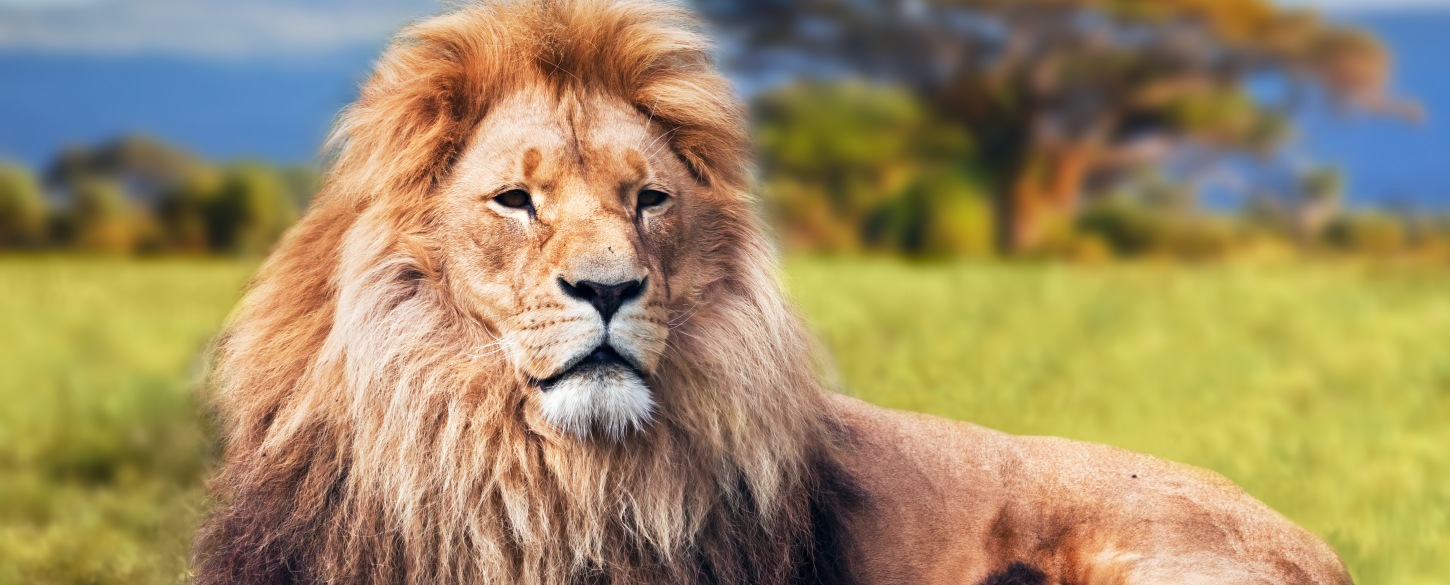 Safaris Top Travel Experiences
Icons & Hidden Gems
Safaris
"Safari" is one of the most inspiring words in adventurous travel. Seeing some of the planet's greatest wildlife in their native habitats is an unforgettable experience. Whether by a guided sunrise just minutes from your lodge, or the exhilaration of a jeep ride deep into the savannah, no safari will be the same -- each will reveal entirely new memories.
Top Safaris Experiences
Witnessing the annual migration of 1.3 million wildebeest in East Africa's Serengeti, one of the great natural wonders of the world.
Going on a gorilla tracking tour in Uganda, Rwanda, and learning about these incredible gentle giants. And feeling the incredible power of their presence as you enter their territory as respectfully as possible.
Watching intently as a pride of lions cross the grasslands within eyeshot of a herd of Thomson's gazelles on a tour of Ngorongoro Crater, Tanzania.
Encountering Maasai tribesmen dressed in traditional red cloaks herding their cattle as wildlife roam nearby.
Checking off the "Big 5" – elephant, rhino, lion, leopard, and Cape buffalo – and many more (giraffe, zebra, cheetah, hippo, etc.) from your life list while on safari in Kruger National Park.
Exploring Botswana's Okavango Delta, where annual flood waters attract vast numbers of wild animals.
Picnicking at the hippo pool, with a lunch spread out on the hood of your safari vehicle.
Unlock Community Benefits
Travel better together
Save favorite trips and itineraries
Get insider insights
Receive personalized recommendations
...and much more
Things to do in Safaris - Expert's guide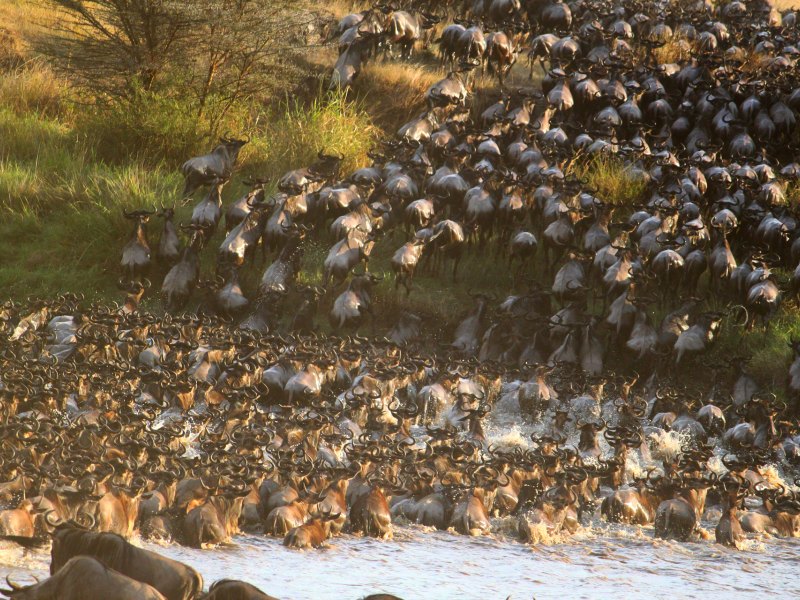 Witnessing this incredible movement of wildlife is truly one of the most breathtaking experiences on a safari in Africa. Thousands of species make their way seeking better grazing and water over hundreds of miles, creating a bend of color and dust and thundering noise. TIP: watch from the air in a hot air balloon!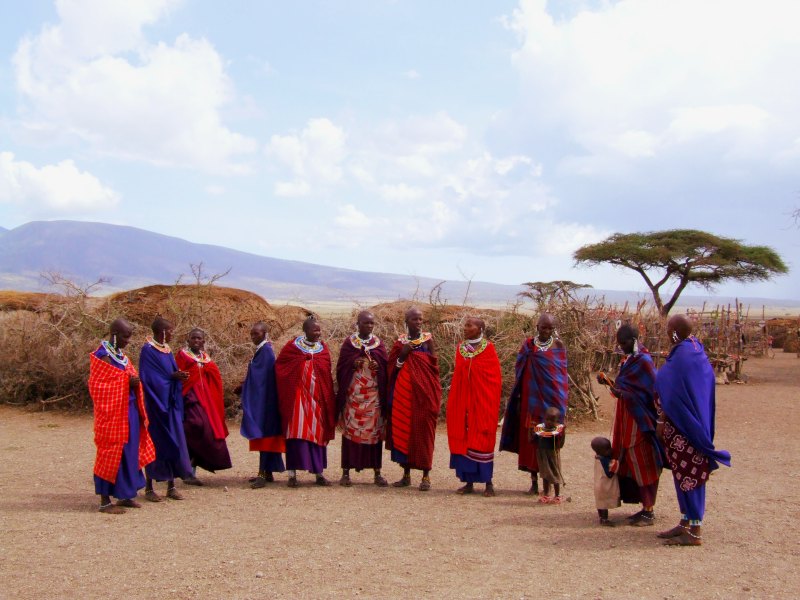 Masai Mara National Park, located in southwest Tanzania, on the border with Kenya, is a classic destination for your first Safari. Here you'll see many of the classic Africa wildlife you'd hope to see on safari (including the Big 5). It is also a very popular travel destination for visiting traditional African communities and villages.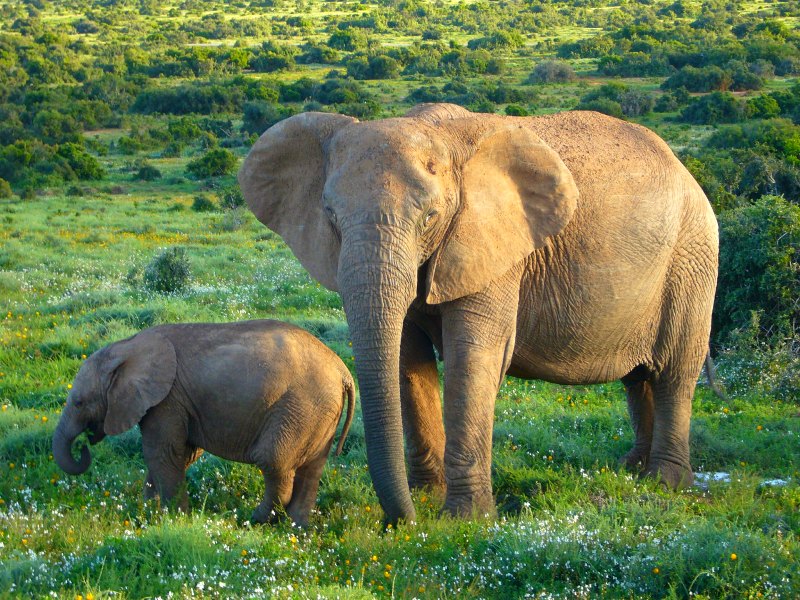 Located in Botswana, this gorgeous national park is known for the incredibly biodiversity and ecosystems. The dry season is the best time to visit for observing herds of elephants - approximately 120,000 elephants make their home in this protected area and they are a main draw for visitors to the park.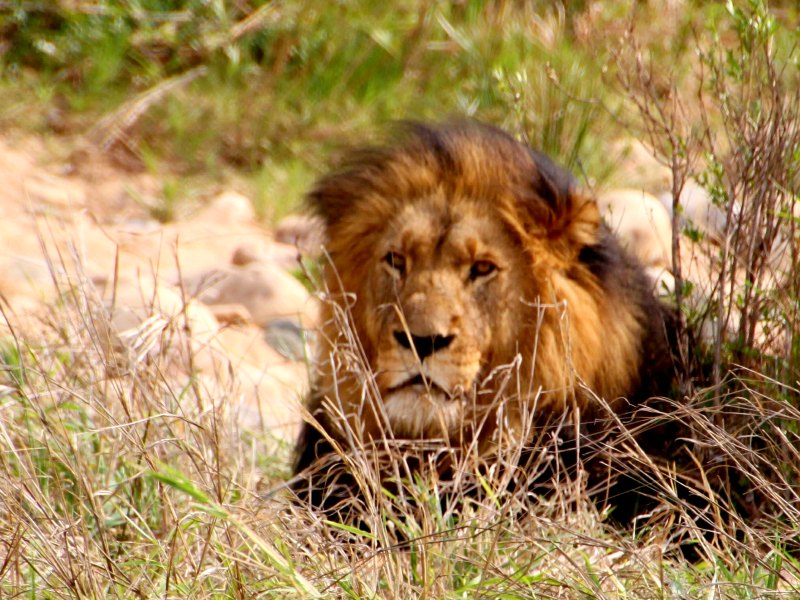 In the northeastern part of South Africa, Kruger remains one of the most popular destinations for safaris, in particular first time safari goers. The park is well known for its many bird species - birders should plan to visit between October and March when Kruger is home to several hundred more birds than usual due to migratory seasons. This park also features several different accommodation options making it perfect for families and couples.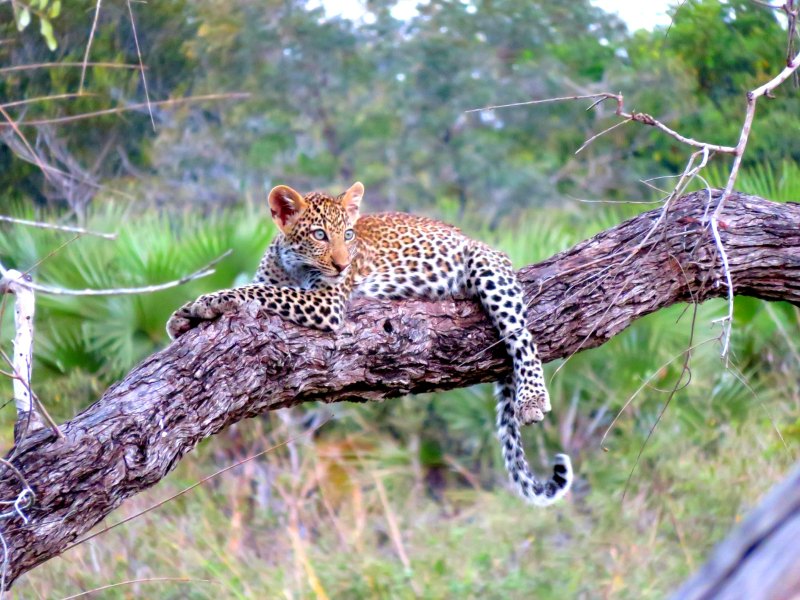 Ahh the Serengeti. Just the name conjures up images of classic Africa. This park in Tanzania definitely has one of the most quintessential landscapes in Africa, and it's massive size makes it feel much more remote than some of the other parks in Africa. For watching the Great Migration, this is where you want to travel to.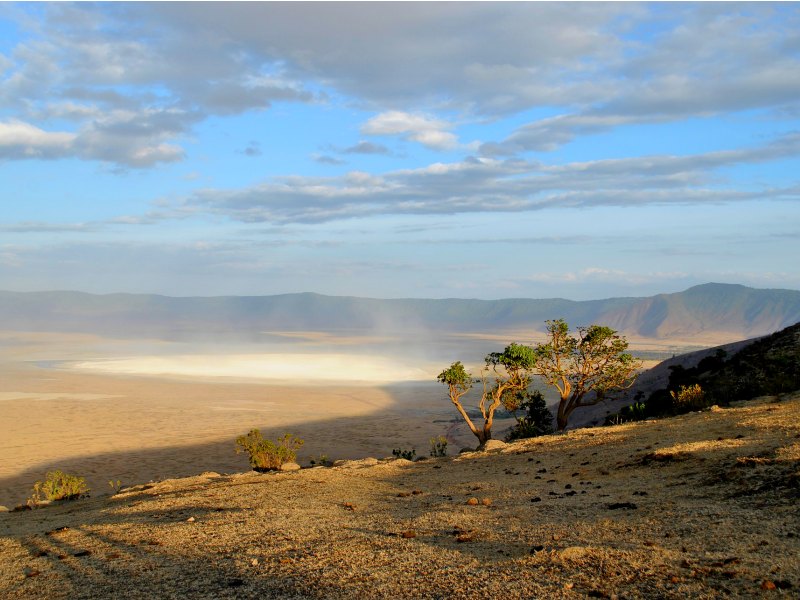 The volcanic crater here is perhaps the main draw, secondary to the wildlife (which is also extraordinary). The crater serves as an incredible backdrop for the animals here, especially black rhino, making for great photographs. Ngorongoro crater is also great for hiking and nature walks. The other thing not to miss here is the paleoanthropological site at Olduvai Gorge. This area has been incredibly significant to the study of human evolution, providing many key findings.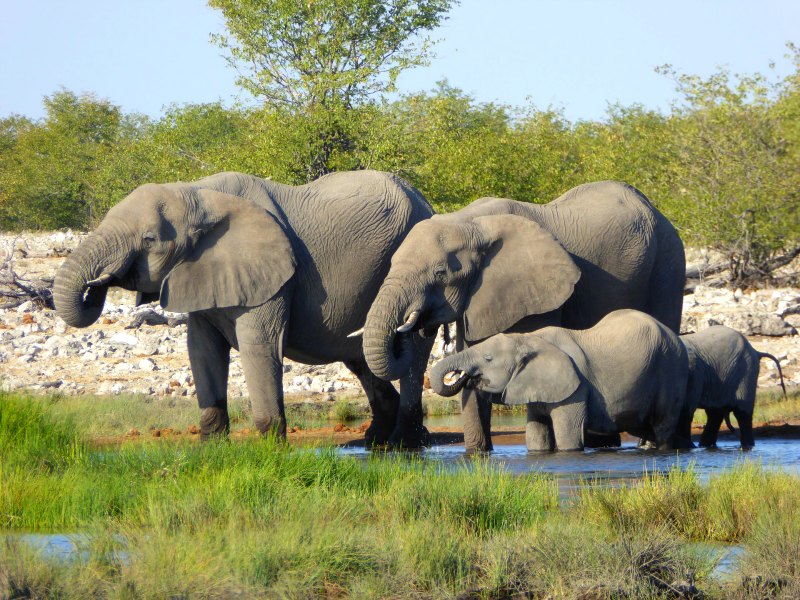 The "Big 5" refers to five major species that people often hope to see when they travel to Africa on a safari. Originally a term used by hunters to describe the most prized kills (in terms of difficulty), it has been somewhat reclaimed by the travel industry. These animals include: African Elephant, Black Rhinoceros, African Buffalo, African Lion, and the African Leopard. The best safari destinations to see the Big 5 include: South Africa, Kenya, and Tanzania.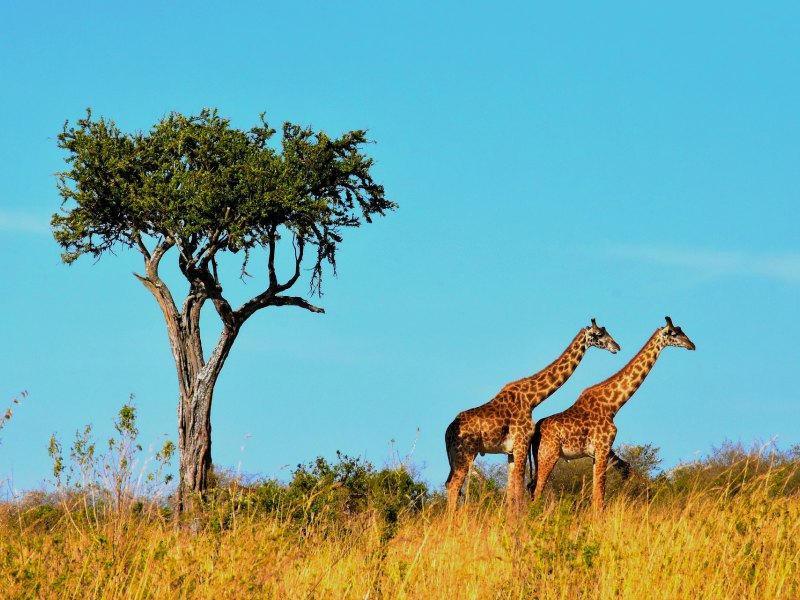 Step away from the safari jeep and head into the bush for an unforgettable African safari experience. This brings you up even closer and more personal to the surrounding wildlife, following a knowledgeable guide who can educate on the many animals, plants, ecosystems and nature you encounter. These walks are typically easy, flat, well maintained and guided. You'll also have the opportunity for amazing photographs when you don't have to constantly use a long telephoto lens from far away.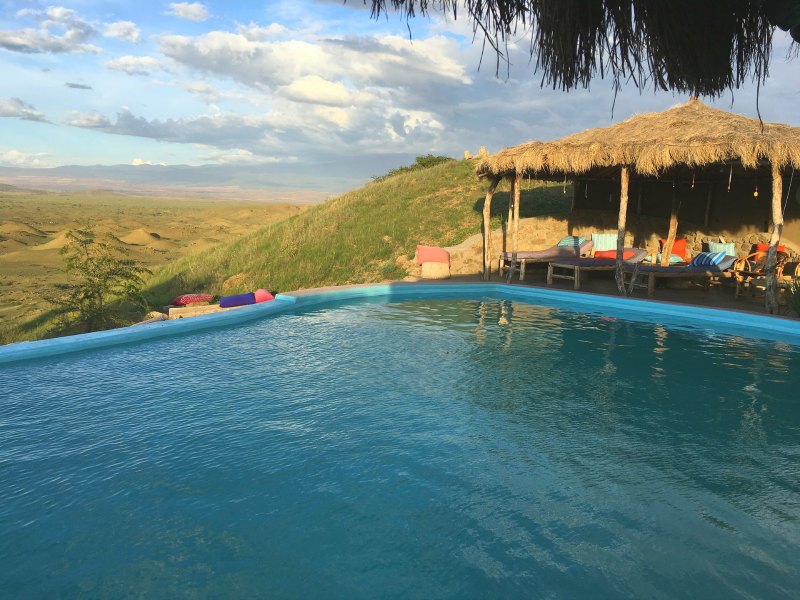 There are many ways to experience Africa on safari. Some may crave the camping under the stars experience, while others consider safaris more as a day trip from a hotel. But without a doubt one of the most unique ways is staying at luxury safari lodge. It's a great way to relax after a long day in the sun watching amazing wildlife, they provide comfort, good food, good drink, and amazing customer service.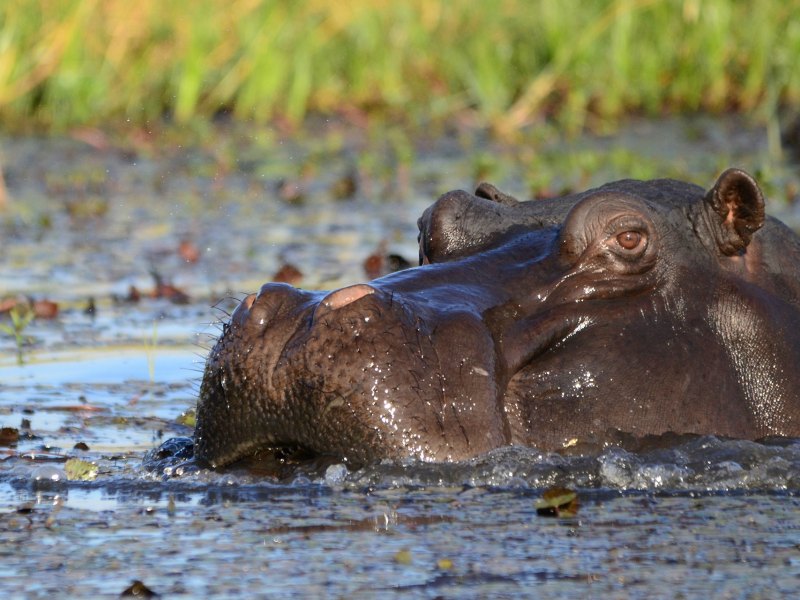 The Okavango Delta in Botswana is a great safari travel experience. Perhaps not for the first time safari goer, but if you are traveling to Africa for a second, third, or fourth time this is highly recommended to check out. The gathering of animals at this beautiful delta include wildebeest, elephant, crocodiles, giraffes, and hyenas.
How well do you know the world?
Play the game
Compare your travel trivia knowledge with friends. How many can you get right in 1 minute?
Want a tailor-made trip instead?
Your trip, your way, planned by an expert:
You choose budget, destinations, activities, transport & lodging type
Expert designs the itinerary for you, and once approved, takes care of logistics
Travelstride featured in






Practicalities & Logistics
Before You Go
Visas & Documents
For travelers from the USA and Canada, Botswana, Namibia, Rwanda, and South Africa do not require visas if you're trip is under 90 days. Your passport should be valid a full six months prior to your trip, and make sure you have at least two blank pages per country you'll visit.
Important note for travel to South Africa: If you're traveling with children under the age of 18 to South Africa, you will be required to present a full birth certificate (child and parent details). If only one parent is traveling with the child, or a legal guardian, additional documentation is required that details legal consent for the child to be traveling.
Kenya, Tanzania, Uganda, Zambia, and Zimbabwe all require visas which can be obtained through the embassies in Washington DC (Ottawa for Canadians), with the exception of Kenya - where visas can be purchased through the Kenya Tourism Website.
Mozambique is the only safari destination where you cannot obtain visas upon landing in country. For all the other countries listed visas are available in the airport.
If you're going on a gorilla trek, you will need a permit for this activity purchased prior to entering Africa. This is generally arranged through your tour company.
Vaccines & Medication
Anti-malaria prophylactics are not required for every African country, but it's a good idea to bring them regardless, especially if your tour covers multiple countries. Different countries may require different malarial medication so show your doctor where you'll be traveling so he or she will know the correct pills to provide.
You'll also want to get a Yellow Fever vaccine. Bring the proof of vaccination form with you as you may be required to present it at customs and border crossings.
Safety
If you are traveling with a reputable safari tour operator, you can have a reasonable expectation of safety. Travel insurance should be required and in most cases offered by your tour operator, and if not, it is advisable to look elsewhere.
For tours that include a day or two in large cities, such as Cape Town or Johannesburg, note that walking alone is ill advised, especially at night. Organized crime, petty theft, and scams are, unfortunately, prevalent here so be on your guard, and ask your tour guide what to watch for if you will be on your own. Never carry large sums of cash or valuables such as watches or jewelry, and keep purses and wallets concealed.
Why Travelstride
Find your perfect trip
A vast selection of trips on every continent, for every style. Thousands of itineraries from hundreds of trusted travel companies.
Save time
Use simple search and comparison tools to easily find the best trip. Don't sweat the logistics -- travel providers plan for you.
Save money
Book directly with the operator. Find inclusive packages for the best value and get access to amazing deals.
Travel confidently
Read unbiased user reviews, pick the company that fits your style, and connect with them directly. No worries, just memories.
×
Sign in or create an account
To Save Trip, sign in or sign up (it's free)
For savings, sign in or sign up (it's free)
Access member savings & community.
or
What's your email address?
Something went wrong
Click to send a new magic link to your inbox.
×
Sign in to Save Trips
Bookmark trips you like
Share with your travel companions
Track price changes
Access private discounts on trips you save
×
Sign in to see your results
TripFinder is a member-only feature. Don't worry, it's free!
With a membership you:
Save up to $700 per person!*
Access private deals and offers
See personalized trip recommendations
Save favorite trips
*See Member Savings Program details
×
Activate your free Travelstride membership
Just use the email address and password provided in the email we sent.
With your free membership you:
Save up to $700 per person!*
Access private deals and offers
See personalized trip recommendations
Save favorite trips
*See Member Savings Program details