Coronavirus Cancellations - a Message From Our Founder
It's been another extremely difficult week for the world, and the travel industry. We hope all of you in the world traveler community have been staying safe and as cheerful as possible, despite the unusual challenges.
Given the rapid global spread of the virus, many tour operators have now cancelled all or most of their trips GLOBALLY, departing through the end of April. More cancellations will surely follow.
Stride does not determine which trips get cancelled as the decisions are made completely by the local tour operators.
Operators make the difficult decision to cancel a trip typically with traveler safety paramount in mind, compliance with laws and medical guidelines, and the best interests of the traveler experience at heart.
It's a gut-wrenching time for all of us. And no tour operator cancels a single trip lightly. It's devastating for their people, employees, and local communities, not to mention their businesses.
We know it's also incredibly frustrating and disappointing for you the traveler. This is a hard time for all of us, with a once-in-a-century global pandemic.
There are no playbooks on how to handle something like this in the travel industry, but rest assured the vast majority of operators aim to do the right thing for all their stakeholders - with travelers forefront, but also including their employees, guides, and local communities that are impacted by tourism. It's a complex balance of needs and many reasonable people can disagree on the optimal solutions, since if we're honest, there is no perfect solution.
Our pledge to you is to do our best to keep you informed and update the site as best we can, but given the extremely rapid changes and more than 1,000 operators on the Stride site, we cannot guarantee 100% accuracy.
As always, we encourage you to view the information on the Stride as a helpful summary and starting point, and that you confirm details directly with each operator as they are changing now more frequently than ever.
If your tour operator cancels your tour, what should you do?
It's a tough question to answer as it depends on many specifics, including their standard cancellation policy which you agreed to when you purchased the tour, and whether and what type of travel insurance you had purchased.
In general, we recommend working with the tour operator and taking them up on their specific offerings. All are fair that we are aware of. Most are offering full travel credit on a future trip after Coronavirus has died down. A few are offering full cash refunds, but not many.
Keep in mind most tour operators are small, locally owned and operated businesses. Even the larger ones have limited funds and have already themselves in most cases committed that cash to hotels, employees, and local transportation partners etc.
Of course you may have other related travel costs not booked by your tour operator or travel agent, like flights or separate accommodations. In those cases, we recommend contacting those travel providers directly or the credit card you used to purchase them to understand your options.
We know tensions are running high, and we share your concerns. We urge our entire global community to think and act like a community, supporting each other, giving the benefit of the doubt, and empathizing with the struggles of others.
Keep calm, careful, and curious,
Gavin & the Stride Team
---
Tour operators that have suspended tours
Note that these dates are subject to change as the world and the travel industry continues to adapt to the radidy changing nature of Covid-19.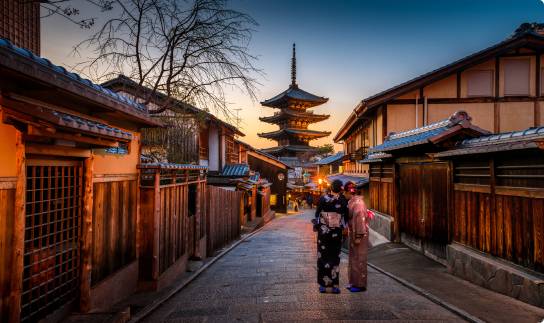 Continues below
How well do you know the world?
Play the game
Compare your travel trivia knowledge with friends. How many can you get right in 1 minute?
Unlock Community Benefits
Travel better together
Save favorite trips and itineraries
Get insider insights
Receive personalized recommendations
...and much more
Save up to 32% off trips to every continent on earth
Redeem anytime before 2023. Last minute changes OK.
Get a full refund.
×
Sign in or create an account
To Save Trip, sign in or sign up (it's free)
For savings, sign in or sign up (it's free)
Access member savings & community.
or
What's your email address?
Something went wrong
Click to send a new magic link to your inbox.
×
Sign in to Save Trips
Bookmark trips you like
Share with your travel companions
Track price changes
Access private discounts on trips you save
×
Sign in to see your results
TripFinder is a member-only feature. Don't worry, it's free!
With a membership you:
Save up to $700 per person!*
Access private deals and offers
See personalized trip recommendations
Save favorite trips
*See Member Savings Program details
×
Activate your free Travelstride membership
Just use the email address and password provided in the email we sent.
With your free membership you:
Save up to $700 per person!*
Access private deals and offers
See personalized trip recommendations
Save favorite trips
*See Member Savings Program details