Coronavirus Updates From Our Founder
March 23rd, 2020
Numerous US states are now asking people to "shelter in place".
Countries around the world continue to close borders as efforts to contain the disease intensify.
There is a cruise ship heading to Florida with numerous passengers on board reporting flu-like symptoms.
More info
Coronavirus 101 - everything travelers should know
Cancellations from tour operators
Countries with confirmed cases & CDC warnings
---
March 18th, 2020
Europe has sealed borders to most outsiders in effort to stop the spread of Covid-19.
Italy is reporting deaths up by 475, the largest jump in a single day
---
March 14th, 2020
Breaking: The United Kingdom and Ireland have been added to the US travel ban. The ban goes into effect at midnight on Monday, March 16th.

2 cruise ships have been quarantined off the coast of Chile
---
March 12th, 2020
The World Health Organization has officially named Covid-19 a pandemic.
The CDC has now place a Level 3 Travel Alert on multiple European countries. These include:
Austria
Belgium
Czech Republic
Denmark
Estonia
Finland
France
Germany
Greece
Hungary
Iceland
Italy
Latvia
Liechtenstein
Lithuania
Luxembourg
Malta
Netherlands
Norway
Poland
Portugal
Slovakia
Slovenia
Spain
Sweden
Switzerland
Monaco
San Marino
Vatican City
---
March 11th, 2020
BREAKING: The US plans to suspend all incoming travel from Europe for a 30 day period, effective Friday 3/13/20.
First confirmed case in Panama reported.
Effective today, Portugal will be suspending flights to Italy for a 14 day period.
Italy has now closed major attractions such as the Colosseum and Rome's museums.
---
March 9th, 2020
Germany and France confirmed cases rose above the 1,000 mark. CDC and State Department warnings have not changed for Germany or France as of March 9th.
Rate of cases and deaths appears to be slowing in China. Many businesses are reopening.
New cases reported in Bangladesh, Cameroon, Paraguay, Togo, and Vatican City. See the full list
In the US the average age of people who pass away with coronavirus is 80. It should also be noted that there are scientists and researchers cautioning against saying these patients are dying from coronavirus. The better terminology is to say they died "with coronavirus", not as a direct result of the virus.
---
March 6th, 2020
Confirmed cases reported in: Czechia and Palestine. See the full list
A note on death rates.
The media tends to overhype these things, contributing to the hysteria misunderstanding, and knee-jerk reactions among the general population.
The coronavirus has given scientists a struggle when it comes to reporting on death rates and probability, but many sources indicate that the death rate from coronavirus can easily be over-estimated based on the number of mild cases, many of which are not reported.
As shown by the graphic below
*Source: BBC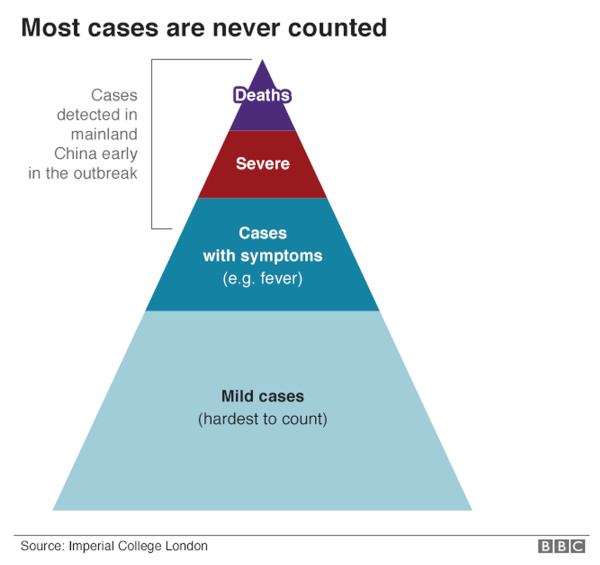 Why are some cases not counted or reported?
The symptoms ing the early stages of coronavirus are extremely similar to a mild cold or flu.
In healthy individuals these are not symptoms that warrent a doctor visit. And they usually recover after a normal period of rest and care, so the case is never counted.
Coronavirus Risk Breakdown by Age, Sex, and Health
*Sources: China CDC, BBC, worldometers
Far and away, those people who are most at risk from coronavirus include: older, in the 50-80+ age bracket, those with cardiovascular issues (13.2% death rate among confirmed cases), or respiratory diseases (8.0% death rate among confirmed cases).
For people with no pre-existing conditions, the death rate is .9%.
Smokers as well should be particularly aware of a higher risk.
Men are at higher risk than women and children posess a very low risk of death from coronavirus.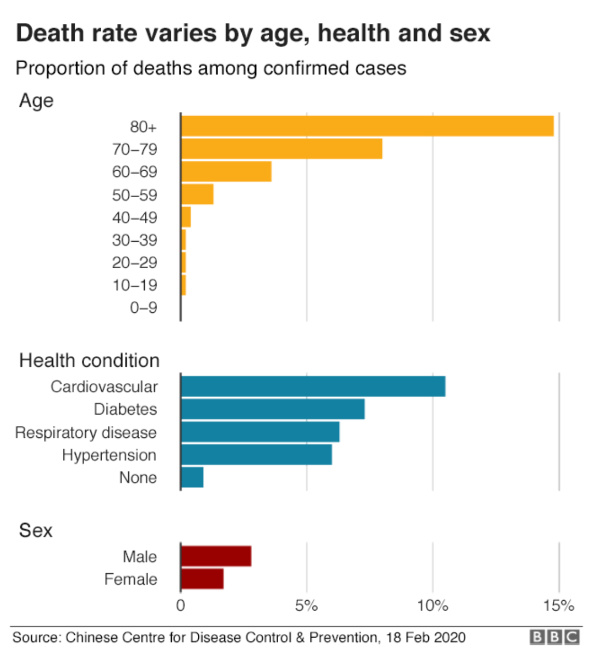 ---
March 5th, 2020
Alert: A cruise ship traveling from Hawaii to San Francisco has been held off the coast for screening. The passenger count is roughly 2,500.
Japan's confirmed cases is now 1,000+. The CDC and State Department have not increased their alert status. Japan is still listed under a Level 2 advisory (exercise increased caution).
Cases confirmed in Hungary, the Faroe Islands, and French Guiana.
---
March 4th, 2020
Poland, Argentina, and Chile report their first confirmed cases.
---
March 3rd, 2020
New reports from the Czech Republic, Portugal, and Latvia
---
A note from our founder
Many of you have by now heard about the currently developing health situation regarding the novel coronavirus Covid-19, originating in China. It is a serious situation that warrants your understanding if you are planning to travel in the near future. If you are unfamiliar, or want more travel-specific info, please read our Coronavirus Travel Advisory post, being updated daily.
Prudence while traveling is always wise. At the same time, given the nature and incentives of most media outlets, a lot of misleading and alarmist information is being spread faster than any virus.
While it's important to be careful and prepared, it's also important to gird against sensationalized news, fear-mongering and panic.
Three countries currently have a 'Level 3 Travel Alert' from the CDC, advising against travel there. While the vast majority of countries are currently deemed safe, the virus is likely to spread further and there are risks of travel disruption worth understanding, beyond the risks of catching the illness.
When it comes to travel, we're here to make sure you have the most current facts for a rapidly evolving situation, so you can stay informed and make smart choices about experiencing our incredible planet.
Get updated on the coronavirus travel impact
Keep curious and calm!
---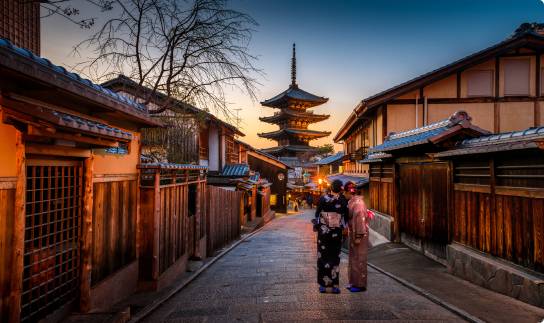 Continues below
How well do you know the world?
Play the game
Compare your travel trivia knowledge with friends. How many can you get right in 1 minute?
Unlock Community Benefits
Travel better together
Save favorite trips and itineraries
Get insider insights
Receive personalized recommendations
...and much more
Save up to 32% off trips to every continent on earth
Redeem anytime before 2023. Last minute changes OK.
Get a full refund.
×
Sign in or create an account
To Save Trip, sign in or sign up (it's free)
For savings, sign in or sign up (it's free)
Access member savings & community.
or
What's your email address?
Something went wrong
Click to send a new magic link to your inbox.
×
Sign in to Save Trips
Bookmark trips you like
Share with your travel companions
Track price changes
Access private discounts on trips you save
×
Sign in to see your results
TripFinder is a member-only feature. Don't worry, it's free!
With a membership you:
Save up to $700 per person!*
Access private deals and offers
See personalized trip recommendations
Save favorite trips
*See Member Savings Program details
×
Activate your free Travelstride membership
Just use the email address and password provided in the email we sent.
With your free membership you:
Save up to $700 per person!*
Access private deals and offers
See personalized trip recommendations
Save favorite trips
*See Member Savings Program details