Europe to US Travel Suspended - Coronavirus Update March 12th, 2020
UPDATE MARCH 14TH, 2020
The US has now added the United Kingdom and Ireland to the Europe travel ban. This will go into effect at midnight on Monday, March 16th.
---
Yesterday evening (March 11th, 2020), President Trump announced that the US will be temporarily suspending all air travel from Schengen area countries in Europe (26 countries, excluding the UK and Ireland) for a period of 30 days.
The ban goes into effect on Friday, March 13th at 11:59pm, and is subject to change.
Note, there are some exceptions for American citizens returning from Europe, but only through select airports where enhanced screening has been put in place. These flights will be funneled to airports in the US where additional screening is available. American travelers coming from Europe will be required to self-quarantine for 14 days upon return to the US.
American travelers coming from Europe may be required to self quarantine for 14 days upon arrival back in the United States.
This announcement comes on the heels of the World Health Organization officially naming Covid-19 a "pandemic" and the CDC raising their alert level to 3 (do not travel) for multiple European countries. It is advisable to avoid non-essential travel to Europe until circumstances improve.
More information
State Department Global Travel Advisory
---
Stride is advising against booking any trips to Europe for US citizens until these restrictions have been lifted.
---
If you've reserved an upcoming trip to Europe through Stride:
If you have reserved a trip to Europe through Stride and are concerned about the status of your trip and/or flights back from Europe, please contact the tour company you booked with directly.
All should be proactively reaching out to you, so check your spam email folders if you haven't seen anything yet.
Unfortunately, Stride does not have the most current status of tours during this highly volatile time. Please contact the tour operator directly to ensure you have accurate information.
We are working with operators to get the most up-to-date information, but given their systems and the pace of change, many are unable to keep Stride informed on an hourly or daily basis.
If you are traveling at all during the next 90 days, we highly recommend you get the most comprehensive trip cancellation insurance AND emergency medical and evacuation insurance.
See below for more information
Keep calm, careful, and curious,
The Stride Team
---
A Quick Guide to Travel Insurance
There's a lot to parce when considering travel insurance. The first thing to keep in mind is the difference between Trip Cancellation Insurance and Emergency Medical & Evacuation Insurance.
Most normal health insurance that you have at home will not cover fully or at all when out of the country, or engaging in certain travel activities. Remember that typically you must purchase Trip Cancellation insurance and Travel Medical Insurance seperately, unless both are explicity included in one policy.
Trip Cancellation & Trip Interruption Insurance
Unexpected circumstances can always occur either before or during a trip. Most travel insurance policies help cover if you need to cancel your upcoming travels, or if something happens during your trip that disrupts your plans.
For example, if you are delayed or miss a flight due to coronavirus quarantines Trip Interruption insurance can help you with accommodations or other necessities*.
*Important Note: some insurance companies are not permitting trip interruption claims since coronavirus is now a "foreseen event".
Most basic travel insurance policies include some Trip Cancellation coverage. You can usually cancel at any time, even up to the day of departure.
Although it does depend on the individual policy, below is a fairly standard list of reasons you can cancel a trip and be refunded through the travel insurance company:
Unexpected death or injury

Hospitalization

Extreme weather events

Unforeseen natural disasters*

Legal obligations
*Note that as of January 21st, 2020, coronavirus is no longer defined as an unforeseen event by most insurance companies. However if you become ill while overseas, you may be covered by Emergency Medical or Evacuation coverage.
"Trip Cancellation" vs "Cancel For Any Reason" insurance
You may not know that there is actually a difference between trip cancellation coverage and being covered for cancellation for any reason. And you're not alone. At the outset these two options sound extremely similar.
The main difference is: Most general travel insurance policies don't include a "cancel for any reason clause (CFAR)" but they usually include "trip cancellation" coverage. Cancel for any reason is an upgrade offered by most travel insurance providers.
Cancel for Any Reason
Cancel for Any Reason is an expensive upgrade - you must insure the full trip cost. But CFAR is the only option for covering coronavirus cancellations. It is highly recommended if you are concerned about needing to cancel your trip due to coronavirus.
To be eligible for use, it is generally required that you purchase CFAR within 14-21 days of the first trip booking. You may be required to purchase the CFAR upgrade at the time of purchasing your insurance plan.
CFAR applies only to cancellations made 48 or 72 hours before your departure date (refer to your plan for details on when cancellation must be made by).
Usually Cancel for Any Reason reimburses up to 75% of your total trip costs (policies vary, but you should not expect CFAR to reimburse in full).
The Breakdown
| | | |
| --- | --- | --- |
| | Trip Cancellation (for covered reasons) | CFAR |
| Need to cancel last minute | Yes - most trip cancellation policies allow you to cancel any time up and to your departure | No - usually it is required that you cancel between 48-72 hours prior to your departure |
| Reimburses 100% | Usually | Not usually |
| Cancellation for CDC or government warnings | No | Yes |
| Can cancel for unrest in country | No | Yes |
| Can be used to cancel for coronavirus | No | Yes |
Travel Medical Insurance
Travel medical insurance is designed to provide coverage for health related issues that may arise, and are not covered or included in a basic travel insurance plan provided.
While you of course are covered for many medical issues by your regular Health Insurance, these plans may not pay for services outside the US. Travel medical insurance helps cover you for healthcare received while traveling overseas.
Travel medical insurance typically also includes Emergency Medical & Evacuation.
---
Fun fact for the day
The Kiwi is the national animal of New Zealand. This small adorable bird is flightless, so how did it get to such a far flung island? We hate to say it, but not flying right now is seeming like a wise move.
Don't book now, but if you want to dream, browse these New Zealand trips and add one to your Bucket List.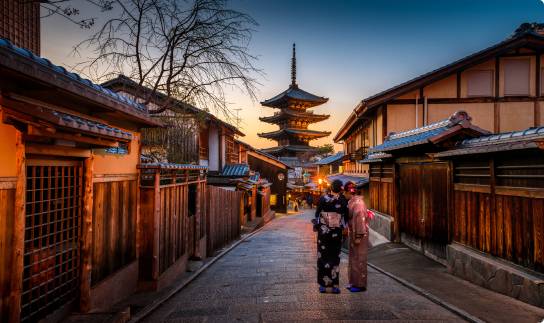 Continues below
How well do you know the world?
Play the game
Compare your travel trivia knowledge with friends. How many can you get right in 1 minute?
Unlock Community Benefits
Travel better together
Save favorite trips and itineraries
Get insider insights
Receive personalized recommendations
...and much more
Save up to 32% off trips to every continent on earth
Redeem anytime before 2023. Last minute changes OK.
Get a full refund.
×
Sign in or create an account
To Save Trip, sign in or sign up (it's free)
For savings, sign in or sign up (it's free)
Access member savings & community.
or
What's your email address?
Something went wrong
Click to send a new magic link to your inbox.
×
Sign in to Save Trips
Bookmark trips you like
Share with your travel companions
Track price changes
Access private discounts on trips you save
×
Sign in to see your results
TripFinder is a member-only feature. Don't worry, it's free!
With a membership you:
Save up to $700 per person!*
Access private deals and offers
See personalized trip recommendations
Save favorite trips
*See Member Savings Program details
×
Activate your free Travelstride membership
Just use the email address and password provided in the email we sent.
With your free membership you:
Save up to $700 per person!*
Access private deals and offers
See personalized trip recommendations
Save favorite trips
*See Member Savings Program details