Coronavirus: Is it safe to travel?
UPDATE MARCH 16TH
In the wake of the recent travel bans and quarantines imposed by numerous countries, Stride is recommending travelers to avoid all non-essential travel, particularly to Europe & the UK.
---
Updated March 16th, 2020
The rapidly spreading coronavirus, or Covid-19, is only matched by the rapidly spreading fear surrounding it. With the news updating hourly and new cases and outbreaks being reported around the world, it can be easy to think that nowhere is safe.
It's important to take precautions and in the current environment, Stride is advising people to avoid all non-essential travel especially to or from Europe and the UK.
What is Covid-19?
The coronavirus is a flu-like illness that is transmissible though human to human contact. Often the disease originates from livestock. There are 7 known strains and Covid-19 was an unfamiliar type.
Unlike previous outbreaks, such as Sars in 2003, Covid-19 has a much lower CFR (case-fatality rate). The majority of cases are relatively mild with symptoms similar to a cold or flu.
Covid-19 originated in China.
Where is Covid-19 now?
Currently there have been confirmed cases of coronavirus in 100+ countries and territories in North America, South America, Europe, Africa, Asia, and Oceania.
Is it safe to travel?
At this time, for your safety and the safety of others, avoiding all non-essential travel is recommended.
20+ countries have high risk alerts from the CDC, advising travelers to avoid going there. They are: China, Italy, South Korea, Japan, Iran, and several other European countries that were added on March 13th.
Travelers should of course exercise normal precautions and take health and hygiene very seriously. Avoid shaking hands, wash hands often with soap, and definitely don't travel if you are or feel that you might get sick.
One thing to note is that due to prevention measures, several popular attractions and events are either closed or being postponed.
Tourist Attractions & Events Currently Closed Due to Coronavirus
France has reported 200+ coronavirus cases as of March 4th.
The Louvre Museum, famous for housing the Mona Lisa among other famous works of art, had been closed and may still decide to remain closed. The Louvre opened for limited hours on Wednesday, March 4th.
Japan has reported 900+ coronavirus cases as of March 4th.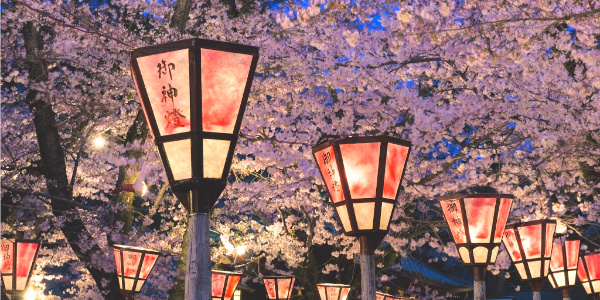 Japan is famous for it's Springtime cherry blossoms which are most spectacular in March and April. The Nakameguro Cherry Blossom Festival in Tokyo has been cancelled, as have several other cherry blossom festivals throughout the country.
There have been 5,000+ coronavirus cases reported in South Korea.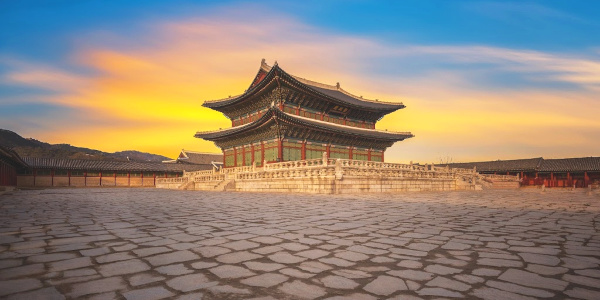 One of the most popular tourist attractions in the country is the historic Gyeongbokgung Palace, dating back to 1395. Currently the palace is closed to all official tours until further notice, though self guided tours are permitted.
4. St. Patricks Day Parades in Ireland
A very popular event for locals and travelers alike, Ireland has made the difficult decision to cancel St Patricks Day related festivities and events.
5. Large Resorts and Theme Parks
Attractions such as Shanghai Disney and Legend Siam in Thailand are also closed with no reopen dates yet reported.
If you do need to cancel your travel plans...
If you'd planned on traveling with children, are pregnant or elderly, or traveling with people who are, you are more susceptible to contracting or spreading coronavirus. This is particularly true if you or your travel companions have immune deficiencies or other health problems.
So if you ultimately feel more comfortable postponing, it's understandable.
A few important things to keep in mind:
1. Make sure your travel insurance covers cancellation. The best option is a "cancel for any reason" clause. Unfortunately this can be an expensive add-on, but it is the only way to ensure your highest chance of coverage.
2. The hotels, airlines, and travel companies understand.
I recently spoke with two different people who had to cancel upcoming overseas travel due to coronavirus. They both said they were blown away by the generosity and understanding from the airlines and hotels, which offered easy ways to credit and postpone the reservations.
3. Keep up to date on current travel advisories and warnings, and use reputable sources.
Coronavirus is spreading quickly, and so situations can change overnight. Check the CDC website for regular updates and make sure you cross check what the news outlets report. Remember they love a catchy headline but often the headlines can be misleading and unnecessarily sensationalist.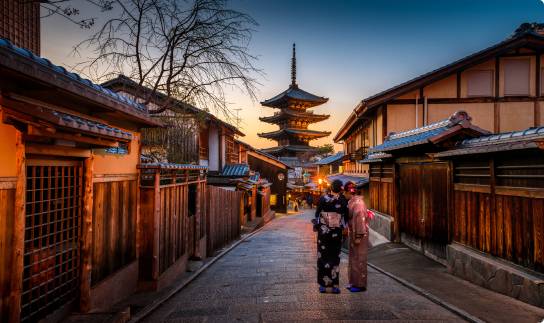 Continues below
How well do you know the world?
Play the game
Compare your travel trivia knowledge with friends. How many can you get right in 1 minute?
Unlock Community Benefits
Travel better together
Save favorite trips and itineraries
Get insider insights
Receive personalized recommendations
...and much more
Save up to 32% off trips to every continent on earth
Redeem anytime before 2023. Last minute changes OK.
Get a full refund.
×
Sign in or create an account
To Save Trip, sign in or sign up (it's free)
For savings, sign in or sign up (it's free)
Access member savings & community.
or
What's your email address?
Something went wrong
Click to send a new magic link to your inbox.
×
Sign in to Save Trips
Bookmark trips you like
Share with your travel companions
Track price changes
Access private discounts on trips you save
×
Sign in to see your results
TripFinder is a member-only feature. Don't worry, it's free!
With a membership you:
Save up to $700 per person!*
Access private deals and offers
See personalized trip recommendations
Save favorite trips
*See Member Savings Program details
×
Activate your free Travelstride membership
Just use the email address and password provided in the email we sent.
With your free membership you:
Save up to $700 per person!*
Access private deals and offers
See personalized trip recommendations
Save favorite trips
*See Member Savings Program details