Amtrak Vacations vs Great Rail Journeys - Tour Companies Compared
Compare details and see what other travelers are saying.
| | | |
| --- | --- | --- |
| Tour Company | | |
Rating Breakdown
Recent Reviews

Don't do it!

0.0

August 2019

We went coast to coast (New York to San Francisco). It was miserable. The trains were seriously disgustingly dirty. We waited over an hour for every breakfast and lunch. We were 5 hours behind schedule when we were stopped by a mudslide in Utah. The train ran out of most food. There was very little information given but the train decided not to go to San Francisco but to dump all the passengers in Reno at about 5am. Then we got bussed to Sacramento, then another train and another bus...we got to SFO 18 hours late. Missed our (prepaid in the vacation price) night in a hotel in San Fran. When I called to try to reschedule the hotel stay for the night we actually arrived, the delightful (not) Amtrak non-service representative told me it was my fault for not calling the hotel directly (ummm we were in Utah with no signal, no wifi and no freaking information!). She basically shrugged her shoulders and told me to suck it up. No help, no compensation, no refund for the hotel that was part of their stinking vacation package. . Worst customer service ever. Never again.

Read more

Tour

Amtrak Vacations Company Reviews

Worst Customer Service Ever

0.0

July 2019

The sleepers are filthy, it smells inside, not good ventilation, the car attendants some are so-so others are down straight grumpy & lazy. I don't know how Amtrak can sell this as a vacation. It is an absolute nightmare of vomit of how dirty it is. Car attendant was kicking us out of our sleeper to do the beds for the next patrons. I've never been kicked out of my hotel room to have the room cleaned for the next people??? Stupid!

Read more

Tour

Amtrak Vacations Company Reviews

Don't waste your hard earned money

0.0

July 2019

From the first night this trip has been a nightmare. Barely on day 3 and it has been nothing but problems which I suspect are all due to crappy engines. Hard to believe I wasted close to $10k dollars on lousy service. And I have a feeling this will be the whole way thru.

Read more

Tour

Amtrak Vacations Company Reviews

Had an amazing time

0.0

September 2018

Had an amazing time on the Jungfrau Express 5* All Inclusive 11/09/18-19/09/18. Can't wait to book another trip with Great Rail Journeys.

Tour

Great Rail Journeys Company Reviews

Had a fantastic time

0.0

May 2017

Just back from tracks of deep south tour a must for any music fan had a fantastic time with a jam packed itinerary and a big thanks to the hard working Ken our tour guide

Tour

Great Rail Journeys Company Reviews

It was absolutely FANTASTIC!

0.0

April 2017

Just returned from our third trip with GRJ- India's Golden Triangle and it was absolutely FANTASTIC! Every single part of it was simply wonderful- but must single out our tour manager Ian Sargeant who was wonderful, always had a smile on his face and completely on the ball with everything. The local guide/ driver and drivers assistant (Marvy, KP and Raj) made our holiday - they were superb. Professional with a great sense of humour and nothing was ever too much trouble. We felt so sad waving goodbye! The hotels were amazing (and we were not on the 5*!) and every single day was just brilliant. Would highly recommend this tour. Oh yeah, and we saw 3 tigers , a leopard and 3 sloth bears at Ranthambhore National Park which was so exciting! We wrote a blog all about it if you're interested on Adventuresinamotorhome (dot) com - can't put a link on here!

Read more

Tour

Great Rail Journeys Company Reviews

Tours
2 Trips
10 Trips
Average Trip Price Per Day
$ 304
$ 0
Operator Type
Group Tour Operator
Group Tour Operator
Size
Local Specialist
Global Operator
Trip Styles

Group Tours
Independent / Self-Guided Packages

Group Tours
River Cruises
Independent / Self-Guided Packages

Service Level
Standard
Luxury
Regions

North America
South America
Rivers & Seas
Australia & Pacific
Asia
Africa
Europe

Known For

50+
18 - 35
Solo & Singles Travel
Adventure
Train & Rail

Headquarters
Beverly, Massachusetts, United States
York, UK
Year Established
1972
1981
Solo Friendly
N/A
N/A
Tour Languages
English
N/A
Top Trips
Similar Companies
Countries
About Amtrak Vacations
Amtrak Quick Facts
Age Range: All ages
Average Tour Price: Under $2,000
Average Tour Duration: 3-10 days
Travel Style: Relaxing train experiences with options to explore different destinations on foot.
Amtrak offers train vacation packages across the United States and Canada. There are hundreds of itineraries to choose from but travelers can also create their own rail vacation. Amtrak is dedicated to flexible, hassle-free and breathtaking experiences.
What Makes Amtrak Vacations Stand Out?
Incredible views and unique dining experiences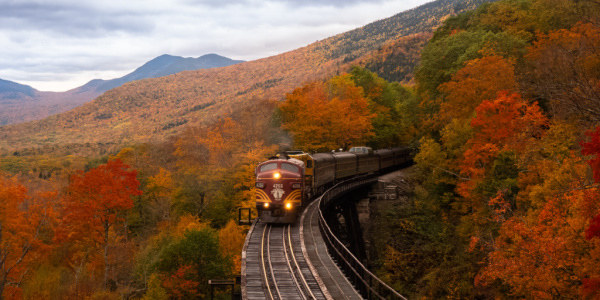 If responsible travel is important to you, Amtrak is a great way to explore the United States. Amtrak offers unbeatable train experiences that leave little negative impact on the earth. Trains are the most eco-friendly way to travel because they emit around 66-75 percent less carbon.
Amtrak offers many pre-planned itineraries as well as fully customizable trips. They offer a lot of variety when it comes to duration, price, and destination. Whether you're looking for a quick getaway or a longer more leisurely vacation, you can be sure to have an amazing journey.
As you explore the United States and Canada with Amtrak, the expansiveness of the landscape will awe and inspire. Especially as you relax into the pace of rail. These trips are meant to be hassle free and luxurious as you take in the breathtaking landscapes out your window.
Who Will Enjoy Traveling With Amtrak Vacations?
Those looking for a slow-paced and relaxing vacation

Sightseers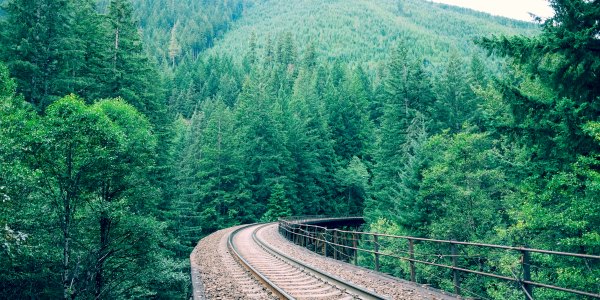 Rail journeys with Amtrak Vacations are appealing to a wide range of travelers. The ease and comfortability makes this mode of travel very popular among families, older groups, and those with limited mobility. A large part of taking a rail journey is the opportunity to sit back and relax, watching stunning scenery go by. So these trips are ideal for travelers wanting an easy experience full of stunning natural beauty.
When the train stops, travelers have a few chances here and there to get out and explore the beautiful landscapes on foot. Travelers will get to sightsee some iconic landmarks all throughout the United States including the Grand Canyon, Yellowstone National Park and Zion National Park.
Top Destinations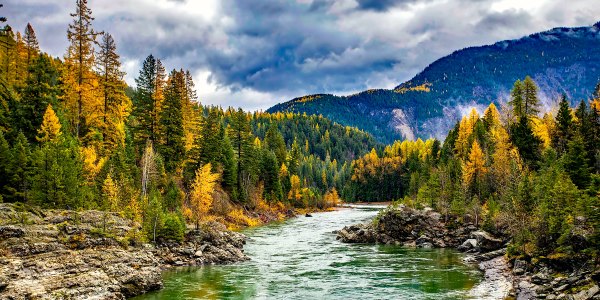 Amtrak Vacations are available in North America including the United States and Canada on Amtrak railways, and through connections to boats, ferries, and motorways.
You can travel in many different directions and there is a large variety of durations available. Some of the most popular Amtrak Vacations are through national parks. Currently they offer rail journeys through Arches National Park, Canyonlands National Park, Crater Lake National Park, Glacier National Park, the Grand Canyon, Grand Tetons, Rocky Mountains, Yellowstone, and Yosemite.
In addition, Amtrak covers all major geographical regions of the United States and Canada, including most major cities.
Amtrak Vacations Travel Style
Amtrak specializes in easy, inclusive travel packages - including accommodations, meals, and of course your transportation. This is a great option for travelers seeking some flexibility in each destination when it comes to sightseeing and activities, but want the stability of having some key logistics taken care of.
Budget travelers and luxury travelers alike can find the right train experience for them with Amtrak. With several dining options, and accommodation options on board, such as deluxe sleeper cars, there's something to be found for everyone. They provide excellent customer service and a knowledgeable staff available for any and all questions throughout your trip.
Amtrak offers a few different types of rail vacation packages:
Rail Getaways - These quick jaunts are great for a weekend getaway, solo or with a few friends or family members. Get to know a specific region and enjoy taking some time off the train to explore.
Independent Journeys - Multi city vacations ideal for those who are looking for an adventure, and a lot of independent choice when it comes to activities and sightseeing.
Round Trip - Fairly self explanatory, these can be long or short trips. Different routes aren't taken, so you will be seeing double. But for some travelers this is a great way to pass the same sites and maybe explore some in more depth than you did going the opposite direction.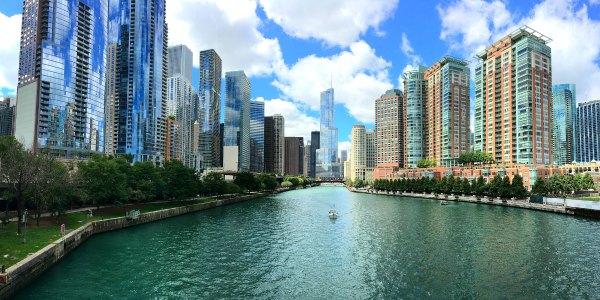 National Parks - As stated above, national park visits are one of the most popular Amtrak Vacation packages available. The incredible scenery envelopes you and there are many opportunities to disembark and explore. These journeys are especially memorable for the opportunity to stay at hotels within the park itself - and feel truly a part of the incredible nature.
Rail and Sail - These trips are a unique way to make your journey to the cruise ship about more than just getting from point A to point B. Every component, land, sea, and rail becomes something special.
Coast to Coast - Really get into the landscape and enjoy the rhythm of what it means to really embrace slow travel. Coast to coast trips with Amtrak typically last between 15 and 17 days, and are a great way to feel the true spirit of rail travel.
Family Adventures - These journeys are great for family bonding, and really take into consideration activities that kids will enjoy. This definitely includes a theme park visit or two! Learning and educational excursions also take center stage, as the incredibly expansive US or Canada comes to life.
Why Amtrak Vacations?
Rail travel is like taking a ride through history. The implementation of the railroad had such an enormous effect on exploration as well as making connection between the coasts easier that ever before.
When you travel with Amtrak Vacations, the adventure begins the minute you step on board. And the train journey itself is a large part of the experience. If you're looking for an experience that includes relaxation, stunning natural landscapes and opportunities for exploration, Amtrak is a great option for you.
About Great Rail Journeys
Great Rail Journeys provides private and small group escorted holidays by rail all around the world.
What Makes Them Stand Out?
Providing high class, quality holiday experiences, Great Rail Journeys knows how to craft the perfect itinerary for train enthusiasts. This mode of transport is unique, and Great Rail Journey's takes full advantage of the more slow paced journey you get on a train. Their tours are specialized, with private excursions available, and high caliber customer service on board and off.
Who Travels With Them?
Rail journeys are perfect for large groups and families, but certain packages can also be great for a romantic getaway. Solo travelers are also welcome, but do be aware that a single supplement is charged. If you're a more independent traveler, rail journeys can be a great way to see the world in safety and comfort.
Where Do They Operate?
They offer exciting rail journeys all over the world, many with specialized focus, such as Christmas Rail tours in Europe. You can also choose from among "Iconic Trains" if you're a history buff, or train journeys that include safari excursions in India or Africa.
Why Travel With Them?
They offer a fully escorted experience, ensuring all you have to do is relax. With a heavy emphasis on responsible tourism, they do their utmost to keep their effect on the surrounding landscape as minimal as possible.