Audley Travel vs Insight Vacations - Tour Companies Compared
Compare details and see what other travelers are saying.
| | | |
| --- | --- | --- |
| Tour Company | | |
Rating Breakdown
Recent Reviews
Tours
680 Trips
838 Trips
Average Trip Price Per Day
$ 562
$ 362
Operator Type
Custom/Private Tour Operator
Mixed Land & Cruise
Size
Global Operator
Global Operator
Trip Styles

Group Tours
River Cruises

Service Level
Standard
Luxury
Regions

North America
Central America & Caribbean
South America
Australia & Pacific
Asia
Africa
Middle East & North Africa
Antarctica & the Arctic

North America
South America
Australia & Pacific
Asia
Middle East & North Africa
Europe

Known For
Headquarters
Boston, Massachusetts, United States
London, United Kingdom
Year Established
1996
1978
Solo Friendly
N/A
N/A
Tour Languages
N/A
English
Top Trips
Similar Companies
Countries
About Audley Travel
Audley helps travelers see the world their own way, providing individual journeys crafted just for you by experts who have been there before.
What Makes Audley Travel Stand Out?
Trips fully customized to your dates, needs and interests
Hotels with character and thoughtful excursions hand-selected to impress
Dedicated country specialists who know their destination inside and out
With Audley, you get the peace of mind that comes from speaking directly to a country specialist who's been to your destination many times before and who will use their insider knowledge to design an itinerary specifically for you.
Your dedicated specialist will listen to what you want, propose ideas to match, and work with you from inception to departure and remain available to answer any questions throughout your trip.
Who Will Enjoy Traveling with Audley?
The Audley traveler is discerning and curious and used to attentive and personal customer service. They're interested in working with the finest trip planners to ensure all aspects of their trip are taken care of. Audley prices reflect the experience and care that goes into crafting our journeys and we're happy to say that our customers think we're worth it.
Where Do They Operate?
Audley Travel has country specialists for more than 80 destinations across every continent. They can plan anything from first time visits to special interest trips in Africa, Asia, Europe, the Americas, Oceania, the Middle East and Polar regions. Within each destination, they also have travel advisors that specialize in safari and wildlife, culture, adventure travel, family trips, cruise and more.
Audley Travel Style
With Audley, virtually any travel style or theme is available to you. We've broken it out into 12 distinct Vacation Types:

Beach Vacations: Great for combining experiential travel with plenty of rest and relaxation along the way. Audley beach vacations can be planned anywhere from the Seychelles to Thailand and usually feature a resort stay along with some exciting cultural adventures.

Cruises: A great way to cover a lot of ground while only unpacking once, Audley river and sea cruises go all around the world, with a focus on destinations that are just a bit off the beaten path.

Cultural Vacations: For those travelers who want insider insights and to get to know a
destination through the locals.

Family Vacations: No matter how old your family members are, Audley specialists can helpcreate the perfect itinerary for you out to see the world. We'll suggest the best activities, accommodations, and destinations based on your family's individual needs, from toddlers to teens.

Great Journeys: Trips on an epic scale, often visiting sweeping landscapes and far-flung
destinations like Antarctica or New Zealand. Honeymoon and Romance Ideas: If you're looking for a relaxing and romantic honeymoon, with plenty of unique and special touches, Audley can help with private tours all over the world.

Luxury Vacations: Most of Audley's trips have luxury components, but these trips take
indulgence to the next level. Everything from the hotels to the transportation will be five-star. We can provide opulence around the world, from Morocco to India to Australia.
Off the Beaten Track: For those travelers who want something both unique and adventurous, Audley's off-the-beaten-track trips focus on places that aren't easily accessible like Malaysian Borneo or Brazil's intric maze of Amazonian wetlands.

Rail Vacations: A classic way to travel, rail journeys are great for travelers who want to take it slow. It's a rare chance to take in the landscape in a way that cars or planes just can't provide.
Road Trips: Sometimes a good old-fashioned road trip is the only way to go. These self-drive vacations are for travelers who are used to going without a guide but want an expert's opinion on the itinerary.

Wildlife Vacations: Get up close and personal with unique and hard-to-find wildlife around the world. From pandas in China to orangutans in Borneo, Audley can help you discover species around the world.
Why Travel With Them?
Audley can provide the inspiration and expertise you need to elevate your next trip into an epic journey. Their customized trips are created by experienced travel experts who have been there and know the best way to discover a destination. If you're looking for personal attention, dedicated experts and local insights, Audley is a great choice.
About Insight Vacations
Located in London, and part of the sweeping family-owned Travel Corporation, Insight Vacations provides signature itineraries according to 7 specific trip styles.
What Makes Insight Vacations Stand Out?
Insight does not skimp -- hotels tend to be centrally located, if more expensive, so that guests can experience a destination at night and have more free time at their disposal.
"Signature" experiences dot every itinerary: these may be interesting historic hotels, special activities (such as a private opera or orchestra performance),or authentic local restaurants. Most everything is included in the base rates.
You can choose from numerous different trip styles with Insight Vacations:
Discovery Journeys: Recommended for first time visits, these are classic tours designed to introduce travelers to the country or region. Most top tourist sites will be included in these itineraries. These are often multi-country and city trips.
Regional Journeys: Forget the country hopping fast paced tour style - these trips are for exploring one region at a slower pace. Great for travelers who want to experience all sides of one destination and are not concerned with country counting.
Country Roads: If you're feeling "been there done that" about most destinations but don't quite know how to explore beyond the tourist track without missing anything, this is the style for you. Discover the local side of the destination with insights from the experts. Recommended for well traveled people visiting for a second or third time.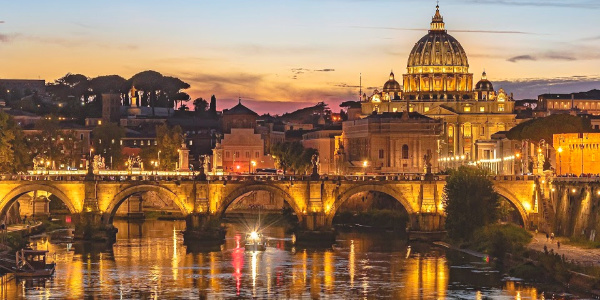 Easy Pace: For the independent traveler unsure if a guided tour is the best fit, Insight offers "Easy Pace" tours. These provide ample free time to explore on your own and plenty of flexibility to the itinerary. You'll spend 3+ days in each stop which is a great way to slow down and enjoy the journey.
Special Interest: Have a particular hobby or interest you'd like to dive deeper into? Insight's Special Interest tours could be a great fit. Think a tour of Europe centered around flower shows or a trip to discover Europe's artistic legacy.
Who Will Enjoy Traveling with Insight Vacations?
Affluent travelers

50+

Social travelers

Foodies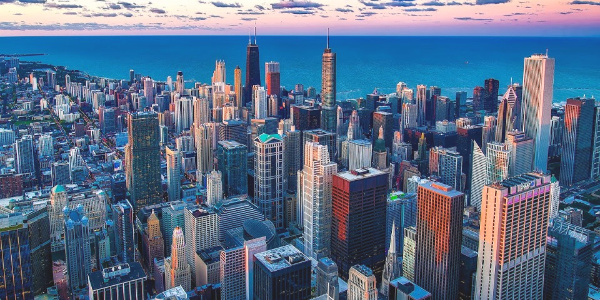 Insight's typical customers are upscale English-speaking baby boomers in their 50s and 60s.
The kind of traveler who appreciates the finer things, loves the idea of a day out in the fresh air followed by a private dining experience with high caliber food and wine, will love the exceptional service that comes with an Insight Vacations tour.
If you enjoy meeting new people in a small group setting, the group travel experience with Insight is all about creating the intimacy and opportunity to meet new friends and make lasting connections. And they provide a few different ways to make this possible, from groups of around 32 people, to special interest trips.
However if you prefer the idea of traveling in a private setting, Insight will customize the travel experience to what you and your friend group or family group want to see.
Foodies will definitely enjoy traveling with Insight Vacations as well! They make food and dining a focal point of interest on their itineraries, in a way that really stands out.
Top Destinations
Insight Vacations offers premium motor coach tours throughout Europe, the UK, and North America. In recent years, they've added more Asian and North African destinations.
Insight Vacations Travel Style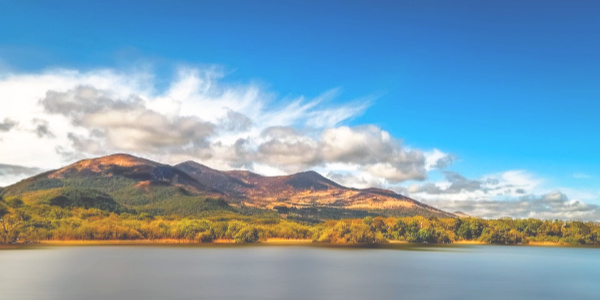 Insight seeks to fill a "premium" niche that falls above first class and a notch below luxury. Customer comfort on the road is a priority. If visions of cramped bus tours come to mind, note that Insight coaches have been stripped down to 40 seats, compared to 49 to 53 for normal tour buses. This allows for double the leg room, and a truly upscale coach travel experience.
Meanwhile, tour directors and local guides keep passengers entertained by delivering "insights" (in English) into local culture, history and politics.
They also take your dining experience into account. Insight offers several different ways to make food a highlight during your trip. These include fine dining options at innovative local restaurants, unique farm to table meals, cooking demonstrations, and even learning to make local dishes yourself.
Similar attention is paid to selecting the hotels and accommodations you will enjoy throughout your Insight Vacations tour. Lodgings are chosen for their central locations as well as significance to and representation of the destination.
Why Choose a Tour with Insight Vacations?
Comfortable and upscale

Local insights

Group size 35-40

Numerous travel themes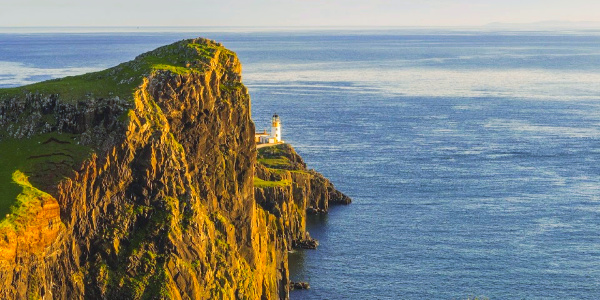 The Insight Vacations tagline is "the art of traveling in style". They take this idea seriously both pre trip and while you're on the ground.
If you're looking for luxury beyond the silk sheet stereotype, consider Insight Vacations. Everything is planned out to the letter, groups are small, and you experience personalized service and passionate travel guides every step of the way.