CIE Tours vs Walking Connection - Tour Companies Compared
Compare details and see what other travelers are saying.
| | | |
| --- | --- | --- |
| Tour Company | | |
Rating Breakdown
Recent Reviews

Truly a trip of a lifetime.

0.0

August 2019

Amazing vacation ... our guide Mark was absolutely wonderful. Everything from the scenic drives, beautiful hotels, delicious food, historic sites, lively pubs, spectacular entertainment and stories from Mark. Truly a trip of a lifetime.

Read more

Tour

CIE Tours Company Reviews

Awesome experience!

0.0

August 2019

Tom was a great tour guide. Very knowledgeable and personable. We loved all the events CIE had planned for us! Would definitely reccomend taking one of their tours, especially if it's your first trip to Ireland/the UK.

Read more

Tour

CIE Tours Company Reviews

Great Tour

0.0

August 2019

We had a great time on our CIE tour. It was a large group with 40 passengers but our guide Mert did a great job of keeping everyone on schedule. He also paid extra attention to someone with us that had some mobility issues. Overall the hotels were beautiful. The pace of the trip is necessarily fast but you see a lot and the right amount of time seems to be allocated to each stop. Mert was funny and knowledgeable. I would definitely recommend CIE.

Read more

Tour

CIE Tours Company Reviews

wonderful moments

0.0

May 2018

The Walking Connection is top notch and second to none. I've now been on three trips with them and each better than the last. Detailed planning, spectacular accommodations, fun activities, and food and beverages that perfectly compliment the events of each day. Gene and Jo Ann's extensive experience takes traveling to a whole new level. Thank you so much for all the wonderful moments, and I'm already planning for my next trip!

Read more

Tour

Walking Connection Company Reviews

Walking Connection is your best sourceIf you are looking for walking adventure travel

0.0

August 2015

I met JoAnn and Gene Taylor years ago right after they conceived the idea of Walking Connection and started the program. I knew from the start they are special, caring people who want to make a difference in people's lives by helping them be more active and healthier. Walking consistently will do that...so will the Connections we make as we walk and travel together.

My husband and I traveled with Gene and JoAnn several times. Our favorite trip was to Ireland where the weather was perfect and the sights were thrilling.

We moved to Virginia in the late 90s but have kept the connection and friendship with this very special couple.

If you are looking for walking adventure travel, the Walking Connection is your best source. The trips are well planned, the walks are Taylored to everyone's level of comfort, the destinations are often only available through the Walking Connection and your traveling companions are fun loving and full of life.

Read more

Wonderful!

0.0

August 2015

Wonderful and accommodating hosts, and first class, fantastic trips. The Walking Connection with Gene and Jo Ann truly make traveling everything it is meant to be. I've been on two trips with them and am looking to book my next amazing adventure!

Read more

Tours
127 Trips
38 Trips
Average Trip Price Per Day
$ 216
$ 0
Operator Type
Group Tour Operator
Group Tour Operator
Size
Regional Expert
Global Operator
Trip Styles

Group Tours
Independent / Self-Guided Packages

Group Tours
Private Guided Trips
Small Ship & Expedition Cruises
Custom Itineraries
Independent / Self-Guided Packages

Service Level
Standard
Standard
Regions

North America
Central America & Caribbean
South America
Rivers & Seas
Australia & Pacific
Africa
Middle East & North Africa
Europe

Known For

50+
Solo & Singles Travel

Headquarters
Dublin, Ireland
Glendale, Arizona, USA
Year Established
1932
1989
Solo Friendly
N/A
N/A
Tour Languages
English
N/A
Top Trips
Similar Companies
Countries
About CIE Tours
New Jersey-based CIE Tours, in business since 1932, is one of the largest operators of escorted coach tours through the British Isles, Eastern Europe, Italy, and Ireland.
Quick facts
Founded in 1932
Travel Style: Large Coaches, not handicap accessible
Single supplement required for those traveling solo
Group Size: Average 35, maximum 48
Typical Age Range: Older travelers 50+. Children are welcome, minimum of 8 years old, so families are common as well.
Average Tour Price: $2,233
Accommodation Style: 3, 4, and 5 star hotels, depending on the itinerary. 4 stars are the most popular, combining a decent price with comfortability.
What Makes CIE Tours Stand Out?
Specialize in Ireland tours
All-inclusive and great value
Discount Offers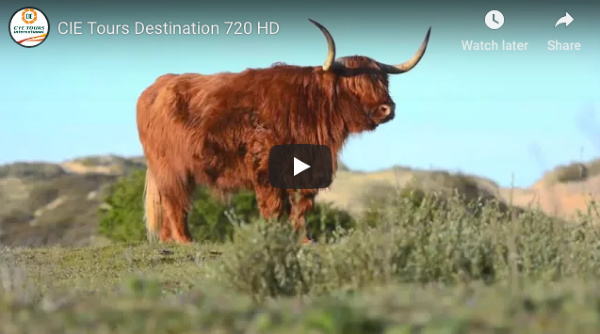 CIE is a long-established company with extensive regional knowledge in Ireland. They offers especially good value, with all-inclusive pricing. Also look for early-booking discounts as well as seasonal discounts for solo travelers.
As part of the American Society of Travel Agents (ASTA) and the United States Tour Operators Association (USTOA), CIE ensures that their company goes above and beyond when it comes to their client's safety. They also offer a wide-range of itineraries depending on the client's budget, interest, and schedule.
Who Will Enjoy Traveling with CIE Tours?
Ages 50+

History buffs

Mid to high budget travelers
Those who want all parts of the itinerary planned out
Travelers seeking all-inclusive group tours of England, Scotland, Wales, Ireland and Northern Ireland, as well as a few destinations in Continental Europe. Customers tend to be aged 50-plus and have an interest in history and wish to stay in nice hotels (ranging from three to five stars) with a choice of budgets.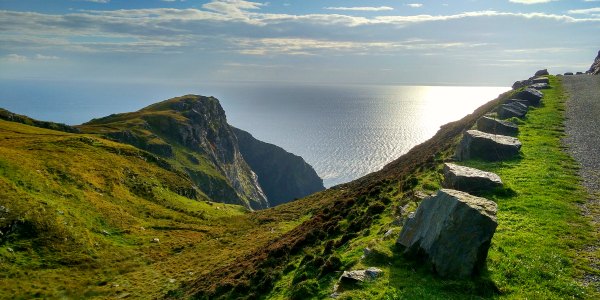 The kind of traveler who enjoys a completely hassle free experience, with all activities, meals, and sightseeing planned out. Coach tours are generally enjoyed by travelers who like driving - daydream and gaze out large windows at the world passing by in comfort on your way to the next wonderful stop.
If you love learning about history, culture, with your days full of ancient cities, churches, and historical information their guide style would be a good fit. And with the occasional spa day at your hotel thrown in these all-encompassing journeys take care of the mind and the body.
Top Destinations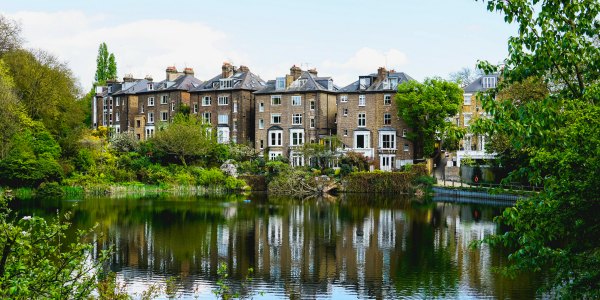 CIE Tours are especially known for tours in and around Ireland, and this is their primarily focus. They also travel to Scotland and Britain, with a small number of coach tours offered in Italy, Eastern Europe, and the Balkan Peninsula. Occasionally, river cruises on the Rhine and Danube are also available.
CIE Tours Travel Style
Most of their tours are on large, roomy, comfortable coaches, in the premium - luxury range. Amenities on board are basic, and coaches make frequent stops to avoid the need for using the restroom on the bus.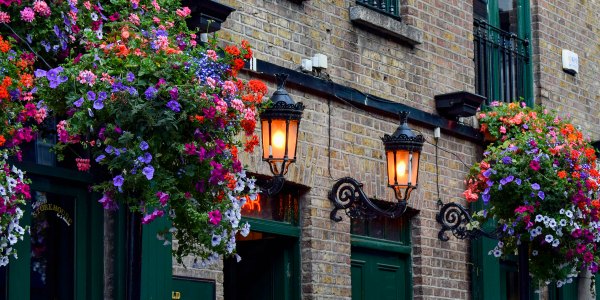 Group size is a max of 48, though 35 people is the average on the CIE Tours. Virtually all aspects of the trip – with no optional extras -- are included in the initial rate, which will not go up after booking, and departures are guaranteed. Itineraries range from 5 to 24 days, though the majority sit in the 8-10 day range.
CIE will also set up self-drive trips and homestay and B&B vacations for you if you want to travel on your own, or arrange customized tours for groups of 10 or more people.
Why Choose a Tour With CIE?
With more than eight decades of experience, CIE Tours offers dependable service and regional know-how. The company estimates that the average traveler will save $550 per week by not having to pay for optional extras during the trip. Their all-inclusive tours alleviate the stress of planning a vacation by providing daily guided tours, hotels, meals, and airport transfers.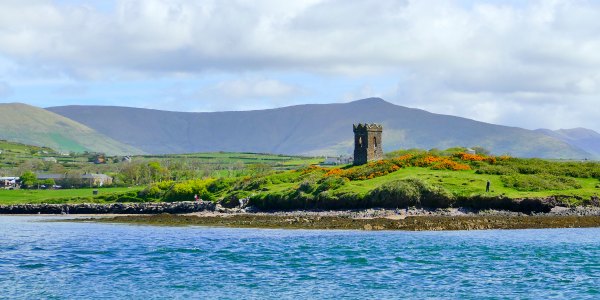 CIE Tour guides are experts in Ireland and the other regions they travel through, so if you're looking for comfort, inclusivity of price, plus a high caliber of knowledge and experience, this is a good place to start.
Frequently Asked Questions
1. What is the CIE Travel Protection Plan?
Travel insurance is required on all CIE Tours. The Travel Protection Plan is an easy, convenient way to purchase insurance at the time of your booking, covering cancellation. See other travel insurance options
2. Are there restrooms on the coaches?
Yes, most CIE coaches have restrooms for emergencies. Safety protocol means they are not to be used while the coach is in motion. CIE Tours make regular stops for travelers to stretch their legs and use the facilities.
3. Are CIE Tours handicap accessible?
No. Unfortunately the coaches are not equip to handle large wheelchairs or scooters. Walkers or foldable wheelchairs can be accommodated. Sightseeing tours require some walking over short distances, and some difficult stairs, such as when exploring castles. Uneven surfaces are common especially when exploring old sites and ruins.
4. What should I pack?
One large piece of luggage is permitted, which will fit under the coach. Layers are advisable for the weather in Ireland, which can be chilly. You may also bring a small backpack or purse. On "Supreme" tours, men will require a dinner jacket, but on all other tours this is not necessary. Comfortable walking shoes are a must.
5. Are tips included?
No, tips for your driver, porter, guides, and tour director are not included in the price. They are not required, but are a customary show of gratitude, especially if you enjoyed the trip!
6. What about airport transfer?
If you choose to purchase airfare through CIE, complimentary airport transfer is provided for flights arriving before noon. You can choose to purchase airport transfer if you elect to buy your airfare separately.
About Walking Connection
Walking Connection, established in 1989, specializes in inspiring individuals to take a healthy approach to life by being active through walking and hiking.
WHO:
Around since 1989, it was founded by Gene and Jo Ann Taylor, who started gathering groups for local walks. It got promoted through the local media, and soon the company started getting corporate sponsors. Companies such as Safeway, IBM, and Honeywell have participated in their programs.
WHAT:
The tours are best enjoyed by those who are looking for an active trip and want to explore a new area by foot. If you're looking for a more independent group tour, this is it. You'll be able to have someone set a general itinerary for you and take you to new places, while also having time to relax and explore on your own. You'll walk around 3-5 miles a day, but a van is available if a ride is needed. They also specialize in luxury travel tours with walking and hiking incorporated into the trips. Groups average in size from 12-14 people, but can go up to 16.
WHERE:
Explore North America, South America, Australia, Europe, and Africa through the tours. Tours are currently available in 16 countries and growing each year. A wide variety of activities are covered, including hiking, safari, walking/cultural, trekking, and summit trips.
HOW:
The Walking Connection pride themselves on being able to explore at a leisurely pace. Trips are moderately challenging to challenging, so you can pick the right one based on your activity level. You will travel by bus or car to get to destinations that are further away. Rest days can be taken if you need to relax for a day.
WHY:
While Walking Connection tours cater to all age groups, they are most commonly explored by the 40-60 year old age group. Couples as well as individuals will enjoy the tours. Those who have a positive outlook on life and love exploring new cultures will do well on these tours. They have a 90% returning customer rate! You can commit to several weeks for a longer tour, or just 2 nights for a shorter tour. The guides will take the time to see what you're interested in to give personal recommendations. A detailed packing list will be given specific to the trip you pick to ensure you are fully prepared for your adventure.