Insight Vacations vs Collette - Tour Companies Compared
Compare details and see what other travelers are saying.
| | | |
| --- | --- | --- |
| Tour Company | | |
Rating Breakdown
Recent Reviews

Great trip to Sicily

0.0

November 2018

Very knowledgeable and customer service reps were great. Our tour leader and bus driver were the best. Great trip to Sicily to see where our grandparents came from.

Tour

Collette Company Reviews

I would definitely recommend Collette!

0.0

November 2018

We just came back from Sicily. Our tour manager Jovanka Mrdja was wonderful. She was very knowledgeable and made the tour fun. Our driver Franco was also wonderful. He made us feel very safe while navigating the narrow, windy roads. I would definitely recommend Collette and look forward to touring with them again and would love to have Yovanka as our guide


Read more

Tour

Collette Company Reviews

Incredible value

0.0

November 2018

Just got back from tour in Ireland with Collette. Incredible value, no stress, just relax and enjoy the view!

Tour

Collette Company Reviews

Tours
1,418 Trips
442 Trips
Average Trip Price Per Day
$ 342
$ 320
Operator Type
Mixed Land & Cruise
Group Tour Operator
Size
Global Operator
Global Operator
Trip Styles

Group Tours
River Cruises

Group Tours
River Cruises

Service Level
Luxury
Standard
Regions

North America
South America
Australia & Pacific
Asia
Middle East & North Africa
Europe

North America
South America
Australia & Pacific
Asia
Africa
Europe
Antarctica & the Arctic

Known For
Headquarters
London, United Kingdom
Pawtucket, Rhode Island, United States
Year Established
1978
1918
Solo Friendly
N/A
N/A
Tour Languages
English
English
Top Trips
Similar Companies
Countries
About Insight Vacations
Located in London, and part of the sweeping family-owned Travel Corporation, Insight Vacations provides signature itineraries according to 7 specific trip styles.
What Makes Insight Vacations Stand Out?
Insight does not skimp -- hotels tend to be centrally located, if more expensive, so that guests can experience a destination at night and have more free time at their disposal.
"Signature" experiences dot every itinerary: these may be interesting historic hotels, special activities (such as a private opera or orchestra performance),or authentic local restaurants. Most everything is included in the base rates.
You can choose from numerous different trip styles with Insight Vacations:
Discovery Journeys: Recommended for first time visits, these are classic tours designed to introduce travelers to the country or region. Most top tourist sites will be included in these itineraries. These are often multi-country and city trips.
Regional Journeys: Forget the country hopping fast paced tour style - these trips are for exploring one region at a slower pace. Great for travelers who want to experience all sides of one destination and are not concerned with country counting.
Country Roads: If you're feeling "been there done that" about most destinations but don't quite know how to explore beyond the tourist track without missing anything, this is the style for you. Discover the local side of the destination with insights from the experts. Recommended for well traveled people visiting for a second or third time.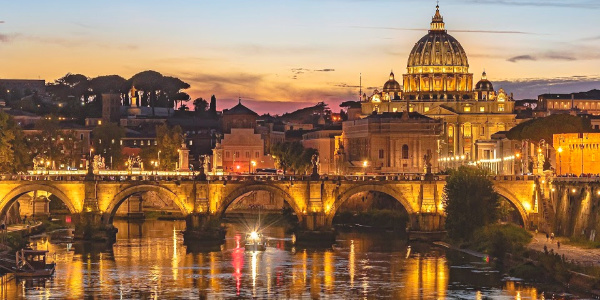 Easy Pace: For the independent traveler unsure if a guided tour is the best fit, Insight offers "Easy Pace" tours. These provide ample free time to explore on your own and plenty of flexibility to the itinerary. You'll spend 3+ days in each stop which is a great way to slow down and enjoy the journey.
Special Interest: Have a particular hobby or interest you'd like to dive deeper into? Insight's Special Interest tours could be a great fit. Think a tour of Europe centered around flower shows or a trip to discover Europe's artistic legacy.
Who Will Enjoy Traveling with Insight Vacations?
Affluent travelers

50+

Social travelers

Foodies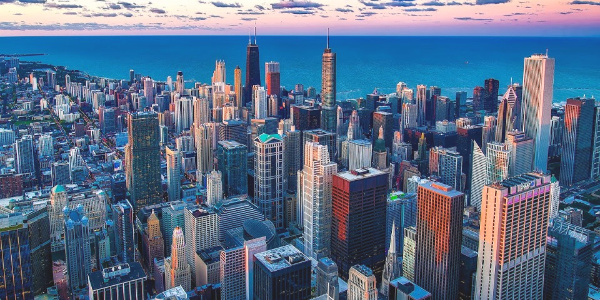 Insight's typical customers are upscale English-speaking baby boomers in their 50s and 60s.
The kind of traveler who appreciates the finer things, loves the idea of a day out in the fresh air followed by a private dining experience with high caliber food and wine, will love the exceptional service that comes with an Insight Vacations tour.
If you enjoy meeting new people in a small group setting, the group travel experience with Insight is all about creating the intimacy and opportunity to meet new friends and make lasting connections. And they provide a few different ways to make this possible, from groups of around 32 people, to special interest trips.
However if you prefer the idea of traveling in a private setting, Insight will customize the travel experience to what you and your friend group or family group want to see.
Foodies will definitely enjoy traveling with Insight Vacations as well! They make food and dining a focal point of interest on their itineraries, in a way that really stands out.
Top Destinations
Insight Vacations offers premium motor coach tours throughout Europe, the UK, and North America. In recent years, they've added more Asian and North African destinations.
Insight Vacations Travel Style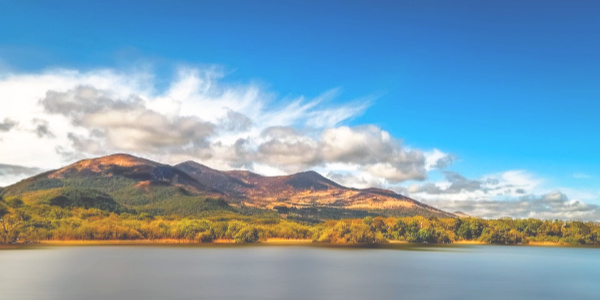 Insight seeks to fill a "premium" niche that falls above first class and a notch below luxury. Customer comfort on the road is a priority. If visions of cramped bus tours come to mind, note that Insight coaches have been stripped down to 40 seats, compared to 49 to 53 for normal tour buses. This allows for double the leg room, and a truly upscale coach travel experience.
Meanwhile, tour directors and local guides keep passengers entertained by delivering "insights" (in English) into local culture, history and politics.
They also take your dining experience into account. Insight offers several different ways to make food a highlight during your trip. These include fine dining options at innovative local restaurants, unique farm to table meals, cooking demonstrations, and even learning to make local dishes yourself.
Similar attention is paid to selecting the hotels and accommodations you will enjoy throughout your Insight Vacations tour. Lodgings are chosen for their central locations as well as significance to and representation of the destination.
Why Choose a Tour with Insight Vacations?
Comfortable and upscale

Local insights

Group size 35-40

Numerous travel themes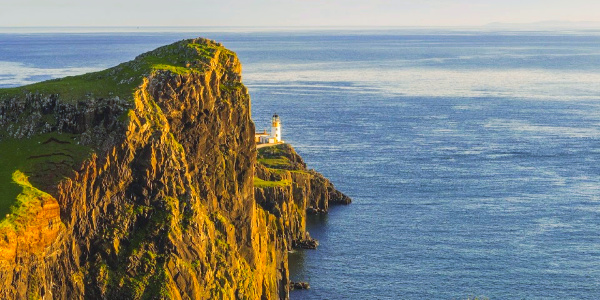 The Insight Vacations tagline is "the art of traveling in style". They take this idea seriously both pre trip and while you're on the ground.
If you're looking for luxury beyond the silk sheet stereotype, consider Insight Vacations. Everything is planned out to the letter, groups are small, and you experience personalized service and passionate travel guides every step of the way.
About Collette
With a history that goes back to 1918, their experience speaks for itself. They provide comprehensive, well-managed guided tours for travelers seeking an exploratory, comfortable travel experience.
Collette - Quick Facts
Founded in 1918
Group size: It varies. Collette offers private and customizable tours, as well as small groups of between 14-24 guests
Typical age range: 45+
Average tour price: $2,996
Accommodation style: 4 star and above hotels and unique locations
Top regions: USA & Canada, Europe & UK
Commonly compared with Tauck and Trafalgar
What Makes Collette Tours Stand Out?
Flexibility & personalization

Expert tour managers

Easy booking process

Private & Customizable tours

Balances iconic must-sees with immersive cultural experiences
A long history in guided tourism means Collette knows every inch of guided travel. Take care of all the details like it's second nature, and even though it's old hat every traveler is new and they dig into that. Collette recognizes that no two traveler is the same and approach each planning experience from a perspective of flexibility and personalization.
Their goal is to ease the hardship of planning and organizing for the traveler so you can fully enjoy the experience without worry or stress. At Collette, they know guided travel and have been successfully leading tours around the world to a growing, devoted customer base for nearly 100 years.
Collette tours are about letting you, the traveler, experience unbelievable, classic, and unique moments around the world.
Who Will Enjoy Traveling With Collette?
Travelers aged 45+

Moderately active travelers

Upper budget range
Do you love the ease of mind that comes with having every detail taken care of when you travel? Details that allow you to relax and enjoy the special little moments of discovering the world; learning about new cultures, awe inspiring wildlife encounters, and leisurely meals highlighting local cuisine? Then you are ideally suited to Collette tours.
The Collette traveler is typically older, in the 50+ range. Travelers who enjoy the finer things, value a premium to luxury style of accommodation and transportation, yet have an adventurous spirit will love traveling with Collette.
Recent retirees and active seniors who are game for anything are the kind of traveler who relish a tour with Collette - check out this group in Costa Rica - taking part in Costa Rica's famous ziplines!
If you don't want to be encouraged to jump in and push your comfort zone a bit, you may find yourself out of step on a majority of Collette tours. They have several offerings though, so don't let that discourage you.
Collette is ideal for active travelers who enjoy a comprehensive guided tour, with a lot of activity, and local experiences. These tours can involve extensive walking, sometimes over uneven surfaces, so a certain basic level of physical fitness is required.
Tours with Collette are classified by 5 basic physical levels, to help you find one best suited to you:
Level 1 - Mostly flat services and minimal walking. You should be comfortabe with climbing a few stairs, plus getting in and out of the coach
Level 2 - Average physical ability is required such as long stairs and walks of a few hours. Some walks may be over uneven ground.
Level 3 - Slightly longer distances and more frequent walks can be expected. Expect stairs and some uneven surfaces such as cobblestones or nature trails.
Level 4 - Expect to be on your feet longer, including periods of standing and more extensive walking periods. These tours may also feature nighttime activities, so you'll be active for a longer period of time.
Level 5 - Very active travel. Expect adventure experiences and activities, early mornings and late nights. You can also expect to experience the elements so be ready for rain, wind, dust, what have you.
Free days are included in most Collette tours, giving travelers time to relax, take walks on the beach, or maybe do some shopping.
If you're the kind of traveler for whom the a glass of champagne out in the blazing sun of the Australian outback, gazing at Uluru, sounds idyllic - then Collette would be perfect for you.
Top Destinations
Collette tours travel all around the world, to all 7 continents including Antarctica. They are well known for Central and South America, Australia, and Africa. They also offer an impressive variety of North America tours including several in the United States and Canada.
Travel styles include everything from river cruises to family tours to faith based tours.
Collette Travel Style
Collette promises the "trip of a lifetime" through exclusive outings, luxury touches, and appreciating the moments of anticipation before the world reveals itself. Their travel style is about discovering new cultures, embracing the explorer within -- in time for a cocktail at the end of the day.
They have 6 broad classifications for travel style: Classic, Explorations, Spotlights, River Cruise, Faith, and Impact Travel:
1. Classic Collette Tours - This is what they call their Flagship collection, group tours that make the postcard come to life. Visit all the must see sites, enjoy cultural experiences, all with a professional and knowledgeable guide, there to help make your travel as seamless as possible. Groups are on the larger side
2. Explorations - These tours are about going deeper, meeting locals, and getting off the beaten path. "Authenticity" is a big word for Collette Explorations. You'll experience the destination in a smaller group, an average of 18 people, allowing for access to more local experiences not available to larger groups. Classic sites will also be included in your itinerary, but the focus is mostly on unique experiences.
3. Spotlights - Have a shorter amount of time and don't want to miss anything? Collette Spotlight tours are designed to maximize your city stay or short getaway experience. These are primarily walking tours, packed with sightseeing, historical and cultural information, but with some downtime as well. Typically these tours are between 5-9 days.
4. River Cruise - A very popular mode of travel, particularly for 50+ travelers, river cruising is ideal for those seeking a leisurely vacation, unpacking only once, enjoying gliding by beautiful sites and participating in various guided shore excursions. Collette river cruises go around the world, including China, Egypt, and Europe.
5. Faith - For those travelers interested in visiting religious sites, Collette has a group of tours dedicated to faith based travel. Visit world famous icons and learn their ancient histories.
Collette Faith tours visit everything from grand churches to the humble beginnings of the three major world religions in the Holy Land. Tours are history based with an emphasis on finding deeper spiritual significance and meaning. They also have trips to the Oberammergau Passion Play.
6. Impact Travel - Being a responsible traveler is an important component on all Collette tours, however if you're seeking to do more to give back, their Impact Tours are a great way to do so. Sightsee with a purpose as you assist with local initiatives, volunteering among the community, helping in classrooms, and protecting local wildlife.
Why Choose a Tour with Collette?
Flexibility in planning

Extensions available pre or post tour date

Private airport transfer

Expert planners
If you are looking for an entertaining, fully escorted, active tour to explore new cultures, and enjoy unique experiences, Collette could be for you. They provide a dedicated guide, and handle all the details throughout the tour.
Free time is available on some days, but for the most part expect fairly full itineraries and a good amount of walking on their group tours. Some optional excursions are offered during the tour, so you can tailor your experience to a certain extent.
This is a great opportunity for meeting fellow travelers in a similar age range. Collette tours are open to everyone, but the majority of people on your tour will be older - in the 50+ range. Collette tours are ideal for travelers who want to have fun, enjoy the outdoors, and are open to new experiences.