Butterfield & Robinson vs Country Walkers - Tour Companies Compared
Compare details and see what other travelers are saying.
| | | |
| --- | --- | --- |
| Tour Company | | |
Rating Breakdown
Recent Reviews

Excellent local guides,TERRIBLE customer service

0.0

April 2018

I've travelled with CW three times. This last trip is my last. You know how you can tell how good a business is when a crisis occurs? Such was the case on my last trip. Mega hurricane in Florida caused all flights to cancelled in Miami—just the place where many of our tour group had to fly through. Not only were the staff not ahead of the game (American airlines alerted us that flights were being cancelled, and that we needed to rebook ASAP, but CW REFUSED to take responsibility). After spending the night trying to handle things on our own (which we couldn't do because CW booked our flights), finally, the next morning someone with authority finally said they would handle it—after an employee verbally stated several times (and in writing) that they WEREN'T responsible?! Over the next few days I tried in vain to reach anyone at the office that would acknowledge what occurred was really poor. I did get to hear how this employee was "a really good longtime employee." No apology; but an offer of $500 was made "make me happy." Wow—my whole point was missed. We were ignored, then patronized, how utterly frustrating.

Grrr! This experience was so bad that it's taken me several months to write this review. Frankly, I kept thinking CW wasn't worth it he time it would take me to write it. But, on the off-chance anyone reads these reviews, I actually felt responsible to warn anyone considering a booking with CW. DON'T.


Read more

Tour

Country Walkers Company Reviews

We loved our CW trip to Peru!

0.0

June 2016

We loved our CW trip to Peru! We had wonderful guides who were helpful, knowledgeable, and fun to be with. We especially liked the special cultural immersion opportunities created by CW such as the weaving demonstration, family visits and home-cooked meals, corn beer and coin toss recreation stop, etc. This made the trip much more meaningful and gave us more of a flavor of Peru than hiking and sight seeing alone. Everything was top notch and we knew we were in good hands for the week. Thank you for an extraordinary experience.


Read more

Tour

Country Walkers Company Reviews

Phone interactions are exceptional

0.0

June 2016

Phone interactions are exceptional. Employees are well informed about travel in general and your tours in particular-they speak with authority and from personal experience with your offerings. They call back promptly with answers and even help with the occasional related but not tour specific problem. The materials sent are helpful. I especially like the suggested reading materials. Have enjoyed all of our trips and have recommended CW in the past and will continue to do so


Read more

Tour

Country Walkers Company Reviews

Tours
26 Trips
6 Trips
Average Trip Price Per Day
$ 0
$ 452
Operator Type
Custom/Private Tour Operator
Mixed Land & Cruise
Size
Global Operator
Global Operator
Trip Styles

Group Tours
Private Guided Trips
Custom Itineraries

Group Tours
Private Guided Trips
Custom Itineraries

Service Level
Luxury
Luxury
Regions

North America
South America
Australia & Pacific
Asia
Africa
Middle East & North Africa
Europe

North America
South America
Asia
Europe

Known For

50+
18 - 35
Cycling
Adventure
Luxury

50+
18 - 35
Solo & Singles Travel
Luxury

Headquarters
Toronto, Ontario, Canada
Waterbury, Vermont, United States
Year Established
1966
1979
Solo Friendly
N/A
N/A
Tour Languages
English
N/A
Top Trips
Similar Companies
Countries
About Butterfield & Robinson
Born in 1966, Butterfield and Robinson specializes in higher end guided and self-guided biking and walking tours to many of the world's top destinations.
What Makes Butterfield & Robinson Stand Out?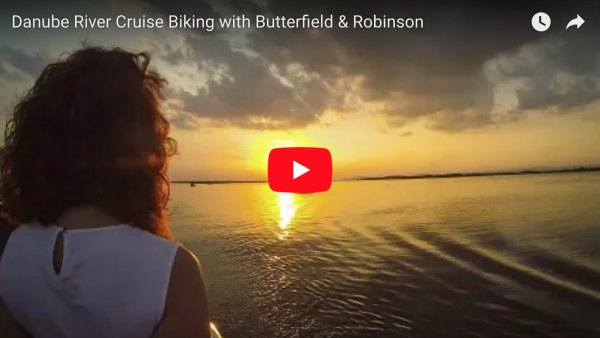 The seamless combination of luxury minded travel and the active travel style of cycling are what have consistently made Butterfield a household name among affluent 50+ travelers.
You can choose your own activity level, whether it's a ramble through the Burgundy countryside in France or a more strenuous hike along the Inca Trail in Peru. On cycling trips, bikes are customized to fit the riders, and they have a high staff and support vehicle ratio per guest -- making them a top choice for travelers seeking a high-service biking adventure.
They offer several tours around the world, small group is their primary offering, though private guided and customizable itineraries are also available.
Who Will Enjoy Traveling with Butterfield & Robinson?
They offer trips for all ages, but are definitely most popular among older active travelers with a taste for the finer things.
If a leisurely 25 mile bike ride through European vineyards, stopping for picnics, going at your own pace, and meeting up with your small group for a nice rustic dinner with a well deserved beer or glass of wine at the end of the day sounds like your perfect vacation, then Butterfield & Robinson is for you.
Activity levels vary with the terrain and there are several different activity categories that B&R offers for you to choose from. They're open to people of all ages -- kids under 18 are eligible to go on special family trips -- and athletic abilities.
Ebikes make it easier for even the most basic physical fitness level to travel farther and in more comfort. Of course it's not a complete ride with no effort - you must pedal, but it is possible to travel on a cycling trip with Butterfield & Robinson without feeling like you've entered the Tour de France.
Trips with Butterfield & Robinson are not budget by any means, though a range of price options are available in the mid to upper budget category.
Top Destinations
Over the years, they've expanded to more than 100 biking and walking trips around the world, including Bhutan, the Baltics, Jordan and Colombia as well as favorites like Spain, France, and Italy. Wherever you are, you can expect to be showered with refreshments, route maps, and suggestions for interesting places to stop and explore.
Butterfield & Robinson Travel Style
Most tours with Butterfield & Robinson are easy to moderately paced. Cycling is the primary means of transportation from point a to point b on most trips, with a generous helping of stops to enjoy unique cultural experiences or explore a historical site.
Guided bike trips average about 25-30 miles a day (longer for expert level), while walkers average six to ten miles a day. Group sizes are kept small, to allow for travel along all kind of roads, and create the opportunity for a lot of space between riders, allowing you to find your own pace. On most trips you'll be joined by more than one guide, allowing for very personalized and dedicated attention throughout your cycling experience.
Small group sizes also help Butterfield be able to arrange unique accommodations. On a B&R trip, it's not unusual to find yourself in a renovated castle, chateau or other signature lodging.
They are known for cycling, however Butterfield also offers Walking Tours, Family Trips, Boat Trips & Cruises, Safaris, Food & Wine centric tours, and Corporate Holidays.
Why Choose a Tour With Butterfield & Robinson?
Even for avid hikers and cyclists who choose the more expert options, B&R sees to it that all you'll have to cope with is that next hill. You never have to carry your own luggage or purchases that you might make along the way -- the support van, which you're likely to encounter several times a day on your route -- takes care of that.
You also have plenty of flexibility in pacing your walk or ride; group members don't have to stay together -- you can stop at cafes or museums along the way as you see fit. You can even take the afternoon off if you wish.
In short, Butterfield is the pinnacle when it comes to well planned, fun, expertly guided, cycling tours with a luxury travel touch.
About Country Walkers
Similar Companies
Known For
Launched in 1979, and based in Vermont, Country Walkers is committed to providing authentic local experiences through guided and self-guided walking tours.
What Makes Them Stand Out?
With 35 years in the business, Country Walkers is a leading tour operator, known for in depth itineraries which are constantly updated to provide the most authentic local experience. Their staff are extremely knowledgeable, having been on the trips themselves, and have a deep connection with the people and places you will visit. Average group size ranges from 10-14 people, with an emphasis on personal attention from guides.
Who Travels With Them?
Those seeking an immersive travel experience, where contact with the locals and participating in local customs is a highlight, will greatly enjoy traveling with Country Walkers. In particular solo travelers seeking self guided tours have found them to be extremely helpful. Trips are offered in a range of prices, through extreme budget options will be tougher to find.
Where Do They Operate?
Country Walkers operates tours all over the world, in Africa, Europe, Latin America, North America, Asia and the South Pacific. Accommodations are provided in locally owned and operated establishments wherever possible.
How Does it Work?
They emphasise an immersive experience, and focus on not rushing from place to place. Itineraries can be heavily customized to suit your specific interests and you can choose between a group tour, private tour, or go solo. Trips are generally a combination of adventure, walking tours, and luxury, allowing you to truly have a fully encompassing experience.
Why Travel With Them?
Country Walkers demonstrates a commitment to giving back to local communities, appreciation of every individual's travel style, and focus on slow travel where you will learn from experts in the field. Group sizes are small so if you're seeking to get to know your travel companions well, explore local customs and cultures, and have a range of interests, you will enjoy a trip with Country Walkers.
Commonly Searched Together:
Compare Country Walkers with these other tour companies