Topdeck vs EF College Break (EF Ultimate Break) - Tour Companies Compared
Compare details and see what other travelers are saying.
| | | |
| --- | --- | --- |
| Tour Company | | |
Rating Breakdown
Recent Reviews

DO NOT TRAVEL WITH EF ULTIMATE BREAK

0.0

May 2019

DO NOT TRAVEL WITH EF ULTIMATE BREAK. They do not value returning customers, they will not help you if your trip goes awry. I am really disappointed in this agency and how they handled my request for a partial refund for my trip due to things I missed because of their negligence. I just went on the Greek island getaway tour with them and spent $3000 to not get to visit the Parthenon and the acropolis when that was one of the most important things I was looking forward to. I tried to plan it on my own around the itinerary but was reassured we would visit it and we didn't. Their customer service is awful and they don't care whether you've been a customer for years. The whole trip was a disaster and they do not show any empathy for you. If you want to visit Greece you are better off planning it yourself. Don't book with them.

Read more

Convenience of payments is not worth the stress.

0.0

October 2018

So far, our experience has not been great.
We booked, everyone was fabulous, we were excited! I was offered an additional $100 off of my trip and $45 off the price of private rooming, along with my boyfriends. Obviously an incentive to get us to book. Neither discounts were ever taken off the bill, even after sending in emails. Eventually I sent screenshots of what other reps had said and had the $45 taken off, but they refuse to honor the other discount. Oh well, only $200.
We are supposed to be leaving in January. They recently emailed and said that due to low enrollment, they are changing the dates to combine us with another group. Not only did I get this time off work, but the second date is after my semester already starts. Im not sure what Ill do for school, and no one at EF seems to care how this affects us. We selected a specific date? How can you just go and change it? Oh well, we will have to make it work.
Finally, the cherry on the cake here, we are told that our private room isn't a guarantee and we wont necessarily get it if we change dates. So the upgrade we already paid $700 for isn't necessarily available. No one ever mentioned it being questionable, they were in such a rush to take our money they didn't even feel the need to let us know. I told them that the private rooming is make-or-break for us, and Ive been waiting on a reply for days.
So far, the anxiety I feel over losing out on 3k is not worth the convenience of the monthly payments. Id highly recommend booking elsewhere unless you are unemployed and not a student.

Read more

A trip with Tyson is an amazing trip

0.0

August 2018

This trip was the European Road trip that was specifically done for New Years. It took us on a road trip through Amsterdam, Germany, Austria, Switzerland, Italy, France and London.

The trip was truely an experience which was only made amazing due to the awesome time we had with our tour director Tyson Monfredini. The man is overall the best director ive ever taken a trip with. He is so unbelievably helpful in all things and is super down to earth. Unlike directors who are there just to do their jobs and thats it; Tyson really makes you feel like family. He will go out with you to explore the city, give you advice and overall act like a true friend.

The trip involves visiting multiple cites via a couch bus. After so much time traveling you create a bond with the individuals who are on the trip and you might end up doing other trips with some of those people.

You will explore the cities, clubs, bars, new foods, cultures and so much more.

I truly recommended this trip for a person who wants to hit the road and explore.

If you want check out my channel and look at some of the trips I have taken. Each place is in its own segments and I have more videos I need to still need to post.

https://www.youtube.com/watch?v=yp2IZNX6Moo&lc=UgyENhdE6rU6iaI3hJV4AaABAg

Read more

Tour

EF College Break Company Reviews

Tours
36 Trips
27 Trips
Average Trip Price Per Day
$ 0
$ 229
Operator Type
Group Tour Operator
Group Tour Operator
Size
Global Operator
Global Operator
Trip Styles
Service Level
Budget
Standard
Regions

North America
Central America & Caribbean
Australia & Pacific
Asia
Middle East & North Africa
Europe

North America
Central America & Caribbean
South America
Rivers & Seas
Australia & Pacific
Asia
Europe

Known For

18 - 35
Solo & Singles Travel
Adventure

Headquarters
London, UK
Cambridge, MA, USA
Year Established
1973
2003
Solo Friendly
Good for singles, No single supplement
N/A
Tour Languages
English
English
Top Trips
Similar Companies
Countries
About Topdeck
Founded in 1973, Topdeck has been providing fun, adventurous trips around the world for 18-39 for over 40 years.
What Makes Topdeck Travel Stand Out?
Topdeck tour focuses on providing friendly and authentic guided group tours where like-minded 18-39 year old travelers can have amazing group experiences. There are several trip types to choose from, from camping, to immersive, to multi destination, to sailing.
Who Will Enjoy Traveling with Topdeck?
Sociable, adventurous, budget conscious 18-39 year olds are the kinds of traveler who will gravitate to Topdeck. Though they offer a few different distinct travel styles, there is definitely a sense of an ongoing party, with travel as the conduit and underlying shared interest.
If the idea of being around a group of similarly aged people - many of whom may be exploring internationally for the first or second time - being spontaneous, and meeting locals (often in the environment of bars or clubs) is unappealing, then Topdeck may not be your cup of tea.
Introverted travelers, or those for whom an extensively planned itinerary including many museums and historical sites is ideal, may want to hunt around before choosing a Topdeck tour.
That is not to dissuade the more observational traveler - who may very well find a group they gel with perfectly on a Topdeck tour. Only to caution that you will be surrounded by several extroverted personalities.
The bottom line is if you are game for anything, are traveling on a budget, and don't mind fairly basic but comfortable accommodations and inexpensive meals - sometimes on the go - then you will enjoy the Topdeck tour experience.
Top Destinations
Topdeck has tours throughout the world, in Europe, Australia & New Zealand, North America, the Middle East, Africa, and Asia.
Topdeck Travel Style
The Topdeck travel style is tied quite specifically to their audience. These tours are great for youthful and energetic 18-39 year olds looking for a good time and to make new friends.
In the interest of keeping their tours affordable, travelers with Topdeck will need to make a few allowances. For example, hostels and hotels may be situated quite far away from the city centers. You can also expect some long travel days. The more of a good sense of humor and adventure you have, the more you'll enjoy the experience.
Why Choose a Tour With Topdeck
Feeling the urge to connect with travelers in your age group, have fun, and make lasting friendships? Topdeck has over 40 years of experience in adventure travel, which has helped them create epic low cost trips for 18-30 somethings.
These tours are certainly not for those who prefer to take things slow. You will be running around, moving between a lot of places - which in some cases means very long bus rides - going out a lot, meeting new people, and staying active throughout your tour.
If your ideal travel experience is more methodical and planned out in nature, Topdeck may not be for you.
But if you are an adventurous and social travelers eager to absorb a new culture and make new friends, then hop on board!
About EF College Break (EF Ultimate Break)
Newly rebranded as 'EF Ultimate Break', EF College Break has been a leader in educational tours, language services, and study abroad experiences since 1965.
What Makes EF Ultimate Break Stand Out?
A strong sense of fun, with an educational twist

Affordable travel for college aged adults

Strong emphasis on social activities, meeting locals and making new friends

Flights included in the price of the trip

Generous payment plans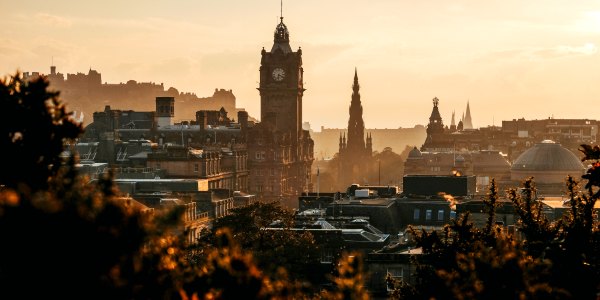 EF stands for "Education First", and they have been offering educational travel experiences, exchange programs, work and teach abroad assistance, and language courses for over 50 years. They focus on making sure the often daunting and complicated process of planning an abroad experience, whether for pleasure or a career change, remains as simple as possible.
Their travel experiences were named EF College Break, however they rebranded in 2017 becoming EF Ultimate Break, reflecting a fresher more youth driven outlook, and placing less emphasis on the education aspect and more on the fun aspect.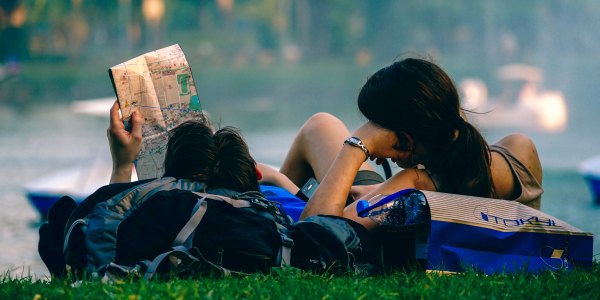 Their tours are about being completely immersed in your destination and appreciating all it has to offer with your tour group who are guaranteed to become your good friends by the end. This is like a study abroad journey with all the fun and none of the schoolwork.
Who Will Enjoy Traveling With EF Ultimate Break?
18-29 Year Olds

Social Travelers

Travelers looking to enjoy the nightlife, but also get up early for sightseeing

College students

Budget travelers

Single and Solo travelers
This is the kind of trip that active outgoing, social college aged adults interested in learning and having fun will enjoy. If you have a "work hard play hard" kind of mentality you will fit in well with their approach to traveling.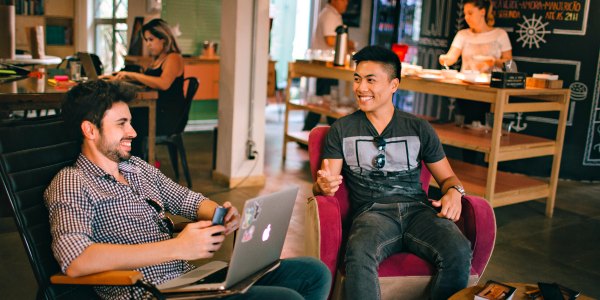 EF Ultimate Break specifically caters to 18-29 year olds, and their pretty strict about this (though the broader spectrum of their educational programs are open to adults and working professionals).
Their main target being 18-29, tours are designed to not be price prohibitive, itineraries include a lot of social activities, and the emphasis is on having fun and staying active, with a sprinkling of educational value thrown in for good measure. Enough for you to maybe convince a parent to put up some of the cost.
Incredibly studious types who gravitate to history tours, archaeological sites, and long moments in each stop learning from a guide may want to check around first before choosing to travel with EF Ultimate Break. One of their mantras is "we don't do boring" and let's face it museums often fall under that category.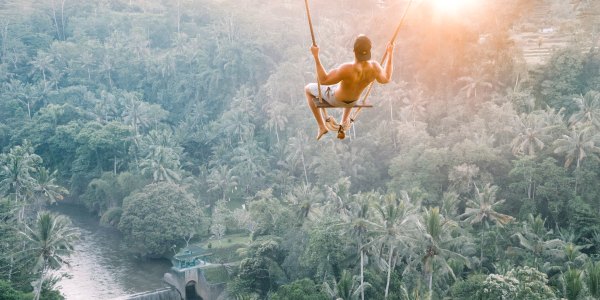 The emphasis is on being active, seeing and doing a lot - both on the historically significant side as well as the locally immersive side (which in this case might mean your bunkmates are frequently sampling the nightlife).
Top Destinations
EF Ultimate Break covers destinations all over the world
Europe

Central America

South America

Asia

Australia / New Zealand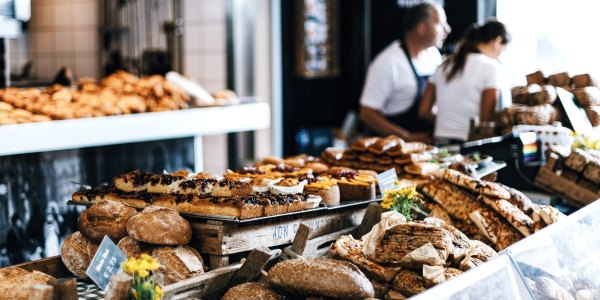 There is a strong emphasis on Europe for EF Ultimate Break, though they do offer group travel experiences around the world. In Europe they cover many popular countries in Western and Central Europe, including Italy, Iceland, and the UK.
In Central America, you can find trips in Cuba, Belize, Costa Rica, Nicaragua, and Panama, and in South America they have departures to Peru, Ecuador, and Argentina.
In Asia, EF Ultimate Break has tours in China, Japan, Thailand, and Vietnam. Lastly you can also find tours in South Africa, and Australia and New Zealand.
EF Ultimate Break Travel Style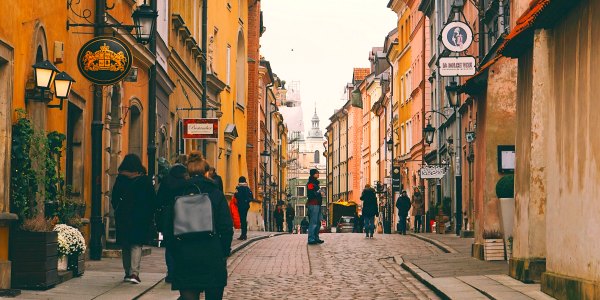 Tours are designed to be easy to pay for using installments; and they have a few different payment plans to choose from. You can choose from 1-2 week, 2-4 week, and 4+ week durations, and filter by a variety of trip type.
While on your tour: Accommodations are standard and basic. Think multi-bed hostel rooms with randomly selected roommates from your tour group, more than hotels. A variety of transportation modes will be used, from private motor coach to train to bicycle.
Your Tour Director is a local, ready to introduce you and welcome you to their home - acting as a tour guide and friend.
Why Choose a Tour With EF Ultimate Break?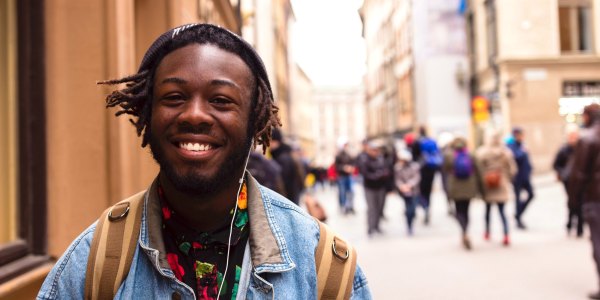 If you're a college aged adult looking for a stress free and adventurous tour experience, EF Ultimate Break could be the perfect choice. This is for the type of traveler for whom backpacking through Europe sounds fun, but you'd rather do it with a little less stress, a little more companionship, and the guarantee of a hot meal and drinks with friends. But the adventurous backpacker spirit remains.
Not only that, but they provide generous payment plans, and almost everything is included making it really hard for you to make the excuse that an awesome travel experience is out of reach financially. They want you to see the world, have fun, and provide many ways to make it happen.
They also have a number of other brands with similiar outlooks on education and travel including "EF College Study Tours", "EF Explore America", "EF Tours Girls Trips", "EF Educational Tours Canada", "EF Go Ahead Tours", and "EF Gap Year".