Gate 1 Travel vs Indus Travels - Tour Companies Compared
Compare details and see what other travelers are saying.
| | | |
| --- | --- | --- |
| Tour Company | | |
Rating Breakdown
Recent Reviews

Excellent

0.0

August 2019

Have now had two excellent and affordable (one downright cheap) trips to Europe. Good basic hotels in safe and central locations, timely and reliable customer service. Would definitely recommend and use again. Was particularly pleased that on the trip alone, the single supplement wasn't an exorbitant upgrade.

Read more

Tour

Gate 1 Travel Company Reviews

Cancellation Create a Mess

0.0

August 2019

If you cancel the tickets, it would be messy. You won't get a refund on time. You just have to chase the customer service for weeks and weeks.

Tour

Gate 1 Travel Company Reviews

I really enjoyed

0.0

July 2019

I really enjoyed our 12 Day Kaleidoscope of Scotland Tour. Special thanks to tour manager Paul and driver Malcolm for knowing those special locations and local events that added extra touches to our experience.

Read more

Tour

Gate 1 Travel Company Reviews

Indus does NOT Disclose Key Aspects of Trip

0.0

August 2019

Actually this is a review of A Taste of Portugal. Indus fails to fully answer questions prior to booking. It was not until we booked that we learned that the air travel "included in trip" was the Absolute Cheapest International Flight. We would need to pay $360 extra for luggage which is normally free for international flights. Also, that the cheapest flight WOULD NIOT PERMIT US TO UPGRADE THE INDUS FARE; choosing to upgrade would cost MORE than the full price advertised online. Un fortunately IT COST US $1000 to cancel this ripoff.
Complaints to agent Rachel and Supervisor Tordes was fruitless. Had they answered the one question we asked "Can We Upgrade Flights?" we would not have booked. INDUS FAILED TO DISCLOSE TERMS; it cost us "suckers" $1,000. Richard Supinski

Read more

Not worth the money

0.0

April 2019

I read the review on "RUN" and she summarized the poor customer service at Indus. Our India trip seemed like a good deal except that the hotels were marginal and totally inconvenient, which meant we had little or no opportunity to do things on our own. They failed to follow their own itinerary, gave us almost no free time, and forced us to go to high pressure sales efforts for marble and tugs that wasted 3 hours. The optional tour descriptions were not accurate. our last 2 days were wasted riding in a bus and then they dumped us off at the airport 10 hours early, with no options offered.

Worse was their customer service, who like "RUN" consisted of the run around from Tanya and Tardes. They ran me around for a month and then blew me off. They don't think much of customer service, it was terrible, they only want your money not your satisfaction. I would avoid Indus at all costs.

Read more

Addendum To Previous Review "RUN!!!"

0.0

March 2019

This is an addendum to my previous review: The manager, Tordes, spoke with the owner and reached out to me on 3-27; we have agreed upon a mutual resolution and Indus has agreed refunded me in full.

Tours
779 Trips
230 Trips
Average Trip Price Per Day
$ 296
$ 0
Operator Type
Group Tour Operator
Group Tour Operator
Size
Global Operator
Global Operator
Trip Styles

Group Tours
River Cruises

Group Tours
River Cruises
Independent / Self-Guided Packages

Service Level
Standard
Standard
Regions

North America
South America
Rivers & Seas
Australia & Pacific
Asia
Africa
Europe

Central America & Caribbean
South America
Rivers & Seas
Australia & Pacific
Asia
Africa
Middle East & North Africa
Europe

Known For

50+
18 - 35
Safari
Adventure
Yoga
Health & Rejuvenation
Luxury
Train & Rail

Headquarters
Fort Washington, Pennsylvania, United States
Richmond BC, Canada
Year Established
1981
2001
Solo Friendly
N/A
Good for singles
Tour Languages
English
English
Top Trips
Similar Companies
Countries
About Gate 1 Travel
Founded in 1981 with three employees and based in suburban Philadelphia, Gate 1 now employs more than 200 people worldwide with offices in 20 countries, ranging from Hungary to Cambodia, Argentina to Israel.
What Makes Gate 1 Stand Out?
Escorted tours & river cruises
Good value
High quality guides
Gate 1 offers a variety of tour packages and river cruises around the world, promising to provide exceptional value for the price. They focus on North American travelers who seek "high quality, yet affordable" guided trips, with accommodations ranging from superior tourist to moderate deluxe class.
They have a lot of different choices when it comes to destinations, durations, and inclusions. Most tours have additional offerings for meals, activities, and excursions available for additional fees.
Traveler reviews for Gate 1 oscillate between 5 star and 1 star experiences. Those that have had an excellent time cite the tour pacing, guides, and extensive sightseeing opportunities as positives.
Those for whom these same factors contributed to a negative experience may have had higher expectations than is available or offered for the competitive budget prices that Gate 1 is known for.
Who Will Enjoy Traveling With Gate 1?
All ages
Low to mid budget travelers
Those open to simple accommodation and meal plans
Gate 1 is the perfect travel choice for families, couples, and friend groups seeking a cost efficient journey. As Gate 1 is a strictly budget minded brand, it's important to be fully aware of the trade-off when you choose to travel with them.
You will see a lot, and be out and about visiting several sites - however keeping costs low is one of their main priorities. This means hotels will be basic, meals won't be 5 star, and your coach will have fewer amenities. In addition tours with Gate 1 feature several optional add ons and sightseeing tours, not included in the base price. Average tour price is around $2,000, often less.
If you're flexible, open minded, and are interested in maximizing your sightseeing above all else, Gate 1 could be for you. Knowing what to expect is key for enjoying the trip to the fullest.
Top Destinations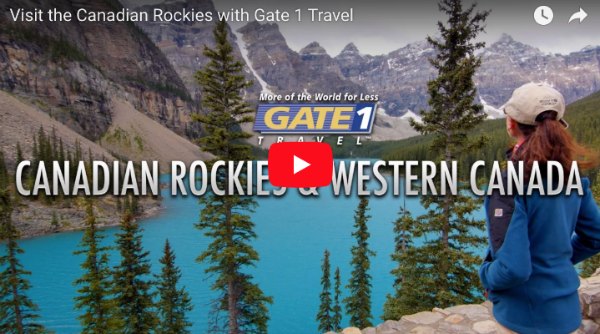 Gate 1 trips cover much of the world, including destinations in North, Central, and South America, Europe, Africa, and Asia. Itineraries focus on the top sights, historical attractions, and national parks.
Gate 1 Travel Style
In a nutshell, the Gate 1 travel style is "see a lot for a little". Hotels and accommodations are usually 3 star hotels. Expect basic comforts, with fewer amenities available. However if you're the kind of traveler for whom a bed and some coffee in the morning is a fine trade-off for busy days outside and tons of sightseeing, the trade-off will be worth it.
You will be met on the ground with a dedicated tour leader, available to assist throughout your travel experience.
Escorted group bus tours are a big part of their business - between 24-42 people. These coaches are again, more utility focused than amenity focused, but you will be comfortable. And in general bus tours take frequent stops to allow for stretching legs and using of facilities.
Gate 1 also offers small group tours (with a maximum of 22 people), river cruises on two continents, independent city stays and fly and drive packages, rail packages, customized vacations, and combination bus/cruise tours -- something for almost everyone interested in a budget vacation.
Why Choose a Tour With Gate 1?
For the budget traveler, Gate 1 is a fantastic choice. They offer several types of trip package to choose from, including rail, river cruise, and small group tours, at competitive rates. Their escorted tours are extremely popular, and customers repeat trips with them regularly.
While Gate 1 is the primary brand, and they are all about giving a positive and packed international travel experience on a budget, other brands associated with Gate 1 are more premium focused. These include the Signature collection, offering luxury tour options and smaller groups.
About Indus Travels
Canadian based Indus Travel offers budget friendly tours around the world for everyone from adventurous travelers to families. Their mission is to offer quality tours at affordable prices while providing outstanding service to their clients and to earn their loyalty & operate their travel business in an environmentally responsible, ethical and sustainable way.
What Makes Indus Travel Stand Out?
customizable itineraries
use of travel planners and local experts to help design your trip
balance between sightseeing and local immersion
Their most popular tour offering is what they term "Unbundled Tours" where you book a group trip - meaning better price, but have the power to then customize your experience along the way. Not everyone may want to see xyz, so their itinerary structure allows everyone to tailor their travel experience. And it helps you choose those experiences, accommodations, meals etc that are within your price range.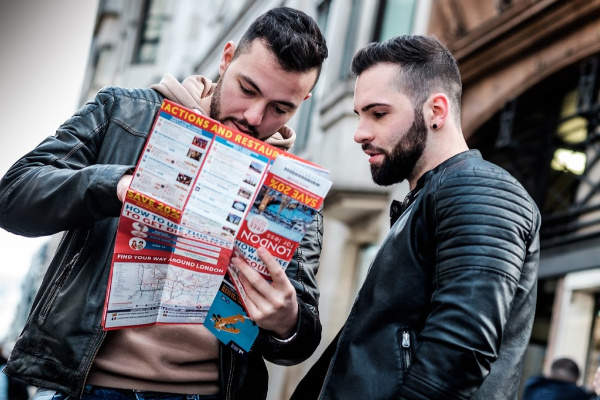 This does mean you're dependent on the Indus guides on the ground handling a lot of complicated individual schedules effectively. Indus reviews indicate that this isn't always a smooth ride, and often confusions arise both on the part of the traveler and the Indus organizers.
Indus travel planners are available to help you design an ultra customized journey, using local experts. If you're looking for something classic and cultural on a budget, they are a great choice. They strive to create balanced itineraries that include classic sightseeing as well as unique and authentic stops.
Who Will Enjoy Traveling With Indus?
Budget travelers
Travelers looking for options and flexibility
Ages 18-30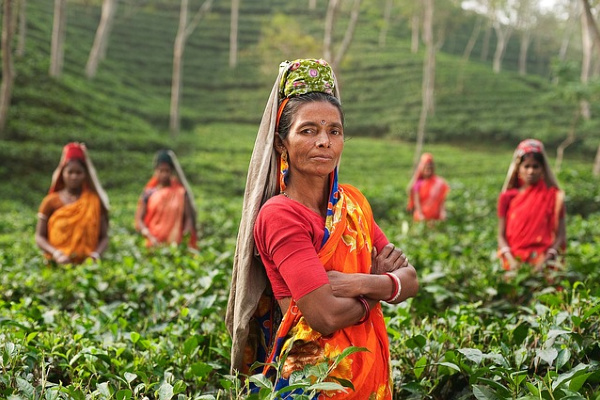 Budget travelers looking for an exciting group trip, but with the flexibility to "choose your own adventure". Group sizes are kept small and they are popular with couples and small family groups.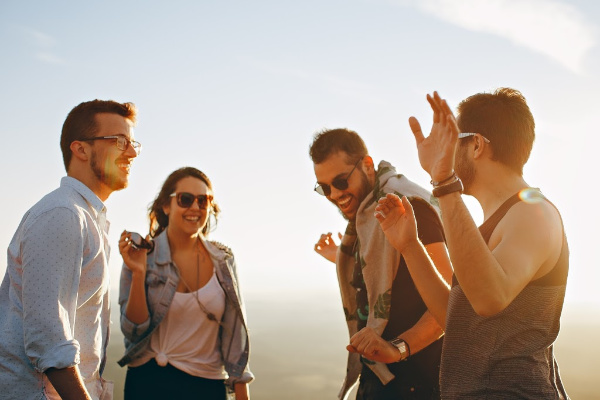 This style of group travel doesn't always go smoothly however, so you'll enjoy the experience more if you have an opened minded attitude and are ok with occasional changes on the ground.
Indus crafts travel experiences with cost efficiency in mind, so if you're expecting something more premium, Indus might not be for you.
Top Destinations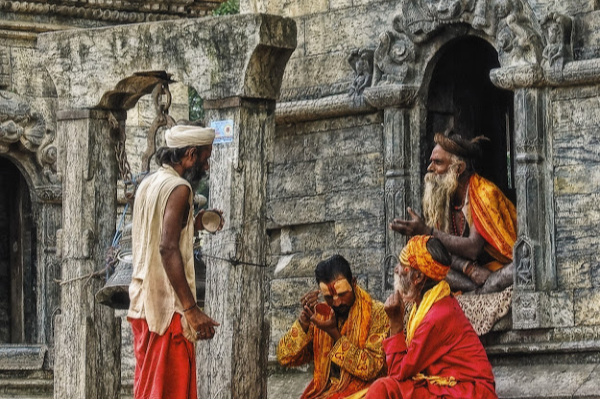 They organize trips around the world; top custom tour destinations include India, Nepal, Sri Lanka, Maldives, Turkey, Egypt, Jordan, Dubai, Peru. Excursions in destination depend largely on what you and your travel companions decide you want to see and do.
Indus Travel Style
The Indus travel style is about combining the best of independent travel with packaged travel. They will help arrange flights and accommodations, and your input creates a curated experience for your meals and activities.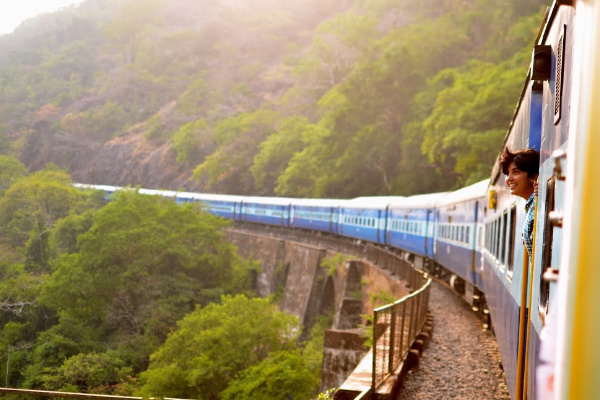 Hotels are usually in the 3 star range. They use a combination of public transportation such as ferries, trains, and buses, as well as their own coaches. These are comfortable, but usually with few upscale amenities.
The max number of people on their tours is 22 according to the website, however be forewarned that several reviews state they had over 30 people on their tour. If group size is a very important factor for you when selecting a tour, you might want to consider looking around before deciding on Indus.
Why Choose a Tour With Indus?
If you are a budget traveler interested in a cost cutting travel solution, Indus is a great choice. Because they are specifically designed to be budget friendly, this does mean you might have to put up with some quirks along the way, so an easy-going attitude is good to have if choosing Indus.
While their sales and customer service teams have some negative reviews, their guides on the ground are generally found to be knowledgeable and helpful.