Globus vs Exodus Travels - Tour Companies Compared
Compare details and see what other travelers are saying.
| | | |
| --- | --- | --- |
| Tour Company | | |
Rating Breakdown
Recent Reviews

A magical trip! One of my best ever!

0.0

March 2019

This trip far exceeded my expectations on every level. The underwater wildlife encounters were superior to any other snorkeling I've done. There's an abundance of things to see and coupled with the chance to scuba dive and excellent water conditions - it's a top notch destination. The boat was very comfortable, the crew was excellent and took care of every need, and the food was awesome. Ranks as one of my all-time favorites!

Read more

The most stunning trip of my life

0.0

October 2018

Its been a long held dream of mine to go to the Antarctic and the trip I
booked via Exodus far exceeded my expectations.

Amazing scenery, captivating and exciting wildlife, a plethora of facts,
figures and general education from the on board experts and I can claim a
world first to boot from my holiday to the Antarctic and below the polar
circle.
The landscapes and wildlife.

The scenery is breathtaking, from the continent itself to the many islands
and icebergs floating away from the land mass and glaciers. I have never seen
anywhere quite so remote and in many ways barren, yet at the same time rich
in life and activity. And you will never get over the amazing shapes of the
ice along with the vivid blues you see in the glaciers and icebergs. Quite
sensational.

The penguins are of course the stars, but the frequency of whale sightings
and fluking along with seals and many type of birds including the mighty
albatross just make the experience even more rewarding.


The tour leader is in effect an Expedition Leader fronting a large team of
professional from a range of countries. Ours was wonderful. An enormous
personality and with the best sense of humour coupled with safety and huge
amounts of professional integrity.

The people in the expedition team were sensational. They come from a mix of
backgrounds, however all have skills in subjects ranging from glaciology to
water sports instructor, polar researcher to the armed forces, historian to
nature and much more. Not only do you get the chance to attend lectures and
learn from them on a really diverse range of topics, but they also accompany
the trips off the ship and interact with you during meals and drinks as well
as on time when you are cruising. They have both professionally and also
personally empowering stories to tell and they really enhanced my trip in a
way I did not think possible.


If you want to do any of the activities then book them up as soon as you make
your reservation. Spaces are limited and I was unable to camp on the ice or
take part in kayaking.

Don't worry about being cold. Its not actually as cold as you imagine and the
ship is fantastically warm and homely. The jacket and boots they supply you
with are excellent. Concentrate on buying good quality thermals in layers
along wit6h waterproof trousers and gloves and a warm fleece or wool hat.

Edit your photos as you go along and always be ready to shoot stuff. The
onboard team will help you with this as they have photographers ready to help
with your trip.


I was in the first group of paddleboarders believed to have ever
paddleboarded south of the Antractic Circle. Not only had I never done it
before, but we got to claim a world first.

Finally don't delay going any longer. It may not be a cheap trip, however it
is so amazing and experience that you will not regret the time and expense in
going.




Read more

Tour

Exodus Company Reviews

Antarctic Circle Quest

0.0

October 2018

An awe-inspiring experience which exceeded all our expectations. The scenery
is truly stunning, as were the encounters with wildlife. Life aboard the
Academik Ioffe was very comfortable, the food was good and experts were on
hand to help us with all aspects of the trip. After the first spectacular day
of expeditions, we wondered how the rest of the trip could even begin to
match the early promise, but each day brought new experiences and
excitements.
It is difficult to pick out a single experience. Cruising in zodiacs amongst
icebergs and below glacial cliffs, watching penguins porpoising in the sea or
making their way up and down snow slopes or across rocky terrain to the
rookeries, observing penguin behaviour in those rookeries, experiencing
humpback whales surfacing next to our zodiacs,
whale/bird/seal/penguin/dolphin-spotting from the deck of the ship,
descending directly onto fast ice from the ship after an impressive parallel
parking manoeuvre, watching the sun setting (just) across the ice-filled
bays......


David McGonigal was an excellent leader. He was very experienced,
knowledgeable, enthusiastic and affable, and amended the programme to make
sure that we got the very best experience each day depending on the ice and
weather conditions. In addition there were several other experts on board,
all of whom shared their knowledge of the environment, fauna and history
generously and enthusiastically.


We had good weather most of the time, with temperatures around freezing, but
it can get very cold on the outer decks of the ship, especially if you can't
drag yourself away from viewing the wildlife and spectacular scenery, and
when sitting still on the zodiac excursions for two or three hours at a time.
We took heat pads for hands and feet, but didn't need to use them.
Sunglasses/goggles and sunscreen are essential. We were provided with good
quality binoculars and outer weatherproof garments and boots. Closed toe
shoes must be worn in all public areas of the boat; a pair of clogs or
similar would have been useful.


It was an expensive trip, but was a fantastic experience,




Read more

Tour

Exodus Company Reviews

Tours
272 Trips
615 Trips
Average Trip Price Per Day
$ 349
$ 338
Operator Type
Mixed Land & Cruise
Group Tour Operator
Size
Global Operator
Global Operator
Trip Styles

Group Tours
River Cruises
Independent / Self-Guided Packages

Group Tours
Small Ship & Expedition Cruises
Independent / Self-Guided Packages

Service Level
Standard
Standard
Regions

North America
Central America & Caribbean
South America
Rivers & Seas
Australia & Pacific
Asia
Africa
Middle East & North Africa
Europe

North America
Central America & Caribbean
South America
Asia
Africa
Middle East & North Africa
Europe

Known For

50+
Solo & Singles Travel

50+
Solo & Singles Travel
Cycling
Adventure
Sailing

Headquarters
Littleton, Colorado United States
London, United Kingdom; United States
Year Established
1928
1974
Solo Friendly
N/A
N/A
Tour Languages
English
English
Top Trips
Similar Companies
Countries
About Exodus Travels
With over 47 years of experience with small group adventure travel, Exodus specializes in active cultural, walking & trekking, cycling and responsible wildlife tours. They offer more than 600 itineraries across more than 100 countries.
Adventure can take the form of serious and active adventures -- which may involve adrenaline-producing, off-the-beaten-path roughing-it trips to the most remote areas of the world -- or food and wine, premium (five-star), family, or cultural adventures to iconic destinations, which involve more comforts and amenities.
What Makes Exodus Stand Out?
Booking flexibility

Award Winning

Tailor made adventures

Expert guides with extensive past experience
Exodus understands that new difficulty that comes with traveling during the coronavirus. They are dedicated to offering flexible services so travelers can book with confidence. Travelers can feel safe when planning their next trip with Exodus's promised refund guarantee, Covid-19 refund commitment and 21-day no fee flexibility.
The refund guarantee means that travelers will be refunded if they have to cancel for any reason. This also includes cancellations due to the coronavirus. Travelers can also transfer their trip for free up to 21 days before departure.
Creating great and adventurous trips is the top priority for Exodus. They offer many pre-planned tours, but they also work with travelers to add or change existing itineraries or even create one from scratch. This allows travelers to create the perfect trip that fits their travel style, schedule and budget.
Exodus is also dedicated to responsible travel in all of their tours. They strive to improve life for the planet, places and people they visit. Instead of meeting the base guidelines for eco-friendly travel, Exodus seeks more ways to leave a positive impact with their trips. This includes economic empowerment for local communities, reducing waste wherever possible and making lower carbon choices for their adventures.
Each trip is led by a knowledgeable guide who has extensive past experience which adds benefits to any trip. Before working with Exodus, many guides were professional archaeologists, wildlife guides, overland drivers, mountain leaders, diving and ski specialists as well as mountain bike gurus.
Who Will Enjoy Traveling with Exodus?
All ages

Active travelers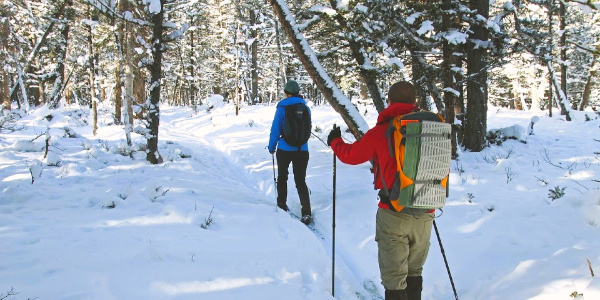 Exodus travelers are a diverse bunch, and average between 35-65 years of age. However, any age traveler is welcome. Exodus creates great packages and tours for families as well as fully customized trips created from scratch.
The Exodus traveler is very active, loves being adventurous, and will be less invested in luxury accommodations or a lot of museum time. You are game for anything, love the travel experience of getting to know a new destination through outdoor adventure, and learning about the culture from local guides and experts.
These trips are great for those who already have a base level of physical fitness, and enjoy meeting new physical challenges. Exodus provides physical fitness guides to show how much training you should expect to do prior to departure.
Top Destinations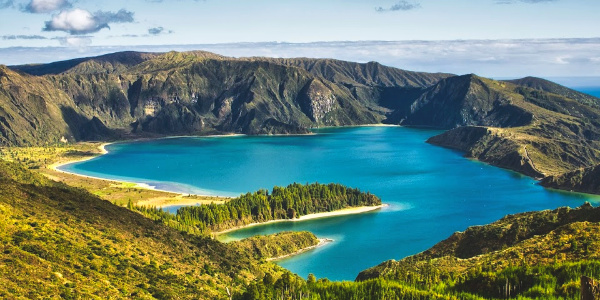 Exodus leads 600 + trips spanning all seven continents. From African safaris, to walking and wine in Italy and France to the sun-drenched Croatian coast, to trekking Patagonia, wildlife cruises in the Galapagos and cycling in Vietnam, Exodus has built out their global presence and has active adventures in nearly any destination a traveler could desire.
Exodus Travel Style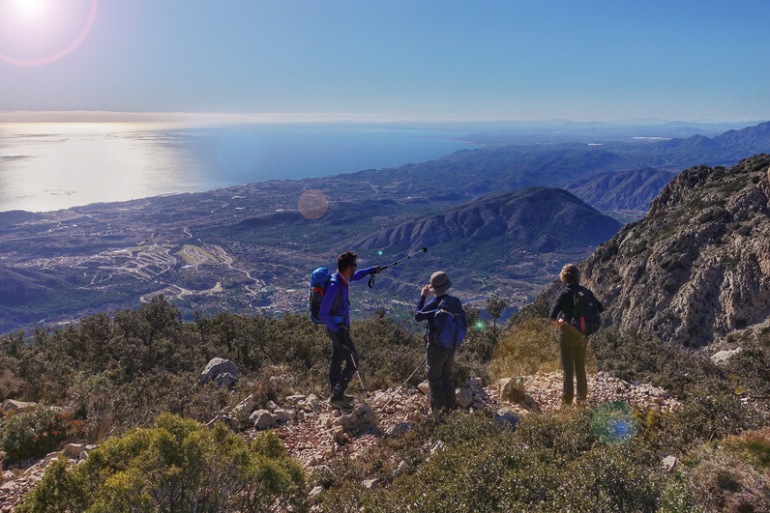 Exodus tours are designed for the active and adventurous traveler. This means that most tours include activities such as walking, cycling and safaris. However, for travelers who enjoy cultural and culinary, there are tours and activities for you as well. Exodus offers cultural trips based around food, festivals or family to name a few.
These active adventures vary by way of difficulty from level 1-10, attracting casual cyclists and hikers as well as enthusiasts looking to really push their physical limits.
Travelers can choose from guided groups, private groups, self guided tours or solo traveling. Within each travel style, Exodus offers all the same activities from cycling to wildlife and provides the top itineraries for that specific style to help travelers find what's best for them.
Most accommodations are charming and locally run with 2-3 star ratings. There are some premium departures available as well as unique accommodation experiences whenever possible. Exodus travelers don't mind the lower level of luxury as the experience and destination is the highest priority.
Why Choose a Tour With Exodus?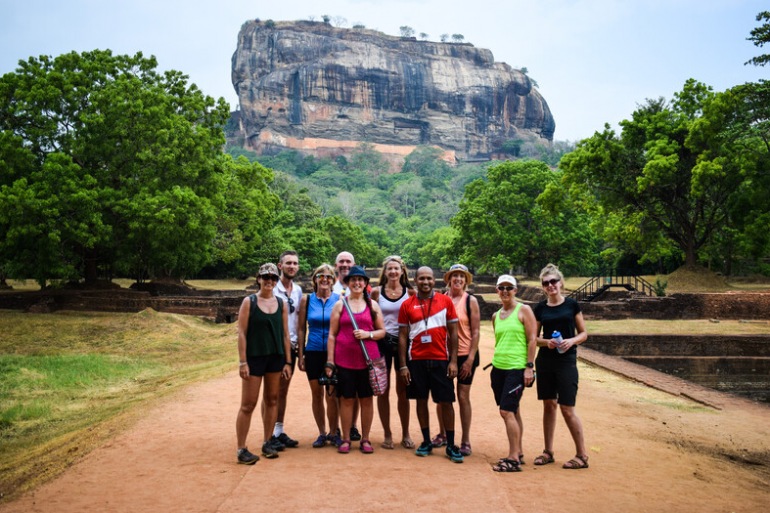 If you love experiencing a new destination whether that's through the culture, unique wildlife or beautiful outdoors through active and adventurous activities, then Exodus is perfect for you. You love that sense of discovery, of challenging yourself and want to travel responsibly.
Exodus offers great tours already fully packaged, but for the traveler that likes more control over their perfect trip, they offer customizable trips. Travelers get to choose not only the destination but each activity they will partake in to perfectly match their travel style and budget.