Great Value Vacations vs Tucan Travel (Operations Suspended) - Tour Companies Compared
Compare details and see what other travelers are saying.
| | | |
| --- | --- | --- |
| Tour Company | | |
Rating Breakdown
Recent Reviews

The customer service was excellent

0.0

August 2019

When I booked with Great Value I was nervous because it seemed too good to be true. Nope, just a really great deal. I was able to take my dream trip to Ireland and Scotland and it was within my budget. Everything was covered, my lodging, flights, and rental car. There was no hidden fees, or fine print that would nickel and dime me later on, as "good deals" usually have. I also had to change the date of my trip and the customer service was excellent and this change was simple. Thank you Great Value, I'll be using you every time I travel from now on

Read more

Tour

Great Value Vacations Company Reviews

Everything on the trip was excellent.

0.0

August 2019

Everything on the trip was excellent. The only concern with any services from GVV was initial communications ahead of the trip regarding when and how we'd receive all our travel vouchers, as some were available online, and some were to be picked up in country upon arrival. It took no less than 5 phone calls to learn some vouchers would be picked up in country. The trip was outstanding, exhausting, but gloriously beautiful. It was exhausting from the perspective of moving around the country and only a few places were 2 nights. But, we knew that going in, and we wanted to see ALL of Switzerland and this certainly checked those boxes. We saw majestic mountains, we saw countless waterfalls and glaciers. The trains in Switzerland were all clean and we felt safe. The hotels were good with delicious breakfasts each morning. Overall, I would recommend GVV to a friend or family member and I would personally book another vacation with GVV.

Read more

Tour

Great Value Vacations Company Reviews

Our trip was amazing!

0.0

August 2019

This was my first time planning a trip out of the country. I read previous reviews who had a good experience with Great Value Vacation. Our trip was amazing! The booking and reservations were easy to use with the vouchers provided. The staff was helpful. The only downside was I upgraded to have an automatic vehicle and they gave me a stick shift. It took a while to get sorted out but other than that I loved my trip! I will definitely use great value vacations again when I book my next trip. I opted for the additional wine tasting package and I did not regret it! I recommend adding those additional tours to get a more complete experience.

Read more

Tour

Great Value Vacations Company Reviews

Clamping or what

0.0

April 2019

Clamping or what, couldn't fault the accommodation, highly recommend small group tours and the tour director always on hand.

Tour

Tucan Travel Company Reviews

A great trip covering a lot of ground

0.0

April 2019

A great trip which covers a lot of ground allowing you to see a lot of the country. There were plenty of optional activities to choose from, which allowed people to tailor their holidays, with their budget and their interests. We had a great tour leader who went out of her way to help make and change arrangements for anyone in the group as they needed. The only let down for me was that a couple travelling legs of the tour were by public bus, rather than a private bus for the group, in particular the last leg of 5hrs (or more) back to San Jose.

Read more

Tour

Tucan Travel Company Reviews

We have travelled with Tucan twice now

0.0

April 2019

We have travelled with Tucan twice now. They are well organised and have great itineraries. The guides are very knowledgeable and easy to get along with which makes for a wonderful experience

Tour

Tucan Travel Company Reviews

Tours
909 Trips
0 Trip
Average Trip Price Per Day
$ 294
$ 0
Operator Type
Group Tour Operator
Group Tour Operator
Size
Global Operator
Global Operator
Trip Styles

Group Tours
River Cruises
Independent / Self-Guided Packages

Group Tours
Small Ship & Expedition Cruises
Custom Itineraries

Service Level
Budget
Budget
Regions

South America
Africa
Europe

Central America & Caribbean
South America
Asia
Africa
Europe
Antarctica & the Arctic

Known For

18 - 35
Solo & Singles Travel
Adventure
Budget

Headquarters
Rockville Centre, New York, United States
Acton, London, United Kingdom
Year Established
2011
1987
Solo Friendly
N/A
Good for singles, No single supplement
Tour Languages
English
English
Top Trips
Similar Companies
Countries
About Great Value Vacations
Great Value Vacations provides pre-packaged, competitively priced vacation itineraries suitable to all traveler types. They are owned by DH Enterprise and Associates, Inc.
What Makes Great Value Vacations Stand Out?
Professionally planned itineraries

Flight & car rental available
Local insights
Budget minded
Unlike traditional guided tours, Great Value Vacations provides professionally planned packages for independent travelers booking a vacation. Everything from flights to car rental is available through the Great Value Vacations booking process.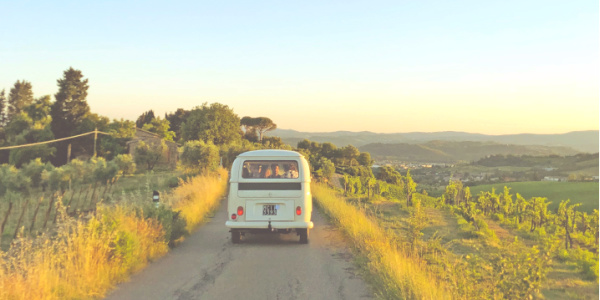 Itineraries are designed by locals, so you can get a true sense of local authentic living while on your vacation.
Their packages are competitively priced, and designed by an extensive network of travel experts. You can choose from among several types of trip and their reviews speak for themselves in customer satisfaction.
Accommodations and activities are hand selected by their local experts or the "feet on the street" as they call it. They choose only the highest quality places to send you and your travel companions.
Who Will Enjoy Traveling with Great Value Vacations?
Independent planners

Budget travelers

All ages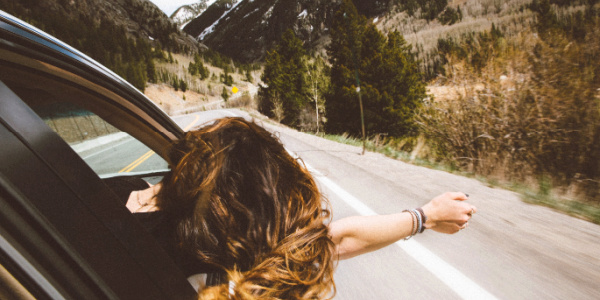 Travelers who want a fully vetted itinerary and the peace of mind that comes with having all components taken care of will love the experience of a Great Value Vacations package. Because of the great variety they have available, families, older travelers, and young professionals can all find something suitable on Great Value Vacations.
It's important to note that these trips are not a traditional group tour or private tour, with a guide. If you are looking for a different kind of packaged pre-set itinerary with a fellow group of travelers, we recommend checking out a few different group tour companies first.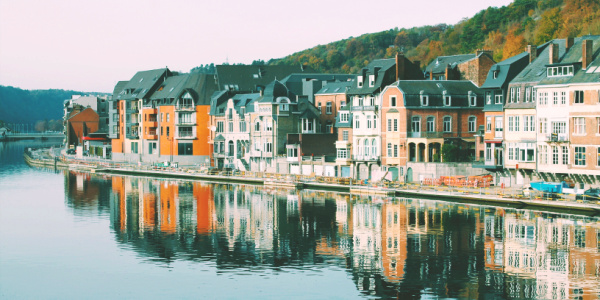 These packages are great for independent minded travelers who still like the idea of a professionally planned itinerary, with unique experiences and activities, but plenty of free time. Great Value Vacations is also great for having all services in one place - including visa information, flight booking, hotel booking, and car rental.
Great Value Vacations is also a great options for budget travelers. They partner with various deals sites like Groupon to provide ongoing deals and specials (although the voucher system might be a bit complicated).
Top Destinations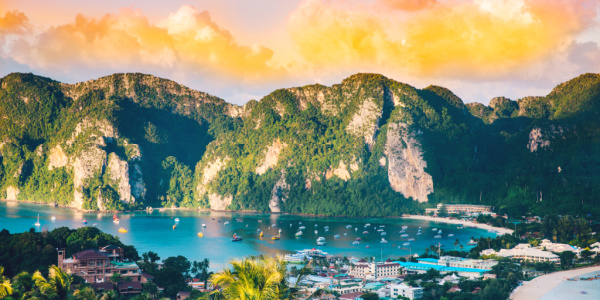 Great Value Vacations operates tours in Africa, Asia, Europe, and The Caribbean. Travel styles include everything from all inclusive resort experiences, to quaint Bed & Breakfasts, to fully escorted tours, to rail journeys.
Great Value Vacations Ireland trips are quite popular, particularly now as Ireland has remained open to travelers during the Coronavirus pandemic. You can find several different affordable independent and self drive Ireland packages through Great Value Vacations.
Similarly, many American travelers are considering domestic travel for the next vacation. Great Value Vacations United States trips are a great choice for keeping the budget low and finding fun unique ways to explore your own backyard.
Great Value Vacations Travel Style
Adventurous
Local culture
Active
Flexible
Driving
The Great Value Vacations travel style is about convenience coupled with confidence - for an unforgettable adventure. Most of their packages involve driving, and their rental car availability is comprehensive as well as a big part of the value when using a Great Value Vacations package.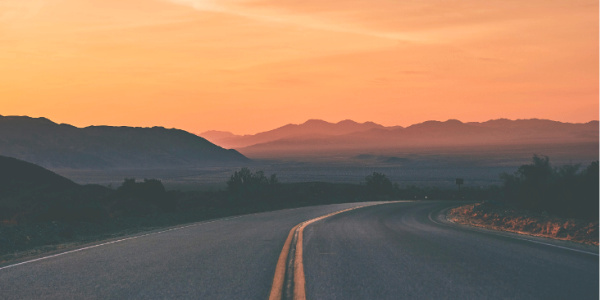 Itineraries include detailed directions, all your hotel information, and other important documents are available within 30 days of your booking. You are required to print all necessary documents provided to you via their Traveler Portal.
Most packages include a few guided day tours and several activities ranging from cultural to active.
There are several vacation types and themes to choose from that are available through Great Value Vacations. These include everything from Luxury to Self Drive Vacations (which is one of their most popular).
Why Choose a Tour with Great Value Vacations?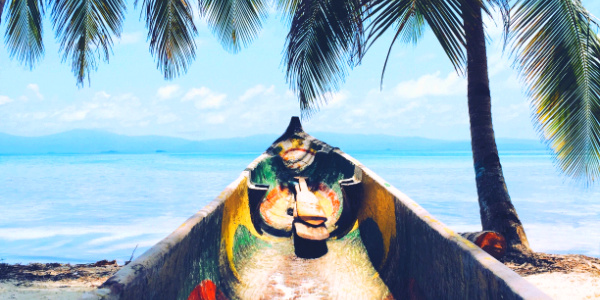 For the ease of booking a package all in one place, Great Value Vacations is a top choice. Their packages have the propensity to be a bit standard, however given that they are created by local experts - all itineraries bring a little something special to the itinerary. You'll definitely see the important sites, as well as get some locally immersive hidden gems.
They bring all facets of planning travel into one place, at a competitive price, taking care of all the factors that can make planning travel stressful. They have an easy to use online booking system, eliminating the need for you to take any extra steps.
It's important to note that some travelers may find the Great Value Vacations booking model a bit convaluted. They are very much geared toward budget travelers which means you can may see them listed on sites like Groupon or other deals aggregators.
Great Value Vacations Covid-19 Travel Update
In response to the uncertainty surrounding Covid-19, Great Value Vacations is currently postponing all bookings, based on the travel date, current news, and country travel policies.
This precaution is in place at least until November 2020 and will likely be extended beyond that. At this time any current bookings with Great Value Vacations remain non-refundable.
About Tucan Travel (Operations Suspended)
Founded in 1987, Tucan Travel specializes in adventurous, immersive travel experiences.
What Makes Tucan Travel Stand Out?
They are all about going beyond the resort style of travel for adventure trips that let you experience another side of the country you're visiting. They offer no pretense either, clearly stating that their style of adventure travel is not for those seeking a chill beach vacation.
The four main travel styles you can choose from include Adventure Tours, Overland Tours, Budget Expeditions (specifically geared toward 18-35 year olds), and Add Ons, short side trips. Tour leaders are known as "Adventure Specialists" and will be alongside everyone in your group, encouraging you to to try the fried scorpions.
Who Will Enjoy Traveling with Tucan Travel?
Travelers who gravitate to Tucan will be budget minded and looking for fun, new experiences - and maybe a classic site or two thrown in for good measure. Unlike some of the companies Tucan is commonly compared with, they do not have an age cap, though travelers do tend to be on the younger end.
Think young professionals less interested in an ongoing party, but still not quite at the "cultural attractions and museums" stage. Tucan fits comfortably in the middle, offering inexpensive tours with interesting itineraries. For those younger travelers seeking a youthful group, Tucan does have group trips specifically for 18-30 year olds.
Most Tucan trips are active, engaging, and exciting, with many local touches. Travelers with Tucan enjoy taking risks and experiencing a destination from the inside out. The price of Tucan tours is designed to be very affordable, however the tours aren't all inclusive. You'll be on your own for some meals, and there is a lot of free time available. Also keep in mind Tucan encourages travelers who want, to go off on their own and rejoin the tour later on.
Solo travelers are very welcome, and encouraged! Tucan tours are a great way to make new friends, and most tours don't require a single supplement if you are willing to share with a same-sex roommate.
Tucan Travel Style
Tucan tours are separated into 3 broad buckets: Worldwide Adventures, Adventures for 20s to 30s, and Tailor Made Travel.
Worldwide Adventures with Tucan are tours intended for a wide audience - the age range is from 18-65. Groups are very small, between 4-19 people. Accommodations are in comfortable, locally owned hotels or guest houses. Like all Tucan tours they are budget conscious.
Adventures for 20s to 30s are perfect for young adults between 18-39 years old after an adventure. These tours can be super high energy and are typically low cost. Accommodations range from camp sights to 2-3 star budget hotels and hostels. Transportation will include local public transport systems such as public buses and trains or overland vehicles.
A note on Overland Travel: Overland tours are a very specific kind of travel, so make sure you know what you're getting into! These journeys are self sustaining bus rides. Travelers all pitch in at various times to help with cooking, cleaning, and camp setup or breakdown tasks. Prepare for a rustic, outdoorsy venture. It's a unique way to travel, but certainly not for everybody!
Tailor Made Travel is great for those travelers seeking a more customized experience than a pre-set itinerary can provide. Tucan travel experts will design a trip to your specifications and provide a quote. Suggested for families, couples, and small friend groups.
Why Choose a Tour with Tucan Travel?
Tucan lays on the adventure travel idea pretty think throughout their tour styles. Adventure travel means many things, and Tucan takes a wide view. If you have an adventurous spirit, are one of the first to try the strange street food, volunteer to have the tarantula crawl on you, and love meeting locals these tours will be for you.
You'll meet young, like-minded travelers, and those that are young at heart. Guides are enthusiastic and experienced, ready for anything and ready to make sure your trip fulfills all your expectations. They emphasise the community aspect of group travel and encourage solo travelers to join their groups (and don't require a single supplement).
Independent travelers who are feeling really unsure about a group tour may find exactly what they're looking for in a Tucan tour. Tucan actively encourages travelers who join their group tours to go off and explore. You can even choose to spend longer on your own and rejoin the Tucan group at the next destination!