GeoEx vs Insight Vacations - Tour Companies Compared
Compare details and see what other travelers are saying.
| | | |
| --- | --- | --- |
| Tour Company | | |
Rating Breakdown
Recent Reviews
Tours
12 Trips
848 Trips
Average Trip Price Per Day
$ 0
$ 361
Operator Type
Mixed Land & Cruise
Mixed Land & Cruise
Size
Global Operator
Global Operator
Trip Styles

Group Tours
Private Guided Trips
Custom Itineraries

Group Tours
River Cruises

Service Level
Luxury
Luxury
Regions

North America
Central America & Caribbean
South America
Rivers & Seas
Australia & Pacific
Asia
Africa
Antarctica & the Arctic

North America
South America
Australia & Pacific
Asia
Middle East & North Africa
Europe

Known For

50+
18 - 35
Safari
Trekking & Camping
Luxury

Headquarters
San Francisco, California, United States of America
London, United Kingdom
Year Established
1982
1978
Solo Friendly
N/A
N/A
Tour Languages
N/A
English
Top Trips
Similar Companies
Countries
About GeoEx
Founded in 1982, GeoEx has 35 years of providing excellent travel experiences around the world with a strong focus in Asia and Africa.
What Makes GeoEx Stand Out?
Many trip themes, from women only to festivals to trekking

Active luxury

Personalized assistance

Hand crafted travel
GeoEx specializes in travel to exotic and remote locals. Their guides and travel planners are all regional experts, so you know your trip is being designed by someone who is truly passionate and knowledgeable in the destination.
Group sizes with GeoEx rarely number more than 16 and include walking trips, overland tours, and expeditionary sea voyages as well as treks.
Not all GeoEx trips are physically rigorous; you can follow the ancient Silk Road via luxury train from Moscow to Beijing, or choose a culturally oriented tour. They also offer special family trips. No trips are cancelled due to low enrollment, a nice feature.
Who Will Enjoy Traveling with GeoEx?
Affluent travelers

Families

Couples
With GeoEx you can either choose something completely customized from scratch or a small group tour designed with the same level of engenuity and attention to detail - just a few less personal addendums available.
GeoEx trips tend to be at the high end of the budget spectrum, with more luxury components, though that's not always the case. What you are paying for is personalized service, expert guides, and the ability to create a fully customized tour. Due to this, their customer tends to be older, more affluent, though still with a lust for adventure.
Travelers who are culturally curious and interested in stretching their comfort zone will love the GeoEx approach to travel. They state that they "don't travel as escapists" and their itineraries, destinations, and activities reflect this mentality.
Top Destinations
GeoEx travels all around the world to all 7 continents. They are particularly well known for Africa, Asia, and Latin America.
Initially focused on Tibet and western China -- it was the first American company to win rights from the Chinese government to visit previously off-limits areas there -- GeoEx trips now go to all seven continents.
They have maintained a strong presence in central Asia, however, where you can travel in small groups to exotic locations like Kyrgyzstan, Uzbekistan, Bhutan, Ladakh, and Mongolia, along with taking various treks to Mt. Everest. Around the world, you can now visit far-flung locations like Ethiopia, Togo, Patagonia, Papua New Guinea and both polar regions with GeoEx.
Their weakest destination in terms of breadth is Europe where currently they operate tours to Iceland, Norway, and Scotland.
GeoEx Travel Style
Unusual, unique, and culturally enriching are the pillars of GeoEx itineraries. They focus on ensuring that your travel experience is full of special touches - specially added by experienced guides and travel planners who are experts in the region.
With their custom itineraries, GeoEx is all about crafting trips ideally suited to the traveler. There is no "one size fits all" here.
Why Choose a Tour With GeoEx?
Regional expertise

Luxury touches
Just over half of GeoEx business is now devoted to developing customized individual tours, allowing you to go exactly where and when you want to.
When visiting remote locations that aren't easy to get to or make arrangements for on your own, you'll welcome the experience, expertise and service that GeoEx provides.
About Insight Vacations
Located in London, and part of the sweeping family-owned Travel Corporation, Insight Vacations provides signature itineraries according to 7 specific trip styles.
What Makes Insight Vacations Stand Out?
Insight does not skimp -- hotels tend to be centrally located, if more expensive, so that guests can experience a destination at night and have more free time at their disposal.
"Signature" experiences dot every itinerary: these may be interesting historic hotels, special activities (such as a private opera or orchestra performance),or authentic local restaurants. Most everything is included in the base rates.
You can choose from numerous different trip styles with Insight Vacations:
Discovery Journeys: Recommended for first time visits, these are classic tours designed to introduce travelers to the country or region. Most top tourist sites will be included in these itineraries. These are often multi-country and city trips.
Regional Journeys: Forget the country hopping fast paced tour style - these trips are for exploring one region at a slower pace. Great for travelers who want to experience all sides of one destination and are not concerned with country counting.
Country Roads: If you're feeling "been there done that" about most destinations but don't quite know how to explore beyond the tourist track without missing anything, this is the style for you. Discover the local side of the destination with insights from the experts. Recommended for well traveled people visiting for a second or third time.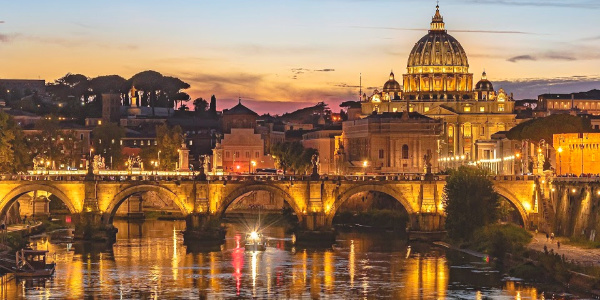 Easy Pace: For the independent traveler unsure if a guided tour is the best fit, Insight offers "Easy Pace" tours. These provide ample free time to explore on your own and plenty of flexibility to the itinerary. You'll spend 3+ days in each stop which is a great way to slow down and enjoy the journey.
Special Interest: Have a particular hobby or interest you'd like to dive deeper into? Insight's Special Interest tours could be a great fit. Think a tour of Europe centered around flower shows or a trip to discover Europe's artistic legacy.
Who Will Enjoy Traveling with Insight Vacations?
Affluent travelers

50+

Social travelers

Foodies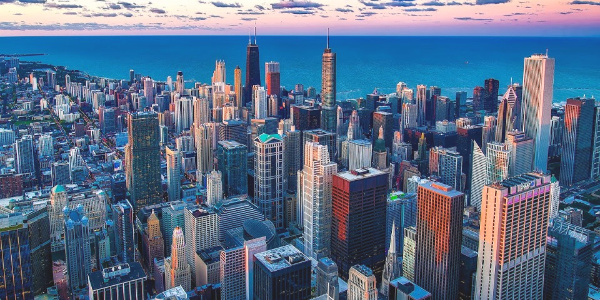 Insight's typical customers are upscale English-speaking baby boomers in their 50s and 60s.
The kind of traveler who appreciates the finer things, loves the idea of a day out in the fresh air followed by a private dining experience with high caliber food and wine, will love the exceptional service that comes with an Insight Vacations tour.
If you enjoy meeting new people in a small group setting, the group travel experience with Insight is all about creating the intimacy and opportunity to meet new friends and make lasting connections. And they provide a few different ways to make this possible, from groups of around 32 people, to special interest trips.
However if you prefer the idea of traveling in a private setting, Insight will customize the travel experience to what you and your friend group or family group want to see.
Foodies will definitely enjoy traveling with Insight Vacations as well! They make food and dining a focal point of interest on their itineraries, in a way that really stands out.
Top Destinations
Insight Vacations offers premium motor coach tours throughout Europe, the UK, and North America. In recent years, they've added more Asian and North African destinations.
Insight Vacations Travel Style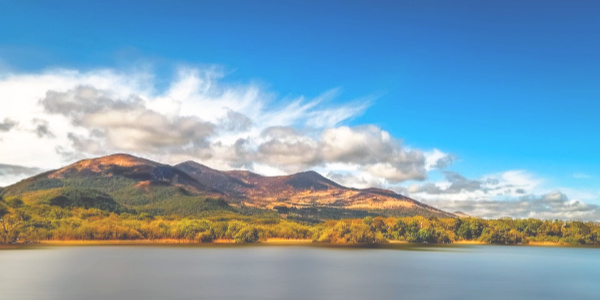 Insight seeks to fill a "premium" niche that falls above first class and a notch below luxury. Customer comfort on the road is a priority. If visions of cramped bus tours come to mind, note that Insight coaches have been stripped down to 40 seats, compared to 49 to 53 for normal tour buses. This allows for double the leg room, and a truly upscale coach travel experience.
Meanwhile, tour directors and local guides keep passengers entertained by delivering "insights" (in English) into local culture, history and politics.
They also take your dining experience into account. Insight offers several different ways to make food a highlight during your trip. These include fine dining options at innovative local restaurants, unique farm to table meals, cooking demonstrations, and even learning to make local dishes yourself.
Similar attention is paid to selecting the hotels and accommodations you will enjoy throughout your Insight Vacations tour. Lodgings are chosen for their central locations as well as significance to and representation of the destination.
Why Choose a Tour with Insight Vacations?
Comfortable and upscale

Local insights

Group size 35-40

Numerous travel themes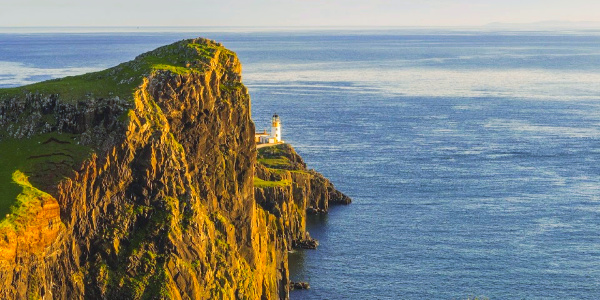 The Insight Vacations tagline is "the art of traveling in style". They take this idea seriously both pre trip and while you're on the ground.
If you're looking for luxury beyond the silk sheet stereotype, consider Insight Vacations. Everything is planned out to the letter, groups are small, and you experience personalized service and passionate travel guides every step of the way.