Insight Vacations vs Myths and Mountains - Tour Companies Compared
Compare details and see what other travelers are saying.
| | | |
| --- | --- | --- |
| Tour Company | | |
Rating Breakdown
Recent Reviews

Everyone I dealt with at Myths & Mountains put my mind at ease and was extremely helpful

0.0

May 2019

Everyone I dealt with at Myths & Mountains put my mind at ease and was extremely helpful from start to finish. I had never used a tour operator before, and was concerned that I would get a cookie-cutter experience. The opposite was true. Everything was personalized so well that I felt like I was getting a totally unique travel experience. In Bhutan, our guide and our driver were wonderful and made us feel immediately like part of their families. They were warm, open, engaging and would have given us the shirts off their backs. We now feel as if we have friends for life, and we will forever look back warmly upon our time in Bhutan. In fact, we can't wait to go back, and when we do we will absolutely go with Myths and Mountains to set it up.

Read more

We have many great memories

0.0

May 2019

We have many great memories from our trip to Bhutan. Toni designed an ideal itinerary for us. Toni and Jen were exceptionally responsive - every email was responded to right away. Taking the helicopter to Mt. Everest (which we added on while on the trip) was also a life changing experience. Very memorable. Very special. Hiking to the Tiger's Nest Monastery was a once in a life experience."

Read more

Everything was planned as I thought it would be

0.0

May 2019

Everything was planned as I thought it would be - first class and top of the line. The hotel employees were great. Kumar, my guide in the mountains, and Kanchan, my guide in Kathmandu, knew the areas they took me to thoroughly. It was a great trip and I am glad I booked it through Myths and Mountains.

Read more

Tours
848 Trips
65 Trips
Average Trip Price Per Day
$ 361
$ 0
Operator Type
Mixed Land & Cruise
Group Tour Operator
Size
Global Operator
Regional Expert
Trip Styles

Group Tours
River Cruises

Group Tours
Private Guided Trips
Custom Itineraries

Service Level
Luxury
Luxury
Regions

North America
South America
Australia & Pacific
Asia
Middle East & North Africa
Europe

Known For

50+
18 - 35
Eco Travel
Adventure
Luxury

Headquarters
London, United Kingdom
Incline Village, Nevada, USA
Year Established
1978
1988
Solo Friendly
N/A
N/A
Tour Languages
English
English
Top Trips
Similar Companies
Countries
About Insight Vacations
Located in London, and part of the sweeping family-owned Travel Corporation, Insight Vacations provides signature itineraries according to 7 specific trip styles.
What Makes Insight Vacations Stand Out?
Insight does not skimp -- hotels tend to be centrally located, if more expensive, so that guests can experience a destination at night and have more free time at their disposal.
"Signature" experiences dot every itinerary: these may be interesting historic hotels, special activities (such as a private opera or orchestra performance),or authentic local restaurants. Most everything is included in the base rates.
You can choose from numerous different trip styles with Insight Vacations:
Discovery Journeys: Recommended for first time visits, these are classic tours designed to introduce travelers to the country or region. Most top tourist sites will be included in these itineraries. These are often multi-country and city trips.
Regional Journeys: Forget the country hopping fast paced tour style - these trips are for exploring one region at a slower pace. Great for travelers who want to experience all sides of one destination and are not concerned with country counting.
Country Roads: If you're feeling "been there done that" about most destinations but don't quite know how to explore beyond the tourist track without missing anything, this is the style for you. Discover the local side of the destination with insights from the experts. Recommended for well traveled people visiting for a second or third time.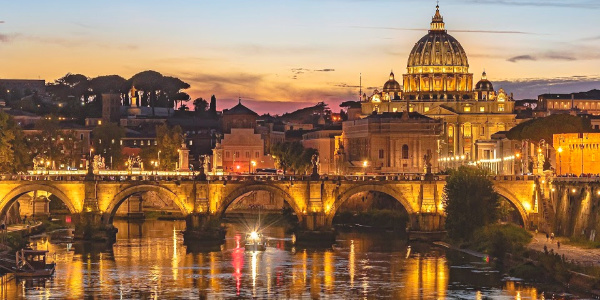 Easy Pace: For the independent traveler unsure if a guided tour is the best fit, Insight offers "Easy Pace" tours. These provide ample free time to explore on your own and plenty of flexibility to the itinerary. You'll spend 3+ days in each stop which is a great way to slow down and enjoy the journey.
Special Interest: Have a particular hobby or interest you'd like to dive deeper into? Insight's Special Interest tours could be a great fit. Think a tour of Europe centered around flower shows or a trip to discover Europe's artistic legacy.
Who Will Enjoy Traveling with Insight Vacations?
Affluent travelers

50+

Social travelers

Foodies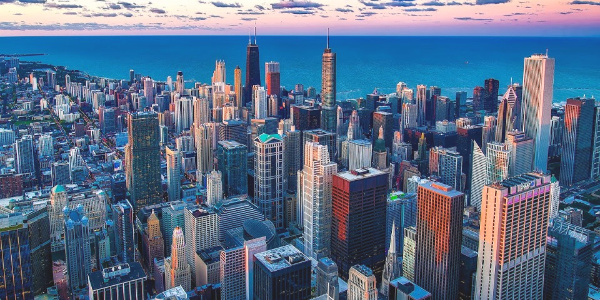 Insight's typical customers are upscale English-speaking baby boomers in their 50s and 60s.
The kind of traveler who appreciates the finer things, loves the idea of a day out in the fresh air followed by a private dining experience with high caliber food and wine, will love the exceptional service that comes with an Insight Vacations tour.
If you enjoy meeting new people in a small group setting, the group travel experience with Insight is all about creating the intimacy and opportunity to meet new friends and make lasting connections. And they provide a few different ways to make this possible, from groups of around 32 people, to special interest trips.
However if you prefer the idea of traveling in a private setting, Insight will customize the travel experience to what you and your friend group or family group want to see.
Foodies will definitely enjoy traveling with Insight Vacations as well! They make food and dining a focal point of interest on their itineraries, in a way that really stands out.
Top Destinations
Insight Vacations offers premium motor coach tours throughout Europe, the UK, and North America. In recent years, they've added more Asian and North African destinations.
Insight Vacations Travel Style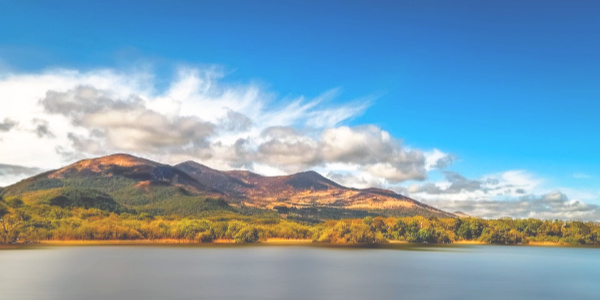 Insight seeks to fill a "premium" niche that falls above first class and a notch below luxury. Customer comfort on the road is a priority. If visions of cramped bus tours come to mind, note that Insight coaches have been stripped down to 40 seats, compared to 49 to 53 for normal tour buses. This allows for double the leg room, and a truly upscale coach travel experience.
Meanwhile, tour directors and local guides keep passengers entertained by delivering "insights" (in English) into local culture, history and politics.
They also take your dining experience into account. Insight offers several different ways to make food a highlight during your trip. These include fine dining options at innovative local restaurants, unique farm to table meals, cooking demonstrations, and even learning to make local dishes yourself.
Similar attention is paid to selecting the hotels and accommodations you will enjoy throughout your Insight Vacations tour. Lodgings are chosen for their central locations as well as significance to and representation of the destination.
Why Choose a Tour with Insight Vacations?
Comfortable and upscale

Local insights

Group size 35-40

Numerous travel themes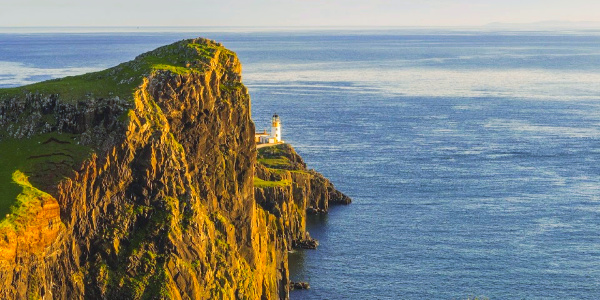 The Insight Vacations tagline is "the art of traveling in style". They take this idea seriously both pre trip and while you're on the ground.
If you're looking for luxury beyond the silk sheet stereotype, consider Insight Vacations. Everything is planned out to the letter, groups are small, and you experience personalized service and passionate travel guides every step of the way.
About Myths and Mountains
Since it was founded in 1988, Myths and Mountains has endeavored – and succeeded – in immersing travelers deeply in the culture of destinations where they conduct both group and custom-designed trips. Each itinerary is focused upon one or more "core concepts" intended to provide unique insights into a destination.
What Makes Myths & Mountains Stand Out?
The concepts around which each trip is planned are not intended to limit participants' experiences. Instead, they provide inspiration to explore a destination more deeply and fully, based upon the unique attributes of the local culture.
For example, depending upon the destination, the "Culture and Crafts" focus might include learning traditional crafts or cooking local delicacies. "Natural Healing" and "Traditional Medicine" may visit a shaman festival or include a visit with indigenous healers in a rainforest. There also are itineraries that explore the "Environment and Natural History" of a destination, and "Religion and Pilgrimage Sites."
Who Will Enjoy Traveling With Myths & Mountains?
Travelers with Myths and Mountains are seeking to delve below the surface of a country and its culture, and meet and interact with its people. These trips are intended to provide an immersive experience, exploring through doing and getting to know individuals.
If your ideal trip challenges your perspective in ways you never saw coming, provides avenues through which to go off the beaten path, and explores well beyond the classic tourist spots then the Myths & Mountains approach could be for you.
These trips are not for those travelers who are looking to stay in 5 star hotels, or pack a lot of activities in each day. Expect modest but comfortable lodgings, you will be active during the day, and spend a good amount of time outside or in rural areas getting to know the locals.
People who travel with Myths and Mountains to Nepal, India, or Bhutan also have an opportunity to learn first-hand about the company-supported READ Global centers there.
Those self-sustaining projects provide education and community development to residents of isolated villages. In the past two decades, the close to 80 READ (Rural Education and Development) centers that have been established continue to improve the lives of people in countless ways.
Top Destinations
Given its goal of introducing travelers to life-changing experiences, it's not surprising that Myths and Mountains steers clear of more tourist-trodden destinations. It offers guided trips to six countries in each of Asia and Southeast Asia. A "Customize Your Trip" link to each planned itinerary described on the website enables those who wish to do so to tailor a tour to their own interests and preferences.
Myths & Mountains Travel Style
The term "off the beaten path" gets thrown around a lot these days, but Myths & Mountains creates itineraries with this in mind, and in a more authentic and true way than most. This is somewhat due to the destinations themselves that they specialize in.
Depending upon the location, Myths and Mountains augments familiar ways of getting around with modes of transportation that are indigenous to a destination. They include trekking through stunning landscapes, exploring caves in a sea canoe and hiking over lava fields to a volcano.
Why Choose a Tour with Myths & Mountains?
The Myths and Mountains approach to immersing travelers in the essence of a destination is a major reason why it attracts a very high percentage of repeat clients. You will return home with not only new understanding about a part of the world but also with memories of very personal experiences that will linger for the rest of their lives.
For Myths and Mountains, the belief that "There is no such thing as one itinerary fits all" is not just a slogan. It's the way the company does business. As a result, travelers benefit in ways well beyond only seeing a destination.
They get to know and understand its history, environment, and especially the people who live there. They come away with an understanding of a new and different society that results from being a participant in its traditions and mores, rather than just an observer.