National Geographic Expeditions vs International Expeditions - Tour Companies Compared
Compare details and see what other travelers are saying.
| | | |
| --- | --- | --- |
| Tour Company | | |
Rating Breakdown
Recent Reviews

perfect trip

0.0

May 2019

Wow I do not miss ng have loved it my while life and I am 70 my perfect trip would be yellowstone

Tour

National Geographic Expeditions Company Reviews

Great sites, poorly managed

0.0

November 2018

I grew up with National Geographic so when I signed up for a NG trip I was quite excited. I spent a lot of time on a crowded bus. Some of the accommodations were two star, peeling paint, smelly rooms, poorly catered. This was an expensive trip all my girl friend and we spent 17,000 dollars for the two of us. Some of the guides were actually wrong about what they were saying about the history of Sicily, and you did not have to be an expert to realize this. There were a number of representations that tour operators made that turned out to be less than accurate. The tour group one night was having dinner in Sorento, and I asked about the wine they were serving, that is the grape and vintage, the only explanation I got was "its red". In another circumstance, the tour operator lost guests at Pompeii, and then threatened to leave them. It was a mess. I could go on, but I would cross this trip off the list.

Read more

Aamazing experience

0.0

March 2018

We just returned from an amazing experience exploring the Galapagos Islands then following up with another awesome week in Peru -- highlighted by touring the ruins of Machu Picchu. The naturalists, local guides and expedition leaders were outstanding! We'll be talking about this trip for years. This was our first experience with National Geographic Expeditions and loved it so much we've already made reservations for our next trip!

Read more

Tour

National Geographic Expeditions Company Reviews

IE puts on a show on the Amazon

0.0

April 2019

The Amazon does not disappoint

My wife and I just returned from a wet season trip with International Expeditions (IE) to Lima and the Amazon.
It was tremendous:
1. The diversity of wildlife is extreme and up close and personal.
2. The vastness of it all approaches infinity.
3. The staff and guides were top drawer professionals.
The IE mother ship (Zafiro) is in great condition and very comfortable, clean and welcoming. The staff is friendly, helpful, supportive, knowledgeable. The naturalists/guides are the best. Experts in the wildlife and flora and good-natured and personable.
Yes, it is hot and humid, but very bearable. Yes, there are mosquitoes at night, but again very manageable. (We've all experienced much much worse in the US.)
In the wet season (50 feet higher water than in dry season) you don't get to walk as much as you do in dry season because terra firma is so much further into the rain forest than you can reach in a boat. But we did get to visit villages and walk in the rain forest.
We swam. We went out every morning and afternoon in the skiffs to explore smaller rivers and lakes. Sloths, monkeys, iguana, boa, anaconda, caiman, tarantula, piranha, frogs, toads, and more bird types than you can count.
Wow - What a Show!

Read more

Amazon River Cruise

0.0

September 2017

This was our second time coming to Peru but first time with International Expeditions and it was amazing.

Staff and guides are very friendly and accommodating. If you have food allergies and any sort of problem they take the time to ensure you have a great trip and will help you any way that they can. The river cruise itself was very comfortable clean sheets, beds are nice and rooms are pretty spacious overall for a river cruise.

We always had daily activities to participate in or could choose to stay behind. But I wouldn't recommend that as you get to see so much just within the first couple of days that you're in Pacaya-Samiria Reserve!

The wildlife was incredible and included sightings of monkeys, birds, snakes, a sloth, spiders and beautiful frogs that you get to see during the night boat tour. I loved going into a local village and learning about cultural traditions that have been passed on from generation to generation. We even participated in a spiritual ritual that's supposed to cleanse your body; a very interesting experience! I'd recommend bringing and using insect repellent daily especially during summer peak season, it is the Amazon after all. If you love wildlife and are looking for a great authentic but comfortable experience in nature, I highly recommend this trip.

Read more

Outstanding!

0.0

August 2015

Have done three trips with IE (Belize, Machu Picchu and Galapagos, and just returned from Cuba), and ALL were outstanding!

Tour

International Expeditions Company Reviews

Tours
63 Trips
8 Trips
Average Trip Price Per Day
$ 703
$ 602
Operator Type
Mixed Land & Cruise
Group Tour Operator
Size
Global Operator
Global Operator
Trip Styles

Group Tours
Private Guided Trips
Small Ship & Expedition Cruises

Group Tours
Private Guided Trips
Small Ship & Expedition Cruises
River Cruises
Custom Itineraries
Independent / Self-Guided Packages

Service Level
Standard
Standard
Regions

North America
Central America & Caribbean
South America
Rivers & Seas
Australia & Pacific
Asia
Africa
Middle East & North Africa
Europe
Antarctica & the Arctic

North America
Central America & Caribbean
South America
Rivers & Seas
Asia
Africa
Middle East & North Africa

Known For

50+
18 - 35
Safari
Trekking & Camping
Photography
Adventure
Train & Rail

50+
18 - 35
Solo & Singles Travel
Eco Travel
Adventure

Headquarters
Northwest, Washington, D.C, United States
Helena, Alabama, USA
Year Established
1999
1980
Solo Friendly
N/A
N/A
Tour Languages
English
N/A
Top Trips
Similar Companies
Countries
About National Geographic Expeditions
In 1999, National Geographic launched their own tour company component: National Geographic Expeditions. Since then they have expanded to offer trips on all 7 continents in over 60 destinations. Recently they partnered with G Adventures to provide even more variety to their devoted customers.
What Makes National Geographic Expeditions Stand Out?
Multiple modes of travel

Expert guides and photographers

After hours and special access to sites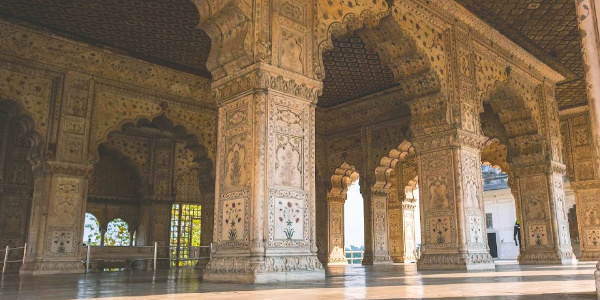 With National Geographic, you can travel by small, expedition-style ships; classic train journeys; land tours; active adventures; photo tours; family-oriented trips; or private, independent expeditions based on your desires and budget.
Wherever you go with National Geographic, which has been in the tour business for 15 years, you can expect doors to open: entry to research sites, archaeological digs, private homes or special events.
Many expeditions are accompanied by a National Geographic expert or expert team who share their knowledge and passion for a region and help make each experience enriching and unforgettable.
Who Will Enjoy Traveling With National Geographic Expeditions?
Photography enthusiasts

All ages

Adventurous minded

Nature lovers

History buffs

Life long learners
National Geographic is one of those special brands that has managed to successfully straddle the line between "your grandfather loves them" and "your eighteen year old sister loves them". They cover a wide range of topics, themes, and travel styles, with the educational aspect always prevalent yet not overbearing.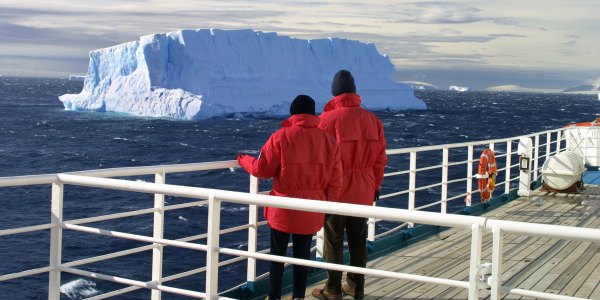 If you love feeling like an explorer and an adventurer when you travel, and love learning about the world from experts in a variety of fields, National Geographic is the perfect place for you. This is a company for those who want to dig deeper, like getting the inside story from multiple perspectives - historical, cultural, political, economic, scientific and more.
National Geographic trips are great for families, and you can choose a private tour or a family friendly group, where hands on activities will widen your children's worldview in innumerable special ways.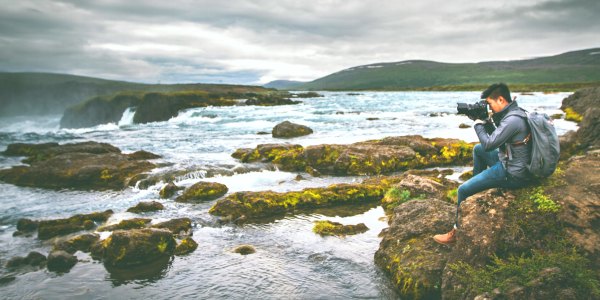 National Geographic trips are also extremely popular with photographers - novice photographers will enjoy their photography-centric tours, while many dedicated hobbyists can be found on their other trip styles as well.
If you're the kind of traveler who sacrifices the space for a pair of shoes in your suitcase for another lens or photography accessory...you'll be right at home on a trip with National Geographic Expeditions.
In the same way that National Geographic magazine has always inspired and furthered conversation and discourse, so too do their trips. The spirit of learning about the world is intertwined in every itinerary, so if you consider yourself a lifelong student, you should definitely consider traveling with National Geographic Expeditions.
Top Destinations
National Geographic Expeditions go all around the world, and cover almost every travel style imaginable. One might think they have a favoring of the more "exotic" locations but an impressive number of United States and European tours are offered as well as farther reaching destinations. National Geographic Expeditions in the Galapagos are especially popular.
Regardless of where you travel, you will be sure to get off the beaten path and discover unique cultural landmarks, meet interesting people, and enjoy a sense of adventure.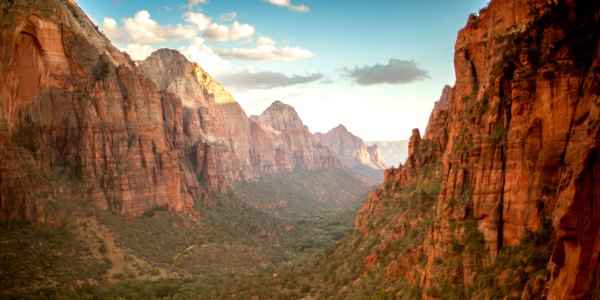 Small-ship expeditions, done in conjunction with Lindblad Expeditions, can take you to Antarctica, the Galapagos and points beyond. Classic train journeys include the Trans-Siberian and trains through India, Spain, and Switzerland. Active adventures might take you hiking in Bhutan or meeting Berbers in Morocco. Land tours could take you to Tanzania, Peru or the Grand Canyon.
National Geographic Expeditions Travel Style
The travel style with National Geographic Expeditions has an aura of old fashioned exploration with a modern twist.
National Geographic Expeditions is a family friendly outfit, offering a wide range of prices and trip styles. Trips vary from mid range budget to higher. Physical level is usually light to moderate.
By virtue of their longstanding presence in the world, National Geographic has a wide reaching global network to lean on for incredibly unique and authentic lodging options, knowledgeable guides, and VIP access to historical and archaeological sites.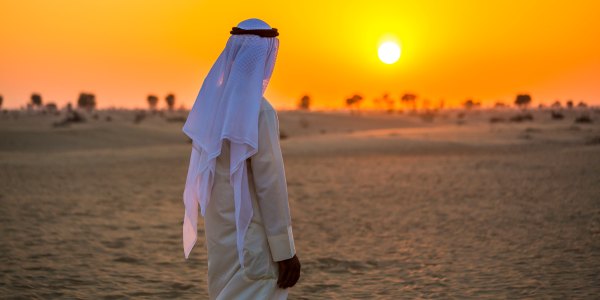 They have several broad travel styles you can choose from:
Land Trips - National Geographic Land Trips are immersive explorations, often covering nature and wilderness points of interest such as national parks. They also dive into ancient cities and cultures, with trips exploring everything from monks in Burmese mountainside temples to the lives of nomadic Mongolian peoples. Most trips are around 11 days and physical level is between light and moderate, with some trips featuring moderately challenging hikes in various altitudes.
River Cruises - a relatively new addition, Nat Geo now offers around 7 river cruises in Europe covering the Danube, Rhine, and Douro. Currently they also have 1 river cruise in Asia, along the Irrawaddy. These trips are typically between 7 - 11 days and feature wine tasting, history tours, and very light physical activity.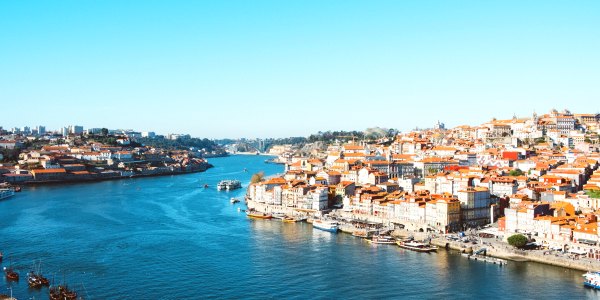 Private Expeditions - If you and your family, significant other, or a few close friends are looking for a more intimate travel experience than a group of strangers, Private Expeditions are a great way to travel. These trips are customizable, and can be crafted to perfectly suit your interests and dates.
Photography Trips - National Geographic has consistently featured award winning travel photography. They run regular contests for those inspired by the thousands of groundbreaking and historic photographs taken by journalists and travel photographers around the world. On National Geographic photography trips you can actually learn tricks of the trade from real-world photographers and improve your skills.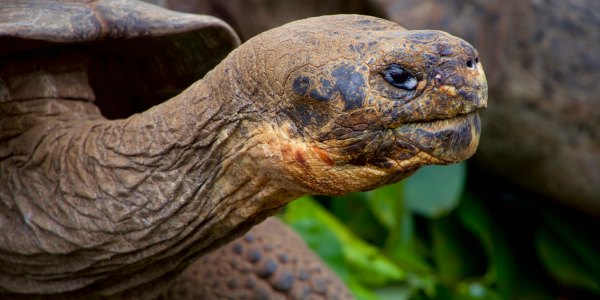 Train Trips - Travel was revolutionized with the implementation of the railroad, allowing people to travel in what was then a rapid pace from destination to destination. Today this ideal has been flipped on its head, and train travel is a leisurely paced excursion allowing time to relax and appreciate the slower meandering through beautiful countrysides. National Geographic train trips cover the classics, such as the Trans-Siberian railway and the Rocky Mountain railroad. Accommodations are comfortable, around a premium level, with options to upgrade.
Active Expeditions - For those who enjoy a bit more of an adrenaline pumping and active travel experience, National Geographic also has trips for you. These trips feature multiple active outings, such as kayaking, hiking, and caving. Expect to explore the outdoors covering unique natural phenomena and gaining insight into how and why the landscape has been shaped the way it has. These trips also feature cultural insights, just to a lesser extent.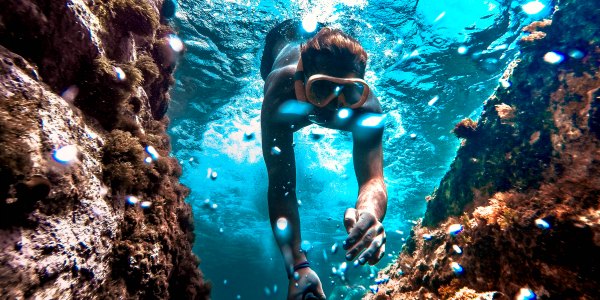 Family Expeditions - National Geographic is the perfect company to travel with when you have curious and adventurous youngsters eager to see the world. They will learn about other cultures, people, food, nature and wildlife from experts with "cool jobs" that might even inspire lifelong interests and perhaps influence a career. These trips are specifically designed to be hands on, allowing everyone to get involved and learn about how things work.
Private Jet Trips - For a luxurious and more lengthy travel experience, nothing beats a Private Jet tour. A dedicated team will be with you, and you'll experience all the best that National Geographic has to offer from local guides to premiere accommodation. These trips are in a very high budget range, but if it's in your wheelhouse - it's a superb way to travel and cover a lot of ground.
Journeys - Part of a partnership with G Adventures, these trips are adventurous and immersive small group excursions imbued with the spirit of National Geographic. The best of two top travel worlds!
Why Choose a Tour With National Geographic Expeditions?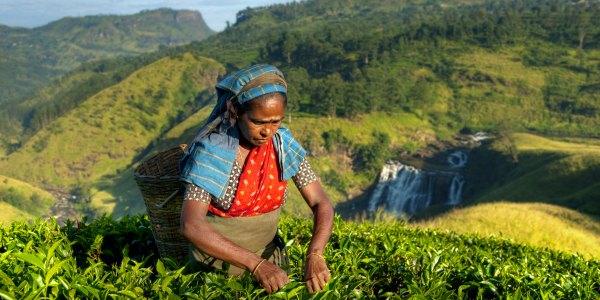 When you travel with National Geographic you are participating in and contributing to a spectacular legacy. Over the years National Geographic has cultivated a reputation for being about cultural exploration, scientific advancement, and broadening perspectives.
Their travel experiences are perfect for anyone wishing to get back to the roots of what adventurous, experiential travel really means and enjoy discovering the world from multiple angles.
Really one of the best parts about traveling on a tour with National Geographic Expeditions is the sheer breadth of knowledge, personal and professional experience their guides bring to the table. They help provide richly detailed context, historical information, and dive into the details of local life, by showing and doing as well as explaining. You the traveler will have the true experience of getting to know a place from the inside out.
If that wasn't enough of a reason, proceeds from your trip price go towards supporting National Geographic's ongoing nonprofit work in conservation, exploration, education, and cultural preservation.
About International Expeditions
N/A