International Expeditions vs ROW Adventures - Tour Companies Compared
Compare details and see what other travelers are saying.
| | | |
| --- | --- | --- |
| Tour Company | | |
Rating Breakdown
Recent Reviews

IE puts on a show on the Amazon

0.0

April 2019

The Amazon does not disappoint

My wife and I just returned from a wet season trip with International Expeditions (IE) to Lima and the Amazon.
It was tremendous:
1. The diversity of wildlife is extreme and up close and personal.
2. The vastness of it all approaches infinity.
3. The staff and guides were top drawer professionals.
The IE mother ship (Zafiro) is in great condition and very comfortable, clean and welcoming. The staff is friendly, helpful, supportive, knowledgeable. The naturalists/guides are the best. Experts in the wildlife and flora and good-natured and personable.
Yes, it is hot and humid, but very bearable. Yes, there are mosquitoes at night, but again very manageable. (We've all experienced much much worse in the US.)
In the wet season (50 feet higher water than in dry season) you don't get to walk as much as you do in dry season because terra firma is so much further into the rain forest than you can reach in a boat. But we did get to visit villages and walk in the rain forest.
We swam. We went out every morning and afternoon in the skiffs to explore smaller rivers and lakes. Sloths, monkeys, iguana, boa, anaconda, caiman, tarantula, piranha, frogs, toads, and more bird types than you can count.
Wow - What a Show!

Read more

Amazon River Cruise

0.0

September 2017

This was our second time coming to Peru but first time with International Expeditions and it was amazing.

Staff and guides are very friendly and accommodating. If you have food allergies and any sort of problem they take the time to ensure you have a great trip and will help you any way that they can. The river cruise itself was very comfortable clean sheets, beds are nice and rooms are pretty spacious overall for a river cruise.

We always had daily activities to participate in or could choose to stay behind. But I wouldn't recommend that as you get to see so much just within the first couple of days that you're in Pacaya-Samiria Reserve!

The wildlife was incredible and included sightings of monkeys, birds, snakes, a sloth, spiders and beautiful frogs that you get to see during the night boat tour. I loved going into a local village and learning about cultural traditions that have been passed on from generation to generation. We even participated in a spiritual ritual that's supposed to cleanse your body; a very interesting experience! I'd recommend bringing and using insect repellent daily especially during summer peak season, it is the Amazon after all. If you love wildlife and are looking for a great authentic but comfortable experience in nature, I highly recommend this trip.

Read more

Outstanding!

0.0

August 2015

Have done three trips with IE (Belize, Machu Picchu and Galapagos, and just returned from Cuba), and ALL were outstanding!

Tour

International Expeditions Company Reviews

A group of us from Wyoming just did the 5 day Hells Canyon trip with ROW. Great guides (Will, Bethany, Max, Trevor, and Connie) and excellent food. I would highly recommend this company to anyone.

Tour

ROW Adventures Company Reviews

we had a blast

0.0

June 2018

Just got back from my first whitewater rafting trip on the Lochsa and I'm hooked. My husband and I were both river newbies and we had a blast. All of the guides took very good care of us, the lunch was very good, but Eric is hands down the best guide ever!

Read more

Tour

ROW Adventures Company Reviews

Best Vacation Ever!

0.0

August 2017

The Family Magic Trip down the lower Salmon River in August was AMAZING! The guides were awesome! So knowledgeable, funny, and resourceful. The food was better than most restaurants and my kids loved it (as did I)! The River Jester (Lily) was such a sweet yet stern and fun lady that kept the kids entertained and they loved her. They setup camp for us each day at these amazing beaches! I have never been rafting, and they were there to make it seem easy and doable! I loved that they taught us about the local history and environments. A stop at Spalding was awesome start to the trip! I enjoyed the paddle boats, inflatable kayaks, and the oar boats. I even became part of the swim team but it was a good experience having the guides there to ensure our safety. I loved cliff jumping, the short hikes, swimming the rapids, and swimming in the river with the kids. The time with friends and family was great. It was so relaxing and good to meet so many different people I feel that I can call my friends now. Best part was sleeping under the stars with my family hearing the rushing river next to us. The guides made the trip so personal and they were caring! Thanks so much Mark, Max, Connie, Jonas, Curtis, Lily, and Bethany! Absolutely recommend going on a trip with ROW and I plan to with my children again, it was worth every penny! Thanks Jason for helping plan the trip for me!

Read more

Tours
8 Trips
72 Trips
Average Trip Price Per Day
$ 602
$ 0
Operator Type
Group Tour Operator
Group Tour Operator
Size
Global Operator
Global Operator
Trip Styles

Group Tours
Private Guided Trips
Small Ship & Expedition Cruises
River Cruises
Custom Itineraries
Independent / Self-Guided Packages

Group Tours
Private Guided Trips
Small Ship & Expedition Cruises
Custom Itineraries

Service Level
Standard
Standard
Regions

North America
Central America & Caribbean
South America
Rivers & Seas
Asia
Africa
Middle East & North Africa

North America
Central America & Caribbean
South America
Rivers & Seas
Africa
Europe
Antarctica & the Arctic

Known For

50+
18 - 35
Solo & Singles Travel
Eco Travel
Adventure

50+
18 - 35
Eco Travel
Safari
Trekking & Camping
Photography
Adventure
Yoga
Health & Rejuvenation

Headquarters
Helena, Alabama, USA
Coeur d'Alene, Idaho, United States
Year Established
1980
1979
Solo Friendly
N/A
N/A
Tour Languages
N/A
N/A
Top Trips
Similar Companies
Countries
About International Expeditions
N/A
About ROW Adventures
Established in 1979, ROW Adventures began as a whitewater rafting company, which now offers many different kinds of active adventure trips. Their mission is to have a positive impact on the world by connecting people with nature.
Their award winning trips have been featured in National Geographic Traveler's "50 Tours of a Lifetime" and Travel and Leisure has named them one of the "World's Best Tour Operators."
What Makes ROW Adventures Stand Out?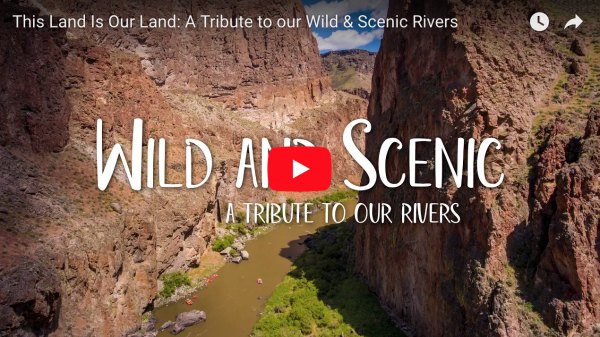 Guiding experience

High guide to guest ratio
Each ROW Adventures guide has around eight years of experience as a guide. They have a depth of knowledge in culture, history, geology and nature which makes them great for guiding ROW Adventure trips. Many have extensive wilderness medical training and international guides are all bi-lingual so travelers can feel assured that communication will never be a problem.
Multi-day trips typically have one guide for every three or four travelers while one day trips have one guide for every six or seven guests. This allows for an intimate, one-on-one experience with a guide who has immense knowledge on the area, culture and activities. Guides tend to be very involved during the trip as they usually participate in meals and in the adventure as a whole.
For travelers who love the outdoors but also enjoy a little luxury are in good hands. ROW Adventures sets up the campsites before travelers come off the water each day. These luxury campsites include spacious tents, dining tables, chairs and sun showers.
ROW Adventures is also very focused on having environmental integrity. They are a big supporter of river conservation and are dedicated to "leaving no trace" at campsites.
Who Will Enjoy Traveling With ROW Adventures?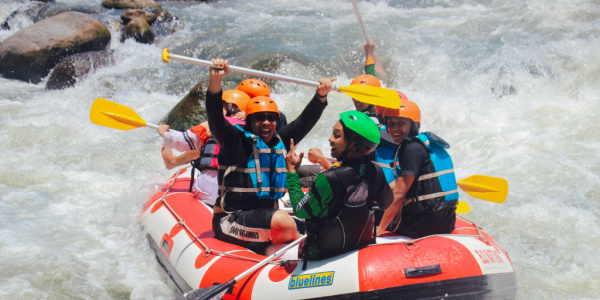 ROW Adventures caters heavily to families, as well as couples, and even retired-aged adults. However, travelers need a certain level of physical ability and can't need any mobility assistance, as these trips usually involve walking, hiking, and being active in general.
Many trips and activities offered by ROW Adventures involve water. They offer many options for rafting, kayaking and canoeing. ROW Adventures started with the dream to connect people with nature and their trips hold true to this desire. If you are active travel minded, relatively physically fit, and enjoy being outside - you will definitely find a tour to enjoy with ROW Adventures.
While the majority of each trip is spent outdoors, including accommodations, not everything is camping and roughing it. ROW has a very wide range of accommodation styles available from glamping to more traditional hotels.
At first blush, ROW Adventures may seem to only be intended for hard core adventure travelers and adrenaline junkies. In reality, they are less niche focused - striving to create active tours that will appeal to a wide range of travelers. It's not just about Class 4 rapids. While ROW Adventures is great for adventure travelers, it is also great for travelers who simply love being in nature.
ROW is particularly well suited to travelers who maybe have hesitated to book active travel tours in the past out of fear that cultural travel experiences will not be included. Rather than focus 100% their time on active travel, ROW itineraries also do an impressive job of incorporating visits to historical attractions and cultural activities.
Top Destinations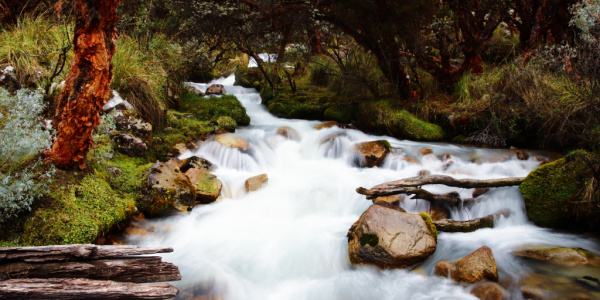 Row offers trips on five continents, including North America, South America, Europe, Africa, and Antarctica. Almost all trips take place on or around water, and many involve kayaking, rafting, or other multisport activities.
Among some of the most popular activities offered are sea kayaking in Baja, kayaking with Orcas in British Columbia, and they are the world's only tour operator through which guests can beach camp inside of the Galapagos National Park.
ROW Adventures Travel Style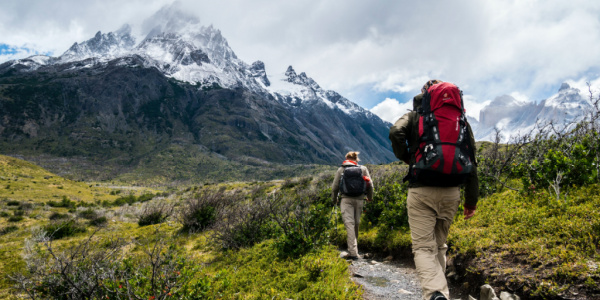 ROW Adventures is known for their water activities, but they also offer safaris, biking, and hiking trips. For travelers who can't make up their minds, multisport itineraries are also available so they can experience a bit of everything.
Many trips utilize self-powered means of transportation, either sea kayak or raft. Others are cruise or yacht-based, hiking-based, or are supported by gear boats. Often, this makes for a very active experience for travelers so it's best for individuals to be physically active enough to participate in such outdoor activities.
Accommodations on ROW Adventures trips are quite varied depending on the trip theme, time of year, and budget. Some of these themes include fully custom trips, private trips and family trips.
They also sort trips based on adventure type. This includes biking, canoeing and cruising to name a few. You can find everything from luxury yachts in Croatia to camping the stars along the Idaho River.
Why Choose a Tour with ROW Adventures?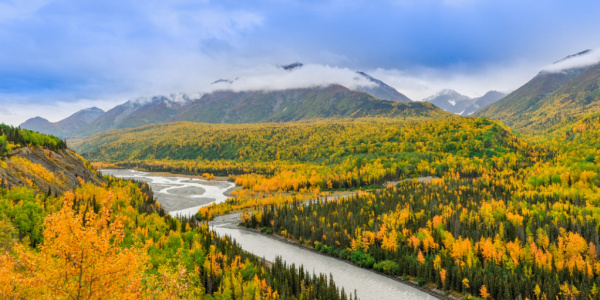 If you love the outdoor activities as well as authentic local experiences and highly qualified guides, then ROW Adventures is perfect for you. Adventure travelers as well as first time outdoor explorers would do great on these trips.
Travelers not only get the great experience on the water either in a canoe, kayak or raft but they get firsthand assistance, knowledge and companionship from their guides. With ROW Adventures it's all about the nature, cultural and adventure experiences while also leaving no negative impact on the environment.