Intrepid Travel vs Explore! - Tour Companies Compared
Compare details and see what other travelers are saying.
Rating Breakdown
Recent Reviews
Tours
1,053 Trips
362 Trips
Average Trip Price Per Day
$ 326
$ 0
Operator Type
Mixed Land & Cruise
Mixed Land & Cruise
Size
Global Operator
Global Operator
Trip Styles

Group Tours
Small Ship & Expedition Cruises

Group Tours
Independent / Self-Guided Packages

Service Level
Standard
Standard
Regions

North America
Central America & Caribbean
South America
Rivers & Seas
Australia & Pacific
Asia
Africa
Middle East & North Africa
Europe
Antarctica & the Arctic

North America
South America
Australia & Pacific
Asia
Africa
Europe

Known For

18 - 35
Solo & Singles Travel
Safari
Trekking & Camping
Adventure
Sailing

Trekking & Camping
Cycling
Adventure

Headquarters
Melbourne, Australia
Hampshire, UK
Year Established
1989
1981
Solo Friendly
No single supplement
No single supplement
Tour Languages
English
English
Top Trips
Similar Companies
Countries
About Intrepid Travel
Intrepid Travel - Quick Facts
Founded in 1989
No Single Supplement (rare exceptions)
Small Groups: max 16 on most trips (10 max during Covid-19)
Average Age: 48
Travel Style: Cultural immersion, adventure, overland, sustainable, and active
Accommodation Style: Camping, Hostels, 3 /4 star hotels, locally owned
Average Tour Price: $2,377
Top Regions: Asia, Africa, Europe, South America
Other Brands: Peregrine
Commonly compared with G Adventures »
Intrepid Travel is all about 'real life experiences.' With a name meaning fearless and adventurous, Intrepid offers nothing less than big travel adventures -- such as an 11-day hike through Papua New Guinea. However, Intrepid is broad-based enough to offer varied experiences such as food tours in Greece, complete with a visit to a Kalamata olive grove.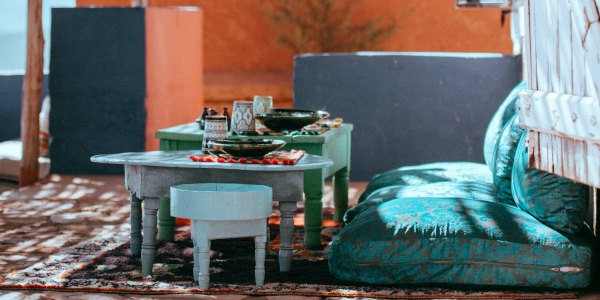 What Makes Intrepid Travel Stand Out?
Industry experts

Authentic experiences

Small groups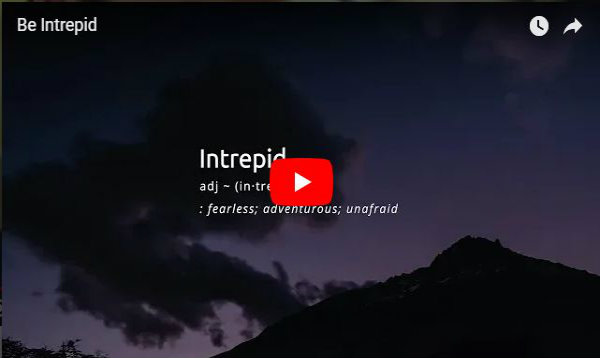 Intrepid believes that with great travel experiences comes great responsibility. They are focused on responsible tourism which includes not only treading lightly but also making a positive impact on the destinations they send travelers to. As a Certified B Corp since 2018, Intrepid donates to grass root projects around the world, are a carbon-neutral business and are committed to animal welfare.
Travelers can rest assured when they travel with Intrepid because they will be in the hands of industry experts. Intrepid partners with local leaders to be guides for travelers. This gives travelers first hand experiences from someone who knows the area well.
Above all else, Intrepid strives to get its travelers off the beaten path and under the surface of the local culture. To accomplish this, group sizes are small, maximum of 16 on most trips. This allows for more use of local transportation and lodging, along with fostering cultural immersion. Intrepid also employs local English-speaking leaders who act more as a resource for local exploration than do typical 'guides,' shepherding groups from one place to another.
Who Will Enjoy Traveling With Intrepid Travel?
All ages

All types of travelers
Intrepid is one of the early pioneers of the "adventure"-style guided trip. Despite its informal beginnings and emphasis on younger, highly adventurous travelers, Intrepid has expanded to a global company with a broad range of trips to fit all ages.
Intrepid divides its small-group trips into three separate styles of travel, all priced accordingly. "Basix," for budget travelers, keep inclusions to a minimum and offer plenty of free time. "Original" journeys offer more included activities and hotels, while "Comfort" trips offer luxury experiences that include the highest level of included activities and standards of accommodation, as well as roomier vehicles. No matter what kind of traveler you are, there is a style right for your specific desires.
The age range on Intrepid tours varies widely from tour to tour, and they are welcoming to all ages. The only exception to this are their 18-29 themed tours which are specifically for that age group.
Intrepid travelers have a real sense of adventure - whether this means hard adventure, or simply going deeper off the beaten path. Interacting with locals is an important factor when you travel, as is gaining a unique cultural perspective. A sense of fun is also essential, whether it means going out at night with your tour mates, trying new foods, or exploring the local markets.
Which is better? Intrepid Travel or G Adventures?
Commonly compared, both G Adventures and Intrepid Travel specialize in culturally immersive and off-the-beaten-path experiences. They are top companies to consider if you enjoy local & authetic travel and value having lots of free time during the itinerary. See our ultimate guide to decide which is right for you: Intrepid vs G Adventures, full comparison »
Top Destinations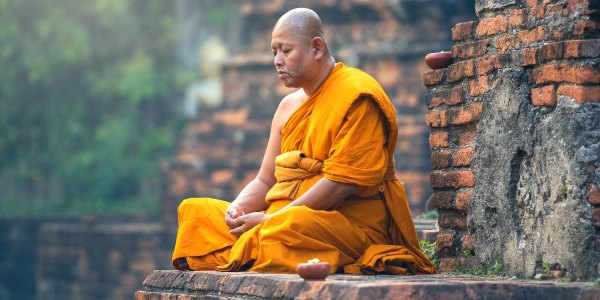 Originally focused on small group adventure tours to Asia, Intrepid has expanded rapidly over the years, while maintaining its classic, adventurous, and immersive style. Today Intrepid Travel offers more than 1,000 different experiences in over 100 countries, on all seven continents. Regions with the most trips include Asia, South America, Africa, and Europe.
Does Intrepid Travel include flights?
While all your internal transportation is taken care of, often utilizing traditiona local methods such as tuk-tuks in Thailand, international flights to and from your home and the tour destination are not included. Their travel specialists can recommend where to look for flights however.
Intrepid Travel Style
Intrepid enjoys using local, unique forms of transportation. You might find yourself traveling by felucca in Egypt or in a tuk-tuk on the best Thailand tour of your life.
Accommodations, which could range from guesthouses to home stays, are also locally owned, allowing a more authentic taste of the region while contributing to the local economy.
There are a few broad travel styles to choose from when deciding on an Intrepid tour:
1. Basix - Budget travelers who don't mind, and in fact prefer, simple accommodations - camping and homestays with basic amenities, and crave a lot of free time for exploring independently will love these tours. Public transportation is used exclusively so pack light! These trips often attract a younger crowd who love the idea of throwing a backpack on, keep plenty of room for the unexpected in their schedule, and allocate their travel funds towards spontaneous bus tickets and street food instead of museum tours and 5 star restaurants.
2. Original - These trips take the backpacker spirit of local immersion, incorporating all the benefits that come with going with a planned itinerary. This style is called "Original" because it's the type of travel that put Intrepid on the map...pun intended. Accommodations are still simple and budget minded - often homestays are used to give you a true sense of place, personality, and culture. Mostly public transportation is used.
3. Comfort - Intrepid is known for the active adventure style of travel and these trips keep that mentality, with a few more creature comforts thrown into the mix. You can expect higher luxury accommodations that include a wider variety of included amenities, transportation is mostly private, though you can still expect to use some public transport, as is the Intrepid way. More meals are included in the trip price, and more group activities - which means a bit less free time to explore on your own.
Why Choose a Tour With Intrepid Travel?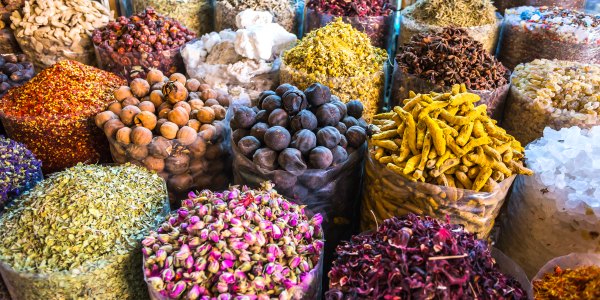 Intrepid is a good tour company if you don't mind foregoing some creature comforts for a truly authentic, local experience. If you enjoy meeting locals when traveling, sampling new and exciting foods, and traveling in mixed-aged groups of 10-16 people, Intrepid could be a good fit for you.
It's important to note, sometimes "ample free time" can be a blessing and a curse. It sounds great on paper, but if you're looking to maximize your dollar and your vacation time, be sure you understand the implications of having a lot of free time during your itinerary.
For some travelers this is an absolute requirement, but for others it can be tough to branch off and explore independently - you also need to make sure you allocate enough travel money for independent meals.
The tour leaders are great resources of information for how to spend your free time, but if you like having a full day scheduled from breakfast to dinner, Intrepid may not be the best company for you.
Lastly, if sustainable and responsible travel is important to you, Intrepid has poured millions of dollars into local economies, and has a very strong emphasis on responsible travel. So you can feel good knowing that your money helps support some of the innkeepers, vendors, and communities that you'll meet along the way.
Is Intrepid Travel Safe?
Yes, Intrepid is a very safe company to travel with and they take the safety of their tour goers very seriously.
In response to Covid-19, Intrepid has reduced their group size to an average of 10 people. Their guides have been fully trained on new sanitation requirements and Covid-19 health and safety guidelines.
They have also implemented flexible booking options.
General Covid-19 Travel News
Some countries are beginning to reopen to international visitors, with entry restrictions, while others have remained closed.
Keep checking back regularly to keep up to date with the frequently changing situation of the coronavirus.
Want more information about travel safety and the coronavirus? Read about where it's safe to travel to in 2020 >>
About Explore!
Why Explore
Unforgettable experiences
On our trips you'll see a mix of famous sights and hidden gems that others miss, or don't even know about. As travelers, we want to experience a country, not merely observe it. We'll take you closer to the country, its culture and people, often in unscripted, spontaneous, impossible-to-replicate ways. You'll come home having seen and experienced the country in a way that other travelers might never have.
Expert local guides
As your resident expert, your guide (or tour leader) will use their insider knowledge and local connections to make the most of unexpected opportunities. You might be invited to watch the sunrise from a lighthouse or to join family Diwali celebrations. They'll be on hand to make sure your trip goes smoothly, taking care of logistics. Our tour leaders are all hand-picked and trained by our experienced team to ensure consistently high standards.
Small groups
Our average group size is just 11; big enough to meet like-minded people but small enough to get to the heart of a destination. All sorts of people travel on our trips; groups are usually a mix of solos, couples and friends. What unites everyone is an adventurous spirit, sense of fun and a desire for real travel experiences. Call us to learn more about the group already booked on a particular trip (age range, solos vs couples etc).
Sustainable Travel
We're committed to reducing our impact on the planet and working towards a sustainable future. Every single one of our trips now has a carbon label, and we work hard to ensure we have a positive impact on the communities we visit.
Accommodation
We carefully select our accommodation to give you a comfortable night's sleep in the best possible locations. The places we stay are every bit as important as the sights we visit and the things we do. Wherever possible we choose small, local and family-run properties. Occasionally, when we want to get off the beaten tourist trail, we may stay in more basic accommodation. Choices are based on what's available in the places we want to stay; we choose the accommodation to suit the itinerary, not the other way around.