Explore! vs Mayflower Tours - Tour Companies Compared
Compare details and see what other travelers are saying.
| | | |
| --- | --- | --- |
| Tour Company | | |
Rating Breakdown
Recent Reviews

The trip was amazing

0.0

June 2019

Just went on the Cruising the Adriatic and Dalmatian Coast tour through Montenegro and Croatia, the trip was amazing. The locations and the guided tours were exceptional!

Tour

Mayflower Tours Company Reviews

the trip was amazing

0.0

May 2019

Just went on the Cruising the Adriatic and Dalmatian Coast tour through Montenegro and Croatia, the trip was amazing. The locations and the guided tours were exceptional!

Tour

Mayflower Tours Company Reviews

China 2018

0.0

October 2018

China 2018 - Recently returned from China 2018. It was an awesome trip. However the brochure listed it as a "3" activity level. It in no way was a three. The first day we walked almost 20,000 steps. The rest of the trip was 10,000 to 15,000 steps a day. The majority of those steps each day were on uneven surfaces, lots of steps and extremely steep inclines. Definitely not a "3" trip.

Read more

Tour

Mayflower Tours Company Reviews

Tours
369 Trips
6 Trips
Average Trip Price Per Day
$ 0
$ 282
Operator Type
Mixed Land & Cruise
Group Tour Operator
Size
Global Operator
Global Operator
Trip Styles

Group Tours
Independent / Self-Guided Packages

Group Tours
Small Ship & Expedition Cruises
River Cruises
Independent / Self-Guided Packages

Service Level
Standard
Standard
Regions

North America
South America
Australia & Pacific
Asia
Africa
Europe

North America
Central America & Caribbean
South America
Australia & Pacific
Asia
Africa
Middle East & North Africa
Europe

Known For

Trekking & Camping
Cycling
Adventure

50+
Solo & Singles Travel

Headquarters
Hampshire, UK
Downers Grove, Illinois
Year Established
1981
1979
Solo Friendly
No single supplement
N/A
Tour Languages
English
N/A
Top Trips
Similar Companies
Countries
About Explore!
Why Explore
Unforgettable experiences
On our trips you'll see a mix of famous sights and hidden gems that others miss, or don't even know about. As travellers, we want to experience a country, not merely observe it. We'll take you closer to the country, its culture and people, often in unscripted, spontaneous, impossible-to-replicate ways. You'll come home having seen and experienced the country in a way that other travellers might never have.
Expert local guides
If you book a guided trip, like one of our small group tours, your guide or tour leader will use their expert insider knowledge and local connections to make the most of unexpected opportunities. You might be invited to watch the sunrise from a lighthouse or to join family Diwali celebrations. They'll be on hand to make sure your trip goes smoothly, taking care of logistics. Our tour leaders are all hand-picked and trained by our experienced team to ensure consistently high standards.
Small groups & private trips
Our average group size is just 12; big enough to meet like-minded people but small enough to get to the heart of a destination. All sorts of people travel on our trips; groups are usually a mix of solos, couples and friends united by an adventurous spirit and a sense of fun. Get in touch to learn more about the group already booked on a particular trip (age range, solos vs couples etc). If you'd prefer a more private experience, we also offer a large range of Self-Guided trips throughout Europe.
Sustainable Travel
Responsible tourism is one of the driving principles of Explore. We care deeply about travelling in a way that positively impacts the people and places we visit.
We have joined forces with other leaders in the tourism industry to help tackle the largest environmental crisis ever faced: climate change. As a responsible tour operator, we know that we are part of the problem, but this is our commitment to become part of the solution.
We offset carbon on all trips booked with us. We recognise it's not perfect, but believe that carbon offsetting is the most effective way of addressing carbon emissions in the short-to-medium term. By working with ClimateCare, a Gold Standard provider, we will offset the transport, accommodation and flights booked with us. This is part of a bigger project to reduce carbon, as part of our long-standing commitment to sustainable travel.
Accommodation
We carefully select our accommodation to give you a comfortable night's sleep in the best possible locations. The places we stay are every bit as important as the sights we visit and the things we do. Wherever possible we choose small, local and family-run properties. Occasionally, when we want to get off the beaten tourist trail, we may stay in more basic accommodation. Choices are based on what's available in the places we want to stay; we choose the accommodation to suit the itinerary, not the other way around.
Travel with Confidence
Our protocols are guided by the WTTC (World Travel & Tourism Council), UNWTO (World Tourism Organisation), and the European Commission and local government regulations and include personal protection, extensive disinfecting and physical distancing measures. When you travel with us you can be confident that we are doing everything possible to keep you safe.
General guidelines for the safe operation of Explore trips
• Given the ever-changing nature of local rules and protocols relating to COVID-19, our itineraries are under regular review and will be tweaked according to local requirements to ensure a safe experience. Should any major change be required, you will be informed prior to departure.
• Our Explore leaders will make judgement calls during the trip to modify the itinerary if appropriate social distancing can't be achieved (for example to avoid a large crowds).
• Our Explore leaders will undergo detailed training on COVID-19 protocols and leading our trips in the 'new normal'.
• Our Explore leaders will brief you on arrival on the usage of face masks and social distancing during the trip, based on local government guidelines.
• Only restaurants with strict protocols that comply with local requirements for food hygiene and social distancing will be used. We will encourage outdoor eating spaces where possible.
• All our staff and third party suppliers will continually be updated on any new health and safety protocols.
Protocols for transport
• Our drivers will follow local protocols on the usage of face masks and required social distancing.
• Our drivers will make alcohol-based hand sanitizer and paper tissues available in the vehicle and encourage customers to clean hands when they get into the vehicle.
• All relevant touch points (seats, door handles, etc.) in vehicles will be disinfected regularly throughout the day.
Protocols for hotels
• Explore will only offer hotels that have specific COVID-19 protocols in place and comply with local government guidelines.
• We will ensure these measures include; enhanced room cleaning, ventilation, social distancing, regular cleaning and disinfection of high frequency touch points in public areas, food safety, staff re-training and minimising contact within the properties.
If you become unwell
• All Explore leaders are trained to support any customer who becomes ill during a trip.
• Explore has a country-specific response plan in place to enable us to coordinate the most appropriate medical support and local assistance in the event of a suspected COVID-19 case within the group.

• Explore leaders are supported by our 24/7 operations team and local in-country partners.
Our recommendations for you
• You should take your own face masks (minimum x2 reusable) and alcohol based hand sanitizer. Even if not required in your travel destination face masks are necessary for your flight there, and local rules can change. It's better to be prepared.
• You should check with airline on their individual COVID-19 requirements before departure.
• You should carry your final documents on you as some airlines and arrival airports are requesting that you fill in a 'passenger locator declaration' which will require you to fill in your overnight hotel stops.
• You should regularly check your own government travel advice and that you meet the entry requirements including but not limited to COVID-19 tests, pre arrival health questionnaires and in country Track and trace apps etc.

About Mayflower Tours
Founded in 1979, Mayflower is an Illinois-based company providing consistent quality trips for great value. They're here to bring you all the "must-sees" and "must-do's" with 100+ itineraries and over 10 different travel styles.
What Makes Mayflower Tours Stand Out?
Mid-range budget tours

Group escorted and individual tours

"Specialty tour" options (eg. Thanksgiving in New York City, Calgary Stampede, biblical sites in the Middle East)

Discounts on your first tour and referrals
Holidays are designed for travelers looking for the fullest travel experience at a great price value. Since its inception, Mayflower Tours has consistently provided the ultimate touring experience in each destination always focused on the travelers' budget. Each Mayflower Tour has a professional tour manager on board to ensure all details are taken care of.
Who Will Enjoy Traveling With Mayflower Tours?
Travelers who are...
Looking for the full tour travel experience without the big price tag

In reasonably good shape

Looking for a full range of activities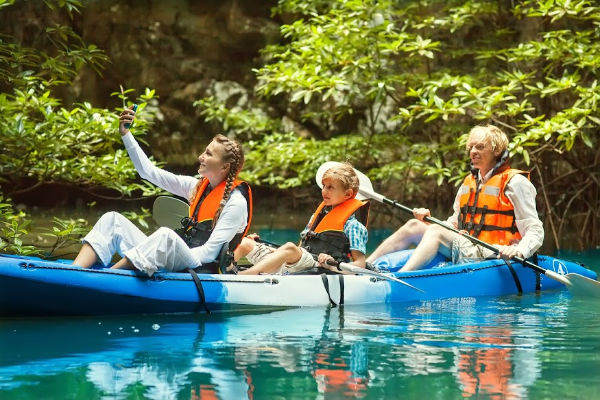 Mayflower caters to budget travelers of all ages, including families and seniors. Most tours are not physically demanding, though they do offer adventure tours these are mainly in the "soft" adventure range. Travelers with Mayflower should be able to walk - this includes walking up stairs or inclines, since some sites will not have bus access.
Top Destinations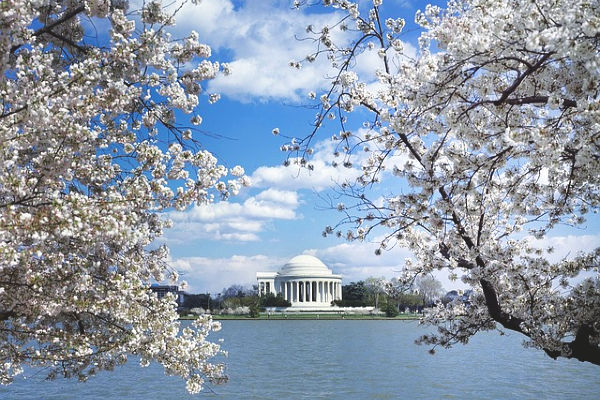 When they began, Mayflower offered tours in the United States only, but they quickly expanded. They now operate tours in North America, Europe, Asia, Africa, Middle East, Australia and New Zealand. They travel to a wide variety of places, from tourist hot spots to little towns off the tourist path.
Mayflower Tours Travel Style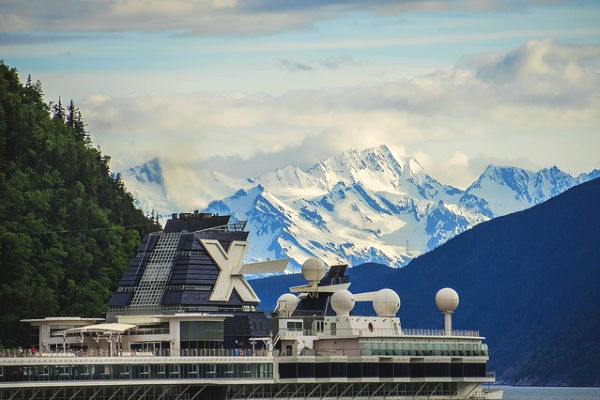 Majority of their chosen hotels are in the 4 to 5 star range, well-located, and have first class service and amenities. For instance, you'll get a geothermal spa on a tour to Iceland, or spectacular views of the snow-capped mountains on an Alaskan cruise. There's a good balance between planned activities and free time. The number of meals vary depending on the tour, but most meals are included. They're willing to help you arrange your flights as well, although it's not included in the tour package.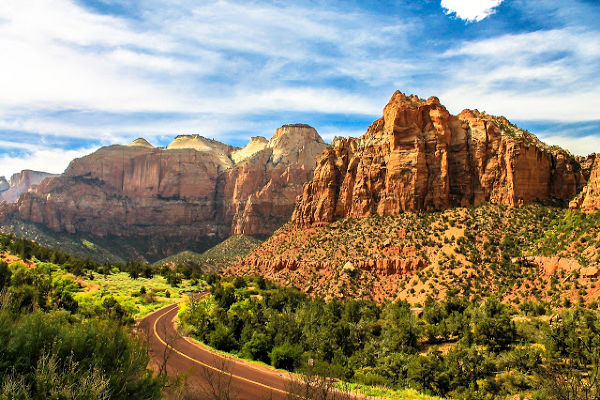 They have several different travel styles:
Autumn Foliage: An exploration of the stunning fall colors and scenic landscapes in large cities, quaint towns, and countrysides around the world.
Cruises: Large cruise ship sailing. Experience dramatic landscapes, historic sightseeing, cultural ceremonies, and charming villages. Destinations include Hawaii, Alaska, and Canada.
Holidays and Special Events: A range of unique and special tours in Canada, USA, and Europe. Experience the Iditarod Trail Dog Sled Race on a tour to Alaska, Christmas time in Colonial Williamsburg, the cherry blossom season in Washington DC, or the Passion Play in Oberammergau - which only happens once a decade! Many of these tours happen at very specific times of the year, so it's important to plan these trips early on.
National Parks: Explore contrasting landscapes of mountains, luscious trees, glaciers, deserts, and more on a National Park Tour. These tours are largely focused on US and Canadian National Parks, along with trips to South Africa, India, and Sri Lanka. If you're looking for a trip that simply bundles all of nature's incredible feats, consider going on a tour with Mayflower to see Oregon's Seven Wonders.
Natural Exploration: Tours around the world that combine nature, culture, and culinary into one trip.
River Cruising: The excitement never stops on a river cruise with Mayflower Tours. These ships travel through various parts of Europe and Asia. Many of these trips are made to coincide with special events and holidays. With a river cruise, you can visit Christmas markets in France and Germany, see the highlights of Vietnam and Cambodia, or make a stop in Germany to experience Oktoberfest.
Scenic Rail Experience: Sit back and relax as you pass by various breathtaking landscapes. You'll be sure to see incredible views of mountains, lakes, oceans, countrysides, and vineyards.
Small Ship Adventures: Travel around in style as you hop aboard a yacht, luxury junk boat, or mini cruise ship. On top of experiencing all the history, culture, food, and nature a country has to offer, you'll have beautiful views of blue ocean water.
Why Choose a Tour/Cruise With Mayflower Tours?
Professional tour guides

Budget-priced tours

Classic travel destinations

Quirky event and themed tours

Cruises and railway journeys
Attentive tour guides, and a strong attention to detail on the ground are part of what sets Mayflower tours apart. They are knowledgeable, understanding, and devoted to making your tours relaxing and memorable. There is something for everyone at an affordable rate, from the classic travel destinations to quirky themes and events. This is also your chance to partake in some of the most interesting cultural events and celebrations that the US and Europe have to offer. No matter what continent you decide to go to, Mayflower Tours will surely bring the fun.
They're also a member of Tourism Cares, a non-profit foundation that takes responsibility in the preservation of historical sites around the world.
As if that's not enough - they'll pick you up from your house on your departure day if you live in the greater Chicagoland area or Florida's Sun Coast area!