Trafalgar vs Monograms - Tour Companies Compared
Compare details and see what other travelers are saying.
| | | |
| --- | --- | --- |
| Tour Company | | |
Rating Breakdown
Recent Reviews

This was the first time we had taken a group road tour and I would have to say that it exceeded my expectations. Our guide Danilo was great, it is a difficult job managing people on this type of trip. Everything from the excursion to the dinners where completely organized and well done. We look forward to another trip with Trafalgar in the future. I would without a doubt definitely recommend this trip, it is a little fast pace but Danilo, made sure that we had options if there were needed.

Read more

Best of China 2019

0.0

April 2019

The tour guide Hubert was wonderful, very detailed oriented and organized. And had such an extensive knowledge of all the cities and locations we went to. Truly excellent!

Personalized care and helpfulness was definitely offered throughout, very nice touch to the trip.

Overall a great trip, but some considerations below:

The hotel in Beijing – Novotel Peace and the hotel in Chengdu – Crowne Plaza were way below standard – maybe a rating of 2 stars. They were dirty, dark, stained and hot without air circulating in the rooms. After extensive days with waking up early and returning late, you just want to rest in a clean environment with cool air. I would never stay hotels like these.

This trip is not for people who cannot handle extensive walking and climbing. Trafalgar lists this as from 5 to 99 years old. Not possible. There were days we did 10 miles of walking, just a caution for anyone considering. We had someone in our tour that was 82 years old and we all took turns taking care of him.

Some aspects of the itinerary could be different, but think that is all based on personal preference; however my fellow travelers did feel the same way. The cruise down the Yangtze River was just 'ok', time could have been spent better elsewhere. Like Xian, truly amazing city but too short a time.

NOTE: Some were charged single supplement, others were not ... I paid for the single supplement and was none too happy about that!

Also note that you need to budget for the optional tours that are not included.


Read more

Perfect choice when seeking local expertise

0.0

March 2019

Trafalgar is the perfect chose for when seeking local expertise and knowledge. They offer wonderful itineraries and incredible value.

Tour

Trafalgar Company Reviews

Italy Monograms Trip

0.0

April 2019

Hands down this was the smoothest any vacation, local or abroad, has gone for me. Monograms did not miss a thing, from the nice hotels to the friendly local hosts. We would have missed so much had we booked a trip by ourselves. The local guides were also top notch, with a clear high reputation among their colleagues and in the city with which they live. With that, we felt like royalty with drivers picking us up in a Mercedes each time. The whole trip was professional, information and enjoyable. Monograms has my business moving forward.

Read more

Tour

Monograms Company Reviews

Very professional experienced…

0.0

April 2019

Very professional experienced articulate multi lingual staff. Had great experience with them on our Italy

Tour

Monograms Company Reviews

We had a great time all around--it was…

0.0

April 2019

We had a great time all around--it was excellent to have all of the arrangement made ahead of time and take some of the hassles out of travel.
We got a great deal--that was in part driven by super low air fare--which included a long layover--long enough to be a pain and screw up the first day, short enough that we couldn't go to town (Dublin) and make the best of it. Of course we could have paid more and gotten a direct flight but part of the appeal of the offer was the amazingly low cost. Hindsight, we'd have done the deal and paid the extra$.

Read more

Tour

Monograms Company Reviews

Tours
286 Trips
0 Trip
Average Trip Price Per Day
$ 327
$ 0
Operator Type
Mixed Land & Cruise
Mixed Land & Cruise
Size
Global Operator
Global Operator
Trip Styles

Group Tours
River Cruises

Group Tours
Small Ship & Expedition Cruises
River Cruises

Service Level
Standard
Standard
Regions

North America
Central America & Caribbean
South America
Rivers & Seas
Australia & Pacific
Asia
Africa
Middle East & North Africa
Europe

Central America & Caribbean
South America
Australia & Pacific
Asia
Africa
Europe

Known For
Headquarters
London, UK
Littleton, Colorado, United States
Year Established
1947
N/A
Solo Friendly
N/A
N/A
Tour Languages
English
N/A
Top Trips
Similar Companies
Countries
About Trafalgar
Trafalgar is a name many seasoned travelers will recognize. A branch of the Travel Corporation, whose brands all enjoy stellar reputations, Trafalgar has been offering classic and affordable tours for over 70 years.
Trafalagar Tours - Quick Facts
Founded: in 1947
Group size: Large Groups, between 40-45 people
Mode of transportation: Primarily luxury air-conditioned coaches
Accommodation style: Unique 3 & 4 star hotels and guest houses
Typical age range: 50+
Single travelers welcome (single supplements are required, but often discounted)
Average tour price: $3,796
Top Regions: Europe, USA, Canada
Related TTC Brands: Insight Vacations, Uniworld, Brendan Vacations
What Makes Trafalgar Tours Stand Out?
Great value for pricing and inclusions

Comfortable, not physically demanding tours

Largely focused on cultural immersion

Hand-picked accommodations

Strong reputation

Dedicated to responsible tourism - Founding member of TreadRight Foundation

Good balance of free time and inclusions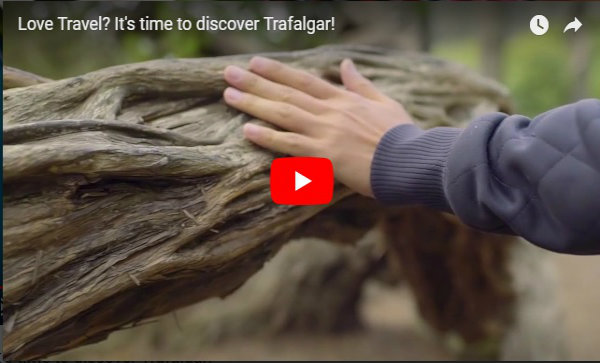 Trafalgar is a group tour operator and one of the world's most awarded tour companies. With over 70 years of experience, they unlock the best of the world from iconic experiences you've always dreamed of to getting to know the locals all while having everything taken care of for you every step of the way.  
Tours with Trafalgar are comfortable, not too physically demanding, and offer the opportunity to meet, talk, eat and drink with locals. You'll get to know chefs, artisans, craftsmen, historians, and farmers as you explore what makes each destination truly special.
Trafalgar has a strong reputation, having been around since 1947 - putting them right at the pinnacle of when many premier guided tour companies were established. You'll meet groups of like minded travelers, enjoy cultural experiences, expertly crafted itineraries with local touches and experiences guides, while traveling in comfort and ease.
Who Will Enjoy Traveling With Trafalgar?
Older travelers (but all ages are welcome)

Families

Mid to high range budget travelers

Those who enjoy slow-paced itineraries and easy physical activity

Those who favor historic sightseeing & cultural immersion over hard core adventure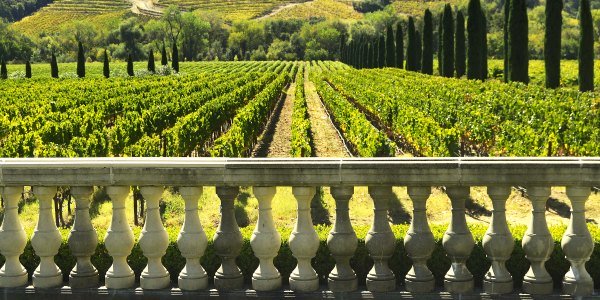 If you are an active traveler, perhaps recently retired, eager to explore the world in comfort, visiting a nice combination of unique local spots and classic sites, then Trafalgar could be a great choice.
Possibly you are new to group tours and packages, having been used to creating your own travel experiences at a younger age - Trafalgar provides the perfect introduction to group tours.
You'll have plenty of free time to explore on your own, for shopping, sightseeing, and meals away from the group. Optional excursions are available throughout the itinerary for when you want a bit more structure.
Families will also get a lot out of the Trafalgar travel experience. If you're seeking a family vacation and interested in introducing a new generation of travelers to your favorite country - but don't really have the time or patience to worry about planning out all the logistics - Trafalgar could be a great choice.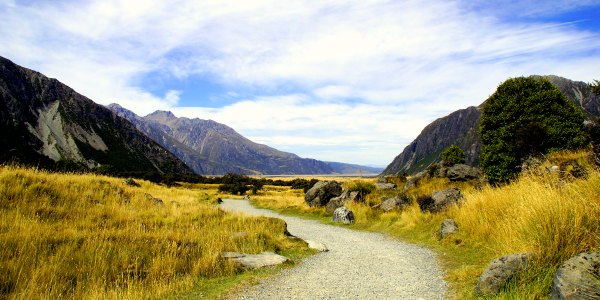 While they offer many trip styles, suitable for travelers of all ages, their classic touch is popular among older travelers. Classic doesn't mean old fashioned or tired - simply a bit less on the active adventure and more on the historic sights and cultural experiences. They have a number of family focused tours, as well as tailored trips for special interests.
Trafalgar trips are budget friendly, with most trips in middle to low range, including a "Cost Saver" feature that allows you to see more inexpensive trips broken down by ratings and cost clearly. They offer several deals on trips throughout the year.
Trafalgar is a British brand, so many of the attendees on your tour will be from the UK.
Top Destinations
Europe & the UK

USA and Canada

Australia & New Zealand

Asia

South America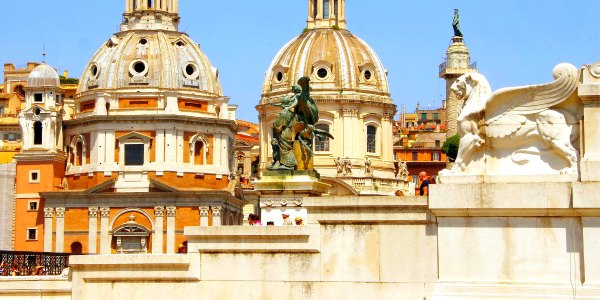 With Trafalgar, you can find trips to Europe, USA & Canada, South America, Asia, Australia & New Zealand. While the destinations are widespread, Trafalgar trips explore the culture and their highly trained local guides take you to hidden local spots without venturing too far outside the comfort zone.
Tours in Europe and the UK are among the most popular itineraries, utlizing guest houses and even castles for accommodation!
Their USA & Canada tours are extremely popular for outdoorsy travelers. National Parks are a common itinerary item, as are trips along the Rocky Mountaineer railroad.
In South America, Trafalgar travels to Argentina, Brazil, Chile, Ecuador and Peru. In Africa, they go to Egypt, Morocco, and South Africa. In Asia, it's Cambodia, China, Japan, Thailand, and Vietnam.
And in the Pacific, Trafalgar visits Australia and New Zealand - some trips in this region are more basic when it comes to accommodation so be sure to read the itinerary carefully!
Wherever you go, you can expect high quality guides, unique destination-specific accommodations, and smooth travels.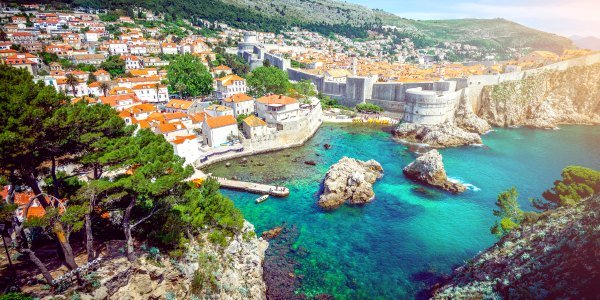 They also have a number of religious themed tours, including trips that include excursions to Oberammergau, Bavaria. Once a decade this small town presents a Passion Play, and Trafalgar has had special access since 1970. The next time to experience this unique event is 2020.
Trafalgar Travel Style
The Trafalgar travel style is all about getting to know the culture through activities and connecting with locals. Their main tagline is "Discover the Good Life". On Trafalgar tours, you get to experience the real thing in a safe, escorted environment with knowledgeable guides there to help with the language and provide historical and cultural context.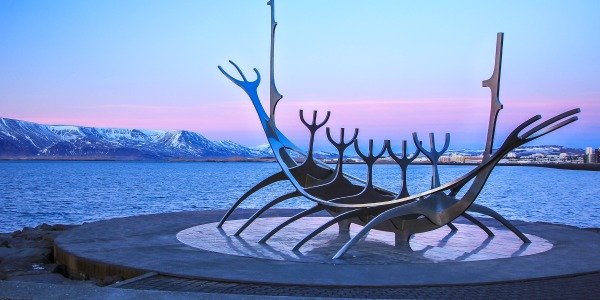 "Discovering the Good Life" encompasses perks like skipping lines and private access to classic sites; and unique experiences that bring you to places and among people you'd never have the chance to meet traveling on your own.
This kind of travel is local immersion, but not in the same way a 25 year old might interpret that idea.
Rather than bunking at hostels, going out late at night, and enjoying potentially questionable street food, you'll stay in premium, centrally located and culturally significant accommodations - everything from bed and breakfasts in Ireland to hotels right on the banks of Norwegian fjords.
Learn cooking techniques in Italy, enjoy private winery tours at French chateaus, and touring a small olive farm in Spain are just a few examples of the kind of unique travel experiences you can expect with Trafalgar.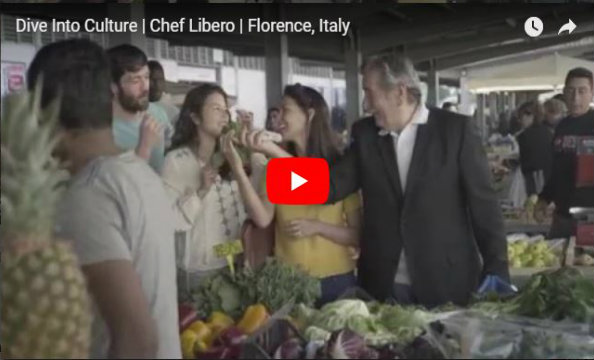 Groups are large, typically between 40-45 travelers, a max of 52 on trips in the USA and Canada. Primary transportation during the tour is in large coaches, equipped with WiFi (with the exception of Alaska) and featuring large viewing windows - ideal for taking in the scenery as you head to your next spot on the itinerary.
Most meals during Trafalgar tours are included. Trips often include free time during which you can explore on your own, with suggestions from your expert guides.
Why Choose a Tour with Trafalgar?
Well known company

Culturally rich experiences in comfort

Many activities included, plus some optional choices

All guides are expertly trained

Large groups of international travelers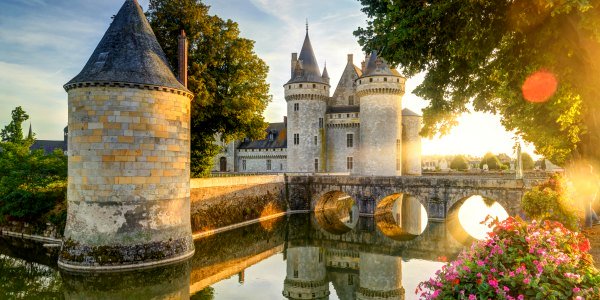 Trafalgar has a solid reputation, and they stick to what they've done well for over 50 years. They focus on the classics, providing a culturally rich perspective as you meet locals along the way. Their experience has allowed them to cultivate relationships around the world with local businesses - quality control you can trust for every stop along the trip.
Niche tours based on specialized interests are also something they are proud to offer. Trafalgar is where you go to have the essentials and logistics take care of seamlessly while you sit back and enjoy. Do note that these tours can be quite large - 40 people traveling together in a tour group can be stifling for some.
While they appeal to an older crowd due to their history and recognizable name, Trafalgar has an impressively well integrated social media presence. Trips on their site are accompanied by instagram posts from real travelers who have been on the same tour, using the hashtag #SimplyTrafalgar.
Old or young(ish), couple or single, traveling Simply Trafalgar inspires confidence, comfort, and enjoyment.
About Monograms
Monograms, one of the Globus family of brands, offers classic vacation packages to many of the world's most popular destinations. The company has many years of experience creating packaged tours and is based in Colorado, USA.
What Makes Monograms Stand Out?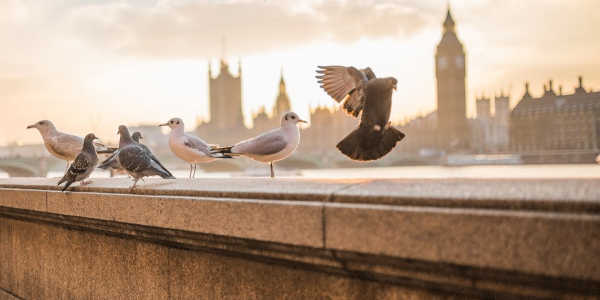 It can be difficult to find a company that successfully marries two seemingly disparate ways of travel: independant or self guided and classic group travel. But at Monograms this is exactly the task they have set for themselves, and their positive reviews and large variety of products would seem to say they do a solid job.
With Monograms there is no need to choose between self guided or group travel. You can personalize your experience as well - an important element for many of today's travelers. Themes include Family travel, Food & Wine, Cruises, and Active.
Monograms prides themselves on the all-inclusive nature of travel planning, pre-organizing everything from your airport transfer to your activities and meals. They also provide a Local Hosts program, which is basically like an in-destination concierge.
Who Will Enjoy Traveling With Monograms?
Monograms is ideal for travelers who don't love group travel but also highly dislike the stress of arriving in a destination and having to plan everything themselves. It's for the traveler who wants the freedom of a private couple or family getaway and the comfort of a local guide who can assist with everything from restaurant recommendations to skipping the line at major attractions.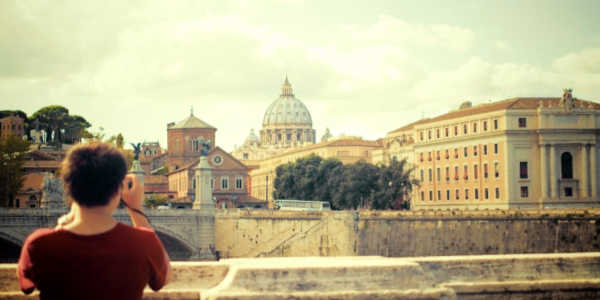 Monograms is Globus' mid-tier brand in terms of pricing and thus travelers span across many different age groups. Many couples choose Monograms for a romantic trip to places like Italy and France, although they also offer specialized packages for families.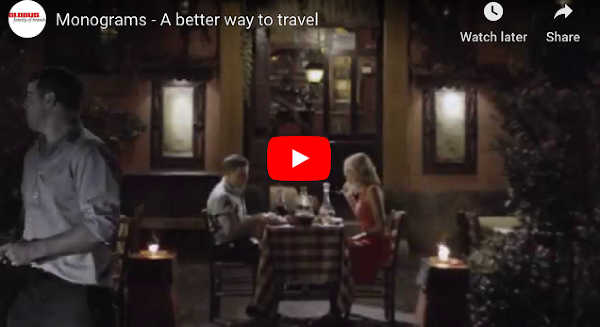 Most Monograms packages are a mix of group sightseeing tours and independent exploration. This can result in some very large touring groups when visiting popular tourist attractions like the Louvre in Paris, for example. However, most of their trips still afford some level of flexibility to explore a destination on your own terms.
Top Destinations
You can travel with Monograms to many different locations in Europe, Australia, Asia, South/Central America, and Africa. Perhaps their most well-known destination is Italy, and they also offer some unique trips to Australia, specifically to areas other similar tour companies don't operate.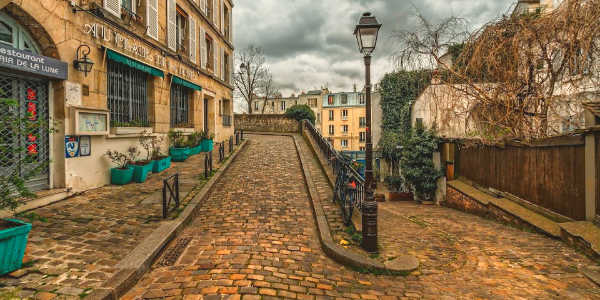 Monograms Travel Style
At Monograms, their travel style is about providing you with a no hassle private vacation, catered to your interests. Everything from honeymoon vacations to family vacations are available through Monograms.
When you use Monograms, you can elect to have the help of a travel agent, or book a pre-planned package.
Why Choose a Monograms Tour?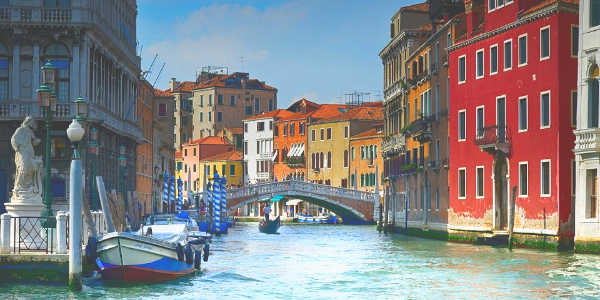 For a well rounded trip, designed for you, and with an attentive local host there to make your journey as seamless and stress free as possible, Monograms is the perfect company.
These tips are mostly private, so ideal for families, couples, and honeymooners - though during some days on the itinerary you will join up with a larger group for guided day tours
Monograms is all about providing personal touches, and arranging a trip for you that matches your travel style. Providing some personal input and likes / dislikes / must sees is going to take your Monograms tour from "ordinary" to extraordinary, so these trips are best suited to travelers who like to be involved with planning the itinerary.