Overseas Adventure Travel (O.A.T. Tours) vs Myths and Mountains - Tour Companies Compared
Compare details and see what other travelers are saying.
| | | |
| --- | --- | --- |
| Tour Company | | |
Rating Breakdown
Recent Reviews

Everyone I dealt with at Myths & Mountains put my mind at ease and was extremely helpful

0.0

May 2019

Everyone I dealt with at Myths & Mountains put my mind at ease and was extremely helpful from start to finish. I had never used a tour operator before, and was concerned that I would get a cookie-cutter experience. The opposite was true. Everything was personalized so well that I felt like I was getting a totally unique travel experience. In Bhutan, our guide and our driver were wonderful and made us feel immediately like part of their families. They were warm, open, engaging and would have given us the shirts off their backs. We now feel as if we have friends for life, and we will forever look back warmly upon our time in Bhutan. In fact, we can't wait to go back, and when we do we will absolutely go with Myths and Mountains to set it up.

Read more

We have many great memories

0.0

May 2019

We have many great memories from our trip to Bhutan. Toni designed an ideal itinerary for us. Toni and Jen were exceptionally responsive - every email was responded to right away. Taking the helicopter to Mt. Everest (which we added on while on the trip) was also a life changing experience. Very memorable. Very special. Hiking to the Tiger's Nest Monastery was a once in a life experience."

Read more

Everything was planned as I thought it would be

0.0

May 2019

Everything was planned as I thought it would be - first class and top of the line. The hotel employees were great. Kumar, my guide in the mountains, and Kanchan, my guide in Kathmandu, knew the areas they took me to thoroughly. It was a great trip and I am glad I booked it through Myths and Mountains.

Read more

Tours
19 Trips
65 Trips
Average Trip Price Per Day
$ 290
$ 0
Operator Type
Mixed Land & Cruise
Group Tour Operator
Size
Global Operator
Regional Expert
Trip Styles

Group Tours
Small Ship & Expedition Cruises
River Cruises
Custom Itineraries

Group Tours
Private Guided Trips
Custom Itineraries

Service Level
Standard
Luxury
Regions

North America
Central America & Caribbean
South America
Rivers & Seas
Australia & Pacific
Asia
Africa
Middle East & North Africa
Europe

Known For

50+
Solo & Singles Travel
Safari

50+
18 - 35
Eco Travel
Adventure
Luxury

Headquarters
Cambridge, Massachusetts, United States
Incline Village, Nevada, USA
Year Established
1978
1988
Solo Friendly
No single supplement
N/A
Tour Languages
English
English
Top Trips
Similar Companies
Countries
About Overseas Adventure Travel (O.A.T. Tours)
Founded in 1978, Overseas Adventure Travel specializes in small group and small ship adventure tours. Overseas Adventure Travel (OAT) is now part of the Boston-based Grand Circle Corporation, which also includes Grand Circle Travel and Grand Circle Cruise Line.
Quick Facts
Founded in 1978
Very welcome to solo travelers - Free or low single supplement
Average Tour Price - $4,538
Average Tour Duration - 15 Days
Small Groups - between 10 and 16 travelers, max of 24 on small ship cruises
Travel Style - Culturally immersive and local experiences. Walking between 3-6 miles a day
Age Range - Primarily 50+
What Makes Overseas Adventure Travel Stand Out?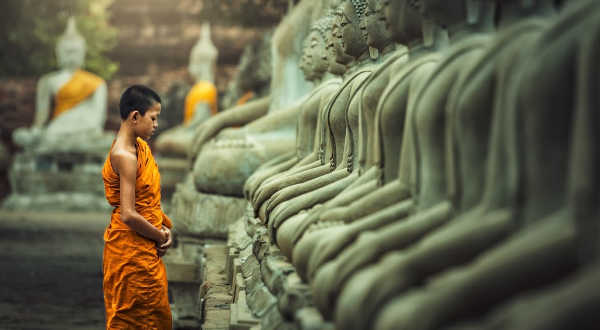 Overseas Adventure Travel is solo traveler friendly. They offer free or low single supplements. OAT understands that solo travelers desire to follow their own schedule, desires and needs. They help handle all the details to make sure your trip is affordable, easy and enjoyable.
A major focus of OAT is cultural immersion. Travelers can expect to visit local schools, churches, and homes (where you might be treated to a home-cooked meal). Experienced guides -- all fluent in English -- lead groups off the beaten path when possible.
OAT strives to give back to the world they send travelers around. A portion of all proceeds goes to the Grand Circle Foundation, which supports cultural and educational programs in the countries visited.
Who Will Enjoy Traveling With Overseas Adventure Travel?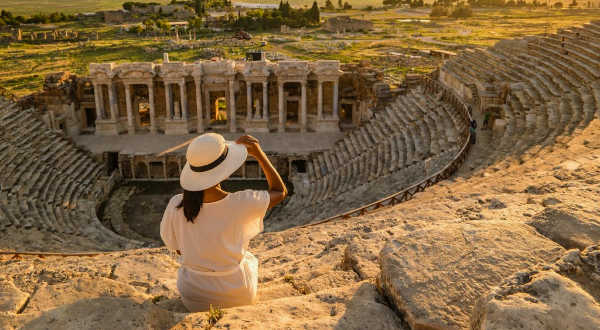 OAT specializes in small group tours around the world serving Americans aged 50 and older. They appeal to the old fashioned - the fact that they still offer a physical catalogue is testament - and their travel style reflects an appreciation of the classics coupled with an adventurous spirit to explore each destination deeper and from a local perspective.
Overall, prices fall into the moderate range, and are especially a bargain for solo travelers, who can save substantially by not having to pay for single supplements. Accommodations are designed to be both comfortable as well as unique and in keeping with the local spirit of the destination. If your hostelling days are over but you feel too adventurous for a standard hotel, OAT will be a great company to travel with.
OAT travelers are those with a passion for culture. They don't just want to see a destination, they want to experience it. For these travelers, spending a day in a Maasai village in Kenya, eating dinner with a local family in Chile's oasis town and interacting with local musicians at the bustling Libertad Plaza in San Salvador, Belize is a welcomed adventure.
Top Destinations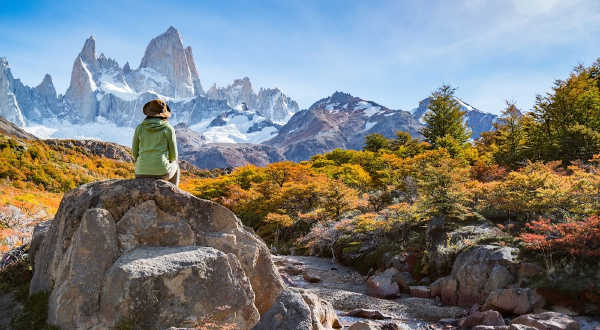 OAT operates tours all over the world, specializing in remote, off the beaten path destinations. African safaris are an especially popular offering, though you can also travel to Japan, India, Peru, Iceland, Vietnam, Albania, or Morocco, to name just a few of its far-flung destinations. OAT also runs small-ship cruises through the Galapagos, on the Amazon, and along the Turkish coast.
OAT Travel Style
With Overseas Adventure Travel you'll find a combination of transportation and accommodation styles, but all with an element of comfort. Groups are small, with a max of 16 (24 on small ship cruises).
Accommodations vary, but generally favor being local and non-traditional over a basic centrally located hotel. Their exact words are "emphasis on authenticity, rather than amenities".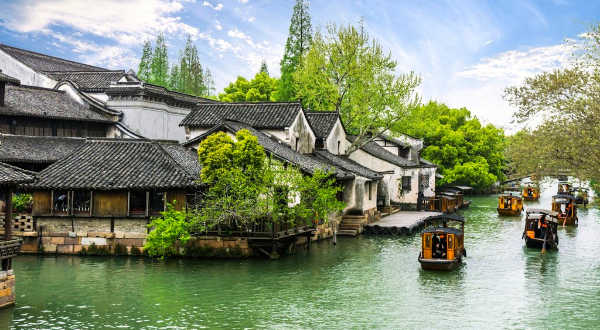 Their style is all about unique and meaningful cultural interaction. While you'll learn the history and see the famous sights, their true focus is about people and connections. This means you'll enjoy meals with local families, like you're just a friend over for dinner; visit schools and see the amazing work being done in small communities. The visceral understanding and perspective that comes from learning to cook traditional meals and make traditional crafts is what you'll find on an OAT tour.
Why Choose a Tour with OAT?
OAT offers a unique up close and personal experience, guaranteeing that its groups will never exceed more than 10-16 travelers. A spirit of spontaneity is part of what makes traveling with OAT special, as they strive to take advantage of every interesting opportunity during a trip.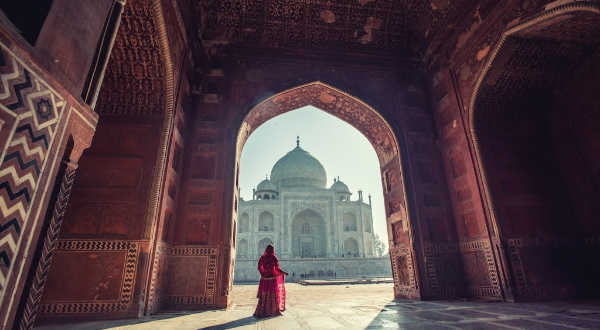 Traveling with Overseas Adventure Travel allows for an in depth cultural travel experience in comfort. Many opportunities exist for travelers to find deals, and it's a great way to meet new friends in a similar age range.
If you traveled extensively in your youth and are not ready to slow down, but perhaps are looking for a few more logistical ducks to be taken care of for you, OAT could be the perfect fit. They offer a variety of options for more independent minded travelers, as well as ample free time to explore and plan your own adventure during cruise port stops and on their group tours.
Alternatively, if this is your first travel experience, OAT will be a great starting point. You'll gain cultural insights, meet locals, as well as hit on all the best tourist sites that provide cultural and historical context to your destination.
Overseas Adventure Travel Covid Safety Precautions
Through December 31st 2020, Overseas Adventure Travel is offering Risk Free booking. You can transfer your departure with all change fees waived.
Some countries are beginning to reopen to international visitors with entry restrictions while others have remained closed. Stay up to date and see a full list of which countries are open »
About Myths and Mountains
Since it was founded in 1988, Myths and Mountains has endeavored – and succeeded – in immersing travelers deeply in the culture of destinations where they conduct both group and custom-designed trips. Each itinerary is focused upon one or more "core concepts" intended to provide unique insights into a destination.
What Makes Myths & Mountains Stand Out?
The concepts around which each trip is planned are not intended to limit participants' experiences. Instead, they provide inspiration to explore a destination more deeply and fully, based upon the unique attributes of the local culture.
For example, depending upon the destination, the "Culture and Crafts" focus might include learning traditional crafts or cooking local delicacies. "Natural Healing" and "Traditional Medicine" may visit a shaman festival or include a visit with indigenous healers in a rainforest. There also are itineraries that explore the "Environment and Natural History" of a destination, and "Religion and Pilgrimage Sites."
Who Will Enjoy Traveling With Myths & Mountains?
Travelers with Myths and Mountains are seeking to delve below the surface of a country and its culture, and meet and interact with its people. These trips are intended to provide an immersive experience, exploring through doing and getting to know individuals.
If your ideal trip challenges your perspective in ways you never saw coming, provides avenues through which to go off the beaten path, and explores well beyond the classic tourist spots then the Myths & Mountains approach could be for you.
These trips are not for those travelers who are looking to stay in 5 star hotels, or pack a lot of activities in each day. Expect modest but comfortable lodgings, you will be active during the day, and spend a good amount of time outside or in rural areas getting to know the locals.
People who travel with Myths and Mountains to Nepal, India, or Bhutan also have an opportunity to learn first-hand about the company-supported READ Global centers there.
Those self-sustaining projects provide education and community development to residents of isolated villages. In the past two decades, the close to 80 READ (Rural Education and Development) centers that have been established continue to improve the lives of people in countless ways.
Top Destinations
Given its goal of introducing travelers to life-changing experiences, it's not surprising that Myths and Mountains steers clear of more tourist-trodden destinations. It offers guided trips to six countries in each of Asia and Southeast Asia. A "Customize Your Trip" link to each planned itinerary described on the website enables those who wish to do so to tailor a tour to their own interests and preferences.
Myths & Mountains Travel Style
The term "off the beaten path" gets thrown around a lot these days, but Myths & Mountains creates itineraries with this in mind, and in a more authentic and true way than most. This is somewhat due to the destinations themselves that they specialize in.
Depending upon the location, Myths and Mountains augments familiar ways of getting around with modes of transportation that are indigenous to a destination. They include trekking through stunning landscapes, exploring caves in a sea canoe and hiking over lava fields to a volcano.
Why Choose a Tour with Myths & Mountains?
The Myths and Mountains approach to immersing travelers in the essence of a destination is a major reason why it attracts a very high percentage of repeat clients. You will return home with not only new understanding about a part of the world but also with memories of very personal experiences that will linger for the rest of their lives.
For Myths and Mountains, the belief that "There is no such thing as one itinerary fits all" is not just a slogan. It's the way the company does business. As a result, travelers benefit in ways well beyond only seeing a destination.
They get to know and understand its history, environment, and especially the people who live there. They come away with an understanding of a new and different society that results from being a participant in its traditions and mores, rather than just an observer.