Explore! vs Perillo Tours - Tour Companies Compared
Compare details and see what other travelers are saying.
| | | |
| --- | --- | --- |
| Tour Company | | |
Rating Breakdown
Recent Reviews

Not worth your money

0.0

July 2019

My Mom and I had the opportunity to visit Italy this summer on the 9 day Rome and Amalfi Coast Tour. Italy is a beautiful country and everyone needs to see and experience it before they die. However, I would NOT recommend Perillo Tours (PT). Here's why: Introductions of group members were not done at the orientation. There are still people on the tour that I did not meet or know their names. And, we were only given the first couple of days of our itinerary, which was VERY broad and lacking detail. I am still in shock that it was HAND-WRITTEN and lacking so much important information. For example, it would say that Breakfast was at 7 and we would depart at 7:30, we would tour the Coliseum and the Roman Forum, have lunch, and we would return to hotel at 5:30. I had so many questions: Where is breakfast located? Where do we meet to depart as a group? How long is each part of the tour? How long will we be on our feet/in direct sunlight? Will bathrooms be accessible on the tour? What time is lunch? Where is lunch? How long do we have to eat lunch? In my opinion, these are valid questions that should have been written down on the itinerary that was given. I will say that some of these questions were addressed verbally, but it would have been more relaxing for me to have at least had approximate plans written down on the itinerary. In our orientation, we were told that water was provided on every bus. NOT TRUE. I asked for a water bottle and was told that only the bus ride to Amalfi would have water bottles. So yes, you guessed it. My Mom and I went most of the day without water. This was frustrating knowing that we had perfectly good water bottles in our room and that we were misinformed during orientation. I think that it is also important to note that on the tours you don't always get to jump the lines. At all of the tour sites, we still had to get in the "tour group line" and wait our turn to go. Most of the time, we were standing in direct sunlight for 30+ minutes. Specifically, while we were waiting to tour the Blue Grotto at the Isle of Capri, we had to wait in a rocky boat for 45+ minutes. Keep in mind the conditions. It's hot, humid, loud, and the fumes from ALL the boats is almost unbearable. Then the captain of the boat randomly decided to jump out of line and move our boat closer to the cliffs for some reason. This area of the water was full of waves and not an ideal spot to anchor a boat. Accurate time frames or time estimates are almost nonexistent with PT. Not only is this confusing and not helpful, but this was a trend of the entire tour. No one knew any answers and it almost felt like we were being misinformed or dare I say lied to. My Mom and I decided to do one of the optional tour add ons. We understood that it was at an additional fee, but thought it would be worth it. Long story short, it was not. This tour started at 2, so we had a short window to rest, eat lunch, and regroup. We were told the walking tour would be 2 hours. It ended up being 3.5 hours in the heat of the day, direct sunlight, with no bathroom breaks, and only two stops at fountains to refill our water bottles, per my requests. At this point, my Mom becomes ill. She is light headed, nauseated, and no longer able to walk at the pace of the group (probably due to the heat, lack of water, and fast-pace of the tour, but that's just a wild hunch). I informed the tour guide of this and he responded loudly in front of other group members, "Well, what do you want me to do?!" I suggested that my Mom and I end the tour early and head back to the hotel in a cab. He told me that this was a pedestrian only part of town and that we would have to walk to find a cab pick-up area. He also made it very clear that PT would NOT pay for the cab ride. I was shocked to say the least that he did not seem to care that my Mom was sick and did not offer to help us in any way. When we arrived back at the hotel, we were given less than an hour to rest and get ready. So at this point, we had been up and moving in direct sunlight, with very little water for about 8 hours. Sounds relaxing and fun, right? My Mom was still feeling ill and was not able to go out for dinner with the rest of the group, so I asked PT to please send a meal from room service, so she could have dinner. PT would not accommodate this request because hotel room service was too expensive. Instead, they sent up a bucket of ice to our room. Confused about this? Yeah, we were too. At the restaurant, I was handed a to go bag of food to give to my Mom, but we didn't arrive back to the hotel until 10 PM and in my opinion, mozzarella cheese and prosciutto was the last thing my Mom needed to eat that late. If a person cannot go out to dinner because they are ill from the tour, then room service should be provided by PT to help them feel better. I have so many more things to add, but not enough character space to do so. In summary, do NOT book with PT!

Read more

Loved, loved, loved our "South & Sicily" tour! Fantastic, knowledgeable and informative professional guide (Lorenza). My only regret is that my trip is over! Also, I would have liked to have stayed another day/night in beautiful Taormina. Thank you Perillo for taking care of everything for us resulting in a trip of a lifetime that we shall never forget!! We had a wonderful time.

Read more

Tour

Perillo Tours Company Reviews

Never again! Perillo is sliding downward quickly.

0.0

February 2019

No on-site management. The staff has no supervision.
Hotel is moldering and crumbling. Serious personal safety issues of several kinds. Doors are left unlocked all night, my room door bolt was broken.
I had some very unsettling experiences in a hotel and Perillo tried to ignore me and make me go away.
Extremely inept, defensive, inexperienced and unprofessional staff.

Read more

Tours
377 Trips
8 Trips
Average Trip Price Per Day
$ 0
$ 260
Operator Type
Mixed Land & Cruise
Group Tour Operator
Size
Global Operator
Local Specialist
Trip Styles

Group Tours
Independent / Self-Guided Packages

Group Tours
Custom Itineraries
Independent / Self-Guided Packages

Service Level
Standard
Standard
Regions

North America
South America
Australia & Pacific
Asia
Africa
Europe

Known For

Trekking & Camping
Cycling
Adventure

Headquarters
Hampshire, UK
Woodcliff Lake, New Jersey, USA
Year Established
1981
1945
Solo Friendly
No single supplement
N/A
Tour Languages
English
English
Top Trips
Similar Companies
Countries
About Explore!
Why Explore
Unforgettable experiences
On our trips you'll see a mix of famous sights and hidden gems that others miss, or don't even know about. As travellers, we want to experience a country, not merely observe it. We'll take you closer to the country, its culture and people, often in unscripted, spontaneous, impossible-to-replicate ways. You'll come home having seen and experienced the country in a way that other travellers might never have.
Expert local guides
If you book a guided trip, like one of our small group tours, your guide or tour leader will use their expert insider knowledge and local connections to make the most of unexpected opportunities. You might be invited to watch the sunrise from a lighthouse or to join family Diwali celebrations. They'll be on hand to make sure your trip goes smoothly, taking care of logistics. Our tour leaders are all hand-picked and trained by our experienced team to ensure consistently high standards.
Small groups & private trips
Our average group size is just 12; big enough to meet like-minded people but small enough to get to the heart of a destination. All sorts of people travel on our trips; groups are usually a mix of solos, couples and friends united by an adventurous spirit and a sense of fun. Get in touch to learn more about the group already booked on a particular trip (age range, solos vs couples etc). If you'd prefer a more private experience, we also offer a large range of Self-Guided trips throughout Europe.
Sustainable Travel
Responsible tourism is one of the driving principles of Explore. We care deeply about travelling in a way that positively impacts the people and places we visit.
We have joined forces with other leaders in the tourism industry to help tackle the largest environmental crisis ever faced: climate change. As a responsible tour operator, we know that we are part of the problem, but this is our commitment to become part of the solution.
We offset carbon on all trips booked with us. We recognise it's not perfect, but believe that carbon offsetting is the most effective way of addressing carbon emissions in the short-to-medium term. By working with ClimateCare, a Gold Standard provider, we will offset the transport, accommodation and flights booked with us. This is part of a bigger project to reduce carbon, as part of our long-standing commitment to sustainable travel.
Accommodation
We carefully select our accommodation to give you a comfortable night's sleep in the best possible locations. The places we stay are every bit as important as the sights we visit and the things we do. Wherever possible we choose small, local and family-run properties. Occasionally, when we want to get off the beaten tourist trail, we may stay in more basic accommodation. Choices are based on what's available in the places we want to stay; we choose the accommodation to suit the itinerary, not the other way around.
Travel with Confidence
Our protocols are guided by the WTTC (World Travel & Tourism Council), UNWTO (World Tourism Organisation), and the European Commission and local government regulations and include personal protection, extensive disinfecting and physical distancing measures. When you travel with us you can be confident that we are doing everything possible to keep you safe.
General guidelines for the safe operation of Explore trips
• Given the ever-changing nature of local rules and protocols relating to COVID-19, our itineraries are under regular review and will be tweaked according to local requirements to ensure a safe experience. Should any major change be required, you will be informed prior to departure.
• Our Explore leaders will make judgement calls during the trip to modify the itinerary if appropriate social distancing can't be achieved (for example to avoid a large crowds).
• Our Explore leaders will undergo detailed training on COVID-19 protocols and leading our trips in the 'new normal'.
• Our Explore leaders will brief you on arrival on the usage of face masks and social distancing during the trip, based on local government guidelines.
• Only restaurants with strict protocols that comply with local requirements for food hygiene and social distancing will be used. We will encourage outdoor eating spaces where possible.
• All our staff and third party suppliers will continually be updated on any new health and safety protocols.
Protocols for transport
• Our drivers will follow local protocols on the usage of face masks and required social distancing.
• Our drivers will make alcohol-based hand sanitizer and paper tissues available in the vehicle and encourage customers to clean hands when they get into the vehicle.
• All relevant touch points (seats, door handles, etc.) in vehicles will be disinfected regularly throughout the day.
Protocols for hotels
• Explore will only offer hotels that have specific COVID-19 protocols in place and comply with local government guidelines.
• We will ensure these measures include; enhanced room cleaning, ventilation, social distancing, regular cleaning and disinfection of high frequency touch points in public areas, food safety, staff re-training and minimising contact within the properties.
If you become unwell
• All Explore leaders are trained to support any customer who becomes ill during a trip.
• Explore has a country-specific response plan in place to enable us to coordinate the most appropriate medical support and local assistance in the event of a suspected COVID-19 case within the group.

• Explore leaders are supported by our 24/7 operations team and local in-country partners.
Our recommendations for you
• You should take your own face masks (minimum x2 reusable) and alcohol based hand sanitizer. Even if not required in your travel destination face masks are necessary for your flight there, and local rules can change. It's better to be prepared.
• You should check with airline on their individual COVID-19 requirements before departure.
• You should carry your final documents on you as some airlines and arrival airports are requesting that you fill in a 'passenger locator declaration' which will require you to fill in your overnight hotel stops.
• You should regularly check your own government travel advice and that you meet the entry requirements including but not limited to COVID-19 tests, pre arrival health questionnaires and in country Track and trace apps etc.

About Perillo Tours
Founded in 1945, and headquartered in New Jersey, Perillo was a pioneering company in the guided travel industry.
What Makes Perillo Stand Out?
Destination expertise

Well-balanced itineraries

Generous and satisfying meals

First-rate hotels
Perillo has been a name in the tourism industry since the 1940s, known for operating tours of Italy. Today Italy is still their main focus, though they have expanded to offer limited departures in Hawaii, Greece, and Costa Rica.
They provide well thought out and classic itineraries, showcasing the traditional sights, nicely augmented with local insider knowledge. Perillo is a classic tour company, offering several trip options including custom tours, destination weddings, and traditional escorted group trips. On the trip, you'll benefit from their extensive experience and destination knowledge.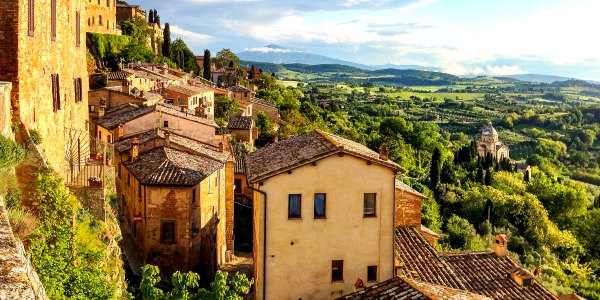 They have a dedicated Italy brand, "Perillo Italy Tours", which expands on their long legacy providing Italy guided experiences, as well as a "Learning Journeys" brand. Their learning journeys travel to many more destinations, and cover a very wide range of interests, including certification classes for certain skills.
Who Will Enjoy Traveling With Perillo?
Older travelers

Solo female travelers

Those interested in classic, custom, and themed tours
All ages are welcome on Perillo tours, however their type of travel may be more enjoyed by older travelers looking for a calm, fully managed tour. Perillo is a bit old fashioned. They do one thing and do it well, and haven't changed much in the 60 years that they've been around. So if you're looking for a traditional guided tour, busy but not with too many bells and whistles, Perillo is a great choice.
One unique offering through Perillo is their faith-based journeys. This was one of the first types of tours designed by Perillo. You can visit Greece and the Holy Land, as well as several important religious destinations in Italy.
For travelers seeking an authentic religious-themed travel experience Perillo's extensive experience leading and planning these kinds of tours is nearly unmatched.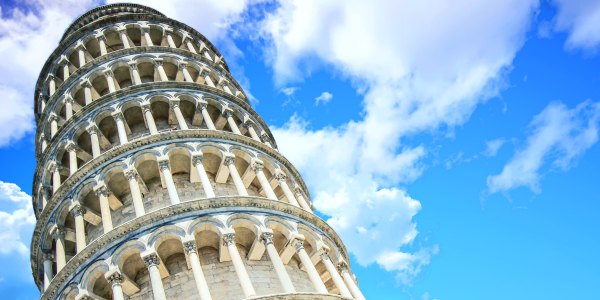 Custom trip options are also available through Perillo. These custom group experiences cover a wide range of interests including yoga / health and wellness retreats, festivals, and learning tours geared toward universities. If you're planning a destination wedding or honeymoon they have services dedicated to this as well.
Their Learning Journeys are perfect for solo female travelers and enthusiastic life learnings passionate about learning new skills, languages, or diving deeper into the history of a certain destination and culture.
Top Destinations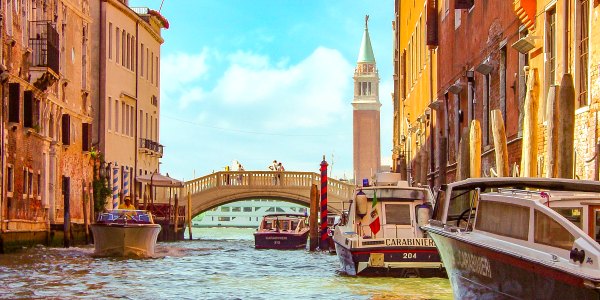 Perillo is known for, and primarily focuses on, Italy tours. Here their breadth of knowledge is impressive as they began operating Italy tour packages in 1945. Perillo Italy tours cover the whole country, including Sicily, with special emphasis on classic sights and local eats.
Perillo also offers escorted tours in Hawaii, Greece, and Costa Rica.
Their "Learning Tours," focus on niche educational travel and classes around the world, including Africa & the Middle East, Asia, and Australia.
Perillo Travel Style
Large groups or private vacation packages
Tried and true is Perillo's style. They may not have the most flashiest or easily navigable website out there, or the most unique itineraries, but they know guided tours, they know Italy, and they stick with the classics.
Hotels, meals, and activities on Perillo tours have been personally vetted and experienced by the founder, and they have everything down to a science.
Perillo Itineraries are between 9-10 days on average, often focusing on cuisine and historical sights. Groups tend to be between 20 and 40 people, and they often arrange private departures for large groups such as families or wedding parties.
Special interest tours are another popular kind of itinerary offered through Perillo. In Italy, they offer a number of golf tours, faith-based tours, and culinary tours. Learning tours often focus on cooking, as well as art and history, science, and wildlife.
Why Choose a Tour With Perillo?
Classic sites and itineraries

Guides with significant destination expertise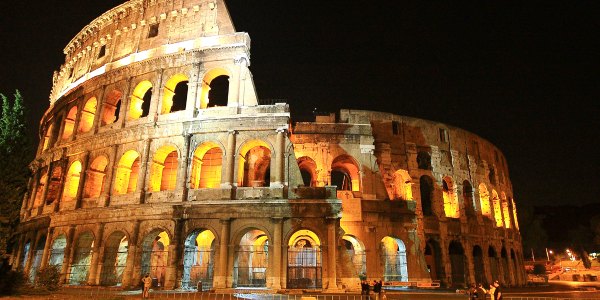 For an Italy tour that appreciates the standards and approaches their itineraries from a local point of view, Perillo is the place to go. Their tours operate from the major cities to the charming hill towns more off the beaten path. You'll have a carefully crafted tour with a thoughtful balance of sightseeing, free time, optional activities, and relaxation.
They are not the flashiest of tour companys, and their website is somewhat difficult to navigate to find all the options available - of which there are a good number. But they certainly have laurels to rest on given their extensive background and long historic legacy in guided tourism.
Covid-19 Updates
Perillo is updating their status regarding trip operations on a regular basis. As of October 2020, all November 1 - 15th departures are postponable without subject to cancellation fees.