Tauck vs Peregrine Adventures - Tour Companies Compared
Compare details and see what other travelers are saying.
| | | |
| --- | --- | --- |
| Tour Company | | |
Rating Breakdown
Recent Reviews

amazing beyond all our expectations

0.0

April 2019

We arrived home last week following an 11 day tour with Peregrine Plus, Lima, The Sacred Valley and Lake Titikaka. It was amazing beyond all our expectations. Our private guide was a Peruvian local, English speaking, he was excellent great local knowledge and organised everything like clockwork. Our accommodation was brilliant we were treated like royalty, check out Hotel B in Lima, Sol Luna Urubamba and Hotel Belmond Monasterio in Cusco. Would highly recommend this tour and look forward to another experience with Peregrine in the future.
1 Comment

Read more

Tour

Peregrine Adventures Company Reviews

What an AMAZING 6 week trip of 6 countries!

0.0

January 2019

My first ever trip in smaller numbers - loved it, yes, loved it so much as we could do things that larger groups can not do. Ecuador, Peru including the Amazon region, Bolivia, Chile, Argentina, Brazil were awash with fantastic experiences with the stunning and majestic sights, the people and their culture, the food, animal and bird life and of course, what I accomplished by surprising myself at the Incan ruins. Our guides, Alejandro in Ecuador, Sally in Peru and Sabina in Chile, Argentina and Brazil were just the best Ambassadors for Peregrine as they showed such passion for their country and genuine care for each of our small number to return home with amazing memories to abide in our hearts forever. Muchas Gracias to each of you as you have touched my life with a very special imprint. I highly recommend this full trip for the entire 6 weeks just in case you have not noticed.

Read more

Fabulous time with a wonderful guide, Jorge.

0.0

October 2018

This trip was fabulous and it was made even better with the knowledge and expertise of our Spanish-speaking guide, Jorge Riofru. Jorge smoothed over all our difficulties and showed us the real Peru that is his homeland. He was able to ensure that my coeliac diet was catered for even when we were trekking to Machu Picchu! this trip was enhanced by the deep knowledge and love that Jorge has for his country. this has been one of the best trips ever.

Read more

Tours
834 Trips
13 Trips
Average Trip Price Per Day
$ 698
$ 884
Operator Type
Mixed Land & Cruise
Group Tour Operator
Size
Global Operator
Global Operator
Trip Styles

Group Tours
Small Ship & Expedition Cruises
River Cruises

Group Tours
Small Ship & Expedition Cruises
Independent / Self-Guided Packages

Service Level
Standard
Standard
Regions

North America
South America
Rivers & Seas
Australia & Pacific
Asia
Africa
Middle East & North Africa
Europe
Antarctica & the Arctic

North America
Central America & Caribbean
South America
Australia & Pacific
Asia
Africa
Middle East & North Africa
Europe
Antarctica & the Arctic

Known For

50+
Solo & Singles Travel
Safari
Adventure

Headquarters
Norwalk, Connecticut, United States
Melbourne, Victoria, Australia
Year Established
1925
1978
Solo Friendly
N/A
No single supplement
Tour Languages
N/A
English
Top Trips
Similar Companies
Countries
About Tauck
Founded in 1925 by Arthur Tauck, the company has blossomed from a New England motor coach tour agency to offering trips throughout the world -- by land (including rail), sea, and sometimes by air (private air charters, helicopters). But it remains a Tauck family-run business, now in its fourth generation.
Quick Facts
Founded in 1925
Luxury travel with a friendly touch
Small groups, large groups, river cruises
Solo friendly
Average tour price is around $6,000 p/p
Unique partnerships: BBC Earth, offering science themed nature tours, Ken Burns journeys in the US
What Makes Tauck Stand Out
Long legacy
Classic destinations
Several types of itinerary, from cruises to family trips
All inclusive pricing
Themed trips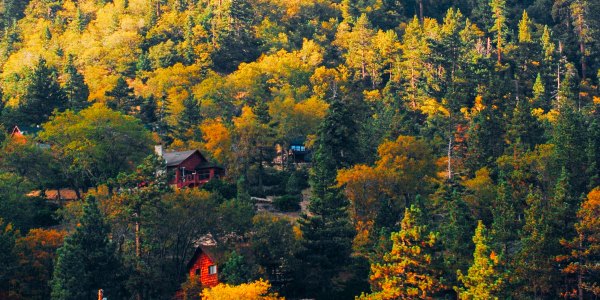 "No grouches or pessimists" was the plea in a 1920s newspaper ad for a small tour group. From that small automobile taking curious, adventurous New Yorkers along dusty roads through beautiful New England, Tauck has come a long way, now offering guided tours throughout the world.
They look upon their legacy with immense pride, as well they should. Arthur Tauck was an immigrant who pulled himself up by bootstraps and engenuity, and his name represents a supreme, classic and classy tour experience.
Tauck is a long-established high-quality tour operator with a strong reputation as one of the top companies offering upper-mid-range to luxury group travel and river cruises for the 50+ crowd. While its staple has been European and North American land tours, Tauck has been increasingly expanding into special family trips, exotic locations, and recent award-winning European river cruising.
Who Will Enjoy Traveling with Tauck?
Families
50+
River cruisers
History buffs
Pricing is virtually all-inclusive -- no additional options that can run up costs are offered during the trips, yet this is not a place for the true budget traveler. Though they offer several different types of tours, from family vacations to river cruising, attracting and serving a diverse customer group, the legacy of tradition and comfortability appeals largely to older and middle aged travelers.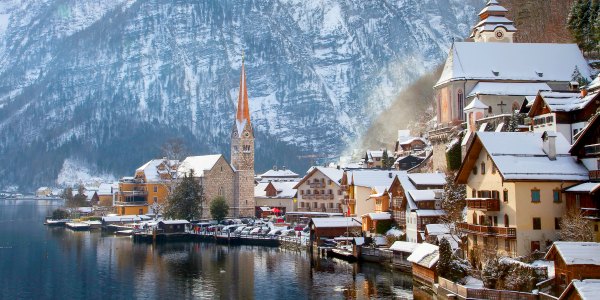 Solo travelers are very welcome on Tauck trips, and pay a low single supplement. Numerous specifically solo friendly tours are offered. You'll meet romantic singles, or simply independent minded travelers, of all ages.
Large family or friend groups could find a great fit at Tauck. Particularly because if your group is 11 people, the 11th travels for free! Because of Tauck's impressively wide reaching themes and styles for families, having several different ages will be easier to entertain than they might be with other companies.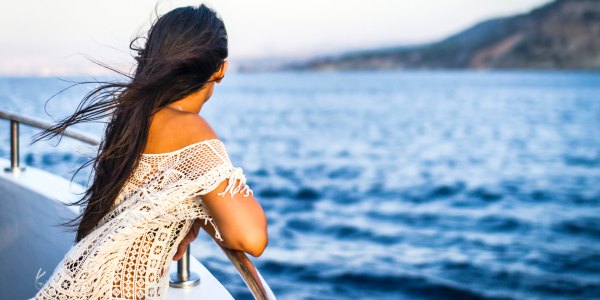 They even have dedicated "family river cruises". So if you're considering a multi-gen family reunion or have a large group of friends with various ages, Tauck could be a good choice.
Top Destinations
Tauck destinations include all seven continents -- so whether you're trying to plan an Iceland vacation or looking to take a trip to Canada, consider Tauck!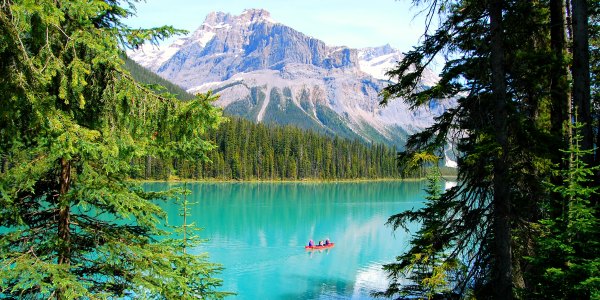 Special themes may include food and wine, North American national parks, fall foliage, solo travel, African safaris, "Culturious" travel (for culturally curious baby boomers), "Bridges" (for families), and "Events," which are considered once-in-a-lifetime travel experiences.
These may feature a trip to the Kentucky Derby or journeys based around themes of Ken Burns films, with a chance to meet Burns himself.
Tauck Travel Style
Tauck's travel style is all about seeing destinations in comfort, yet with a strong sense of adventure and desire to see different sides of the destination - from local life to culturally immersive activities.
Land tours are where they began, and they offer hundreds of different tours of various lengths around the world. Typically accommodations are in comfortable 3, 4, and occasionally 5 star hotels.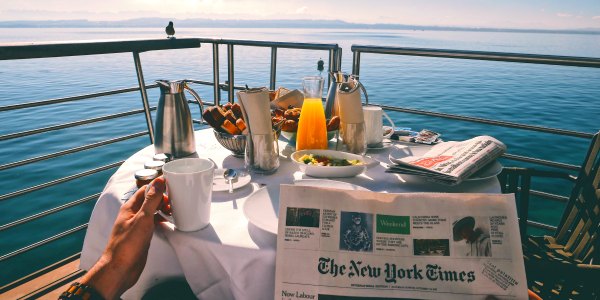 Tauck has an award winning river cruise line, covering a variety of European rivers. They strive to create an intimate setting, where customer service is not compromised. Small ship cruises use 40- to 264-passenger-size yachts and expeditionary vessels that can visit small islands and other locations that big ships cannot. The staff is known for its attentiveness and individualized service.
Among Tauck's unique partnerships is a special connection with the BBC Earth, through which they offer what they call "Earth Journeys". These explore the natural world with emphasis on being outdoors learning the fascinating earth science behind stunning nature and wildlife.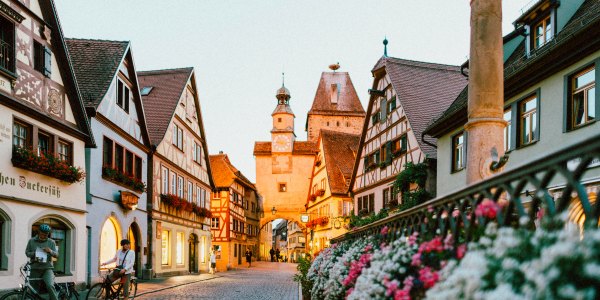 Tauck is a luxury minded brand, and their prices do tend to sit in the upper budget range. Think an average price between $5,000 and $7,000 per person. That said, they strive to reflect a friendliness and openness, and steer away from any kind of "stuffy" feeling. Their trips are comprehensive and full of enriching cultural activities, while also appreciating the value behind enjoying a cocktail hour before heading into dinner.
Why Choose a Tour or River Cruise With Tauck?
Tauck has an impressive array of travel styles and tours, suitable to numerous types of travelers. They are especially popular with large family groups and corporate groups, as well as very friendly to solo / single travelers.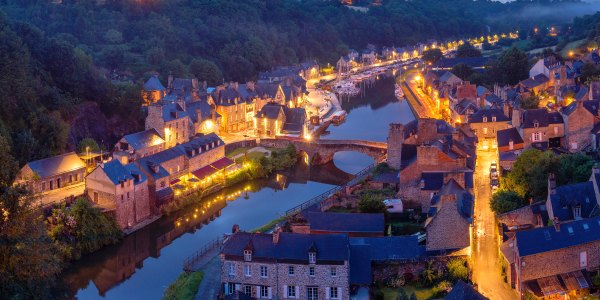 A renowned, award winning, and well established company, they seamlessly marry innovation with legacy - sticking to their roots while continuing to create unique offerings. Some of its biggest growth has come on water, where Tauck operates a fleet of seven European river boats and a number of small ship cruises. Their customer service, attentive and knowledgeable guides are definitely a key component to their popularity.
Tauck offers something for just about everyone.
Covid-19 Updates
Tauck has an internal "Global Response Team" that is poised and ready for responding to the unexpected, from extreme weather events to outbreaks.
They have implemented stringent safety requirements for their trips going forward, training guides on enhanced protocols and health screening practices. Guests will be required to wear face coverings on all outings.
About Peregrine Adventures
With Peregrine Adventures, 'anywhere is possible.' Based in Australia, Peregrine has led small-group, 'soft' adventure-style trips worldwide for over 30 years. It was one of the first operators to employ local leaders, a practice that is now widespread in guided travel.
What Makes Them Stand Out?
While considering itself an adventure travel company, Peregrine promises to "smooth down the bumps and rough edges." In short, it's more about soft adventure with added comforts than roughing it. Group sizes are kept small, with no more than 16 travelers per trip. Its philosophy is that while "seeing the famous sites is a must, it's those memories of wandering through a little village or sharing dinner with a local family that leave a lasting impression." The small-group aspect allows for more time to absorb the nature of the places visited, and to make a minimal environmental impact on them as well.
Who Travels With Them?
While Peregrine is a global company, many of its travelers originate from Australia and New Zealand. However, their groups can be geographically diverse, with most travelers 50+ years of age.
Where Do They Operate? Peregrine offers a wide variety of exciting global destinations, with 200 trips across 80 countries -- spanning from Egypt to Turkey to Canada trips! The company is perhaps best known for its Himalayan trekking excursions to far-flung destinations including Nepal, Bhutan, and Tibet. It was a pioneer in high-altitude trekking and these trips remain among their most popular today.
How Does it Work?
Most travel is by private, air-conditioned minibus, but you might find yourself on a houseboat in Kerala, India, a tuk-tuk in Sri Lanka, or a mountain lift on the best Switzerland tour you've ever experienced. Lodging and dining is at smaller, locally run hotels and restaurants. You might also dine with locals from time to time, and stay with local families or at campsites as well.
Why Travel With Them?
Peregrine is a good choice if you're looking for a bit of a softer landing with respect to transportation and accommodations but still crave an authentic, off-the-beaten-path experience. If you're looking for more individual travel, Peregrine will craft independent journeys, arrange self-guided walking and cycling tours, or arrange private group and tailor-made trips. It's your choice. Peregrine also helps support various community and conservation projects via its ties with the Intrepid Foundation.