Tauck vs Victoria Cruises - Tour Companies Compared
Compare details and see what other travelers are saying.
| | | |
| --- | --- | --- |
| Tour Company | | |
Rating Breakdown
Recent Reviews

China's Hidden Gem

0.0

July 2016

While China is a very hectic, very overwhelming country, it is also a country filled with incredible natural beauty. For the average tourist, these beautiful sites are largely inaccessible or extremely difficult to access due to a combination of language barriers and lack of public transportation. One of these gorgeous areas is located between Yichang and Chongqing: the Three Gorges of the Yangtze River.

With this in mind, many cruise companies have begun offering multi-day trips down the Yangtze River, making the relatively inaccessible easily accessible. One such cruise company is Victoria Cruises. They have a range of vessels and itineraries to suit one's needs. We decided to hop aboard their most prestigious boat, the Victoria Jenna, for a five night/four day cruise luxurious cruise through the gorges. Newly renovated this year, the ship exudes class and comfort.

The rooms aboard the Victoria Jenna were clean and quite spacious considering we were on a ship. To compliment the five-star standard within the rooms itself, the Victoria Jenna offered ample facilities for it's guests. Whether you want to lounge on the rooftop or grab a drink at the lovely Yangtze Club bar, there's something for everyone. The dining options for breakfast, lunch, and dinner were fantastic; the Victoria Jenna offered an array of food from Asian to Western cuisine.

Of course, one of the main reason people cruise is for the excursions. We were lucky enough to go on all of the included and optional tours offered on the Victoria Jenna, and I'm thrilled that we did. They outsource local guides that are truly knowledgable about each and every site.

Last but not least, I was astounded by the staff; never have I seen a staff so attentive and friendly. A very special shoutout goes to Dick, our Cruise Director, who made sure that everything we needed was taken care of; Steven, our River Guide, who not only knew the in's and out's of the Yangtze, but also taught Mahjong and Chinese 101, on top of playing MC for the week; and Maggie, our fantastic waitress for every meal in the Executive Lounge, who not only knew us by name, but knew all of our food and drink preferences as well.

I wouldn't cruise down the river with any company other than Victoria Cruises! It was truly the highlight of my month-long journey in China.

Thanks again!
Sarah

Founder, The Five Foot Traveler


Read more

Victoria Jenna "an unreservedly positive experience"

0.0

July 2016

Victoria Jenna "an unreservedly positive experience"

Sailed the VICTORIA JENNA , on a 7 nite/8 day cruise Chongqing to Yichang (return), April 2016.

Can easily say, overall was the most outstanding cruise trip ever taken by us.

- the Jenna, was essentially a "new" ship, just on it's second trip out after refurbishing, with everything working to our satisfaction
- we were booked into an Executive Suite on deck 5, a large room with two double beds, new updated bathroom, ample storage, and outside balcony
- room location was very close to Executive Lounge, a large area on deck 6 utilized for all our meals, daily Happy Hour (wine, beer, snacks), and designated as a quiet area to hang out during the day for coffee, tea, and snacks, allowing us to meet new friends ... the Lounge was very popular with us with the attention and service provided second to none
- excellent meals more than met our expectations ... buffet breakfast and lunch served, with an a la carte dinner menu ... a mix of Western and Chinese
- passenger mix was mostly non-Asian with use of English-Mandarin on equal basis
- central to our cruise success was the Jenna"s Cruise Director (Dick Carpentier) who demonstrated time after time that he was a master of his trade. His Jenna staff, youthful and vibrant, was ALWAYS on top of everything, no matter what department
- onboard entertainment was above average – the costumes, traditional music and dance
- the Jenna River Guide (Steven) was very active providing timely and informative commentary as we wound our way thru the Gorges and other areas of interest
- the Yangtze sights, as advertised, provided us with great scenery thru the various gorges and the dam itself. Made three off-ship excursions (two via excursions on smaller vessels plus the dam tour itself) ... our favorite was on a small vessel thru the Gorges of Goddess Stream ... highly scenic and a must see. Overall, the Yangtze scenery was very good and spectacular in many spots ... in certain areas the perpetual mist resonated with some of the Chinese paintings that one comes across
- the Jenna provided us with a relaxed atmosphere. All land excursions were well organized and led by very experienced English speaking guides
- Wifi on the Jenna was great ... both for internet speed and reliability (note: no Google or Facebook access in China)
- special assistance was proactively provided by the Jenna front office to ensure the ease of boarding and that offloading went smoothly, including arrangements for ground transportation back to our Chongqing hotel and even calling the hotel the night before from the Jenna to ensure that the hotel would be ready for our early checkin ... all this was done without asking
- the Jenna team quickly saw upon boarding that I had limited personal mobility (canes) and really stepped up to provide all kinds of additional assistance to ensure I could get to wherever I wanted, literally every step of the way, including the land excursions. Can"t say how much I (and especially my wife) appreciated this
- to top it off, this cruise was very close to our 50th anniversary and Victoria Cruises made sure we would well remember ... a very special dinner was planned and personally prepared and served to us by the Executive Chef (Jack Shapensky) on our last night, including a large anniversary cake that we were pleased to share with others ... this was a big and pleasant surprise to us and totally unexpected

Would I recommend Victoria Cruises and the Victoria Jenna? ... the answer can be said in one word ... ABSOLUTELY! Our experience was 5 Star without question, far exceeding all (high) expectations, with the Jenna being a great complement to some wonderful Yangtze scenery. Special kuddos to Victoria Cruises and the Jenna team under Cruise Director Dick Carpentier. The very high level of service quality provided by a staff who sparkled at all times, the standout ship, the amenities, and the Yangtze itself, made for a most memorable trip

Only wish that Victoria Cruises sailed to more places than the Yangtze ... if/when they do, we will be lined up for

Booked this cruise through Victoria Cruises office in New York

Read more

Overall great experience

0.0

August 2015

I took a Victoria Cruises river cruise down the Yangtze River to tour the Three Gorges Dam in China in 2014. If you are a westerner in China, this is one of your best options. The company really does go the extra mile to try to make their western guests comfortable: They hire a European liaison just to greet and communicate with the western cohorts. Additionally, because the cruise line is very aware that westerners don't always have the same palette as the Chinese, the westerners have the option to eat in a separate dining area where more customized western food is served. At the end of the trip, we got a nice live cultural show from the crew. (Unfortunately, judging by some of their faces, only half of them really wanted to be there but I can't knock them for that). Overall, it was a very pleasant trip, with many wonderful land excursions along the river. I highly recommend Victoria Cruises for a westerner traveling in China.

Read more

Tour

Victoria Cruises Company Reviews

Tours
949 Trips
8 Trips
Average Trip Price Per Day
$ 694
$ 0
Operator Type
Mixed Land & Cruise
River Cruise Line
Size
Global Operator
Local Specialist
Trip Styles

Group Tours
Small Ship & Expedition Cruises
River Cruises

Small Ship & Expedition Cruises
River Cruises

Service Level
Standard
Luxury
Regions

North America
South America
Rivers & Seas
Australia & Pacific
Asia
Africa
Middle East & North Africa
Europe
Antarctica & the Arctic

Known For
Headquarters
Norwalk, Connecticut, United States
12th Floor Flushing, New York, United States of America
Year Established
1925
1994
Solo Friendly
N/A
N/A
Tour Languages
N/A
N/A
Top Trips
Similar Companies
Countries
About Tauck
Founded in 1925 by Arthur Tauck, the company has blossomed from a New England motor coach tour agency to offering trips throughout the world -- by land (including rail), sea, and sometimes by air (private air charters, helicopters). But it remains a Tauck family-run business, now in its fourth generation.
Quick Facts
Founded in 1925
Luxury travel with a friendly touch
Small groups, large groups, river cruises
Solo friendly
Average tour price is around $6,000 p/p
Unique partnerships: BBC Earth, offering science themed nature tours, Ken Burns journeys in the US
What Makes Tauck Stand Out
Long legacy
Classic destinations
Several types of itinerary, from cruises to family trips
All inclusive pricing
Themed trips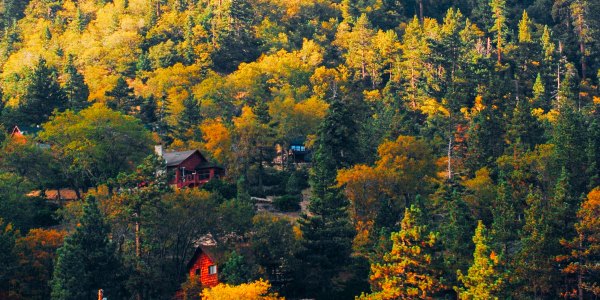 "No grouches or pessimists" was the plea in a 1920s newspaper ad for a small tour group. From that small automobile taking curious, adventurous New Yorkers along dusty roads through beautiful New England, Tauck has come a long way, now offering guided tours throughout the world.
They look upon their legacy with immense pride, as well they should. Arthur Tauck was an immigrant who pulled himself up by bootstraps and engenuity, and his name represents a supreme, classic and classy tour experience.
Tauck is a long-established high-quality tour operator with a strong reputation as one of the top companies offering upper-mid-range to luxury group travel and river cruises for the 50+ crowd. While its staple has been European and North American land tours, Tauck has been increasingly expanding into special family trips, exotic locations, and recent award-winning European river cruising.
Who Will Enjoy Traveling with Tauck?
Families
50+
River cruisers
History buffs
Pricing is virtually all-inclusive -- no additional options that can run up costs are offered during the trips, yet this is not a place for the true budget traveler. Though they offer several different types of tours, from family vacations to river cruising, attracting and serving a diverse customer group, the legacy of tradition and comfortability appeals largely to older and middle aged travelers.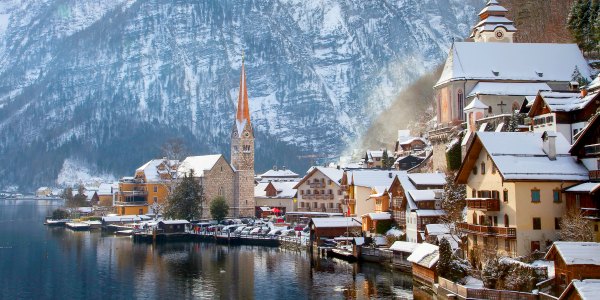 Solo travelers are very welcome on Tauck trips, and pay a low single supplement. Numerous specifically solo friendly tours are offered. You'll meet romantic singles, or simply independent minded travelers, of all ages.
Large family or friend groups could find a great fit at Tauck. Particularly because if your group is 11 people, the 11th travels for free! Because of Tauck's impressively wide reaching themes and styles for families, having several different ages will be easier to entertain than they might be with other companies.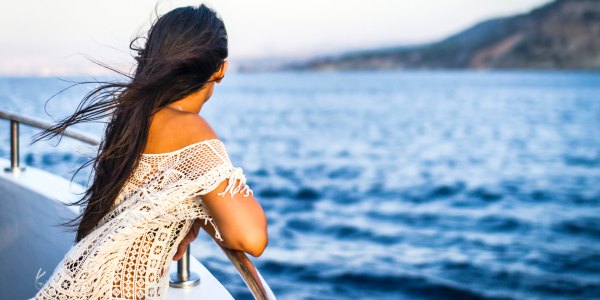 They even have dedicated "family river cruises". So if you're considering a multi-gen family reunion or have a large group of friends with various ages, Tauck could be a good choice.
Top Destinations
Tauck destinations include all seven continents -- so whether you're trying to plan an Iceland vacation or looking to take a trip to Canada, consider Tauck!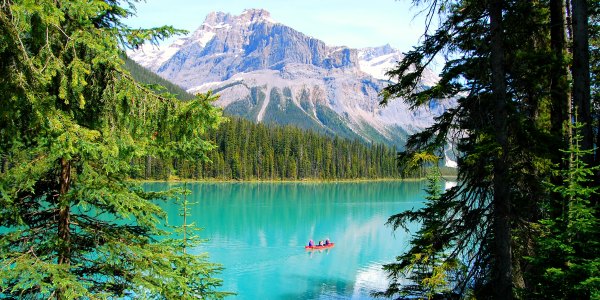 Special themes may include food and wine, North American national parks, fall foliage, solo travel, African safaris, "Culturious" travel (for culturally curious baby boomers), "Bridges" (for families), and "Events," which are considered once-in-a-lifetime travel experiences.
These may feature a trip to the Kentucky Derby or journeys based around themes of Ken Burns films, with a chance to meet Burns himself.
Tauck Travel Style
Tauck's travel style is all about seeing destinations in comfort, yet with a strong sense of adventure and desire to see different sides of the destination - from local life to culturally immersive activities.
Land tours are where they began, and they offer hundreds of different tours of various lengths around the world. Typically accommodations are in comfortable 3, 4, and occasionally 5 star hotels.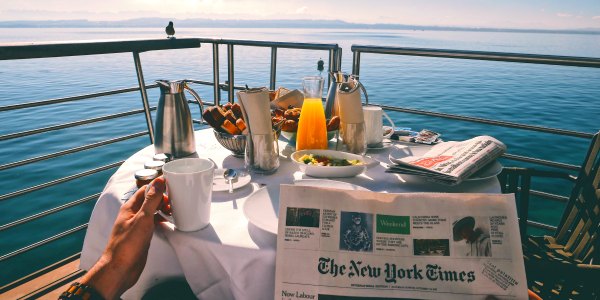 Tauck has an award winning river cruise line, covering a variety of European rivers. They strive to create an intimate setting, where customer service is not compromised. Small ship cruises use 40- to 264-passenger-size yachts and expeditionary vessels that can visit small islands and other locations that big ships cannot. The staff is known for its attentiveness and individualized service.
Among Tauck's unique partnerships is a special connection with the BBC Earth, through which they offer what they call "Earth Journeys". These explore the natural world with emphasis on being outdoors learning the fascinating earth science behind stunning nature and wildlife.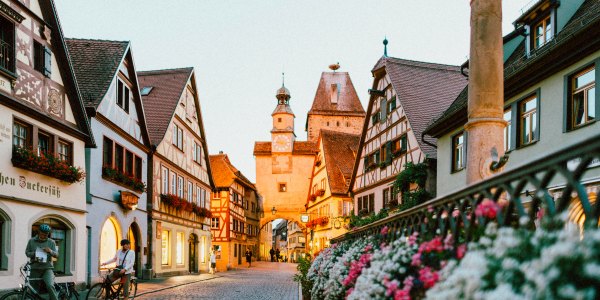 Tauck is a luxury minded brand, and their prices do tend to sit in the upper budget range. Think an average price between $5,000 and $7,000 per person. That said, they strive to reflect a friendliness and openness, and steer away from any kind of "stuffy" feeling. Their trips are comprehensive and full of enriching cultural activities, while also appreciating the value behind enjoying a cocktail hour before heading into dinner.
Why Choose a Tour or River Cruise With Tauck?
Tauck has an impressive array of travel styles and tours, suitable to numerous types of travelers. They are especially popular with large family groups and corporate groups, as well as very friendly to solo / single travelers.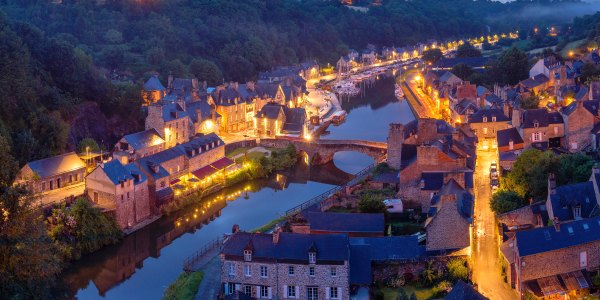 A renowned, award winning, and well established company, they seamlessly marry innovation with legacy - sticking to their roots while continuing to create unique offerings. Some of its biggest growth has come on water, where Tauck operates a fleet of seven European river boats and a number of small ship cruises. Their customer service, attentive and knowledgeable guides are definitely a key component to their popularity.
Tauck offers something for just about everyone.
Covid-19 Updates
Tauck has an internal "Global Response Team" that is poised and ready for responding to the unexpected, from extreme weather events to outbreaks.
They have implemented stringent safety requirements for their trips going forward, training guides on enhanced protocols and health screening practices. Guests will be required to wear face coverings on all outings.
About Victoria Cruises
The only American cruise line to sail the Yangtze River in China, Victoria Cruises was founded in 1993. They have maintained a standard of excellence ever since, winning numerous awards over the years. Their ships are all designed with modern Asian design, and they offer a fully immersive experience with lectures, classes, and demonstrations on board that highlight the Chinese culture.
Who Travels With Them?
Victoria Cruises are typically taken by those in the 50+ range, however their multiple activities on board and exciting destinations will be attractive to all ages. With multi-lingual cruise directors, they are able to serve a wide audience.
What Makes Them Stand Out?
Vessels are between 200 and 400 passengers, and a host of interesting activities and delicious dining options are available on board. These include lectures on Chinese history and culture, Tai Chi lessons, and calligraphy demonstrations, for an immersive, educational experience as you travel down the Yangtze.
Where Do They Operate?
Travel along the world's third largest river, the Yangtze, on a five star, ultra luxury ship, as designated by the Chinese National Tourism Administration.
How Does it Work?
Victoria Cruises boasts 7 mid size cruise ships, which are refurbished every year, and have top of the line amenities on board. All cabins are outdoors with private balconies, a private sitting room in luxury suites, and all equipped with bathtub and shower. Departures are scheduled throughout the year.
Why Travel With Them?
A cruise is a fantastic way to cover a lot of ground, and see sights in a new way. With Victoria, all rooms are situated to look out over the water, with high quality amenities. They are an excellent way to get a new view of China, and gain a new appreciation of their culture and history. It's also the perfect place to meet others who share similar interests!