Topdeck vs SmarTours - Tour Companies Compared
Compare details and see what other travelers are saying.
Rating Breakdown
Recent Reviews

Beauiful Croatia

0.0

July 2019

This was our first Bus Tour. While we did enjopy the spots we visited, we felt that there were too many towns and not enough time in each, necessitating more time on the bus. Nevertheless the value of the tour is undeniable. The Tour director Jon, was extremely professional and he was a huge positive on the trip. The topography of Croatia was spectacular, the Sea and mountain views were gorgeous. Lake Bled, the Postojna Caves, Opatija/Plitvice Lakes, Debrovnik, the Roman Ruins, Zagreb were wonderful. The hotels were all clean and rooms were comfortable. Unfortunately my partner Barbara fell and injured her face and broke her glasses on the way to Debrovnik. Jon was extremely concerned offered to find a doctor ()which Barbara declined) but Jon took the broken glasses to an occulist who temporarliy repaired the frames. Two of our fellow travelors who were Nurses took care of Barbara after the accident.

Read more

Exceeded my Expectations!

0.0

July 2019

For someone who usually plans every detail of my travels...going on a group tour was not something I relished. Plus, I knew that Smartours was considered a "budget" travel company, so my expectations weren't that high. However, other than a few minor inconveniences, this trip exceeded my expectations. The magical African landscapes and its kind, welcoming people made this adventure one of the best vacations I've been on. Pros: Well-paced itinerary that gave us the opportunity for some free time to plan our own activities, smallish group (25) of lovely, considerate, fellow travelers (we were in the minority of "younger" folks and we are in our 50s), excellent included tours, mostly lovely hotels/lodges, amazing breakfasts/dinners, included porter services at all stops, Smartours CEO personally responded quickly to our inquiry regarding booking cost concern, and our delightful and attentive guide Jonathan. Cons: 6 hour scheduled layover, most uncomfortable 14+ hour flight ever via South African Airways, trip extension Vic Falls guide was very personable, but not very attentive, Smartours sends trip info only 2 weeks prior to departure (would love to have had this info sooner), several of the optional tours were mediocre. But honestly...if you're a frequent traveler...these concerns are pretty minor. I will definitely be recommending the South Africa Tour to friends for value/quality and hope that ST keeps its word about limiting group sizes to under 25. I will definitely use them again in the future!

Read more

Wonderful experience, well-deigned by SmarTours

0.0

May 2019

The Treasures of Portugal trip focuses on the highlights of the cultural and artistic heritage of this fascinating country. The chosen destinations and sites rarely disappointed, and there was always something awe-inspiring at each stop. The tour provides a great balance between programmed and free time, allowing you to see what you want or find time to explore on your own. The fact that few dinners and no lunches were provided afford you the opportunity to discover the places and tastes that intrigue you as you discover the variety of offerings available in each location.

The destinations chosen are smart and live up to the promise that these are the country's treasures. Our guide was brilliant - she knew well the backstory of the locations and the significance of the art and architecture. Each part of the tour was a lesson in history, presented with excitement and passion. Her adoration of the history and culture of her countrymen was palpable and infectious, and gave the touring experience much added value.

Well planned, organized, balanced, affordable, and utterly enjoyable. Very highly recommended.

Read more

Tours
57 Trips
1 Trip
Average Trip Price Per Day
$ 0
$ 328
Operator Type
Group Tour Operator
Mixed Land & Cruise
Size
Global Operator
Global Operator
Trip Styles

Group Tours
River Cruises
Custom Itineraries

Service Level
Budget
Budget
Regions

North America
Central America & Caribbean
Australia & Pacific
Asia
Middle East & North Africa
Europe

Central America & Caribbean
South America
Australia & Pacific
Asia
Africa
Middle East & North Africa
Europe

Known For

50+
18 - 35
Adventure
Budget

Headquarters
London, UK
New York City, New York, USA
Year Established
1973
1996
Solo Friendly
Good for singles, No single supplement
N/A
Tour Languages
English
English
Top Trips
Similar Companies
Countries
About Topdeck
Founded in 1973, Topdeck has been providing fun, adventurous trips around the world for 18-39 for over 40 years.
What Makes Topdeck Travel Stand Out?
Topdeck tour focuses on providing friendly and authentic guided group tours where like-minded 18-39 year old travelers can have amazing group experiences. There are several trip types to choose from, from camping, to immersive, to multi destination, to sailing.
Who Will Enjoy Traveling with Topdeck?
Sociable, adventurous, budget conscious 18-39 year olds are the kinds of traveler who will gravitate to Topdeck. Though they offer a few different distinct travel styles, there is definitely a sense of an ongoing party, with travel as the conduit and underlying shared interest.
If the idea of being around a group of similarly aged people - many of whom may be exploring internationally for the first or second time - being spontaneous, and meeting locals (often in the environment of bars or clubs) is unappealing, then Topdeck may not be your cup of tea.
Introverted travelers, or those for whom an extensively planned itinerary including many museums and historical sites is ideal, may want to hunt around before choosing a Topdeck tour.
That is not to dissuade the more observational traveler - who may very well find a group they gel with perfectly on a Topdeck tour. Only to caution that you will be surrounded by several extroverted personalities.
The bottom line is if you are game for anything, are traveling on a budget, and don't mind fairly basic but comfortable accommodations and inexpensive meals - sometimes on the go - then you will enjoy the Topdeck tour experience.
Top Destinations
Topdeck has tours throughout the world, in Europe, Australia & New Zealand, North America, the Middle East, Africa, and Asia.
Topdeck Travel Style
The Topdeck travel style is tied quite specifically to their audience. These tours are great for youthful and energetic 18-39 year olds looking for a good time and to make new friends.
In the interest of keeping their tours affordable, travelers with Topdeck will need to make a few allowances. For example, hostels and hotels may be situated quite far away from the city centers. You can also expect some long travel days. The more of a good sense of humor and adventure you have, the more you'll enjoy the experience.
Why Choose a Tour With Topdeck
Feeling the urge to connect with travelers in your age group, have fun, and make lasting friendships? Topdeck has over 40 years of experience in adventure travel, which has helped them create epic low cost trips for 18-30 somethings.
These tours are certainly not for those who prefer to take things slow. You will be running around, moving between a lot of places - which in some cases means very long bus rides - going out a lot, meeting new people, and staying active throughout your tour.
If your ideal travel experience is more methodical and planned out in nature, Topdeck may not be for you.
But if you are an adventurous and social travelers eager to absorb a new culture and make new friends, then hop on board!
About SmarTours
Founded in 1996, smarTours promises its customers the "Best Travel Bargains" by offering mostly all-inclusive guided tours throughout much of the world.
What Makes SmarTours Stand Out?
Airfare included

Affordable trips

Numerous ways to save

Local guides

Destinations around the world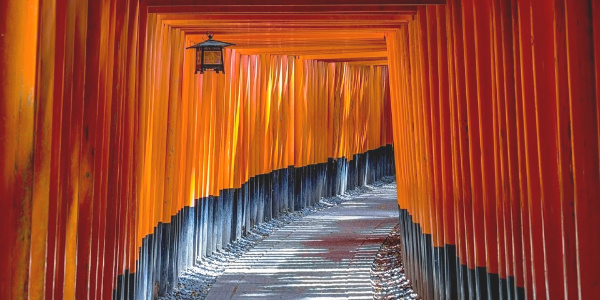 SmarTours offers affordable tours along with great itineraries. Included in the price of all their tours is international airfare from the U.S., first-class hotels, sightseeing excursions, and English-speaking local guides.
SmarTours draws a large repeat business, taking travelers to such far-flung destinations as Thailand, Morocco, Japan, Peru, Patagonia, India, and Australia.
Who Will Enjoy Traveling with SmarTours?
Budget travelers

Social travelers

History and culture lovers
Travelers who love traveling and care about experiencing the destination above all else - tourist sites, history, and culture - will love the feel of a SmarTours trip.
These tours are definitely for the budget minded - SmarTours offers numerous deals and specials throughout the year, and provides many other ways you can save money as well, including referring your friends and being a repeat SmarTours traveler.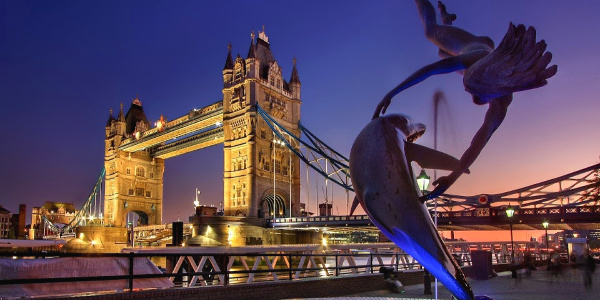 Trips are comfortable and well guided, if not luxury or especially unique in tone. Airfare is included, which is a major selling point for SmarTours travelers.
SmarTours is perfect for the traveler who wants to get the most out of their travel experience, in terms of inclusions and time spent exploring the sites, both with a guide and with free time. If you are looking for a more cultivated, personalized experience, the SmarTours focus on keeping costs low doesn't always allow for this. That said, this is budget travel that strives to appeal to a wider range.
SmarTours caters to all ages that are looking for good prices. They are largely popular amongst middle aged, 50+ travelers, and families.
Top Destinations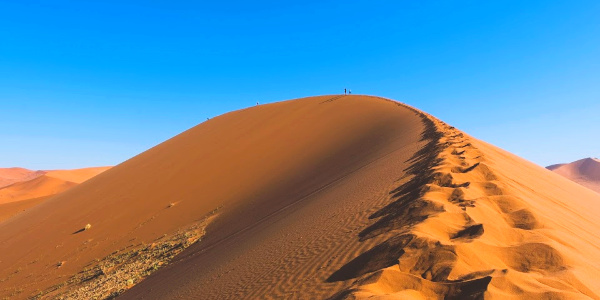 SmarTours travels all over the world, including Africa, Asia, South America and Cuba, Western and Eastern Europe, and the Mediterranean. Diverse itineraries are available in each destination.
SmarTours Travel Style
Large coaches

River and small ship cruises
Except for its cruise offerings -- primarily river cruises as well as Greek Island and Galapagos cruises -- transportation is generally by bus. Group sizes can reach 40 and beyond, but may also be smaller depending on the popularity of the trip. SmarTours will design custom trips for groups with at least 25-30 travelers.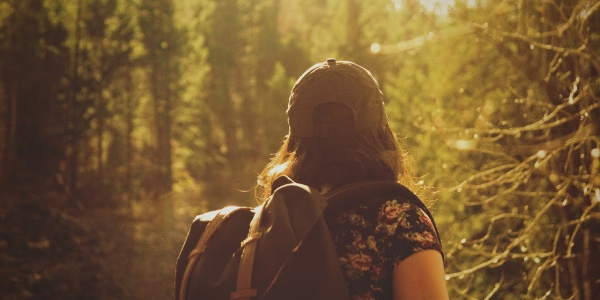 Accommodations are between value and premium, comfortable with a step above basic amenities. You won't spend much time in your hotel, as SmarTours makes the focus about the travel experiences on the ground. They care about ensuring that you have as much time as possible to explore with the guide and on your own.
Why Choose a Tour With SmarTours?
SmarTours is a complete bargain package for budget minded travelers. If you are looking for an unbeatable value, don't mind a large group and want tours focused on exotic destinations, then SmarTours is a perfect choice for you.