Tauck vs Viking River Cruises - Tour Companies Compared
Compare details and see what other travelers are saying.
| | | |
| --- | --- | --- |
| Tour Company | | |
Rating Breakdown
Recent Reviews
Tours
949 Trips
19 Trips
Average Trip Price Per Day
$ 694
$ 280
Operator Type
Mixed Land & Cruise
River Cruise Line
Size
Global Operator
Global Operator
Trip Styles

Group Tours
Small Ship & Expedition Cruises
River Cruises

Small Ship & Expedition Cruises
River Cruises

Service Level
Standard
Luxury
Regions

North America
South America
Rivers & Seas
Australia & Pacific
Asia
Africa
Middle East & North Africa
Europe
Antarctica & the Arctic

Rivers & Seas
Asia
Europe

Known For
Headquarters
Norwalk, Connecticut, United States
Woodland Hills, California, USA
Year Established
1925
1997
Solo Friendly
N/A
N/A
Tour Languages
N/A
N/A
Top Trips
Similar Companies
Countries
About Tauck
Founded in 1925 by Arthur Tauck, the company has blossomed from a New England motor coach tour agency to offering trips throughout the world -- by land (including rail), sea, and sometimes by air (private air charters, helicopters). But it remains a Tauck family-run business, now in its fourth generation.
Quick Facts
Founded in 1925
Luxury travel with a friendly touch
Small groups, large groups, river cruises
Solo friendly
Average tour price is around $6,000 p/p
Unique partnerships: BBC Earth, offering science themed nature tours, Ken Burns journeys in the US
What Makes Tauck Stand Out
Long legacy
Classic destinations
Several types of itinerary, from cruises to family trips
All inclusive pricing
Themed trips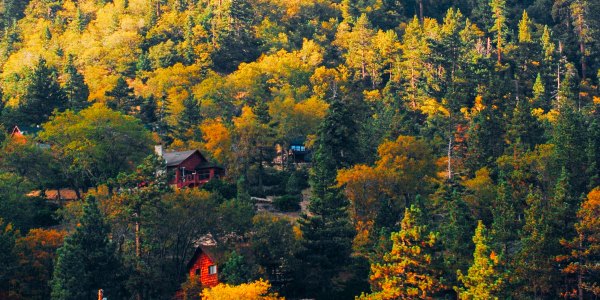 "No grouches or pessimists" was the plea in a 1920s newspaper ad for a small tour group. From that small automobile taking curious, adventurous New Yorkers along dusty roads through beautiful New England, Tauck has come a long way, now offering guided tours throughout the world.
They look upon their legacy with immense pride, as well they should. Arthur Tauck was an immigrant who pulled himself up by bootstraps and engenuity, and his name represents a supreme, classic and classy tour experience.
Tauck is a long-established high-quality tour operator with a strong reputation as one of the top companies offering upper-mid-range to luxury group travel and river cruises for the 50+ crowd. While its staple has been European and North American land tours, Tauck has been increasingly expanding into special family trips, exotic locations, and recent award-winning European river cruising.
Who Will Enjoy Traveling with Tauck?
Families
50+
River cruisers
History buffs
Pricing is virtually all-inclusive -- no additional options that can run up costs are offered during the trips, yet this is not a place for the true budget traveler. Though they offer several different types of tours, from family vacations to river cruising, attracting and serving a diverse customer group, the legacy of tradition and comfortability appeals largely to older and middle aged travelers.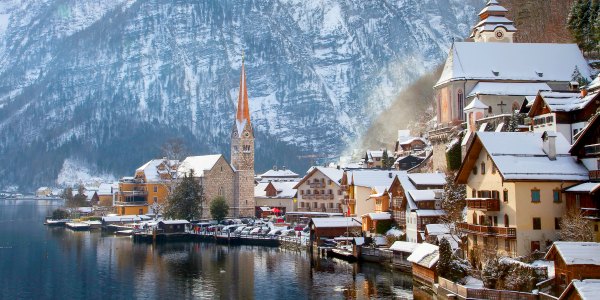 Solo travelers are very welcome on Tauck trips, and pay a low single supplement. Numerous specifically solo friendly tours are offered. You'll meet romantic singles, or simply independent minded travelers, of all ages.
Large family or friend groups could find a great fit at Tauck. Particularly because if your group is 11 people, the 11th travels for free! Because of Tauck's impressively wide reaching themes and styles for families, having several different ages will be easier to entertain than they might be with other companies.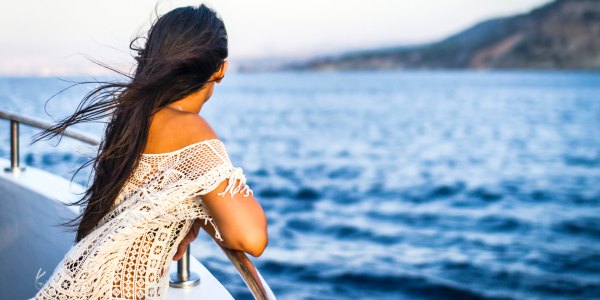 They even have dedicated "family river cruises". So if you're considering a multi-gen family reunion or have a large group of friends with various ages, Tauck could be a good choice.
Top Destinations
Tauck destinations include all seven continents -- so whether you're trying to plan an Iceland vacation or looking to take a trip to Canada, consider Tauck!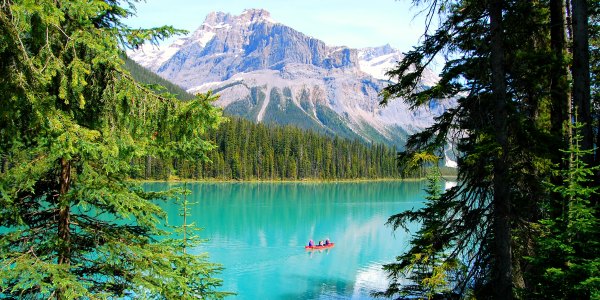 Special themes may include food and wine, North American national parks, fall foliage, solo travel, African safaris, "Culturious" travel (for culturally curious baby boomers), "Bridges" (for families), and "Events," which are considered once-in-a-lifetime travel experiences.
These may feature a trip to the Kentucky Derby or journeys based around themes of Ken Burns films, with a chance to meet Burns himself.
Tauck Travel Style
Tauck's travel style is all about seeing destinations in comfort, yet with a strong sense of adventure and desire to see different sides of the destination - from local life to culturally immersive activities.
Land tours are where they began, and they offer hundreds of different tours of various lengths around the world. Typically accommodations are in comfortable 3, 4, and occasionally 5 star hotels.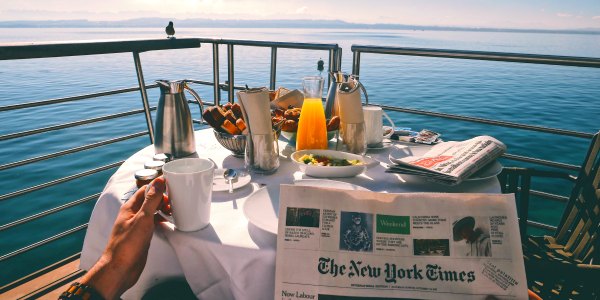 Tauck has an award winning river cruise line, covering a variety of European rivers. They strive to create an intimate setting, where customer service is not compromised. Small ship cruises use 40- to 264-passenger-size yachts and expeditionary vessels that can visit small islands and other locations that big ships cannot. The staff is known for its attentiveness and individualized service.
Among Tauck's unique partnerships is a special connection with the BBC Earth, through which they offer what they call "Earth Journeys". These explore the natural world with emphasis on being outdoors learning the fascinating earth science behind stunning nature and wildlife.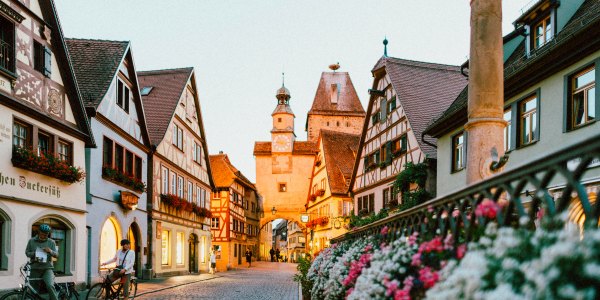 Tauck is a luxury minded brand, and their prices do tend to sit in the upper budget range. Think an average price between $5,000 and $7,000 per person. That said, they strive to reflect a friendliness and openness, and steer away from any kind of "stuffy" feeling. Their trips are comprehensive and full of enriching cultural activities, while also appreciating the value behind enjoying a cocktail hour before heading into dinner.
Why Choose a Tour or River Cruise With Tauck?
Tauck has an impressive array of travel styles and tours, suitable to numerous types of travelers. They are especially popular with large family groups and corporate groups, as well as very friendly to solo / single travelers.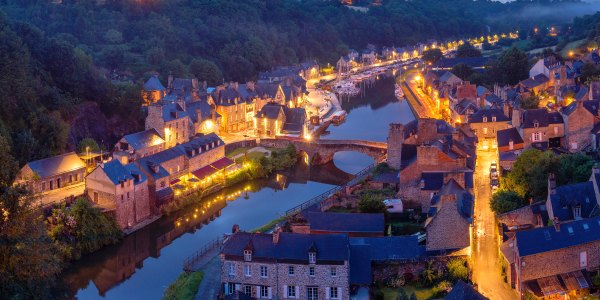 A renowned, award winning, and well established company, they seamlessly marry innovation with legacy - sticking to their roots while continuing to create unique offerings. Some of its biggest growth has come on water, where Tauck operates a fleet of seven European river boats and a number of small ship cruises. Their customer service, attentive and knowledgeable guides are definitely a key component to their popularity.
Tauck offers something for just about everyone.
Covid-19 Updates
Tauck has an internal "Global Response Team" that is poised and ready for responding to the unexpected, from extreme weather events to outbreaks.
They have implemented stringent safety requirements for their trips going forward, training guides on enhanced protocols and health screening practices. Guests will be required to wear face coverings on all outings.
About Viking River Cruises
Founded in 1997 as a line offering Russian river cruises to Europeans, Viking expanded to the North American market in 2000.
What Makes Them Stand Out?
Since 2007, Viking River Cruises has zoomed from carrying one-fifth to one-half of all passengers in the fast-growing European river cruise market. Not only is Viking the world's largest river cruise line with some 66 ships now in service around the globe, but the line is operating at near full capacity in Europe, with many itineraries sold out months in advance.
Who Travels With Them?
They cater primarily to "culturally curious" English-speaking Americans, Canadians, British, Australians, and New Zealanders aged 55-plus. (Think sophisticated viewers of PBS' "Downton Abbey," which its helps to sponsor.)
Where Do They Operate?
Besides European rivers such as the Rhine, Danube, Moselle, Seine, Duoro, and the waterways of Russia between Moscow and St. Petersburg, Viking now cruises three rivers in Southeast Asia -- the Yangtze, Mekong, and Irrawaddy -- and along the Nile in Egypt.
Why Travel With Them?
While they may not rank as the most luxurious river ships, many of Viking's vessels are sleek, innovative, and freshly minted: the line has added 18 new ships in 2014 alone. Overall, Viking has established a reputation for offering an incredible value - high-quality service, food, and guided shore excursions at competitive prices, all adding up to strong repeat customer loyalty rates.