33399
Top Brochure of European Explorer plus Greek Island Cruising
Please note the tour price reflected on the brochure is subject to change. Due to seasonality, and taxes prices of the tour are subject to change without due notice. Please consult with the operator directly for the recent price.
No longer available. See new versions below.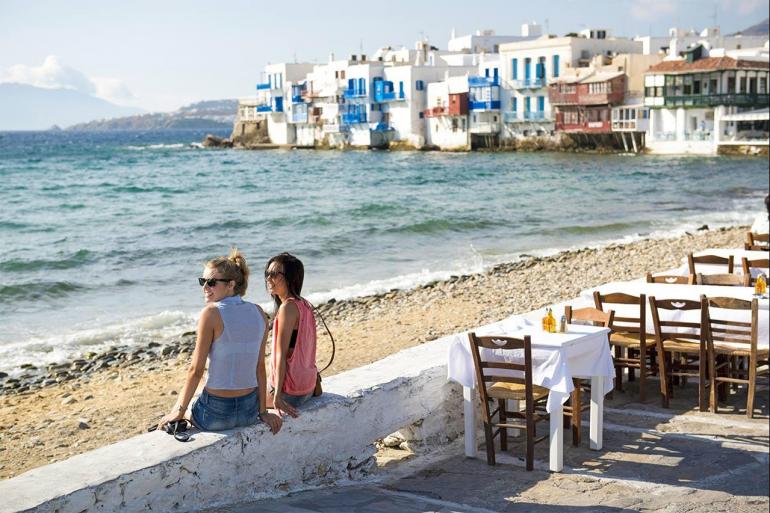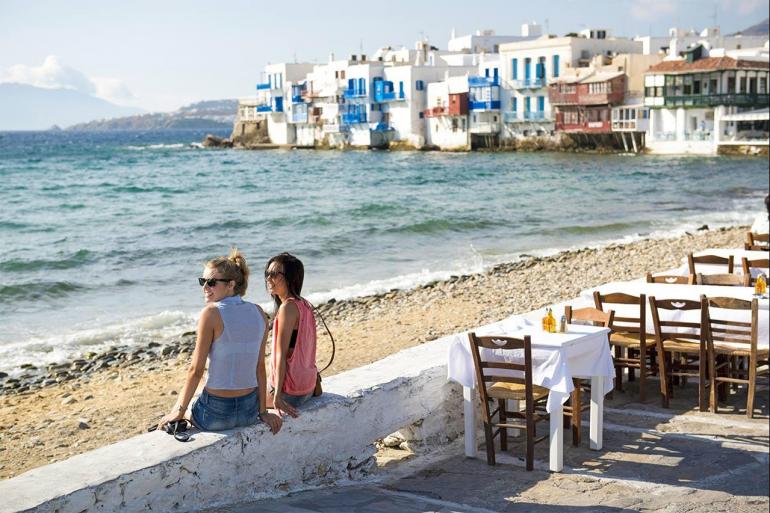 European Explorer plus Greek Island Cruising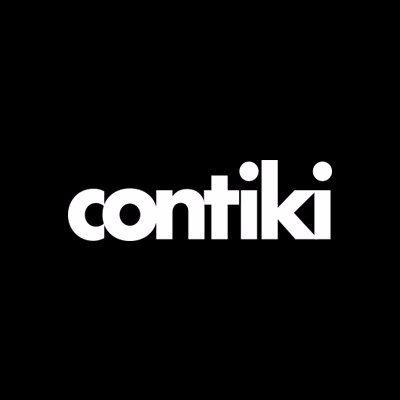 Preferred
Has very high quality customer experiences and demonstrated commitment to responsible travel practices.
read more
95%
Travel Style:
Array
Full on
Physical Level:
Minimal walking - motor vehicles available for all major parts of trip.
0- Wheelchair accessible
Lodging Level:
You'll stay in no-frills, but clean and comfortable, hotels or guesthouses. A 'Basic' trip might also involve a few nights of camping.
Basic (2*)
34 days
From:
$ 7,765
$ 228
/ day
Overview
Highlights (Bullets)
Walking tour of Barcelona's Gothic Quarter
See Gaudi's Sagrada Família & the 1992 Olympic Games complex
Private boat through the canals & islands of Venice
See the Bridge of Sighs, the Doge's Palace & St. Mark's Square
See Venice's iconic canals & gondolas
See the fortified city and the Old Port
Local walking orientation in Dubrovnik
See Schönbrunn Palace, St. Stephen's Cathedral & the State Opera House
Scenic drive along the historic Ring Road
See the Wooden Chapel Bridge in Lucerne
View the Lion Monument
Short Description
A couple of weeks holidaying isn't your style. You're coming to Europe and you're here to do the whole kit & caboodle with a few days on a Greek Island in between. We salute you! Albania, Croatia, Italy, Austria, Germany, Liechtenstein, Switzerland ... just listing the countries on this trip is more than we have time for.
See all the highlights and popular spots on a classic tour.
Itinerary Focus Classic Highlights
You'll stay in no-frills, but clean and comfortable, hotels or guesthouses. A 'Basic' trip might also involve a few nights of camping.
Lodging Level Basic (2*)
Flight & Transport Inclusions Roundtrip air to/from trip start & all internal transport
Itinerary
Day 1: Arrive London
Check in to your hotel after 2:00pm and head out into the humming capital of Britain for a sneak peek at what's to come. At 4:00pm meet up with your Trip Manager and get to know your fellow travellers.
Day 2: London to Paris
Welcome to the first day of the best time of your life - we're calling it early! After a few pleasantries in London we'll get the show on the road with Paris in our sights.
A few hours in and your jaws are on the floor already. These chalk cliffs that edge the English coastline are known as the White Cliffs of Dover, the first of many natural beauties we'll see on your trip.
After we ferry across the English Channel for France we'll arrive in Calais, where we will take in the history of World War I while driving past ancient battlefields in the Valley of the Somme.
Kicking off night one, we arrive in none other than the lust-worthy Paris! It's straight down to business with tickets to the observation deck of the Montparnasse Tower.
Day 3: Paris
Admire the Notre Dame Cathedral whilst juggling coffee and crêpes, & get artsy at the many museums of the Louvre. Just don't wear yourself out, you will probably want to get involved with dinner and the Moulin Rouge cabaret show.
Day 4: Paris to Lyon via Fontainebleau
Farewell French capital! We're off in search of charming countryside & legit, straight from the source vino.
With its medieval stature and grand surrounding ponds, Château Fontainebleau will take your breath away. We'll amble around the gardens then recommence our scenic journey to Beaujolais.
After rolling past pretty French vistas we'll pull up at Lyon where a charming Old Town is calling our names. This is the second largest city in France, making it the perfect place to cool down after the excitement of Paris.
Day 5: Lyon to Barcelona
It's Spain day - eeekkkk!!!! Out of Lyon & through the Pyrénées mountains in search of Barcelona - that's today's plan of attack.
Year-round and Monday to Sunday, Barcelona is a hive of festive activities. Start making the most of our time here by exploring the city, being sure to devour enough sangria and tapas to see your heart content.
Day 6: Barcelona
Sample some paella, and take an unmissable wander through the colourful gardens of Parc Güell for a look at the architecture that has helped put this city on the map. Beach lovers could head to the shores of the Mediterranean Sea - the day is yours to do with as you please.
Cobbled lanes of the Gothic Quarter, Montjuic hilltop vistas, & wild Spanish architecture will season our day to perfection. There's plenty of free time to roam free or take a dip in the Mediterranean sea, just don't tire yourself out - chances are you'll want to partake in the evening of Flamenco fun.
Day 7: Barcelona to French Riviera
Provided you haven't been lured to a full time life of Flamenco dancing, this morning we leave Barcelona with a glamorous Riviera pinned on the map.
You're not a real celebrity until you've frolicked on the French Riviera. And who are we to keep you off the A-List? Sapphire waters & endless glamour will be on show as we roll into this glitzy coastal town. Rest well tonight so you're full of beans & looking fresh for our day prancing around the region tomorrow.
Day 8: French Riviera incl Monaco
Missing an opportunity to see this part of the world up close and personal would be criminal. Speaking of things you shouldn't miss, this region is famous for lavender honey, aioli & rosé wine; all 3 in one meal should be your mission.
A night in glamorous Monaco should complete your day slash life. Get dressed up - we're about to embark on the lifestyle of the rich and the famous.
After a night on the blackjack table it's back to the coast and to bed, the next part of the adventure starts tomorrow.
Day 9: French Riviera to Venice via Verona
Today we say our farewells to the French Riviera and take our first jaunt into Italy. Pizza, pasta, & charming locals are about to warm us from the inside out. But first, we stock up on legitimate French perfume and discover how these sweet scents are made with a stop at Fragonard perfumery.
In fair Verona, where we lay our scene, a posse of travellers, all alike in excitement, check out the place that inspired Romeo & Juliet. We'll also check out the Roman Arena where other love stories were told.
Yes, it's as cute as you imagine. Yes, you'll feel like you're part of an Italian fairytale. Yes, you are actually hanging out in the gondola clad floating city of Venice! And tomorrow it is yours to explore. ..unless you're in need of more excitement tonight.
Day 10: Venice
Wake-up sleeping beauties! Venice is yours for the entirety of this glorious Italian day. We'll be jumping aboard our own private boat and hitting the canals en route to the historical heart of the city. A guided walking tour and a gondola ride are up for grabs, or you can always choose to get lost on your own and see where the maze takes you.
Day 11: Venice to Florence
Venice we love you, but we need to see a bit more of this boot to satisfy our hungry wanderlust ways. Florence we are on our way!
We are now nesting under the Tuscan sun in the breathtaking city of Florence. The adventures commence pronto with a tour of the city, a leather craft demo and many sites. Conserve some energy for the evening of Tuscan feasting and disco dancing on offer.
Day 12: Florence to Rome via Pisa
Farewell Florence - today we have the epicenter of Italy on our horizons. Pizza, piazzas … we're coming in hot.
As if we were going to leg it to Rome without a sneaky side trip to the Leaning Tower of Pisa. Depriving you of the chance to perfect the holding-up-the-tower shot would be down right criminal.
After our drift through the rustic Tuscan hillsides of cypress trees and glowing fields, we'll be back city side in the Italian capital of Rome. The Trevi Fountain, Pantheon & Piazza Navona are just some of the icons we'll be casting our eyes upon before the sun sets.
Day 13: Rome with Vatican City
Rome wasn't built in a day - so get up and get going early to make the most of this ancient city.
When in Rome...take an optional guided tour of the Vatican Museums, including the Sistine Chapel and St. Peter's Basilica. Religious or not, the Vatican's Italian Renaissance church will send shivers down your spine. This is also the day to learn a thing or two about the Colosseum & do a bit of your own exploring.
Then hit the streets for your own discoveries. Snap pink azaleas by the Colosseum, throw coins in fountains and sip espresso in a pretty street watching Italian life float by.
Day 14: Rome to Sorrento via Capri
One more destination is left to cement our Italian love affair. And it could be one of the European destinations you've been lusting over the most.
…the island of Capri! We'll sail over the Tyrrhenian Sea taking in the glorious waters and majestic beauty of coastal Italy. Once on Isle of Capri, you can roam the hillside town of Anacapri, sip too many cups of coffee, and marvel at how the cliffs meet the sea.
"So so so so in love with Sorrento" are about the only words you'll muster up today as you sit seaside in the #InstaFamous town of beauty. Back on the mainland we will toast our time in Italy and begin discussing our fanciful ideas about what Greece has in store. And we'll do this over a dashing sunset and a Bay of Naples Feast for those who opt in.
Day 15: Sorrento to Overnight Adriatic Ferry via Pompeii and Bari
Arrivederci Italy! You've been real. And the next few days have a lot to live up to. Luckily, with Greece on the horizon, we're in pretty safe hands.
After less than an hour gazing lovingly out of our windows at the Italian countryside, it will be time for a stop. Here in the ancient city of Pompeii you will have the chance to partake in a guided walking tour taking through Roman city remains.
After taking in the rugged beauty of the boot's south, we board our overnight ferry to Greece. Don't be ashamed if you need to wipe away a tear or two as we plough through the Ionian Sea watching Italy get smaller.
Day 16: Overnight Adriatic Ferry to Athens
Bounce out of your ocean bed- we're pulling up in Greece!
The awe of Greece's mainland will begin shortly after our arrival as we catch a glimpse of Corinth Canal. This manmade passageway squeezes boats through its path, sandwiched by two steep cliffs and sitting over gloriously blue ocean.
A collage of ancient wonders and modern magnificence, the allure of Athens is hard to dismiss. We'll get straight into the action with a tour of the city, then after a full day of sightseeing and exploring you'll be very deserving of the optional traditional Athens affair served up over dinner.
Day 17: Athens to Mykonos
Alright sailors it's time to hit the sea! We'll board a Greek ship and head straight for the crisp white isle of Mykonos.
Jetsetters and backpackers alike are drawn to this pristine, has-it-all island. Drift off under a beach cabana, snack on olives & tzatziki in a cute cafe, or stroll the white-washed lanes of the Old Town. Tonight you could head out for a few drinks in Little Venice, this quintisential waterside spot is famous the world over, so why not tick that off your list. Back on the boat we'll sleep knowing that you'll be waking up in Turkey.
Day 18: Cruising to Patmos via Kusadasi

Rise and shine globe trotters, our captain has kindly escorted us to Turkey! Here in the port town of Kusadasi you can rummage for treasures in the local bazaar and take a trip to Ephesus, the holiday hangout of Mark Antony and Cleopatra where our Local Guide will turn back the clock. Simply incredible, this ancient Roman town is packed full of ruins, and stories galore. Keep an eye out for the two story library, (yes, the ancient people were ahead of the times even way back when).
Out of Kusadasi we drift on towards the rugged island of Patmos, quaint, known for it's seafood, we'll tell you straight up that the octopus is some of the best you'll ever try. Explore this holy hotspot with an optional excursion to Patmos' UNESCO World Heritage sites of the 11th century Monastery of the Apocalypse and the Grotto of St. John. A must when you're in the area, dating back to 1088 as a protection from pirates! St John's Grotto is up next where part of the bible was written by St John himself. Nothing like a bit of history to keep things interesting. Back on the boat, a sundowner is calling, and maybe some of the ship nightlife before we wake up in Rhodes.
Day 19: Patmos to Rhodes
Today we take to the mixed bag of Rhodes, influenced by its edging on Europe, Africa and Asia. Shop up a storm of leather, silver, olive oil and honey or uncover Acropolis of Lindos & the walls of Rhode's medieval town centre on an optional tour with a Local Guide. If sand, swims and sunshine are calling you then Elli Beach might be calling your name, so grab a sunbed and get horizonal and people watch. Beaches, local wine & fresh seafood - your life is complete.
Day 20: Cruising to Santorini via Crete
We say goodbye to Rhodes and all it's ancient history as we cruise to our next destination, the iconic isle of Santorini.
Some may say we've saved the best 'til last, with Crete and Santorini marking our final full day. Crete is the biggest of the Greek Islands & home to the 4000 year old mythical Minoan Palace. Catch some sleep or explore it all morning with the option of exploring the Place of Knossos. As a quick 101, it's the home to the legend of the Minotaur, a half man half bull which lived in a labyrinth and was slayed by Theseus. A great way to look into days gone by, and we're talking 2000BC. With this fast and furious morning ticked, we head off to our next paradise found.
Get a belt handy - you're going to need to strap that jaw up off the floor as the island of Santorini slowly becomes a reality. Those iconic blue–domed, whitewashed churches are enough to bring a tear to the eye. Set on a caldera, or old volcano, Santorini is literally towering over the landscape. And the best way to get the sheer scale of it all is by boat, and lucky for you sweet traveller, we give you the chance to do just that! Make sure your phone is on full charge, as an Instagram upload is a must tonight.
Day 21: Santorini to Preveza via Athens
Rejoin the rest of the Squad in Athens and continue our amazing adventures for another 2 weeks!
Back on the mainland we find ourselves taking a journey across the Peloponnese in search of the friendly fishing village of Preveza. Here we will relish in our final Greek evening before we take to the Adriatic coastline for more mind-blowing European beauties.
Day 22: Preveza to Tirana
Pack your bags and grab your last Greek breakfast feast. This morning we're hitting a very pretty road and heading to Albania!
After a weave along the dramatic Adriatic Coast we find Albania's colourful capital. Congratulations, wander folk! You are ticking off Tirana at precisely the right time. Rapidly changing and slowly being recognised for its unique blend - a Communist, Italian and Ottoman heritage with a foot stepped firmly in the modern world. And not yet overrun by tourists, you can explore with a bit of space at your side.
Day 23: Tirana to Dubrovnik via Budva
Obscure off the beaten track capitals one day, trusted favourite cities the next. Such is the beauty of a see it all trip! Goodbye Tirana, we have Dubrovnik on top of the deck.
We're making a stop in this coastal heaven before Dubrovnik. A 2,500 year old town famous for its beautiful beaches and its cobbled stone roads. A coffee maybe before we make our way to Dubrovnik?
...we make our way to Croatia.The spectacular seaside fortress town of Dubrovnik, also known as the "Pearl of the Adriatic", is yours to explore for the evening - not forgetting it has an enviable party scene.
Day 24: Dubrovnik
The city of Dubrovnik is so much more than just a UNESCO World Heritage Site and a Game of Thrones location - not that either of those claims to fame are even mildly mediocre. After you've been guided around the city with intricate detail you'll be armed with the knowledge to pick out a waterside rock bar where you can swim and indulge 'til your heart's content. If that's not enough, a boat cruise and some island hoping can be dished up for your afternoon pleasure.
Day 25: Dubrovnik to Zadar via Split
Saying goodbye to Dubrovnik isn't too tough this morning given we're heading to Zadar and taking the scenic route past crystal clear waters and the scattering of green islands that make up the Dalmatian Coast. Many whimsical thoughts coming right up.
With quick cruise through Bosnia & Herzegonvina, it's on to the next stop.
We can't tease you the whole way to Zadar - a stunning stop off in Split is 100% necessary. Wander through the domain of Diocletian's Palace in the city centre, gob-smacked by the sheer talent of those way back when Romans. 220 buildings and a huge cathedral will be enough to make your head spin.
Medieval churches and marble streets mark our evening in Zadar. Take a dip by the steps of the manmade masterpiece of Sea Organ, or head out to enjoy the buzzing nightlife of this student town bursting with bars and cafés.
Day 26: Zadar to Vienna
Today Croatia becomes but a beautiful memory as we leave Zadar and head towards Austria. The journey will be prettied by Paklenica National Park and the stunning countryside of Slovenia.
Austria, we have arrived! Strudel town, we are ready! Though given tomorrow's day is jam-packed with everything that's so wonderful about Vienna ,you may wish to lay low tonight and save yourself for what sits ahead.
Day 27: Vienna
A whole day lies ahead to uncover the ethereal Austrian capital. Our Trip Manager will uncover the historical heritage of Schönbrunn Palace, the State Opera House and the gothic St. Stephen's Cathedral. You will also be swimming in plenty of free time to saunter around art galleries and laze away hours in local coffee houses. An Old Vienna Schnaps Museum & a Mozart and Strauss concert and dinner will prove the perfect introduction for those feeling cultured and curious.
Day 28: Vienna to Munich via Mauthausen
Vielen dank, Vienna! We are officially in love with everything you are. We'd stay for another strudel but we've heard about the beer culture in Munich and we're a little bit intrigued...
Before we arrive in mighty Munich, we make a sobering stop at Mauthausen Concentration Camp memorial to remember Germany's turbulent past.
Even when Oktoberfest isn't in full swing, Munich is a treasure trove of Bavarian cultural experiences. After exploring the Old Town and seeing the Glockenspiel & Marienplatz, throw your feet up in a traditional beer hall, downing roasted pork knuckle & a stein of one of Germany's 5000 brews.
Day 29: Munich to Lucerne via Lichtenstein
Although we're checking out of Munich today, this is not the last Germany has seen of us. We will reunite with this fine country after a gratifying stint in the mountains of Switzerland.
3 countries in one day - squeal!!! Although just a tiny dot on the map, Liechtenstein is an economically and geographically incredible place, known for its stunning mountain castles. We'll enjoy lunch in its capital, Vaduz, before continuing our journey to Switzerland.
Swans float under wooden bridges, snowcapped mountains stand regally behind us, & chocolate tastes like heaven on earth. You're in the Swiss Alps & you cannot wipe the smile off your face. Eeek!!! Don't forget to take your squeals to the next level with an excursion to the heights of Mt. Pilatus.
Day 30: Lucerne
There's no reason why today can't be wasted strolling these beautiful streets or sitting in a coffee shop pondering mountain life. And consuming chocolate - that's perfectly acceptable too. However! Those wanting to spice up their day can take an optional river cruise, sign up for a Stadtkeller lunch and admire the Lion Monument and Wooden Chapel Bridge. Spoilt for choice much?
Day 31: Lucerne to Rhine Valley
Out with the altitude, in with the brand new country. Once we've crossed the border out of Switzerland we will be coasting into beer and wine territory in the castle dotted landscapes of the Rhine Valley.
After the scenic journey of fairytale castles, vineyards and valleys, you'll be charmed by Germany's famous Rhine Valley before we even arrive. This back-in-time town is our wine tasting host for the evening - hello! We'll also learn how beer steins are crafted, take a river cruise, & admire a steep slate rock known as Lorelei.
Day 32: Rhine Valley to Amsterdam via Edam
This morning we'll drag you all away from Germany kicking and screaming that you want to stay forever. Only to see you equally infatuated with another dot on the European map hours later..
You know the cheese, and now you're going to know the place that pioneered it. We'll cycle into the countryside to see windmills & picturesque Dutch houses on our way to an actual cheese farm & clog maker's house.
Flashing red lights, pretty canals, crooked buildings, cafes bursting with pizza + chocolate + French fries. Amsterdam is all that and way too many bags of chips.
Day 33: Amsterdam
It's our last full day on tour & our last night to party up a storm with the squad. Use the day to explore quirky museums & sample the endless array of cuisines this city has on offer.
Day 34: Amsterdam to London
Get your tissues ready, it's time to say goodbye to your new Contiki family. We'll escort you to Schiphol Airport by about 10am.
For those not leaving us until London, we'll travel south through Belgium - cross another country off your list.


This afternoon we cross from France to England and then back to London-town, where you'll be left to start dreaming up your next big adventure.
Availability
Price Per Day:
$ 228
per day
106 Contiki Travel Reviews & Ratings
95%
European Explorer plus Greek Island Cruising
Company Reviews
Details
Flight & Transport Inclusions
Roundtrip air to/from trip start & all internal transport
Group Size
Intimate Group - 12 max
Accommodations
Trip ID#:
contiki-BHECMFN114
Meals Included
Just you wait! In addition to breakfast every day, we'll be providing 4 tasty lunches and 16 dinners for your dining pleasure. Think plates piled high with paella and pintxos in Spain, seafood fresh from the ocean in Greece and all the Italian pasta you can slurp.
0
https://tripsaver.travelstride.com/?utm_source=Travelstride.com&utm_medium=Native&utm_campaign=Product%20Details%20-%20Reserve%20CTA%2F%22Flexitrip%20Reserve%20Popup%22
0
TripSaver