73526
Top Brochure of Saudi Explorer: Across the Arabian Peninsula
Please note the tour price reflected on the brochure is subject to change. Due to seasonality, and taxes prices of the tour are subject to change without due notice. Please consult with the operator directly for the recent price.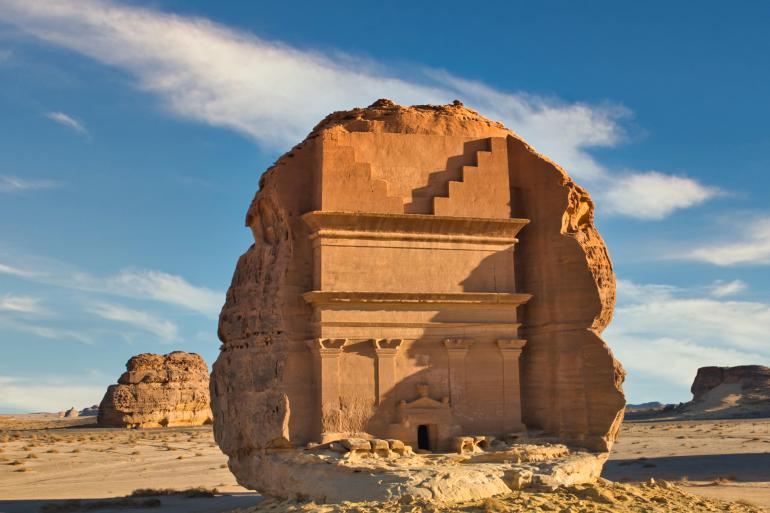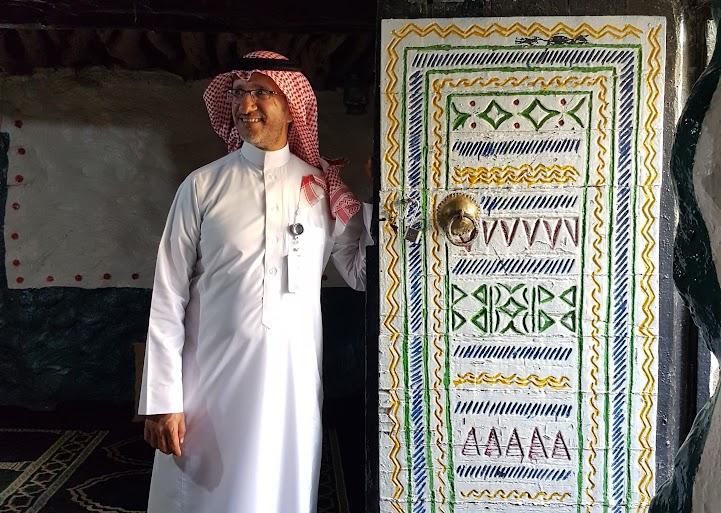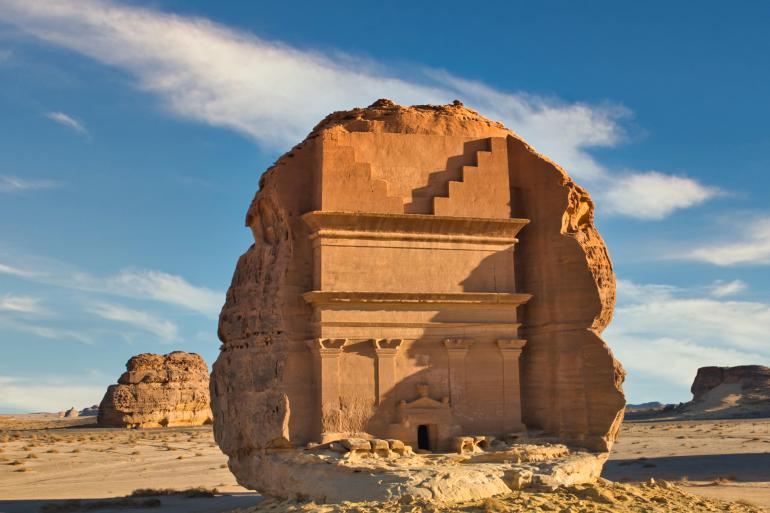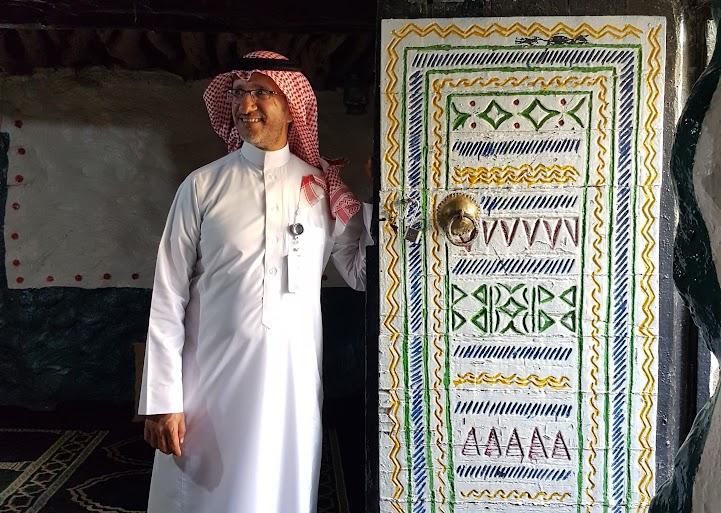 Saudi Explorer: Across the Arabian Peninsula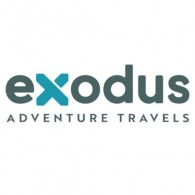 Premier
Has very high quality customer experiences and demonstrated commitment to responsible travel practices.
read more
4.7 . Excellent
98%
Physical Level:
All or most of day hiking or biking, hills included.
Moderate
Lodging Level:
Mid-range budget with accommodations ranging from comfortable lodges, guesthouses, and homestays to three star hotels.
Value (3*)
14 days
From:
$ 6,449
$ 461
/ day
Overview
Highlights (Bullets)
Explore the Nabatean ruins at Hegra
Witness the largest camel market in the world
Soak up history and tradition in Al Ahsa Oasis
Glimpse Medina, the second holiest Islamic city
Delve into the historic Al Balad district of Jeddah
Ponder ancient rock art at Jubbah
Journey through the Shada Mountains
Short Description
Muslims have made pilgrimage here for centuries, yet the Kingdom of Saudi Arabia has only recently begun to open up to other travellers. This cultural tour takes us to many of this vast country's most intriguing destinations. We take in several Unesco World Heritage sites including the Nabatean ruins at Hegra, rock art at Jubbah, Al Ahsa Oasis and the historic centre of Jeddah. We travel through landscapes ranging from desert through to high mountains and to the coasts of the Red Sea and Persian Gulf. Along the way, we explore modern cities, authentic souks, carefully preserved traditional villages, the largest camel market in the world, and Medina, Islam's second holiest city. By visiting now, we see a country beginning to open to the world and undergoing a period of considerable change.Discover ancient treasures in the birthplace of Islam as it begins to open to the world
See all the highlights and popular spots on a classic tour.
Itinerary Focus Classic Highlights
Mid-range budget with accommodations ranging from comfortable lodges, guesthouses, and homestays to three star hotels.
Lodging Level Value (3*)
Flight & Transport Inclusions N/A
Itinerary
Day 1 Start in Riyadh
The adventure begins in Riyadh, the capital of Saudi Arabia. We meet at the hotel. Check-in is available from mid-afternoon and we have a welcome briefing this evening, our first chance to meet as a group. Accommodation: Centro Olaya Hotel by Rotana (or similar)
Day 2 Ushaiger Heritage Village and souks of Al Qassim; drive to Buraydah
We start early today and begin our journey (250mi/400km) by road to Buraydah, stopping on the way. The highlight of the day is Ushaiger Heritage Village, one of the oldest settlements in the region, which has stunning traditional Najdi architecture. Following time at Ushaiger, we continue, passing the villages of Al Mithnab (a traditional fortified village) and Al-Ghat. In the heart of the Arabian Peninsula, Buraydah is the capital of Al-Qassim province and lies equidistant from the Red Sea to the west and the Persian Gulf to the east. The climate is typical of the desert, with hot summers, cold winters and low humidity. Agriculture is still the cornerstone of the economy here, where crops include traditional oasis produce such as dates, lemons, oranges and other fruits. The area is also known for having fine traditional mudbrick architecture. The beautifully restored Souq Musawkaf in Unaizah is one of the best examples and comes to life in the evenings. We visit Al Bassam Heritage House in Unaizah, about 25 minutes from Buraydah. The house was built in 1955 using traditional Najdi ventilation and lighting techniques. It features 30 rooms on two floors, including bedrooms, guestrooms and storage rooms. Inside, enjoy ancient crafts, traditional foods, folk tales, poems, and ancestral heritage and history. We head back into the city to stroll through the date market to pick up some tasty treats before check-in at the hotel. Our visit to the city includes the Women's Souq and Al Jerredah Souq, which specialise in arts and crafts. We drive about 250mi (400km) today. Accommodation: Golden Tulip Buraydah (or similar)
Day 3 Buraydah Camel Market; drive to Hail via Faid and Al-Hutaymah Crater
Early this morning, we visit Buraydah Camel Market – the largest in the world! Here, thousands of camels, goats and sheep are bought and sold, along with saddles and other accessories. This is a chaotic and truly unique Saudi experience. After, we leave Al-Qassim province and head further into the desert. We pause at the pre-Islamic city of Faid, a stopover on old caravan routes. On our three-hour drive, we notice a change in terrain from dunes and oases to the imposing granite formations of Jebel Aja near the city of Hail. Along the way, we cross the easternmost lava fields of Saudi Arabia, Harrat Al-Hutaymah, where a volcanic crater can be visited. We arrive in Hail around lunchtime and check into our hotel. We drive about 175mi (280km) today. Accommodation: Hotel Tramontane (or similar)
Day 4 Unesco rock art at Jubbah; drive to AlUla
We begin the day by heading to Jubbah, which lies on an ancient lake. Several ancient human settlements from the Middle Paleolithic period have been found here, around the margin of the paleolake. Jubbah is surrounded by large sandstone outcrops filled with ancient petroglyphs and inscriptions, which form part of a Unesco World Heritage site. The inscriptions depict animals such as aurochs, cheetahs and lions, which were present when the region had a wetter, savannah-like climate. After our visit to Jubbah, we drive to AlUla. The journey passes through Nefud Al Kabir, which literally means the great extent of dunes. It is 180mi (290km) long and 140mi (225km) wide. We arrive into AlUla early evening and check into our beautifully located permanent desert camp, our base for the next two nights. We drive about 300mi (480km) today. Accommodation: Sahary Resort (or similar)
Day 5 Dadan and Old AlUla
AlUla is an ancient oasis that has been inhabited for the last 7,000 years, evidenced by ancient carvings. In the morning, we visit the ancient city of Dadan, among the most significant discoveries in AlUla. It was the capital of both the Dadan and Lihyan kingdoms and dates to between the late ninth and early eighth century BCE (Dadan kingdom) and fifth to second century BCE (Lihyan kingdom). During the first millennium BCE, the city developed thanks to a strategic location on the frankincense trade road. The Nabatean people from Petra settled 19mi (30km) north of Dadan in Al-Hijr, where they built monumental tombs similar to those in Petra. We have time for lunch in the centre of AlUla, where there is a good choice of restaurants, then continue to the Old City of AlUla. The city had nearly 900 houses and five town squares and the remains of some of the original stone and mudbrick buildings can still be seen today. In the 12th century, Old AlUla became an important settlement along the pilgrimage route from Damascus to Mecca. Accommodation: Sahary Resort (or similar)
Day 6 Hegra Unesco World Heritage site; drive to Medina
We begin our day with a visit to the Unesco World Heritage site of Hegra (Madain Saleh). Hegra is the southernmost major city of the Nabatean Kingdom, which flourished thanks to the caravan trade between the second century BCE until the Roman conquest in 106 CE. It is the second richest Nabatean city in terms of monumental tombs with more than 130 decorated funeral monuments including some of the most vibrant and well-conserved architectural achievements of the Nabatean builders. We explore this fascinating site and the secrets of its tombs, ancient inscriptions, stone structures and more. In the afternoon, we drive to the holy city of Medina. We drive about 205mi (330km) today. Accommodation: La Meriden (or similar)
Day 7 Medina; train to Jeddah
This morning, we visit some of the outer parts of Medina. While tourists are strictly forbidden from visiting Mecca, we can see some parts of Medina, Islam's second holiest city and a major pilgrimage site. We view the vast Al-Masjid an-Nabawi (Prophet's Mosque) from the outside – the striking Green Dome rises above the tombs of the Prophet Muhammad and early Islamic leaders Abu Bakr and Umar. The Masjid al-Qiblatain (Qiblatain Mosque) is known as the site where the Prophet Muhammad received the command to change the direction of prayer to Mecca. We also see some of the seven mosques from a distance. We visit the Dar Al Madina museum, which showcases the heritage and history of Medina through different archaeological collections, visual galleries and rare images. We visit the city edges, avoiding the pilgrimage areas, and conclude the day with a short walk near Mount Uhud. In the afternoon, we travel by high-speed train to Jeddah, covering more than 250mi (400km) in less than two hours. Check-in procedures for the train are similar to that of a flight, including security checks. On arrival in Jeddah, we are taken to our hotel for the night. Accommodation: Hotel Ruve (or similar)
Day 8 Jeddah, including Al-Balad Unesco World Heritage site
We start our tour with a visit to Abdul Raouf Khalil Museum, which presents local and Arabian heritage, and then continue to old Jeddah. We enjoy a wonderful walk in Al-Balad, the old part of the city and another Unesco World Heritage site. This ­­old town tour takes us to the old market and galleries and we can try local Jeddah food. While visiting Al-Balad, we see Beit Nassif (from the outside only), one of the prominent renovated structures in the old city, which dates to the mid-1800s. The five-storey building provides a rare opportunity for visitors to experience the blend of traditional architecture with modernity. We also visit Gabel Street. After lunch, we drive to Jeddah Corniche, a 19mi (30km) Red Sea resort with a coastal road, recreation areas, pavilions and large-scale civic sculptures. Accommodation: Hotel Ruve (or similar)
Day 9 Drive to Taif and the Sarawat Mountains
We start our journey driving up the Sarawat Mountains, which spread along the western side of the Arabian Peninsula from Yemen to Jordan. Once we have passed the crest, peaking at nearly 6,560ft (2,000m) above sea level, we descend the eastern side towards the city of Taif. Taif, thanks to its location above 5,250ft (1,600m), benefits from cooler weather, especially in summer when people travel there for its greenery, lower temperatures, beautiful scenery and relaxed atmosphere. Our tour starts with a drive to enjoy the majestic panoramic view of Al Hada mountain. In the afternoon, we visit a rose factory where the Taif people gather local roses to make one of the best rose perfumes in the world. Our tour finishes at the Sharif Museum. We drive about 125mi (200km) today. Accommodation: Velar Inn (or similar)
Day 10 To Al Baha; Thee Ain village
We start our journey to Al Bahah this morning, a city in the Hejaz area of western Saudi Arabia. Surrounded by more than 40 forests and with a pleasant climate, the capital of the Al Bahah region is one of the prime tourist attractions in the kingdom. On arrival, we visit the Marble Village of Dhee Ayn. It's an amazing place, showcasing the quality of ancient construction. The village was named after the water that flows from the nearby mountains and the area is famous for banana and other fruit plantations. The village dates back about 400 years and has witnessed battles between the Ottoman Turks and its inhabitants. Following time for lunch, we drive to Raghadan Forest Park and Al-Surat Mountains to visit Al Mud village then to Khairah Forest Park before returning to our hotel. We drive about 155mi (250km) today. Accommodation: Swiss Spirit (or similar)
Day 11 Sheda village
Today we discover the highlands of Al Bahah, more than 6,560ft (2,000m) above sea level. We start with a visit to traditional stone houses typical of the southern mountains of Arabia. Then we visit amazing viewpoints from the vertiginous cliffs of the Sarawat mountain range near Al Bahah and the nearby city of Baljureshi. Later, we drive to Sheda. Nestled halfway up the peak of Jabal Mussala Ibrahim, this hidden village offers dramatic views across the green cliffs and valleys of the Sarawat Mountains. As we venture up, the air becomes much cooler and drier, which has allowed rare plants such as the white capparis cartilage flower (sometimes called cartilage caper) and the dendrosicyos tree (also known as the cucumber tree) to grow. Along the picturesque drive up the slopes, we pass ancient stone houses on the roadside, offering a glimpse of a time and community past. To complete the picture-postcard view, a nearby natural spring provides water to a lush oasis surrounding the bottom of the hill. The village was named after a water spring (ayn in Arabic) that flows continuously from the nearby mountains to several reservoirs. Accommodation: Swiss Spirit (or similar)
Day 12 Fly to Dammam; to the Unesco-listed Al Ahsa Oasis
This morning, we fly from Al Baha to Dammam on the Persian (or Arabian) Gulf. We visit Dammam briefly, then explore the Old Al Uqayr Seaport on beautiful Half-Moon Bay. The old port includes administrative buildings, a fort and a market. It was built by the Ottomans in the 17th century and has been partly restored recently. After visiting Al Uqayr, we head towards Al Ahsa Oasis, a Unesco World Heritage site. We start our exploration of the area at a stunning viewpoint over Yellow Lake, which is named after the colour of the surrounding dunes. This landscape of flat ground, rich with water in between dunes, is typical of the Eastern Province and is called sabkha. We drive through dunes and sabkhas, before reaching our destination, the city of Hofuf. Set in an expansive oasis with more than 2m palm trees, it ranks among the leading date producers in the world. Accommodation: Garden Plaza, Hofuf (or similar)
Day 13 Explore Hofuf and Al Ahsa Oasis
This morning, we explore Hofuf, the main city in Al Ahsa region. Al Ahsa itself hosts an ancient secret: the Greek geographer Strabo described an ancient Arab kingdom whose capital Gerrha had "fancy tools made out of gold and silver, large homes which have their doors, walls and roofs filled with gold, silver, and holy stones". This site has not been found by archaeologists but one of the candidates is Hofuf. We visit Ibrahim Fort and its mosque, then Jebel Qarah, a limestone outcrop with caves and canyons that offers a viewpoint over the huge palm tree cultivations. We finish the day at the historic mosque of Jawatha. Accommodation: Garden Plaza, Hofuf (or similar)
Day 14 Train to Riyadh; Riyadh city tour
This morning, we take a high-speed train from Hofuf to Riyadh. The journey takes about two hours. We start our tour of Riyadh with a visit to the National Museum, with exhibits on Saudi heritage and culture, giving an overview of Arabian civilisation from prehistory to the modern era. We pass Riyadh Tower, a 99-storey skyscraper, which overtook the 875ft (267m) Faisaliah Tower as the tallest tower in Saudi Arabia in 2002. We continue to Masmak Fort and its museum, which depicts the history of the conquest of Arabia by the Al-Saud family. The palace was built during the reign of Abdullah bin Rashid in 1895 to serve as a military garrison for the Abdullah bin Rashid army. King Abdulaziz, the father of the nation today, captured the fort in 1902 making it the birthplace of the third Saudi Kingdom. We can have lunch at one of the traditional restaurants in the city. We visit Dira Souq and learn about Saudi traditional clothing and the way in which it is made. In the evening, we visit Diriyah for a sound-and-light show at the ruins. As most flights depart very early tomorrow morning, we just include a small number of hotel rooms shared between the whole group for tonight, allowing for a shower and repacking of bags. If you would like your own room for tonight, this is possible at additional cost, please let us know at the time of booking. There's a transfer to the airport very late tonight.
Availability
Price Per Day:
$ 461
per day
Check Current Availability, prices, specials with Exodus Travels.

Prices may vary due to local taxes and trip seasonality. Click "Request Info" to inquire directly with the tour operator for the final trip price.
16,580 Exodus Travels Travel Reviews & Ratings
98%
Saudi Explorer: Across the Arabian Peninsula
Company Reviews
Details
Group Size
Small Group - 24 max
Maximum Number of People in Group: 16
Accommodations
We spend 11 nights in hotels and two nights in a tented-style desert resort in AlUla. Hotels are mostly modern and at least a four-star standard. The desert resort has 80 tent-style rooms. All with proper beds, private bathrooms and air-conditioning. Sahary Resort, AlUla: Le Meridien Medina:
Age Notes :
Min. Age: 16
Max Age: 99
Additional Information
11 nights in hotels and two nights at a desert camp
Travel by air-conditioned bus, plus two journeys by high-speed train and a domestic flight
Group normally up to 16 plus leader. Minimum age: 16
Trip ID#:
exodus-AXY
What's excluded
Travel insurance
Single accommodation (available on request)
Visas or vaccinations
Optional stargazing in AlUla
Meals Included
Saudi food often features rice and meat. Lunch is traditionally the main meal of the day. Kabsa is considered the national dish, it consists of richly spiced rice with chicken, meat or fish and is often accompanied by a salsa or salad. Meat stews are a common lunch or dinner. Breakfasts in Saudi Arabia are often quite simple and usually feature coffee and dates. Fresh juices such as mango, orange and hibiscus are popular, as are juice-based cocktails, qahwa (a green coffee bean and cardamon-based drink often served with dates) and tea are common too. Alcohol and pork are strictly prohibited in Saudi Arabia, do not bring either into the country. Please advise at time of booking if you have any dietary requirements.
0
https://tripsaver.travelstride.com/?utm_source=Travelstride.com&utm_medium=Native&utm_campaign=Product%20Details%20-%20Reserve%20CTA%2F%22Flexitrip%20Reserve%20Popup%22
1
TripSaver