9090
Top Brochure of Machu Picchu Experience – Independent
Please note the tour price reflected on the brochure is subject to change. Due to seasonality, and taxes prices of the tour are subject to change without due notice. Please consult with the operator directly for the recent price.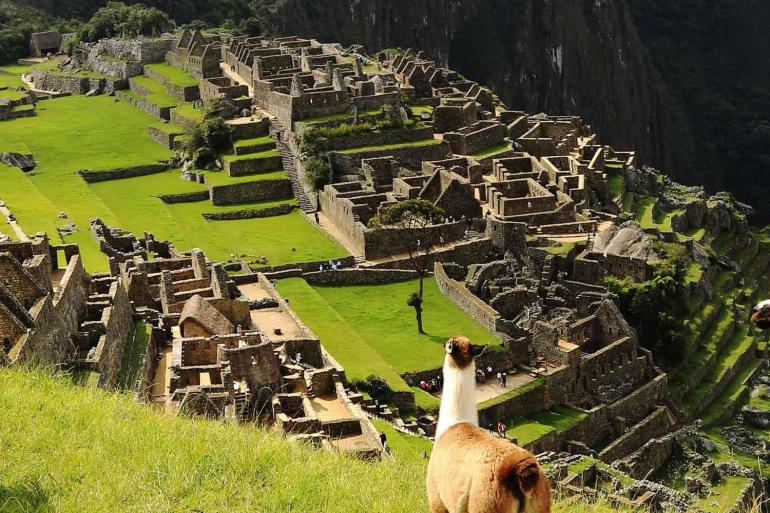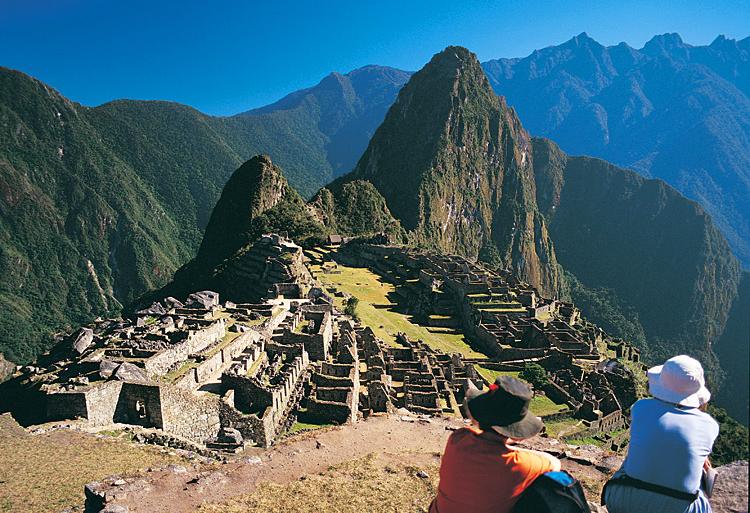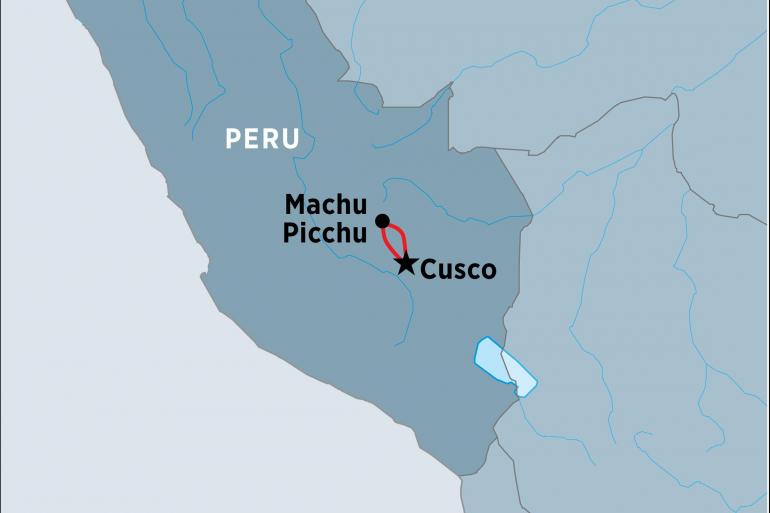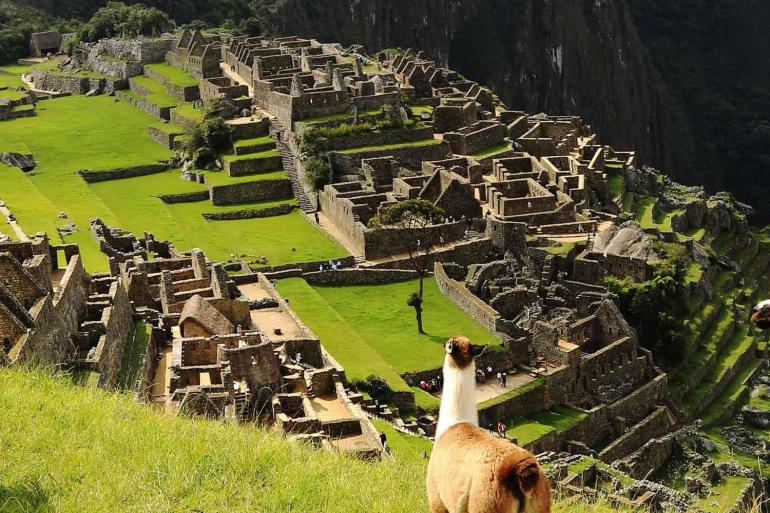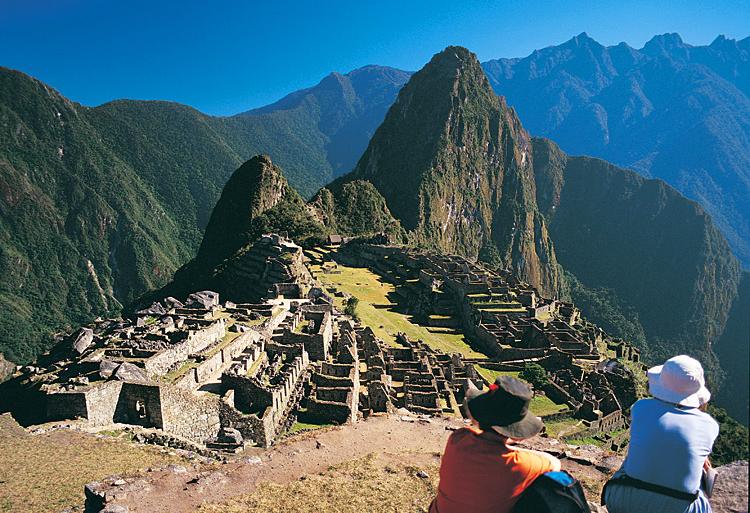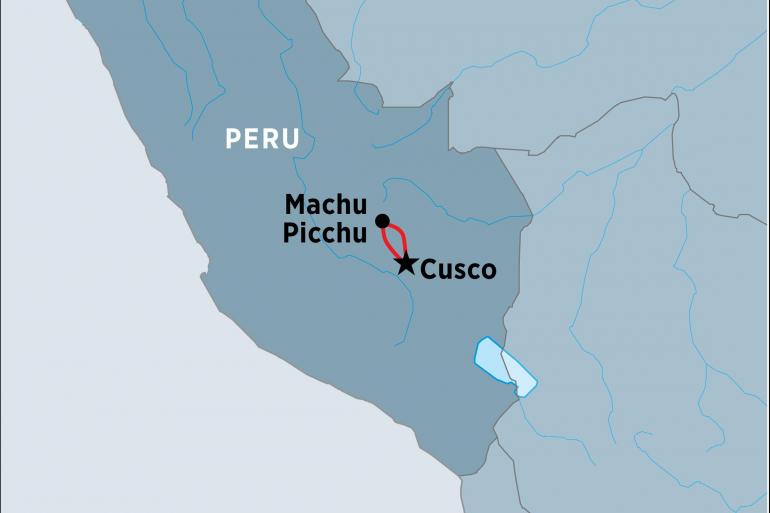 Machu Picchu Experience – Independent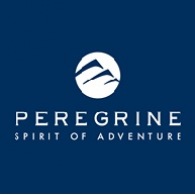 Preferred
Has very high quality customer experiences and demonstrated commitment to responsible travel practices.
read more
92%
Travel Style:
A lot of free time, with very few inclusions. Ideal for independent and/or low-key travelers and cruisers.
Relaxed
Physical Level:
Some walking over short or flat distances. Some trips may include cycling options. Some are wheelchair friendly (check for individual trips). Some cruises.
Easy
Lodging Level:
Mid-range budget with accommodations ranging from comfortable lodges, guesthouses, and homestays to three star hotels.
Value (3*)
5 days
From:
$ 1,147
$ 229
/ day
Overview
Highlights (Bullets)
Explore the beautiful spanish colonial architecture of cusco and the hive of activity at the central san pedro markets. with plenty of time exploring at your leisure, you'll really get to know this city.

Walk through the breathtaking hills of the sacred valley between pisac and ollantaytambo, visiting a local community for lunch.

No trip to this region is complete without a guided visit to the iconic machu picchu. explore this inca marvel with a local guide, learning of its engineering feats and intriguing history.
Short Description
The true purpose behind Machu Picchu may always remain unsolved since the Inca had no written language and no historical records of the complex exist. Discover the theories and tales behind this incredible citadel on a five-day Peregrine Independent Experience in Peru. Not only will you enjoy a guided visit to Machu Picchu, you will also have time to explore charming Cusco and the lush Sacred Valley that surrounds. With all of the hassle of transfers and accommodation taken care of, your worries will stay focused on solving the mysteries of the fallen Inca Empire.
A travel company plans your itinerary and arranges all the logistics including lodging, local activities, and transportantion. You have the flexibility of a solo trip while still getting the convience and time savings of expert planning. Get 90% of the benefits of a tour, without a guide.
Trip Type Self-guided / Independent Tour
See all the highlights and popular spots on a classic tour.
Itinerary Focus Classic Highlights
Mid-range budget with accommodations ranging from comfortable lodges, guesthouses, and homestays to three star hotels.
Lodging Level Value (3*)
Flight & Transport Inclusions N/A
Itinerary
Day 1 Cusco
Welcome to Cusco – once the capital of the ancient Inca Empire. Your trip starts today with an airport arrival transfer to your accommodation. A local guide will welcome you this evening at approximately 7 pm to brief you on your adventure. Cusco's main sites radiate outwards from the Plaza de Armas, which is dominated by the 17th-century Baroque cathedral. This is a city steeped in history, tradition and legend and is a perfect base for explorations into the Inca world or to enjoy a range of outdoor activities. Take the time to acclimatise to the city's high altitude and explore the many Baroque churches and ancient temples that line the streets.
Day 2 Cusco
Head on a half-day walking tour with your local guide – you'll work out a time to meet at your welcome meeting yesterday which suits you both. Today, you'll pass multiple city sights, including Koricancha – once the richest temple in the Inca Empire, with the walls covered in some 700 solid-gold sheets. Continue to the city cathedral, which houses an impressive collection of art and an ornate neoclassical altar. Stroll down past the legendary Twelve Angled Stone towards the San Pedro Market, where you will find vegetables, meats, local cheeses, chocolates, herbal medicines and many artisanal crafts. As your walking tour will finish up around lunchtime, why not order a freshly squeezed juice, some fried pork or one of Cusco's renowned chicken soups. Afterwards, spend the rest of the day discovering more of Cusco, perhaps visiting more sites included on your tourist pass, or simply strolling to find a traditional Peruvian restaurant for dinner.
Day 3 Sacred Valley – Aguas Calientes
Today, you're off to the Sacred Valley for a full day. Located between the towns of Pisac and Ollantaytambo, this valley is greatly treasured because of its climate, fertile land and the presence of the Urubamba (Sacred) River. During the tour, you will see evidence of the Inca's engineering skills in the ruins of ancient aqueducts, irrigation canals, dams on the Urubamba River, imposing sets of terraces and centres of worship dedicated to Pachamama (Mother Earth), and the stone fortress of Sacsayhuaman. Join with a local community for lunch, and if it happens to be market day, wander the stalls and hunt down beautiful handmade beads and ponchos. Continue on to archaeological site of Ollantaytambo – one of the few places where the Incas defeated the Spanish. Here, view the site from its upper terraces to get some great views of the well-planned tow below. Afterwards, take a train to Aguas Calientes – the town at the base of Machu Picchu.
Day 4 Machu Picchu – Cusco
Today is the day! Rise early for a 5.30 am bus along the winding road to Machu Picchu, which will take approximately 30 minutes. You will be joined by a local guide who will take you through the Inca ruins, a breathtaking sight at any time of the day. Built around 1450, the city was deserted less than a century later following the Spanish invasion and 'lost' for hundreds of years before it was rediscovered by Hiram Bingham in 1911. See the best of the citadel and learn more about the Inca Empire from your local guide, stopping for plenty of photo opportunities. Return to Cusco for the rest of the afternoon at leisure – after all of that wondrous sightseeing, why not celebrate with a pisco sour?
Day 5 Cusco
Your Independent Experience will come to an end today after breakfast. You will be transferred to the airport for your onward flight. Please ensure you advise of your flight details when booking your Machu Picchu Experience.
Availability
Price Per Day:
$ 229
per day
Start Date
Finish Date
Twin Share
Single Share
Availability
May-01-2021
May-05-2021

$ 1,225

$ 1,950

12 spots left
Reserve Reserve Reserve
May-02-2021
May-06-2021

$ 1,225

$ 1,950

12 spots left
Reserve Reserve Reserve
May-03-2021
May-07-2021

$ 1,225

$ 1,950

12 spots left
Reserve Reserve Reserve
May-04-2021
May-08-2021

$ 1,225

$ 1,950

12 spots left
Reserve Reserve Reserve
May-05-2021
May-09-2021

$ 1,225

$ 1,950

12 spots left
Reserve Reserve Reserve
May-06-2021
May-10-2021

$ 1,225

$ 1,950

12 spots left
Reserve Reserve Reserve
May-07-2021
May-11-2021

$ 1,225

$ 1,950

12 spots left
Reserve Reserve Reserve
May-08-2021
May-12-2021

$ 1,225

$ 1,950

12 spots left
Reserve Reserve Reserve
May-09-2021
May-13-2021

$ 1,225

$ 1,950

12 spots left
Reserve Reserve Reserve
May-10-2021
May-14-2021

$ 1,225

$ 1,950

12 spots left
Reserve Reserve Reserve
May-11-2021
May-15-2021

$ 1,225

$ 1,950

12 spots left
Reserve Reserve Reserve
May-12-2021
May-16-2021

$ 1,225

$ 1,950

12 spots left
Reserve Reserve Reserve
May-13-2021
May-17-2021

$ 1,225

$ 1,950

12 spots left
Reserve Reserve Reserve
May-14-2021
May-18-2021

$ 1,225

$ 1,950

12 spots left
Reserve Reserve Reserve
May-15-2021
May-19-2021

$ 1,225

$ 1,950

12 spots left
Reserve Reserve Reserve
May-16-2021
May-20-2021

$ 1,225

$ 1,950

12 spots left
Reserve Reserve Reserve
May-17-2021
May-21-2021

$ 1,225

$ 1,950

12 spots left
Reserve Reserve Reserve
May-18-2021
May-22-2021

$ 1,225

$ 1,950

12 spots left
Reserve Reserve Reserve
May-19-2021
May-23-2021

$ 1,225

$ 1,950

12 spots left
Reserve Reserve Reserve
May-20-2021
May-24-2021

$ 1,225

$ 1,950

12 spots left
Reserve Reserve Reserve
May-21-2021
May-25-2021

$ 1,225

$ 1,950

12 spots left
Reserve Reserve Reserve
May-22-2021
May-26-2021

$ 1,225

$ 1,950

12 spots left
Reserve Reserve Reserve
May-23-2021
May-27-2021

$ 1,225

$ 1,950

12 spots left
Reserve Reserve Reserve
May-24-2021
May-28-2021

$ 1,225

$ 1,950

12 spots left
Reserve Reserve Reserve
May-25-2021
May-29-2021

$ 1,225

$ 1,950

12 spots left
Reserve Reserve Reserve
May-26-2021
May-30-2021

$ 1,225

$ 1,950

12 spots left
Reserve Reserve Reserve
May-27-2021
May-31-2021

$ 1,225

$ 1,950

12 spots left
Reserve Reserve Reserve
May-28-2021
Jun-01-2021

$ 1,225

$ 1,950

12 spots left
Reserve Reserve Reserve
May-29-2021
Jun-02-2021

$ 1,225

$ 1,950

12 spots left
Reserve Reserve Reserve
May-30-2021
Jun-03-2021

$ 1,225

$ 1,950

12 spots left
Reserve Reserve Reserve
May-31-2021
Jun-04-2021

$ 1,225

$ 1,950

12 spots left
Reserve Reserve Reserve
Jun-01-2021
Jun-05-2021

$ 1,273

$ 2,025

12 spots left
Reserve Reserve Reserve
Jun-02-2021
Jun-06-2021

$ 1,273

$ 2,025

12 spots left
Reserve Reserve Reserve
Jun-03-2021
Jun-07-2021

$ 1,273

$ 2,025

12 spots left
Reserve Reserve Reserve
Jun-04-2021
Jun-08-2021

$ 1,273

$ 2,025

12 spots left
Reserve Reserve Reserve
Jun-05-2021
Jun-09-2021

$ 1,273

$ 2,025

12 spots left
Reserve Reserve Reserve
Jun-06-2021
Jun-10-2021

$ 1,273

$ 2,025

12 spots left
Reserve Reserve Reserve
Jun-07-2021
Jun-11-2021

$ 1,273

$ 2,025

12 spots left
Reserve Reserve Reserve
Jun-08-2021
Jun-12-2021

$ 1,273

$ 2,025

12 spots left
Reserve Reserve Reserve
Jun-09-2021
Jun-13-2021

$ 1,273

$ 2,025

12 spots left
Reserve Reserve Reserve
Jun-10-2021
Jun-14-2021

$ 1,273

$ 2,025

12 spots left
Reserve Reserve Reserve
Jun-11-2021
Jun-15-2021

$ 1,273

$ 2,025

12 spots left
Reserve Reserve Reserve
Jun-12-2021
Jun-16-2021

$ 1,273

$ 2,025

12 spots left
Reserve Reserve Reserve
Jun-13-2021
Jun-17-2021

$ 1,273

$ 2,025

12 spots left
Reserve Reserve Reserve
Jun-14-2021
Jun-18-2021

$ 1,273

$ 2,025

12 spots left
Reserve Reserve Reserve
Jun-15-2021
Jun-19-2021

$ 1,273

$ 2,025

12 spots left
Reserve Reserve Reserve
Jun-16-2021
Jun-20-2021

$ 1,273

$ 2,025

12 spots left
Reserve Reserve Reserve
Jun-17-2021
Jun-21-2021

$ 1,273

$ 2,025

12 spots left
Reserve Reserve Reserve
Jun-18-2021
Jun-22-2021

$ 1,273

$ 2,025

12 spots left
Reserve Reserve Reserve
Jun-19-2021
Jun-23-2021

$ 1,273

$ 2,025

12 spots left
Reserve Reserve Reserve
Jun-20-2021
Jun-24-2021

$ 1,273

$ 2,025

12 spots left
Reserve Reserve Reserve
Jun-21-2021
Jun-25-2021

$ 1,273

$ 2,025

12 spots left
Reserve Reserve Reserve
Jun-22-2021
Jun-26-2021

$ 1,273

$ 2,025

12 spots left
Reserve Reserve Reserve
Jun-23-2021
Jun-27-2021

$ 1,273

$ 2,025

12 spots left
Reserve Reserve Reserve
Jun-24-2021
Jun-28-2021

$ 1,273

$ 2,025

12 spots left
Reserve Reserve Reserve
Jun-25-2021
Jun-29-2021

$ 1,273

$ 2,025

12 spots left
Reserve Reserve Reserve
Jun-26-2021
Jun-30-2021

$ 1,273

$ 2,025

12 spots left
Reserve Reserve Reserve
Jun-27-2021
Jul-01-2021

$ 1,273

$ 2,025

12 spots left
Reserve Reserve Reserve
Jun-28-2021
Jul-02-2021

$ 1,273

$ 2,025

12 spots left
Reserve Reserve Reserve
Jun-29-2021
Jul-03-2021

$ 1,273

$ 2,025

12 spots left
Reserve Reserve Reserve
Jun-30-2021
Jul-04-2021

$ 1,273

$ 2,025

12 spots left
Reserve Reserve Reserve
Jul-01-2021
Jul-05-2021

$ 1,273

$ 2,025

12 spots left
Reserve Reserve Reserve
Jul-02-2021
Jul-06-2021

$ 1,273

$ 2,025

12 spots left
Reserve Reserve Reserve
Jul-03-2021
Jul-07-2021

$ 1,273

$ 2,025

12 spots left
Reserve Reserve Reserve
Jul-04-2021
Jul-08-2021

$ 1,273

$ 2,025

12 spots left
Reserve Reserve Reserve
Jul-05-2021
Jul-09-2021

$ 1,273

$ 2,025

12 spots left
Reserve Reserve Reserve
Jul-06-2021
Jul-10-2021

$ 1,273

$ 2,025

12 spots left
Reserve Reserve Reserve
Jul-07-2021
Jul-11-2021

$ 1,273

$ 2,025

12 spots left
Reserve Reserve Reserve
Jul-08-2021
Jul-12-2021

$ 1,273

$ 2,025

12 spots left
Reserve Reserve Reserve
Jul-09-2021
Jul-13-2021

$ 1,273

$ 2,025

12 spots left
Reserve Reserve Reserve
Jul-10-2021
Jul-14-2021

$ 1,273

$ 2,025

12 spots left
Reserve Reserve Reserve
Jul-11-2021
Jul-15-2021

$ 1,273

$ 2,025

12 spots left
Reserve Reserve Reserve
Jul-12-2021
Jul-16-2021

$ 1,273

$ 2,025

12 spots left
Reserve Reserve Reserve
Jul-13-2021
Jul-17-2021

$ 1,273

$ 2,025

12 spots left
Reserve Reserve Reserve
Jul-14-2021
Jul-18-2021

$ 1,273

$ 2,025

12 spots left
Reserve Reserve Reserve
Jul-15-2021
Jul-19-2021

$ 1,273

$ 2,025

12 spots left
Reserve Reserve Reserve
Jul-16-2021
Jul-20-2021

$ 1,273

$ 2,025

12 spots left
Reserve Reserve Reserve
Jul-17-2021
Jul-21-2021

$ 1,273

$ 2,025

12 spots left
Reserve Reserve Reserve
Jul-18-2021
Jul-22-2021

$ 1,273

$ 2,025

12 spots left
Reserve Reserve Reserve
Jul-19-2021
Jul-23-2021

$ 1,273

$ 2,025

12 spots left
Reserve Reserve Reserve
Jul-20-2021
Jul-24-2021

$ 1,273

$ 2,025

12 spots left
Reserve Reserve Reserve
Jul-21-2021
Jul-25-2021

$ 1,273

$ 2,025

12 spots left
Reserve Reserve Reserve
Jul-22-2021
Jul-26-2021

$ 1,273

$ 2,025

12 spots left
Reserve Reserve Reserve
Jul-23-2021
Jul-27-2021

$ 1,273

$ 2,025

12 spots left
Reserve Reserve Reserve
Jul-24-2021
Jul-28-2021

$ 1,273

$ 2,025

12 spots left
Reserve Reserve Reserve
Jul-25-2021
Jul-29-2021

$ 1,273

$ 2,025

12 spots left
Reserve Reserve Reserve
Jul-26-2021
Jul-30-2021

$ 1,273

$ 2,025

12 spots left
Reserve Reserve Reserve
Jul-27-2021
Jul-31-2021

$ 1,273

$ 2,025

12 spots left
Reserve Reserve Reserve
Jul-28-2021
Aug-01-2021

$ 1,273

$ 2,025

12 spots left
Reserve Reserve Reserve
Jul-29-2021
Aug-02-2021

$ 1,273

$ 2,025

12 spots left
Reserve Reserve Reserve
Jul-30-2021
Aug-03-2021

$ 1,273

$ 2,025

12 spots left
Reserve Reserve Reserve
Jul-31-2021
Aug-04-2021

$ 1,273

$ 2,025

12 spots left
Reserve Reserve Reserve
Aug-01-2021
Aug-05-2021

$ 1,273

$ 2,025

12 spots left
Reserve Reserve Reserve
Aug-02-2021
Aug-06-2021

$ 1,273

$ 2,025

12 spots left
Reserve Reserve Reserve
Aug-03-2021
Aug-07-2021

$ 1,273

$ 2,025

12 spots left
Reserve Reserve Reserve
Aug-04-2021
Aug-08-2021

$ 1,273

$ 2,025

12 spots left
Reserve Reserve Reserve
Aug-05-2021
Aug-09-2021

$ 1,273

$ 2,025

12 spots left
Reserve Reserve Reserve
Aug-06-2021
Aug-10-2021

$ 1,273

$ 2,025

12 spots left
Reserve Reserve Reserve
Aug-07-2021
Aug-11-2021

$ 1,273

$ 2,025

12 spots left
Reserve Reserve Reserve
Aug-08-2021
Aug-12-2021

$ 1,273

$ 2,025

12 spots left
Reserve Reserve Reserve
Aug-09-2021
Aug-13-2021

$ 1,273

$ 2,025

12 spots left
Reserve Reserve Reserve
Aug-10-2021
Aug-14-2021

$ 1,273

$ 2,025

12 spots left
Reserve Reserve Reserve
Aug-11-2021
Aug-15-2021

$ 1,273

$ 2,025

12 spots left
Reserve Reserve Reserve
Aug-12-2021
Aug-16-2021

$ 1,273

$ 2,025

12 spots left
Reserve Reserve Reserve
Aug-13-2021
Aug-17-2021

$ 1,273

$ 2,025

12 spots left
Reserve Reserve Reserve
Aug-14-2021
Aug-18-2021

$ 1,273

$ 2,025

12 spots left
Reserve Reserve Reserve
Aug-15-2021
Aug-19-2021

$ 1,273

$ 2,025

12 spots left
Reserve Reserve Reserve
Aug-16-2021
Aug-20-2021

$ 1,273

$ 2,025

12 spots left
Reserve Reserve Reserve
Aug-17-2021
Aug-21-2021

$ 1,273

$ 2,025

12 spots left
Reserve Reserve Reserve
Aug-18-2021
Aug-22-2021

$ 1,273

$ 2,025

12 spots left
Reserve Reserve Reserve
Aug-19-2021
Aug-23-2021

$ 1,273

$ 2,025

12 spots left
Reserve Reserve Reserve
Aug-20-2021
Aug-24-2021

$ 1,273

$ 2,025

12 spots left
Reserve Reserve Reserve
Aug-21-2021
Aug-25-2021

$ 1,273

$ 2,025

12 spots left
Reserve Reserve Reserve
Aug-22-2021
Aug-26-2021

$ 1,273

$ 2,025

12 spots left
Reserve Reserve Reserve
Aug-23-2021
Aug-27-2021

$ 1,273

$ 2,025

12 spots left
Reserve Reserve Reserve
Aug-24-2021
Aug-28-2021

$ 1,273

$ 2,025

12 spots left
Reserve Reserve Reserve
Aug-25-2021
Aug-29-2021

$ 1,273

$ 2,025

12 spots left
Reserve Reserve Reserve
Aug-26-2021
Aug-30-2021

$ 1,273

$ 2,025

12 spots left
Reserve Reserve Reserve
Aug-27-2021
Aug-31-2021

$ 1,273

$ 2,025

12 spots left
Reserve Reserve Reserve
Aug-28-2021
Sep-01-2021

$ 1,273

$ 2,025

12 spots left
Reserve Reserve Reserve
Aug-29-2021
Sep-02-2021

$ 1,273

$ 2,025

12 spots left
Reserve Reserve Reserve
Aug-30-2021
Sep-03-2021

$ 1,273

$ 2,025

12 spots left
Reserve Reserve Reserve
Aug-31-2021
Sep-04-2021

$ 1,273

$ 2,025

12 spots left
Reserve Reserve Reserve
Sep-01-2021
Sep-05-2021

$ 1,273

$ 2,025

12 spots left
Reserve Reserve Reserve
Sep-02-2021
Sep-06-2021

$ 1,273

$ 2,025

12 spots left
Reserve Reserve Reserve
Sep-03-2021
Sep-07-2021

$ 1,273

$ 2,025

12 spots left
Reserve Reserve Reserve
Sep-04-2021
Sep-08-2021

$ 1,273

$ 2,025

12 spots left
Reserve Reserve Reserve
Sep-05-2021
Sep-09-2021

$ 1,273

$ 2,025

12 spots left
Reserve Reserve Reserve
Sep-06-2021
Sep-10-2021

$ 1,273

$ 2,025

12 spots left
Reserve Reserve Reserve
Sep-07-2021
Sep-11-2021

$ 1,273

$ 2,025

12 spots left
Reserve Reserve Reserve
Sep-08-2021
Sep-12-2021

$ 1,273

$ 2,025

12 spots left
Reserve Reserve Reserve
Sep-09-2021
Sep-13-2021

$ 1,273

$ 2,025

12 spots left
Reserve Reserve Reserve
Sep-10-2021
Sep-14-2021

$ 1,273

$ 2,025

12 spots left
Reserve Reserve Reserve
Sep-11-2021
Sep-15-2021

$ 1,273

$ 2,025

12 spots left
Reserve Reserve Reserve
Sep-12-2021
Sep-16-2021

$ 1,273

$ 2,025

12 spots left
Reserve Reserve Reserve
Sep-13-2021
Sep-17-2021

$ 1,273

$ 2,025

12 spots left
Reserve Reserve Reserve
Sep-14-2021
Sep-18-2021

$ 1,273

$ 2,025

12 spots left
Reserve Reserve Reserve
Sep-15-2021
Sep-19-2021

$ 1,273

$ 2,025

12 spots left
Reserve Reserve Reserve
Sep-16-2021
Sep-20-2021

$ 1,273

$ 2,025

12 spots left
Reserve Reserve Reserve
Sep-17-2021
Sep-21-2021

$ 1,273

$ 2,025

12 spots left
Reserve Reserve Reserve
Sep-18-2021
Sep-22-2021

$ 1,273

$ 2,025

12 spots left
Reserve Reserve Reserve
Sep-19-2021
Sep-23-2021

$ 1,273

$ 2,025

12 spots left
Reserve Reserve Reserve
Sep-20-2021
Sep-24-2021

$ 1,273

$ 2,025

12 spots left
Reserve Reserve Reserve
Sep-21-2021
Sep-25-2021

$ 1,273

$ 2,025

12 spots left
Reserve Reserve Reserve
Sep-22-2021
Sep-26-2021

$ 1,273

$ 2,025

12 spots left
Reserve Reserve Reserve
Sep-23-2021
Sep-27-2021

$ 1,273

$ 2,025

12 spots left
Reserve Reserve Reserve
Sep-24-2021
Sep-28-2021

$ 1,273

$ 2,025

12 spots left
Reserve Reserve Reserve
Sep-25-2021
Sep-29-2021

$ 1,273

$ 2,025

12 spots left
Reserve Reserve Reserve
Sep-26-2021
Sep-30-2021

$ 1,273

$ 2,025

12 spots left
Reserve Reserve Reserve
Sep-27-2021
Oct-01-2021

$ 1,273

$ 2,025

12 spots left
Reserve Reserve Reserve
Sep-28-2021
Oct-02-2021

$ 1,273

$ 2,025

12 spots left
Reserve Reserve Reserve
Sep-29-2021
Oct-03-2021

$ 1,273

$ 2,025

12 spots left
Reserve Reserve Reserve
Sep-30-2021
Oct-04-2021

$ 1,273

$ 2,025

12 spots left
Reserve Reserve Reserve
Oct-01-2021
Oct-05-2021

$ 1,225

$ 1,950

12 spots left
Reserve Reserve Reserve
Oct-02-2021
Oct-06-2021

$ 1,225

$ 1,950

12 spots left
Reserve Reserve Reserve
Oct-03-2021
Oct-07-2021

$ 1,225

$ 1,950

12 spots left
Reserve Reserve Reserve
Oct-04-2021
Oct-08-2021

$ 1,225

$ 1,950

12 spots left
Reserve Reserve Reserve
Oct-05-2021
Oct-09-2021

$ 1,225

$ 1,950

12 spots left
Reserve Reserve Reserve
Oct-06-2021
Oct-10-2021

$ 1,225

$ 1,950

12 spots left
Reserve Reserve Reserve
Oct-07-2021
Oct-11-2021

$ 1,225

$ 1,950

12 spots left
Reserve Reserve Reserve
Oct-08-2021
Oct-12-2021

$ 1,225

$ 1,950

12 spots left
Reserve Reserve Reserve
Oct-09-2021
Oct-13-2021

$ 1,225

$ 1,950

12 spots left
Reserve Reserve Reserve
Oct-10-2021
Oct-14-2021

$ 1,225

$ 1,950

12 spots left
Reserve Reserve Reserve
Oct-11-2021
Oct-15-2021

$ 1,225

$ 1,950

12 spots left
Reserve Reserve Reserve
Oct-12-2021
Oct-16-2021

$ 1,225

$ 1,950

12 spots left
Reserve Reserve Reserve
Oct-13-2021
Oct-17-2021

$ 1,225

$ 1,950

12 spots left
Reserve Reserve Reserve
Oct-14-2021
Oct-18-2021

$ 1,225

$ 1,950

12 spots left
Reserve Reserve Reserve
Oct-15-2021
Oct-19-2021

$ 1,225

$ 1,950

12 spots left
Reserve Reserve Reserve
Oct-16-2021
Oct-20-2021

$ 1,225

$ 1,950

12 spots left
Reserve Reserve Reserve
Oct-17-2021
Oct-21-2021

$ 1,225

$ 1,950

12 spots left
Reserve Reserve Reserve
Oct-18-2021
Oct-22-2021

$ 1,225

$ 1,950

12 spots left
Reserve Reserve Reserve
Oct-19-2021
Oct-23-2021

$ 1,225

$ 1,950

12 spots left
Reserve Reserve Reserve
Oct-20-2021
Oct-24-2021

$ 1,225

$ 1,950

12 spots left
Reserve Reserve Reserve
Oct-21-2021
Oct-25-2021

$ 1,225

$ 1,950

12 spots left
Reserve Reserve Reserve
Oct-22-2021
Oct-26-2021

$ 1,225

$ 1,950

12 spots left
Reserve Reserve Reserve
Oct-23-2021
Oct-27-2021

$ 1,225

$ 1,950

12 spots left
Reserve Reserve Reserve
Oct-24-2021
Oct-28-2021

$ 1,225

$ 1,950

12 spots left
Reserve Reserve Reserve
Oct-25-2021
Oct-29-2021

$ 1,225

$ 1,950

12 spots left
Reserve Reserve Reserve
Oct-26-2021
Oct-30-2021

$ 1,225

$ 1,950

12 spots left
Reserve Reserve Reserve
Oct-27-2021
Oct-31-2021

$ 1,225

$ 1,950

12 spots left
Reserve Reserve Reserve
Oct-28-2021
Nov-01-2021

$ 1,225

$ 1,950

12 spots left
Reserve Reserve Reserve
Oct-29-2021
Nov-02-2021

$ 1,225

$ 1,950

12 spots left
Reserve Reserve Reserve
Oct-30-2021
Nov-03-2021

$ 1,225

$ 1,950

12 spots left
Reserve Reserve Reserve
Oct-31-2021
Nov-04-2021

$ 1,225

$ 1,950

12 spots left
Reserve Reserve Reserve
Nov-01-2021
Nov-05-2021

$ 1,225

$ 1,950

12 spots left
Reserve Reserve Reserve
Nov-02-2021
Nov-06-2021

$ 1,225

$ 1,950

12 spots left
Reserve Reserve Reserve
Nov-03-2021
Nov-07-2021

$ 1,225

$ 1,950

12 spots left
Reserve Reserve Reserve
Nov-04-2021
Nov-08-2021

$ 1,225

$ 1,950

12 spots left
Reserve Reserve Reserve
Nov-05-2021
Nov-09-2021

$ 1,225

$ 1,950

12 spots left
Reserve Reserve Reserve
Nov-06-2021
Nov-10-2021

$ 1,225

$ 1,950

12 spots left
Reserve Reserve Reserve
Nov-07-2021
Nov-11-2021

$ 1,225

$ 1,950

12 spots left
Reserve Reserve Reserve
Nov-08-2021
Nov-12-2021

$ 1,225

$ 1,950

12 spots left
Reserve Reserve Reserve
Nov-09-2021
Nov-13-2021

$ 1,225

$ 1,950

12 spots left
Reserve Reserve Reserve
Nov-10-2021
Nov-14-2021

$ 1,225

$ 1,950

12 spots left
Reserve Reserve Reserve
Nov-11-2021
Nov-15-2021

$ 1,225

$ 1,950

12 spots left
Reserve Reserve Reserve
Nov-12-2021
Nov-16-2021

$ 1,225

$ 1,950

12 spots left
Reserve Reserve Reserve
Nov-13-2021
Nov-17-2021

$ 1,225

$ 1,950

12 spots left
Reserve Reserve Reserve
Nov-14-2021
Nov-18-2021

$ 1,225

$ 1,950

12 spots left
Reserve Reserve Reserve
Nov-15-2021
Nov-19-2021

$ 1,225

$ 1,950

12 spots left
Reserve Reserve Reserve
Nov-16-2021
Nov-20-2021

$ 1,225

$ 1,950

12 spots left
Reserve Reserve Reserve
Nov-17-2021
Nov-21-2021

$ 1,225

$ 1,950

12 spots left
Reserve Reserve Reserve
Nov-18-2021
Nov-22-2021

$ 1,225

$ 1,950

12 spots left
Reserve Reserve Reserve
Nov-19-2021
Nov-23-2021

$ 1,225

$ 1,950

12 spots left
Reserve Reserve Reserve
Nov-20-2021
Nov-24-2021

$ 1,225

$ 1,950

12 spots left
Reserve Reserve Reserve
Nov-21-2021
Nov-25-2021

$ 1,225

$ 1,950

12 spots left
Reserve Reserve Reserve
Nov-22-2021
Nov-26-2021

$ 1,225

$ 1,950

12 spots left
Reserve Reserve Reserve
Nov-23-2021
Nov-27-2021

$ 1,225

$ 1,950

12 spots left
Reserve Reserve Reserve
Nov-24-2021
Nov-28-2021

$ 1,225

$ 1,950

12 spots left
Reserve Reserve Reserve
Nov-25-2021
Nov-29-2021

$ 1,225

$ 1,950

12 spots left
Reserve Reserve Reserve
Nov-26-2021
Nov-30-2021

$ 1,225

$ 1,950

12 spots left
Reserve Reserve Reserve
Nov-27-2021
Dec-01-2021

$ 1,225

$ 1,950

12 spots left
Reserve Reserve Reserve
Nov-28-2021
Dec-02-2021

$ 1,225

$ 1,950

12 spots left
Reserve Reserve Reserve
Nov-29-2021
Dec-03-2021

$ 1,225

$ 1,950

12 spots left
Reserve Reserve Reserve
Nov-30-2021
Dec-04-2021

$ 1,225

$ 1,950

12 spots left
Reserve Reserve Reserve
Dec-01-2021
Dec-05-2021

$ 1,148

$ 1,825

12 spots left
Reserve Reserve Reserve
Dec-02-2021
Dec-06-2021

$ 1,148

$ 1,825

12 spots left
Reserve Reserve Reserve
Dec-03-2021
Dec-07-2021

$ 1,148

$ 1,825

12 spots left
Reserve Reserve Reserve
Dec-04-2021
Dec-08-2021

$ 1,148

$ 1,825

12 spots left
Reserve Reserve Reserve
Dec-05-2021
Dec-09-2021

$ 1,148

$ 1,825

12 spots left
Reserve Reserve Reserve
Dec-06-2021
Dec-10-2021

$ 1,148

$ 1,825

12 spots left
Reserve Reserve Reserve
Dec-07-2021
Dec-11-2021

$ 1,148

$ 1,825

12 spots left
Reserve Reserve Reserve
Dec-08-2021
Dec-12-2021

$ 1,148

$ 1,825

12 spots left
Reserve Reserve Reserve
Dec-09-2021
Dec-13-2021

$ 1,148

$ 1,825

12 spots left
Reserve Reserve Reserve
Dec-10-2021
Dec-14-2021

$ 1,148

$ 1,825

12 spots left
Reserve Reserve Reserve
Dec-11-2021
Dec-15-2021

$ 1,148

$ 1,825

12 spots left
Reserve Reserve Reserve
Dec-12-2021
Dec-16-2021

$ 1,148

$ 1,825

12 spots left
Reserve Reserve Reserve
Dec-13-2021
Dec-17-2021

$ 1,148

$ 1,825

12 spots left
Reserve Reserve Reserve
Dec-14-2021
Dec-18-2021

$ 1,148

$ 1,825

12 spots left
Reserve Reserve Reserve
Dec-15-2021
Dec-19-2021

$ 1,148

$ 1,825

12 spots left
Reserve Reserve Reserve
Dec-16-2021
Dec-20-2021

$ 1,148

$ 1,825

12 spots left
Reserve Reserve Reserve
Dec-17-2021
Dec-21-2021

$ 1,148

$ 1,825

12 spots left
Reserve Reserve Reserve
Dec-18-2021
Dec-22-2021

$ 1,148

$ 1,825

12 spots left
Reserve Reserve Reserve
Dec-19-2021
Dec-23-2021

$ 1,148

$ 1,825

12 spots left
Reserve Reserve Reserve
Dec-20-2021
Dec-24-2021

$ 1,148

$ 1,825

12 spots left
Reserve Reserve Reserve
Dec-21-2021
Dec-25-2021

$ 1,148

$ 1,825

12 spots left
Reserve Reserve Reserve
Dec-22-2021
Dec-26-2021

$ 1,148

$ 1,825

12 spots left
Reserve Reserve Reserve
Dec-23-2021
Dec-27-2021

$ 1,148

$ 1,825

12 spots left
Reserve Reserve Reserve
Dec-24-2021
Dec-28-2021

$ 1,148

$ 1,825

12 spots left
Reserve Reserve Reserve
Dec-25-2021
Dec-29-2021

$ 1,148

$ 1,825

12 spots left
Reserve Reserve Reserve
Dec-26-2021
Dec-30-2021

$ 1,148

$ 1,825

12 spots left
Reserve Reserve Reserve
Dec-27-2021
Dec-31-2021

$ 1,148

$ 1,825

12 spots left
Reserve Reserve Reserve
Dec-28-2021
Jan-01-2022

$ 1,148

$ 1,825

12 spots left
Reserve Reserve Reserve
Dec-29-2021
Jan-02-2022

$ 1,148

$ 1,825

12 spots left
Reserve Reserve Reserve
Dec-30-2021
Jan-03-2022

$ 1,148

$ 1,825

12 spots left
Reserve Reserve Reserve
Dec-31-2021
Jan-04-2022

$ 1,148

$ 1,825

12 spots left
Reserve Reserve Reserve
Jan-02-2022
Jan-06-2022

$ 1,205

$ 1,915

12 spots left
Reserve Reserve Reserve
Jan-03-2022
Jan-07-2022

$ 1,205

$ 1,915

12 spots left
Reserve Reserve Reserve
Jan-04-2022
Jan-08-2022

$ 1,205

$ 1,915

12 spots left
Reserve Reserve Reserve
Jan-05-2022
Jan-09-2022

$ 1,205

$ 1,915

12 spots left
Reserve Reserve Reserve
Jan-06-2022
Jan-10-2022

$ 1,205

$ 1,915

12 spots left
Reserve Reserve Reserve
Jan-07-2022
Jan-11-2022

$ 1,205

$ 1,915

12 spots left
Reserve Reserve Reserve
Jan-08-2022
Jan-12-2022

$ 1,205

$ 1,915

12 spots left
Reserve Reserve Reserve
Jan-09-2022
Jan-13-2022

$ 1,205

$ 1,915

12 spots left
Reserve Reserve Reserve
Jan-10-2022
Jan-14-2022

$ 1,205

$ 1,915

12 spots left
Reserve Reserve Reserve
Jan-11-2022
Jan-15-2022

$ 1,205

$ 1,915

12 spots left
Reserve Reserve Reserve
Jan-12-2022
Jan-16-2022

$ 1,205

$ 1,915

12 spots left
Reserve Reserve Reserve
Jan-13-2022
Jan-17-2022

$ 1,205

$ 1,915

12 spots left
Reserve Reserve Reserve
Jan-14-2022
Jan-18-2022

$ 1,205

$ 1,915

12 spots left
Reserve Reserve Reserve
Jan-15-2022
Jan-19-2022

$ 1,205

$ 1,915

12 spots left
Reserve Reserve Reserve
Jan-16-2022
Jan-20-2022

$ 1,205

$ 1,915

12 spots left
Reserve Reserve Reserve
Jan-17-2022
Jan-21-2022

$ 1,205

$ 1,915

12 spots left
Reserve Reserve Reserve
Jan-18-2022
Jan-22-2022

$ 1,205

$ 1,915

12 spots left
Reserve Reserve Reserve
Jan-19-2022
Jan-23-2022

$ 1,205

$ 1,915

12 spots left
Reserve Reserve Reserve
Jan-20-2022
Jan-24-2022

$ 1,205

$ 1,915

12 spots left
Reserve Reserve Reserve
Jan-21-2022
Jan-25-2022

$ 1,205

$ 1,915

12 spots left
Reserve Reserve Reserve
Jan-22-2022
Jan-26-2022

$ 1,148

$ 1,825

12 spots left
Reserve Reserve Reserve
Jan-23-2022
Jan-27-2022

$ 1,205

$ 1,915

12 spots left
Reserve Reserve Reserve
Jan-24-2022
Jan-28-2022

$ 1,205

$ 1,915

12 spots left
Reserve Reserve Reserve
Jan-25-2022
Jan-29-2022

$ 1,205

$ 1,915

12 spots left
Reserve Reserve Reserve
Jan-26-2022
Jan-30-2022

$ 1,205

$ 1,915

12 spots left
Reserve Reserve Reserve
Jan-27-2022
Jan-31-2022

$ 1,205

$ 1,915

12 spots left
Reserve Reserve Reserve
Jan-28-2022
Feb-01-2022

$ 1,205

$ 1,915

12 spots left
Reserve Reserve Reserve
Jan-29-2022
Feb-02-2022

$ 1,205

$ 1,915

12 spots left
Reserve Reserve Reserve
Jan-30-2022
Feb-03-2022

$ 1,205

$ 1,915

12 spots left
Reserve Reserve Reserve
Jan-31-2022
Feb-04-2022

$ 1,205

$ 1,915

12 spots left
Reserve Reserve Reserve
Feb-01-2022
Feb-05-2022

$ 1,205

$ 1,915

12 spots left
Reserve Reserve Reserve
Feb-02-2022
Feb-06-2022

$ 1,205

$ 1,915

12 spots left
Reserve Reserve Reserve
Feb-03-2022
Feb-07-2022

$ 1,205

$ 1,915

12 spots left
Reserve Reserve Reserve
Feb-04-2022
Feb-08-2022

$ 1,205

$ 1,915

12 spots left
Reserve Reserve Reserve
Feb-05-2022
Feb-09-2022

$ 1,205

$ 1,915

12 spots left
Reserve Reserve Reserve
Feb-06-2022
Feb-10-2022

$ 1,205

$ 1,915

12 spots left
Reserve Reserve Reserve
Feb-07-2022
Feb-11-2022

$ 1,205

$ 1,915

12 spots left
Reserve Reserve Reserve
Feb-08-2022
Feb-12-2022

$ 1,205

$ 1,915

12 spots left
Reserve Reserve Reserve
Feb-09-2022
Feb-13-2022

$ 1,205

$ 1,915

12 spots left
Reserve Reserve Reserve
Feb-10-2022
Feb-14-2022

$ 1,205

$ 1,915

12 spots left
Reserve Reserve Reserve
Feb-11-2022
Feb-15-2022

$ 1,205

$ 1,915

12 spots left
Reserve Reserve Reserve
Feb-12-2022
Feb-16-2022

$ 1,205

$ 1,915

12 spots left
Reserve Reserve Reserve
Feb-13-2022
Feb-17-2022

$ 1,205

$ 1,915

12 spots left
Reserve Reserve Reserve
Feb-14-2022
Feb-18-2022

$ 1,205

$ 1,915

12 spots left
Reserve Reserve Reserve
Feb-15-2022
Feb-19-2022

$ 1,205

$ 1,915

12 spots left
Reserve Reserve Reserve
Feb-16-2022
Feb-20-2022

$ 1,205

$ 1,915

12 spots left
Reserve Reserve Reserve
Feb-17-2022
Feb-21-2022

$ 1,205

$ 1,915

12 spots left
Reserve Reserve Reserve
Feb-18-2022
Feb-22-2022

$ 1,205

$ 1,915

12 spots left
Reserve Reserve Reserve
Feb-19-2022
Feb-23-2022

$ 1,205

$ 1,915

12 spots left
Reserve Reserve Reserve
Feb-20-2022
Feb-24-2022

$ 1,205

$ 1,915

12 spots left
Reserve Reserve Reserve
Feb-21-2022
Feb-25-2022

$ 1,205

$ 1,915

12 spots left
Reserve Reserve Reserve
Feb-22-2022
Feb-26-2022

$ 1,205

$ 1,915

12 spots left
Reserve Reserve Reserve
Feb-23-2022
Feb-27-2022

$ 1,205

$ 1,915

12 spots left
Reserve Reserve Reserve
Feb-24-2022
Feb-28-2022

$ 1,205

$ 1,915

12 spots left
Reserve Reserve Reserve
Feb-25-2022
Mar-01-2022

$ 1,205

$ 1,915

12 spots left
Reserve Reserve Reserve
Feb-26-2022
Mar-02-2022

$ 1,205

$ 1,915

12 spots left
Reserve Reserve Reserve
Feb-27-2022
Mar-03-2022

$ 1,205

$ 1,915

12 spots left
Reserve Reserve Reserve
Feb-28-2022
Mar-04-2022

$ 1,205

$ 1,915

12 spots left
Reserve Reserve Reserve
Mar-01-2022
Mar-05-2022

$ 1,205

$ 1,915

12 spots left
Reserve Reserve Reserve
Mar-02-2022
Mar-06-2022

$ 1,205

$ 1,915

12 spots left
Reserve Reserve Reserve
Mar-03-2022
Mar-07-2022

$ 1,205

$ 1,915

12 spots left
Reserve Reserve Reserve
Mar-04-2022
Mar-08-2022

$ 1,205

$ 1,915

12 spots left
Reserve Reserve Reserve
Mar-05-2022
Mar-09-2022

$ 1,205

$ 1,915

12 spots left
Reserve Reserve Reserve
Mar-06-2022
Mar-10-2022

$ 1,205

$ 1,915

12 spots left
Reserve Reserve Reserve
Mar-07-2022
Mar-11-2022

$ 1,205

$ 1,915

12 spots left
Reserve Reserve Reserve
Mar-08-2022
Mar-12-2022

$ 1,205

$ 1,915

12 spots left
Reserve Reserve Reserve
Mar-09-2022
Mar-13-2022

$ 1,205

$ 1,915

12 spots left
Reserve Reserve Reserve
Mar-10-2022
Mar-14-2022

$ 1,205

$ 1,915

12 spots left
Reserve Reserve Reserve
Mar-11-2022
Mar-15-2022

$ 1,205

$ 1,915

12 spots left
Reserve Reserve Reserve
Mar-12-2022
Mar-16-2022

$ 1,205

$ 1,915

12 spots left
Reserve Reserve Reserve
Mar-13-2022
Mar-17-2022

$ 1,205

$ 1,915

12 spots left
Reserve Reserve Reserve
Mar-14-2022
Mar-18-2022

$ 1,205

$ 1,915

12 spots left
Reserve Reserve Reserve
Mar-15-2022
Mar-19-2022

$ 1,205

$ 1,915

12 spots left
Reserve Reserve Reserve
Mar-16-2022
Mar-20-2022

$ 1,205

$ 1,915

12 spots left
Reserve Reserve Reserve
Mar-17-2022
Mar-21-2022

$ 1,205

$ 1,915

12 spots left
Reserve Reserve Reserve
Mar-18-2022
Mar-22-2022

$ 1,205

$ 1,915

12 spots left
Reserve Reserve Reserve
Mar-19-2022
Mar-23-2022

$ 1,205

$ 1,915

12 spots left
Reserve Reserve Reserve
Mar-20-2022
Mar-24-2022

$ 1,205

$ 1,915

12 spots left
Reserve Reserve Reserve
Mar-21-2022
Mar-25-2022

$ 1,205

$ 1,915

12 spots left
Reserve Reserve Reserve
Mar-22-2022
Mar-26-2022

$ 1,205

$ 1,915

12 spots left
Reserve Reserve Reserve
Mar-23-2022
Mar-27-2022

$ 1,205

$ 1,915

12 spots left
Reserve Reserve Reserve
Mar-24-2022
Mar-28-2022

$ 1,205

$ 1,915

12 spots left
Reserve Reserve Reserve
Mar-25-2022
Mar-29-2022

$ 1,205

$ 1,915

12 spots left
Reserve Reserve Reserve
Mar-26-2022
Mar-30-2022

$ 1,205

$ 1,915

12 spots left
Reserve Reserve Reserve
Mar-27-2022
Mar-31-2022

$ 1,205

$ 1,915

12 spots left
Reserve Reserve Reserve
Mar-31-2022
Apr-04-2022

$ 1,205

$ 1,915

12 spots left
Reserve Reserve Reserve
Apr-01-2022
Apr-05-2022

$ 1,205

$ 1,915

12 spots left
Reserve Reserve Reserve
Apr-02-2022
Apr-06-2022

$ 1,205

$ 1,915

12 spots left
Reserve Reserve Reserve
Apr-03-2022
Apr-07-2022

$ 1,205

$ 1,915

12 spots left
Reserve Reserve Reserve
Apr-04-2022
Apr-08-2022

$ 1,205

$ 1,915

12 spots left
Reserve Reserve Reserve
Apr-05-2022
Apr-09-2022

$ 1,205

$ 1,915

12 spots left
Reserve Reserve Reserve
Apr-06-2022
Apr-10-2022

$ 1,205

$ 1,915

12 spots left
Reserve Reserve Reserve
Apr-07-2022
Apr-11-2022

$ 1,205

$ 1,915

12 spots left
Reserve Reserve Reserve
Apr-08-2022
Apr-12-2022

$ 1,205

$ 1,915

12 spots left
Reserve Reserve Reserve
Apr-09-2022
Apr-13-2022

$ 1,205

$ 1,915

12 spots left
Reserve Reserve Reserve
Apr-10-2022
Apr-14-2022

$ 1,205

$ 1,915

12 spots left
Reserve Reserve Reserve
Apr-11-2022
Apr-15-2022

$ 1,205

$ 1,915

12 spots left
Reserve Reserve Reserve
Apr-12-2022
Apr-16-2022

$ 1,205

$ 1,915

12 spots left
Reserve Reserve Reserve
Apr-13-2022
Apr-17-2022

$ 1,205

$ 1,915

12 spots left
Reserve Reserve Reserve
Apr-14-2022
Apr-18-2022

$ 1,205

$ 1,915

12 spots left
Reserve Reserve Reserve
Apr-15-2022
Apr-19-2022

$ 1,205

$ 1,915

12 spots left
Reserve Reserve Reserve
Apr-16-2022
Apr-20-2022

$ 1,205

$ 1,915

12 spots left
Reserve Reserve Reserve
Apr-17-2022
Apr-21-2022

$ 1,205

$ 1,915

12 spots left
Reserve Reserve Reserve
Apr-18-2022
Apr-22-2022

$ 1,205

$ 1,915

12 spots left
Reserve Reserve Reserve
Apr-19-2022
Apr-23-2022

$ 1,205

$ 1,915

12 spots left
Reserve Reserve Reserve
Apr-20-2022
Apr-24-2022

$ 1,205

$ 1,915

12 spots left
Reserve Reserve Reserve
Apr-21-2022
Apr-25-2022

$ 1,205

$ 1,915

12 spots left
Reserve Reserve Reserve
Apr-22-2022
Apr-26-2022

$ 1,205

$ 1,915

12 spots left
Reserve Reserve Reserve
Apr-23-2022
Apr-27-2022

$ 1,205

$ 1,915

12 spots left
Reserve Reserve Reserve
Apr-24-2022
Apr-28-2022

$ 1,205

$ 1,915

12 spots left
Reserve Reserve Reserve
Apr-25-2022
Apr-29-2022

$ 1,205

$ 1,915

12 spots left
Reserve Reserve Reserve
Apr-26-2022
Apr-30-2022

$ 1,205

$ 1,915

12 spots left
Reserve Reserve Reserve
Apr-27-2022
May-01-2022

$ 1,205

$ 1,915

12 spots left
Reserve Reserve Reserve
Apr-28-2022
May-02-2022

$ 1,205

$ 1,915

12 spots left
Reserve Reserve Reserve
Apr-29-2022
May-03-2022

$ 1,205

$ 1,915

12 spots left
Reserve Reserve Reserve
Apr-30-2022
May-04-2022

$ 1,205

$ 1,915

12 spots left
Reserve Reserve Reserve
May-01-2022
May-05-2022

$ 1,205

$ 1,915

12 spots left
Reserve Reserve Reserve
May-02-2022
May-06-2022

$ 1,205

$ 1,915

12 spots left
Reserve Reserve Reserve
May-03-2022
May-07-2022

$ 1,205

$ 1,915

12 spots left
Reserve Reserve Reserve
May-04-2022
May-08-2022

$ 1,205

$ 1,915

12 spots left
Reserve Reserve Reserve
May-05-2022
May-09-2022

$ 1,205

$ 1,915

12 spots left
Reserve Reserve Reserve
May-06-2022
May-10-2022

$ 1,205

$ 1,915

12 spots left
Reserve Reserve Reserve
May-07-2022
May-11-2022

$ 1,205

$ 1,915

12 spots left
Reserve Reserve Reserve
May-08-2022
May-12-2022

$ 1,205

$ 1,915

12 spots left
Reserve Reserve Reserve
May-09-2022
May-13-2022

$ 1,205

$ 1,915

12 spots left
Reserve Reserve Reserve
May-10-2022
May-14-2022

$ 1,205

$ 1,915

12 spots left
Reserve Reserve Reserve
May-11-2022
May-15-2022

$ 1,205

$ 1,915

12 spots left
Reserve Reserve Reserve
May-12-2022
May-16-2022

$ 1,205

$ 1,915

12 spots left
Reserve Reserve Reserve
May-13-2022
May-17-2022

$ 1,205

$ 1,915

12 spots left
Reserve Reserve Reserve
May-14-2022
May-18-2022

$ 1,205

$ 1,915

12 spots left
Reserve Reserve Reserve
May-15-2022
May-19-2022

$ 1,205

$ 1,915

12 spots left
Reserve Reserve Reserve
May-16-2022
May-20-2022

$ 1,205

$ 1,915

12 spots left
Reserve Reserve Reserve
May-17-2022
May-21-2022

$ 1,205

$ 1,915

12 spots left
Reserve Reserve Reserve
May-18-2022
May-22-2022

$ 1,205

$ 1,915

12 spots left
Reserve Reserve Reserve
May-19-2022
May-23-2022

$ 1,205

$ 1,915

12 spots left
Reserve Reserve Reserve
May-20-2022
May-24-2022

$ 1,205

$ 1,915

12 spots left
Reserve Reserve Reserve
May-21-2022
May-25-2022

$ 1,205

$ 1,915

12 spots left
Reserve Reserve Reserve
May-22-2022
May-26-2022

$ 1,205

$ 1,915

12 spots left
Reserve Reserve Reserve
May-23-2022
May-27-2022

$ 1,205

$ 1,915

12 spots left
Reserve Reserve Reserve
May-24-2022
May-28-2022

$ 1,205

$ 1,915

12 spots left
Reserve Reserve Reserve
May-25-2022
May-29-2022

$ 1,205

$ 1,915

12 spots left
Reserve Reserve Reserve
May-26-2022
May-30-2022

$ 1,205

$ 1,915

12 spots left
Reserve Reserve Reserve
May-27-2022
May-31-2022

$ 1,205

$ 1,915

12 spots left
Reserve Reserve Reserve
May-28-2022
Jun-01-2022

$ 1,205

$ 1,915

12 spots left
Reserve Reserve Reserve
May-29-2022
Jun-02-2022

$ 1,205

$ 1,915

12 spots left
Reserve Reserve Reserve
May-30-2022
Jun-03-2022

$ 1,205

$ 1,915

12 spots left
Reserve Reserve Reserve
May-31-2022
Jun-04-2022

$ 1,205

$ 1,915

12 spots left
Reserve Reserve Reserve
Jun-01-2022
Jun-05-2022

$ 1,205

$ 1,915

12 spots left
Reserve Reserve Reserve
Jun-02-2022
Jun-06-2022

$ 1,205

$ 1,915

12 spots left
Reserve Reserve Reserve
Jun-03-2022
Jun-07-2022

$ 1,205

$ 1,915

12 spots left
Reserve Reserve Reserve
Jun-04-2022
Jun-08-2022

$ 1,205

$ 1,915

12 spots left
Reserve Reserve Reserve
Jun-05-2022
Jun-09-2022

$ 1,205

$ 1,915

12 spots left
Reserve Reserve Reserve
Jun-06-2022
Jun-10-2022

$ 1,205

$ 1,915

12 spots left
Reserve Reserve Reserve
Jun-07-2022
Jun-11-2022

$ 1,205

$ 1,915

12 spots left
Reserve Reserve Reserve
Jun-08-2022
Jun-12-2022

$ 1,205

$ 1,915

12 spots left
Reserve Reserve Reserve
Jun-09-2022
Jun-13-2022

$ 1,205

$ 1,915

12 spots left
Reserve Reserve Reserve
Jun-10-2022
Jun-14-2022

$ 1,205

$ 1,915

12 spots left
Reserve Reserve Reserve
Jun-11-2022
Jun-15-2022

$ 1,205

$ 1,915

12 spots left
Reserve Reserve Reserve
Jun-12-2022
Jun-16-2022

$ 1,205

$ 1,915

12 spots left
Reserve Reserve Reserve
Jun-13-2022
Jun-17-2022

$ 1,205

$ 1,915

12 spots left
Reserve Reserve Reserve
Jun-14-2022
Jun-18-2022

$ 1,205

$ 1,915

12 spots left
Reserve Reserve Reserve
Jun-15-2022
Jun-19-2022

$ 1,205

$ 1,915

12 spots left
Reserve Reserve Reserve
Jun-16-2022
Jun-20-2022

$ 1,205

$ 1,915

12 spots left
Reserve Reserve Reserve
Jun-17-2022
Jun-21-2022

$ 1,205

$ 1,915

12 spots left
Reserve Reserve Reserve
Jun-18-2022
Jun-22-2022