5030
Top Brochure of Antarctic Express: Fly/Cruise Antarctica, South Georgia & Falklands (Sea Adventurer) 2016 - 2017
Please note the tour price reflected on the brochure is subject to change. Due to seasonality, and taxes prices of the tour are subject to change without due notice. Please consult with the operator directly for the recent price.
No longer available. See new versions below.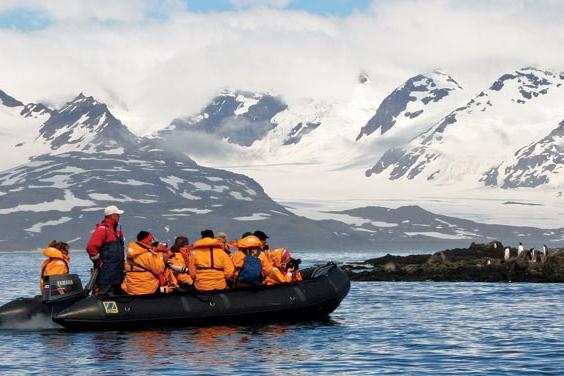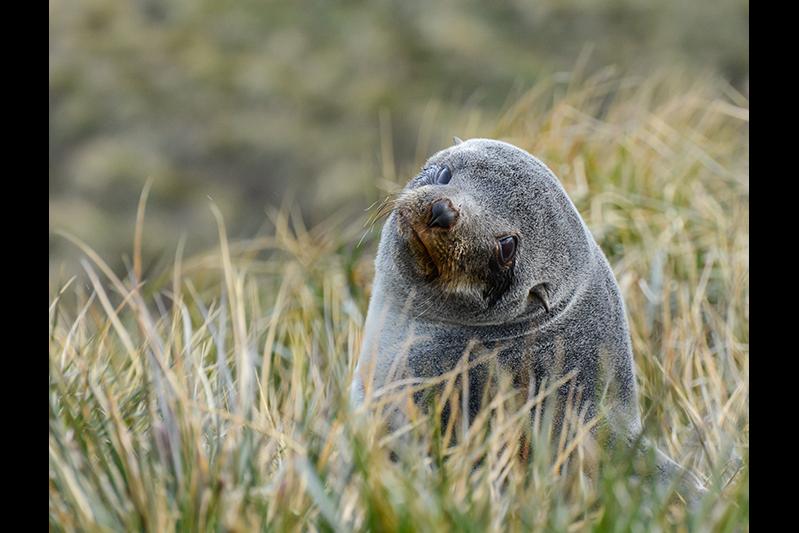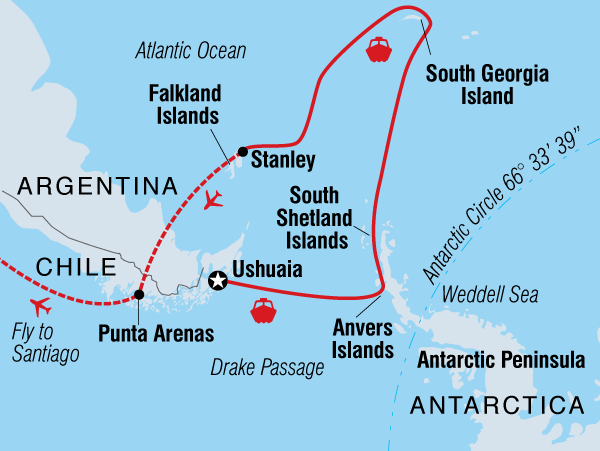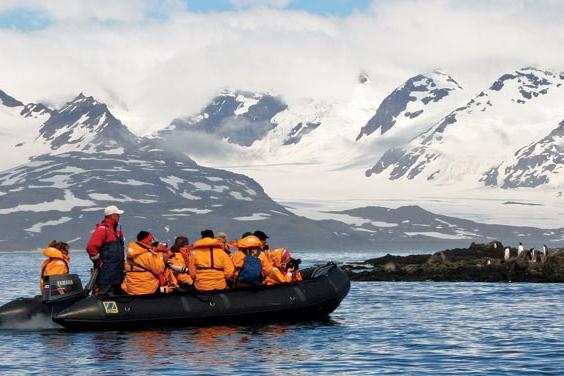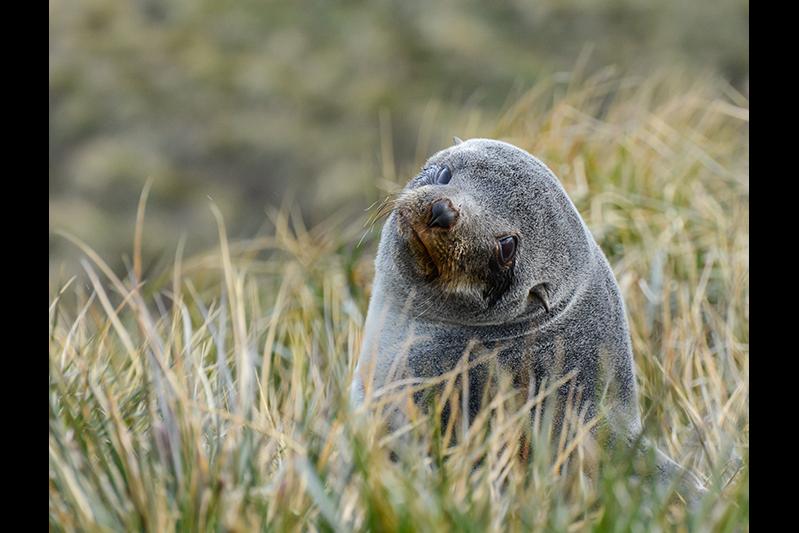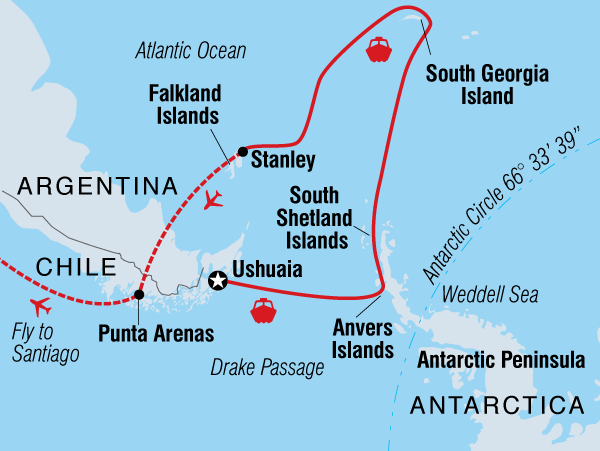 Antarctic Express: Fly/Cruise Antarctica, South Georgia & Falklands (Sea Adventurer) 2016 - 2017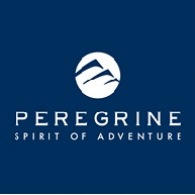 Preferred
Has very high quality customer experiences and demonstrated commitment to responsible travel practices.
read more
4.7 . Excellent
92%
Travel Style:
Array
Relaxed
Physical Level:
Normal generally flat walking in urban or suburban environments.
Very Easy
Lodging Level:
3 to 4 star western hotel equivalents. While not all lodging will be 'luxury' they will be quite comfortable by western standards.
Comfort (4*)
17 days
From:
$ 19,796
$ 1,164
/ day
Overview
Highlights (Bullets)
Take regular walks and Zodiac rides in search of extraordinary wildlife. From penguins and reindeer to whales and seals, the Antarctic is teeming with life

Flights from Punta Arenas provide speed and accessibility to the remote destination of Antarctica, and are perfect for those who are nervous about crossing the Drake Passage

Following in the course taken by Charles Darwin and the explorer Sir Ernest Shackleton evokes a real sense of history

This trip offers a well-balanced mix of time spent at sea and visiting the region's diverse islands. Wherever you are, you'll be right in the middle of landscapes that are like nowhere else on earth

On-board polar experts provide great insight into the history, geology and wildlife of the region, complementing what you see around you each day
Short Description
Follow in the wake of some of the world's hardiest explorers on this comprehensive voyage around the Antarctic Peninsula, South Shetland Islands, South Georgia and the Falklands. Bypass the Drake Passage with an included flight into King George Island, then spend four unforgettable days at sea exploring the Antarctic Peninsula, its epic panoramas and incredible wildlife. Land at various points of historic interest in the South Shetlands and South Georgia, zip around in search of whales and penguins by Zodiac and enjoy supreme comfort in a truly inhospitable environment. No matter where you've been or what you've seen before, this trip is bound to exceed even the loftiest of travel expectations.
Array
Itinerary Focus N/A
3 to 4 star western hotel equivalents. While not all lodging will be 'luxury' they will be quite comfortable by western standards.
Lodging Level Comfort (4*)
Flight & Transport Inclusions All internal ground transport
Itinerary
Day 1 Ushuaia
Welcome to Argentina. You'll be transferred to the hotel in Ushuaia where you'll meet your group and be briefed about the trip after checking in. Ushuaia is a busy port town on the island of Tierra del Fuego at the southern tip of South America. If you have some free time before the trip begins, explore this town at the 'end of the world'. Perhaps take a short trek around the breathtaking lake at Laguna Esmeralda or have some dinner in the evening with your new group. Note: If you decide to go to Laguna Esmeralda during your free time, it's a good idea to take good hiking boots with you, as the walk can be muddy and slippery.
Day 2 Embarkation in Ushuaia
After breakfast board the ship, sailing into the Beagle Channel in the afternoon. This passage of water was named after the ship that once carried Charles Darwin through the area. The channel releases ships into the immense Southern Ocean, where the next sighting of land will be along the Antarctic Peninsula. Photo opportunities abound as grand coastlines emerge and hungry sea birds follow the ship. Note: If you're flying from Punta Arenas to Antarctica you will meet up with the rest of the group when the boat arrives at the Antarctic Peninsula.
Day 3-4 Drake Passage
During the crossing of the famous Drake Passage, become acquainted with your shipmates and learn more about the trip ahead. Thick parkas are provided to keep you warm while on deck. The expedition team will give a number of lectures about safety procedures and Antarctica's history so you'll be fully prepared for the adventures to come. Please be aware that seas may be rough through the Drake Passage.
Day 5-7 Antarctic Peninsula
Sail through dramatic landscapes into the remote world of the Antarctic Peninsula. From the boat, watch wildlife swim in the waters below and witness penguins in their natural habitat. While weather and sea conditions determine which landings can be made, the expedition team will ensure that each day of your Antarctic adventure is unforgettable. Make your first landing by Zodiak on the Antarctic Peninsula, perhaps enjoying panoramic views from the top of a nearby hill. Other possible adventures include exploring the historic site of Port Lockroy, watching glaciers calve into the sea at Petermann Island or cruising around Pleneau Island in search of elephant and fur seals. POSSIBLE LANDING SITES CUVERVILLE ISLAND A gentoo penguin rookery is situated on the north end of the island on a rocky beach. Depending on the time of season you visit, you may see them building nests or attending to their chicks. Giant petrels and kelp gulls also breed on the island. DAMOY POINT If you're lucky enough to mail a postcard in Antarctica, you'll likely pass through Damoy Point. This is the northern entrance to the harbour on which Port Lockroy is located. DANCO ISLAND This small island, 1.6 km (one mile) in length, is easy to explore and home to gentoo penguins. Visit the marker of a former British Antarctic Survey hut and watch out for a variety of seabirds such as snowy sheathbills, kelp gulls and blue-eyed shags. ENTERPRISE ISLAND Located in Wilhelmina Bay, this island was once used by whalers. A Zodiac cruise around the island passes by a wrecked whaling ship. LEMAIRE CHANNEL This strait runs between Booth Island and the Antarctic Peninsula, and is one of the most scenic locations on the western coast, especially during sunrise and sunset. The 11 km (6.8 mile) channel may become impassable when ice fills the narrow passageway, so we'll hope for clear waters. MELCHIOR ISLANDS This is a group of low islands in Dallmann Bay, on which you may see male fur seals haul-out at the end of the breeding season to recuperate from their battles for supremacy. NEKO HARBOUR This bay was once used by the floating whale factory ship Neko. You may see some whale vertebrae used by resident gentoo penguins as shelter from the wind. There's an unmanned refuge hut here, erected by Argentina. Climb past the hut and up a steep slope for spectacular views of the glacier-rimmed harbour. PETERMANN ISLAND Here, near the Lemaire Channel, you can stand ashore and see the southernmost breeding colony of gentoo penguins. Adelie penguins, shags and south polar skuas also inhabit the island. The dome of the island rises 200 meters (650 feet) above the sea, offering a challenging hike for panoramic views. PORT LOCKROY Journey to Port Lockroy if weather permits. The harbour is on the west side of Wiencke Island. A secret base was built here during the Second World War as part of Operation Tabarin. It's now designated as a historic site, featuring a museum and the world's southernmost post office. Proceeds from your purchases here support the preservation of historic sites from the Heroic Age of Exploration. WATERBOAT POINT At low tide this historic point is connected to the Antarctic mainland. Zodiacs can be used to explore the area when the tide is in. Two scientists studying penguin behaviour lived in a water boat on the point from 1921-22. The remains of their camp have been designated as an Antarctic historic site. AITCHO ISLANDS This is a group of small islands, some still unnamed, situated in the northern entrance of the English Strait. You can often spot a great mix of wildlife here, including at the established rookeries of gentoo and chinstrap penguins. Southern elephant and fur seals are frequently hauled-out here too. BAILY HEAD Also known as Rancho Point, this area is a rocky headland on the southeastern shore of Deception Island. Chinstrap penguins build nests on slopes leading to a high ridge, which dominates a natural amphitheater and provides a superb setting for landscape photography. HALF MOON ISLAND This crescent-shaped island was known to sealers as early as 1821. Unlike the sealers who liked to keep their best locations secret, we're happy to bring you ashore on this impressive island. Many Antarctic birds breed here, including chinstrap penguins, shags, Wilson's storm-petrels, kelp gulls, snowy sheathbills, Antarctic terns and skua. HANNAH POINT Macaroni, chinstrap and gentoo penguin rookeries are located on the point, which is on the south coast of Livingston Island. Due to the rather congested area available to the nesting penguins, you can only visit here from 10 January onwards. PENDULUM COVE Hot geothermal waters are found along the shoreline of this cove, which was named after observations made in 1829 by a British expedition. You may see yellow algae and boiled krill floating on the surface because of the scalding hot water. PENGUIN ISLAND Antarctica has two flowering plants, both of which you can find on Penguin Island: Deschampsia antarctica and Colobanthus quitensis. Chinstrap penguins, fur seals and southern elephant seals use the island for breeding purposes. ROBERT POINT A nice spot for Zodiac cruising, this point was known to sealers as early as 1820. Chinstrap penguins, kelp gulls and pintado breed here, and whales may be seen in the surrounding waters. TELEFON BAY Your expedition team will point out where the most recent evidence of volcanic eruption on Deception Island can be seen. TURRET POINT Chinstrap and Adelie penguin rookeries are found on this point, which is situated on the south coast of King George Island. The beaches are often crowded with southern elephant, fur, and Weddell seals hauled-out on the rocks. WHALER'S BAY To reach Whaler's Bay, sail through the narrow passage of Neptune's Bellows. The bay was used by whalers from 1906 to 1931 and is part of a protected harbour created by a circular flooded caldera, known as Deception Island. Along with waddling penguins and lounging seals, you'll see the rusty remains of whaling operations on the beach. Watch for steam rising from geothermally-heated springs along the shoreline. YANKEE HARBOUR Gentoo penguins have established a rookery on this harbour, which is situated on the southwest side of Greenwich Island. You can also see an abandoned Argentine refuge hut and a huge glacier stretching along the east and north sides of the bay. An abandoned try-pot is all that remains of the sealing activity that brought men thousands of miles to seek their fortune. The following Optional Activities are available to participate in, on some or all of the departures of this itinerary. These must be booked in advance (additional costs apply) and space is limited. KAYAKING – Our kayaking adventures are the best way to feel at one with the sea. Taken in small groups of maximum 16 people, multiple times per voyage, kayaking adventures are only conducted during calm weather conditions. Kayaking is open to all levels of experience, however kayaking in the polar waters is not suitable for novice kayakers. Beginners interested in kayaking should first take an introductory course prior to the voyage which includes how to do a wet exit. In addition regardless of your experience, we recommend you take part in some kayaking practise prior to the voyage to ensure that you are comfortable on the water in the icy conditions.
Day 8-10 At Sea
Spend your days at sea enjoying the view from the deck and taking part in educational presentations made by the expedition team. Hot drinks are available around the clock, so sit back with a cup of tea or coffee and relax.
Day 11-13 South Georgia
By the 12th day of the trip, weather permitting, the vessel should arrive into South Georgia. Known as the 'Galapagos of the Poles', this island is home to a huge number of curious animals. Once a hunting ground for whales and seals, old whaling stations are dotted around the island and serve as a reminder of an industry no longer in existence. Perhaps visit the grave of the great explorer, Sir Ernest Shackleton, at the settlement of Grytviken. There is a museum, small gift shop, church and an active scientific research station in the vicinity. The group might also visit St. Andrew's Bay, an area where reindeer and king penguins can often be spotted. Note: If you're flying from Antarctica to Punta Arenas then you'll leave the group at this point of the trip. POSSIBLE LANDINGS AND WILDLIFE SIGHTINGS - SOUTH GEORGIA DRYGALSKI FJORD This is a photogenic and dramatic fjord, with sharp and jagged peaks rising out of the sea. Glaciation never reached the peaks of this fjord, giving it a unique landscape. GOLD HARBOUR The backdrop to this harbour is the hanging Bertrab Glacier. King and gentoo penguins call this place home, as do rowdy elephant and fur seals. GRYTVIKEN Only a handful of people live on South Georgia, a United Kingdom overseas territory. Two of them are curators of the South Georgia Museum, located in the former whaling station manager's villa. A church was built for the whaling community and is the only building in Grytviken that is still used for its original purpose. PRION ISLAND Robert Cushman Murphy named this island for the species of petrels seen here. Wandering albatross are also known to nest on the island. SALISBURY PLAIN One of the largest king penguin rookeries in South Georgia is located on Salisbury Plain. The Murphy and Lucas Glaciers flank the plain, creating a perfect backdrop for photographers. ST. ANDREW'S BAY Thousands of breeding pairs of king penguins nest at St. Andrew's Bay. It is the largest king penguin rookery on South Georgia and quite a spectacle to behold. Reindeer introduced by Norwegian whalers are known to feed on the grass in the area. STROMNESS This abandoned whaling station was in full operation the day that Ernest Shackleton and his companions staggered in after a 36-hour trek across the island. There is a small cemetery here, with the graves of 14 whalers.
Day 14-15 At Sea
Spend the next couple of days relaxing on the boat. Go on deck to catch a glimpse of whales in the deep waters and seabirds flying overhead, or attend more lectures made by on-board experts. On your last night on the ship, share your adventures with your new friends over dinner and a hot drink.
Day 16 Disembark in Stanley and fly to Santiago
This morning arrive into the town of Stanley in the Falkland Islands. Stanley is peaceful and isolated and feels a bit like the British countryside. There are plenty of churches and museums to explore, and the welcoming locals are often willing to chat over a drink at the pub. This afternoon, board a charter flight to Santiago in Chile (approximately five-and-a-half hours), where you'll spend the night in an airport hotel.
Day 17 Santiago
The trip finishes after breakfast and you're free to leave the accommodation at any time.
Availability
Price Per Day:
$ 1,164
per day
Check Current Availability, prices, specials with Peregrine Adventures.

Prices may vary due to local taxes and trip seasonality. Click "Request Info" to inquire directly with the tour operator for the final trip price.
113 Peregrine Adventures Travel Reviews & Ratings
92%
Antarctic Express: Fly/Cruise Antarctica, South Georgia & Falklands (Sea Adventurer) 2016 - 2017
Company Reviews
Details
Flight & Transport Inclusions
All internal ground transport Plane,Ship,Zodiac
Group Size
Standard Group - 25 + people
Maximum Number of People in Group: 117
Accommodations
Cruise ship (14 nts),Hotel (2 nts)
Guides
Your voyage will be led by an experienced Expedition Leader. In addition, a number of experts will be on board to add knowledge of their field to your experience. This will include a Marine Biologist, Ornithologist, Glaciologist or Geologist, Polar Historian, Kayaking guide and Naturalist guides. Voyages offering other adventure activities will have additional specialist guides on board.
Additional Information
Finish point
Your Santiago hotel

.

Santiago

CHILE
Trip ID#:
peregrine-GQMCA
0
https://tripsaver.travelstride.com/?utm_source=Travelstride.com&utm_medium=Native&utm_campaign=Product%20Details%20-%20Reserve%20CTA%2F%22Flexitrip%20Reserve%20Popup%22
1
TripSaver