8925
Top Brochure of Mountain Gorillas of Rwanda Experience – Independent
Please note the tour price reflected on the brochure is subject to change. Due to seasonality, and taxes prices of the tour are subject to change without due notice. Please consult with the operator directly for the recent price.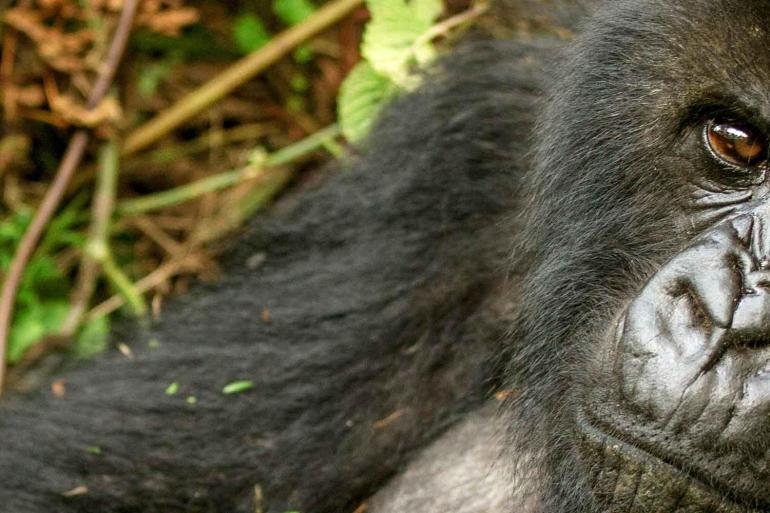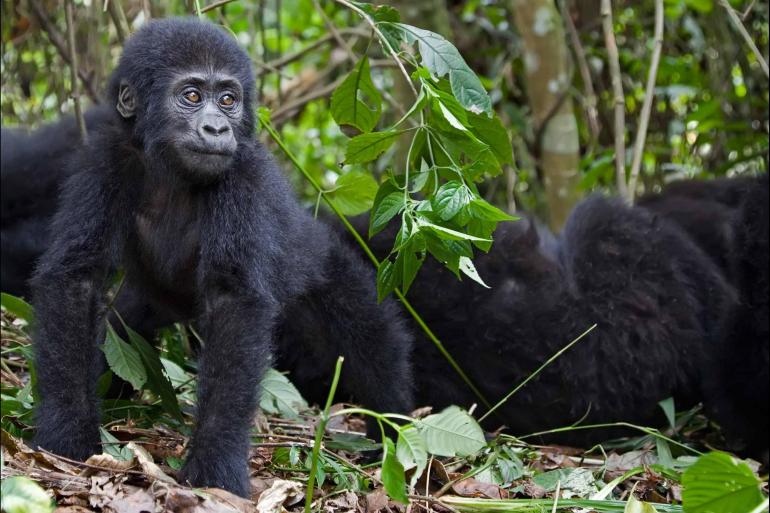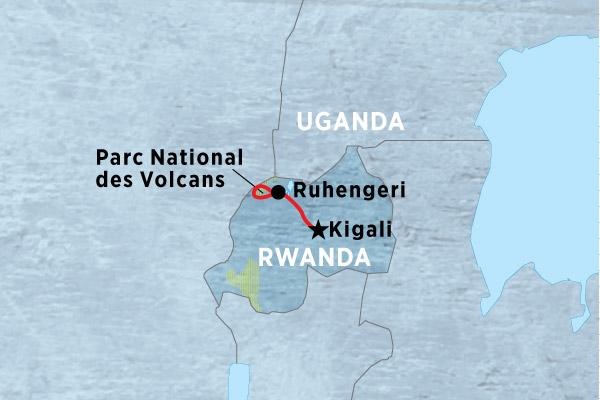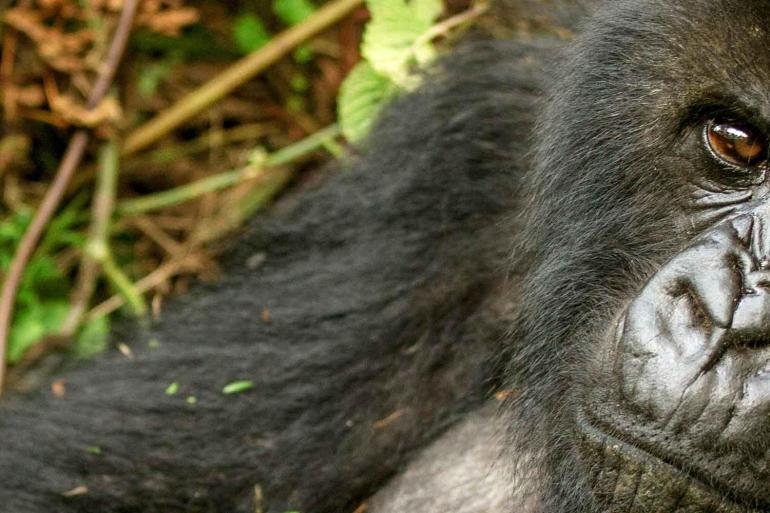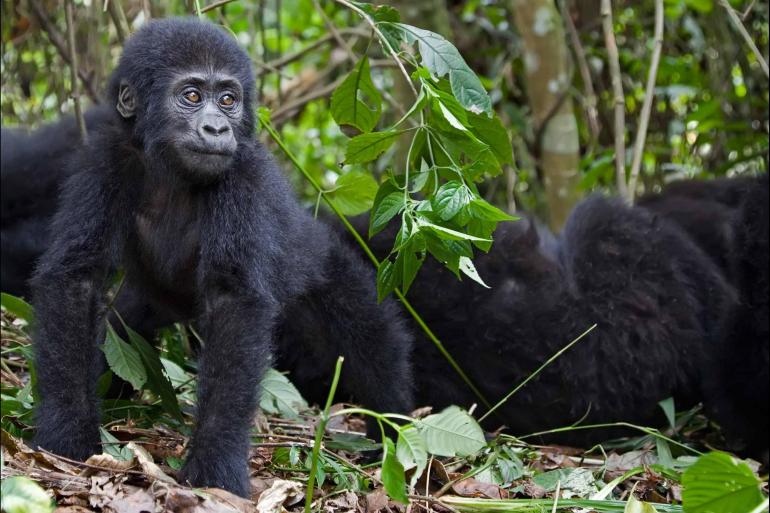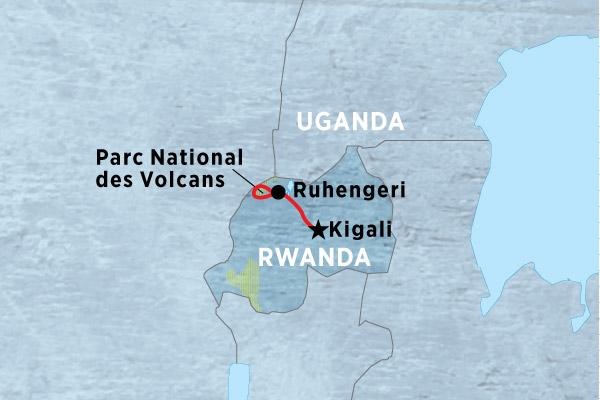 Mountain Gorillas of Rwanda Experience – Independent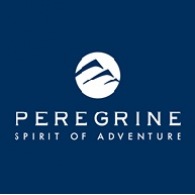 Preferred
Has very high quality customer experiences and demonstrated commitment to responsible travel practices.
read more
92%
Travel Style:
For those looking to maximize their sight seeing time. You thrive on a packed day's schedule from 8 am to 6pm, with some (but limited) free time. Most activities and meals included.
Full on
Physical Level:
Regular walking or cycling over moderately long, hilly, or bumpy distances. Some public transport or utility vehicles such as safari jeeps.
Moderate
Lodging Level:
Mid-range budget with accommodations ranging from comfortable lodges, guesthouses, and homestays to three star hotels.
Value (3*)
4 days
From:
$ 4,630
$ 1,158
/ day
Overview
Highlights (Bullets)
Trek through rwanda's steamy jungle to spend an unforgettable hour in the presence of a family of rare mountain gorillas – one of the world's ultimate wildlife adventures.

Stay in a boutique hotel nestled at the foot of the stunning virunga mountains with a restaurant, bar and pool and breathtaking views towards parc national des volcans.

Learn an important yet confronting side of the country's history at the kigali genocide memorial centre, plus embark on a city tour of the capital to see modern-day rwanda on full show.
Short Description
A challenging trek to an extraordinary reward – welcome to the misty jungles of Rwanda, home of the rare mountain gorilla. This four-day Independent Experience with Peregrine focuses on ape encounters, hiking through the bamboo forest, alpine moorland and dense jungle to the habitat of one of ten mountain gorilla families. With expert trackers and mountain guides leading your every move, sightings like this have never been so special. With time also to discover Rwanda's capital, the country's confronting history plus dedicated periods of independent exploration, this eastern Africa experience will be all kinds of memorable.
Small groups are usually defined as between 10 and 24 travelers, often less. If you're the kind of person who enjoys more intimate experiences and personal service this is a good choice. All else being equal you will pay a premium for this style vs a larger group tour.
Trip Type Small Group Tour
See all the highlights and popular spots on a classic tour.
Itinerary Focus Classic Highlights
Mid-range budget with accommodations ranging from comfortable lodges, guesthouses, and homestays to three star hotels.
Lodging Level Value (3*)
Flight & Transport Inclusions N/A
Itinerary
Day 1 Kigali / Ruhengeri
Welcome to Rwanda! This Independent Experience starts at Kigali Airport where you will be met by a local representative. On arrival, set off to visit the Genocide Museum – opened in 2004 to mark the tenth anniversary of the Rwandan Genocide. While this incident occurred as a result of a complex series of factors, it is seen as an absolute tragedy to Rwanda and its people. This museum is quite confronting but also an important way to understand the resilience of Rwandan people. Afterwards, travel into gorilla territory with a drive through the rolling hills of Rwanda's countryside. You'll be staying in the Musanze region near the Parc National des Volcans – the oldest national park in Africa, specifically created to protect the habitat of the gorillas. Your hotel's facilities include a pool, restaurant, bar and lounge with fireplace and stunning views of nature.
Day 2 Ruhengeri
After a very early start, drive to the park headquarters (approximately 30 minutes) where you'll be briefed on the gorilla trek by guides. The trackers will have already set out and located the gorilla family by the time you begin your trek, so your actual walking time can usually be predicted when you set off. Trekking may take anything between 40 minutes and five hours to reach your designated family, but it's more than worth it. Ten different gorilla families live here in bamboo forest interspersed with alpine moorland, grass and marshland, including Group 13, Sabinyo, Amahoro, Umubano, Susa, Kwitonda and the Hirwa. Gorilla trekking is highly controlled, with only 80 gorilla trekking permits available each day. Once a trekking group encounters one of the gorilla families, only one hour is granted in the presence of the great apes before you must move on. Watch these families eat, sleep, groom and play – the giant silverback surveying the scene as the smaller ones laze in the trees or play. It's a magnificent sight. As your gorilla experience comes to an end, transfer back to your accommodation for a late lunch and relax for the afternoon, reflecting on what is sure to be a truly memorable day.
Day 3 Ruhengeri / Kigali
This morning is free for you to continue your independent exploration of Ruhengeri and surrounds. It is possible to partake in an additional gorilla trek – subject to permit availability and must be pre-purchased well in advance. Otherwise, take to the Dian Fossey Trek – well-known for its connection to the 1980s classic 'Gorillas in the Mist' – trekking to her grave, the research station and other notable sites. You could also take the rare opportunity to hike in search of golden monkeys, watching these engaging primates interact and play in the forest's edge. After your optional experience today, travel back to Kigali, arriving late in the afternoon (approximately 2 hours). For tonight, consider enjoying a meal at one of the many restaurants nearby to your accommodation – the hotel staff will be able to provide recommendations.
Day 4 Kigali
This morning, embark on a city tour of Kigali, learning about this eastern Africa capital city. After an hour or so, depart the city for Kigali Airport, arriving before 12 pm (midday). With no activities planned after this, your Independent Experience finishes on arrival at the airport.
Availability
Price Per Day:
$ 1,158
per day
| Start Date | Finish Date | Twin Share | Single Share | Availability | |
| --- | --- | --- | --- | --- | --- |
| Jan-01-2021 | Jan-04-2021 | $ 4,630 | $ 5,510 | 6 spots left | Reserve Reserve Reserve |
| Jan-02-2021 | Jan-05-2021 | $ 4,630 | $ 5,510 | 6 spots left | Reserve Reserve Reserve |
| Jan-03-2021 | Jan-06-2021 | $ 4,630 | $ 5,510 | 6 spots left | Reserve Reserve Reserve |
| Jan-04-2021 | Jan-07-2021 | $ 4,630 | $ 5,510 | 6 spots left | Reserve Reserve Reserve |
| Jan-05-2021 | Jan-08-2021 | $ 4,630 | $ 5,510 | 6 spots left | Reserve Reserve Reserve |
| Jan-06-2021 | Jan-09-2021 | $ 4,630 | $ 5,510 | 6 spots left | Reserve Reserve Reserve |
| Jan-07-2021 | Jan-10-2021 | $ 4,630 | $ 5,510 | 6 spots left | Reserve Reserve Reserve |
| Jan-08-2021 | Jan-11-2021 | $ 4,630 | $ 5,510 | 6 spots left | Reserve Reserve Reserve |
| Jan-09-2021 | Jan-12-2021 | $ 4,630 | $ 5,510 | 6 spots left | Reserve Reserve Reserve |
| Jan-10-2021 | Jan-13-2021 | $ 4,630 | $ 5,510 | 6 spots left | Reserve Reserve Reserve |
| Jan-11-2021 | Jan-14-2021 | $ 4,630 | $ 5,510 | 6 spots left | Reserve Reserve Reserve |
| Jan-12-2021 | Jan-15-2021 | $ 4,630 | $ 5,510 | 6 spots left | Reserve Reserve Reserve |
| Jan-13-2021 | Jan-16-2021 | $ 4,630 | $ 5,510 | 6 spots left | Reserve Reserve Reserve |
| Jan-14-2021 | Jan-17-2021 | $ 4,630 | $ 5,510 | 6 spots left | Reserve Reserve Reserve |
| Jan-15-2021 | Jan-18-2021 | $ 4,630 | $ 5,510 | 6 spots left | Reserve Reserve Reserve |
| Jan-16-2021 | Jan-19-2021 | $ 4,630 | $ 5,510 | 6 spots left | Reserve Reserve Reserve |
| Jan-17-2021 | Jan-20-2021 | $ 4,630 | $ 5,510 | 6 spots left | Reserve Reserve Reserve |
| Jan-18-2021 | Jan-21-2021 | $ 4,630 | $ 5,510 | 6 spots left | Reserve Reserve Reserve |
| Jan-19-2021 | Jan-22-2021 | $ 4,630 | $ 5,510 | 6 spots left | Reserve Reserve Reserve |
| Jan-20-2021 | Jan-23-2021 | $ 4,630 | $ 5,510 | 6 spots left | Reserve Reserve Reserve |
| Jan-21-2021 | Jan-24-2021 | $ 4,630 | $ 5,510 | 6 spots left | Reserve Reserve Reserve |
| Jan-22-2021 | Jan-25-2021 | $ 4,630 | $ 5,510 | 6 spots left | Reserve Reserve Reserve |
| Jan-23-2021 | Jan-26-2021 | $ 4,630 | $ 5,510 | 6 spots left | Reserve Reserve Reserve |
| Jan-24-2021 | Jan-27-2021 | $ 4,630 | $ 5,510 | 6 spots left | Reserve Reserve Reserve |
| Jan-25-2021 | Jan-28-2021 | $ 4,630 | $ 5,510 | 6 spots left | Reserve Reserve Reserve |
| Jan-26-2021 | Jan-29-2021 | $ 4,630 | $ 5,510 | 6 spots left | Reserve Reserve Reserve |
| Jan-27-2021 | Jan-30-2021 | $ 4,630 | $ 5,510 | 6 spots left | Reserve Reserve Reserve |
| Jan-28-2021 | Jan-31-2021 | $ 4,630 | $ 5,510 | 6 spots left | Reserve Reserve Reserve |
| Jan-29-2021 | Feb-01-2021 | $ 4,630 | $ 5,510 | 6 spots left | Reserve Reserve Reserve |
| Jan-30-2021 | Feb-02-2021 | $ 4,630 | $ 5,510 | 6 spots left | Reserve Reserve Reserve |
| Jan-31-2021 | Feb-03-2021 | $ 4,630 | $ 5,510 | 6 spots left | Reserve Reserve Reserve |
| Feb-01-2021 | Feb-04-2021 | $ 4,630 | $ 5,510 | 6 spots left | Reserve Reserve Reserve |
| Feb-02-2021 | Feb-05-2021 | $ 4,630 | $ 5,510 | 6 spots left | Reserve Reserve Reserve |
| Feb-03-2021 | Feb-06-2021 | $ 4,630 | $ 5,510 | 6 spots left | Reserve Reserve Reserve |
| Feb-04-2021 | Feb-07-2021 | $ 4,630 | $ 5,510 | 6 spots left | Reserve Reserve Reserve |
| Feb-05-2021 | Feb-08-2021 | $ 4,630 | $ 5,510 | 6 spots left | Reserve Reserve Reserve |
| Feb-06-2021 | Feb-09-2021 | $ 4,630 | $ 5,510 | 6 spots left | Reserve Reserve Reserve |
| Feb-07-2021 | Feb-10-2021 | $ 4,630 | $ 5,510 | 6 spots left | Reserve Reserve Reserve |
| Feb-08-2021 | Feb-11-2021 | $ 4,630 | $ 5,510 | 6 spots left | Reserve Reserve Reserve |
| Feb-09-2021 | Feb-12-2021 | $ 4,630 | $ 5,510 | 6 spots left | Reserve Reserve Reserve |
| Feb-10-2021 | Feb-13-2021 | $ 4,630 | $ 5,510 | 6 spots left | Reserve Reserve Reserve |
| Feb-11-2021 | Feb-14-2021 | $ 4,630 | $ 5,510 | 6 spots left | Reserve Reserve Reserve |
| Feb-12-2021 | Feb-15-2021 | $ 4,630 | $ 5,510 | 6 spots left | Reserve Reserve Reserve |
| Feb-13-2021 | Feb-16-2021 | $ 4,630 | $ 5,510 | 6 spots left | Reserve Reserve Reserve |
| Feb-14-2021 | Feb-17-2021 | $ 4,630 | $ 5,510 | 6 spots left | Reserve Reserve Reserve |
| Feb-15-2021 | Feb-18-2021 | $ 4,630 | $ 5,510 | 6 spots left | Reserve Reserve Reserve |
| Feb-16-2021 | Feb-19-2021 | $ 4,630 | $ 5,510 | 6 spots left | Reserve Reserve Reserve |
| Feb-17-2021 | Feb-20-2021 | $ 4,630 | $ 5,510 | 6 spots left | Reserve Reserve Reserve |
| Feb-18-2021 | Feb-21-2021 | $ 4,630 | $ 5,510 | 6 spots left | Reserve Reserve Reserve |
| Feb-19-2021 | Feb-22-2021 | $ 4,630 | $ 5,510 | 6 spots left | Reserve Reserve Reserve |
| Feb-20-2021 | Feb-23-2021 | $ 4,630 | $ 5,510 | 6 spots left | Reserve Reserve Reserve |
| Feb-21-2021 | Feb-24-2021 | $ 4,630 | $ 5,510 | 6 spots left | Reserve Reserve Reserve |
| Feb-22-2021 | Feb-25-2021 | $ 4,630 | $ 5,510 | 6 spots left | Reserve Reserve Reserve |
| Feb-23-2021 | Feb-26-2021 | $ 4,630 | $ 5,510 | 6 spots left | Reserve Reserve Reserve |
| Feb-24-2021 | Feb-27-2021 | $ 4,630 | $ 5,510 | 6 spots left | Reserve Reserve Reserve |
| Feb-25-2021 | Feb-28-2021 | $ 4,630 | $ 5,510 | 6 spots left | Reserve Reserve Reserve |
| Feb-26-2021 | Mar-01-2021 | $ 4,630 | $ 5,510 | 6 spots left | Reserve Reserve Reserve |
| Feb-27-2021 | Mar-02-2021 | $ 4,630 | $ 5,510 | 6 spots left | Reserve Reserve Reserve |
| Feb-28-2021 | Mar-03-2021 | $ 4,630 | $ 5,510 | 6 spots left | Reserve Reserve Reserve |
| Mar-01-2021 | Mar-04-2021 | $ 4,630 | $ 5,510 | 6 spots left | Reserve Reserve Reserve |
| Mar-02-2021 | Mar-05-2021 | $ 4,630 | $ 5,510 | 6 spots left | Reserve Reserve Reserve |
| Mar-03-2021 | Mar-06-2021 | $ 4,630 | $ 5,510 | 6 spots left | Reserve Reserve Reserve |
| Mar-04-2021 | Mar-07-2021 | $ 4,630 | $ 5,510 | 6 spots left | Reserve Reserve Reserve |
| Mar-05-2021 | Mar-08-2021 | $ 4,630 | $ 5,510 | 6 spots left | Reserve Reserve Reserve |
| Mar-06-2021 | Mar-09-2021 | $ 4,630 | $ 5,510 | 6 spots left | Reserve Reserve Reserve |
| Mar-07-2021 | Mar-10-2021 | $ 4,630 | $ 5,510 | 6 spots left | Reserve Reserve Reserve |
| Mar-08-2021 | Mar-11-2021 | $ 4,630 | $ 5,510 | 6 spots left | Reserve Reserve Reserve |
| Mar-09-2021 | Mar-12-2021 | $ 4,630 | $ 5,510 | 6 spots left | Reserve Reserve Reserve |
| Mar-10-2021 | Mar-13-2021 | $ 4,630 | $ 5,510 | 6 spots left | Reserve Reserve Reserve |
| Mar-11-2021 | Mar-14-2021 | $ 4,630 | $ 5,510 | 6 spots left | Reserve Reserve Reserve |
| Mar-12-2021 | Mar-15-2021 | $ 4,630 | $ 5,510 | 6 spots left | Reserve Reserve Reserve |
| Mar-13-2021 | Mar-16-2021 | $ 4,630 | $ 5,510 | 6 spots left | Reserve Reserve Reserve |
| Mar-14-2021 | Mar-17-2021 | $ 4,630 | $ 5,510 | 6 spots left | Reserve Reserve Reserve |
| Mar-15-2021 | Mar-18-2021 | $ 4,630 | $ 5,510 | 6 spots left | Reserve Reserve Reserve |
| Mar-16-2021 | Mar-19-2021 | $ 4,630 | $ 5,510 | 6 spots left | Reserve Reserve Reserve |
| Mar-17-2021 | Mar-20-2021 | $ 4,630 | $ 5,510 | 6 spots left | Reserve Reserve Reserve |
| Mar-18-2021 | Mar-21-2021 | $ 4,630 | $ 5,510 | 6 spots left | Reserve Reserve Reserve |
| Mar-19-2021 | Mar-22-2021 | $ 4,630 | $ 5,510 | 6 spots left | Reserve Reserve Reserve |
| Mar-20-2021 | Mar-23-2021 | $ 4,630 | $ 5,510 | 6 spots left | Reserve Reserve Reserve |
| Mar-21-2021 | Mar-24-2021 | $ 4,630 | $ 5,510 | 6 spots left | Reserve Reserve Reserve |
| Mar-22-2021 | Mar-25-2021 | $ 4,630 | $ 5,510 | 6 spots left | Reserve Reserve Reserve |
| Mar-23-2021 | Mar-26-2021 | $ 4,630 | $ 5,510 | 6 spots left | Reserve Reserve Reserve |
| Mar-24-2021 | Mar-27-2021 | $ 4,630 | $ 5,510 | 6 spots left | Reserve Reserve Reserve |
| Mar-25-2021 | Mar-28-2021 | $ 4,630 | $ 5,510 | 6 spots left | Reserve Reserve Reserve |
| Mar-26-2021 | Mar-29-2021 | $ 4,630 | $ 5,510 | 6 spots left | Reserve Reserve Reserve |
| Mar-27-2021 | Mar-30-2021 | $ 4,630 | $ 5,510 | 6 spots left | Reserve Reserve Reserve |
| Mar-28-2021 | Mar-31-2021 | $ 4,630 | $ 5,510 | 6 spots left | Reserve Reserve Reserve |
| Mar-29-2021 | Apr-01-2021 | $ 4,630 | $ 5,510 | 6 spots left | Reserve Reserve Reserve |
| Mar-30-2021 | Apr-02-2021 | $ 4,630 | $ 5,510 | 6 spots left | Reserve Reserve Reserve |
| Mar-31-2021 | Apr-03-2021 | $ 4,630 | $ 5,510 | 6 spots left | Reserve Reserve Reserve |
| Apr-01-2021 | Apr-04-2021 | $ 4,743 | $ 5,645 | 6 spots left | Reserve Reserve Reserve |
| Apr-02-2021 | Apr-05-2021 | $ 4,743 | $ 5,645 | 6 spots left | Reserve Reserve Reserve |
| Apr-03-2021 | Apr-06-2021 | $ 4,743 | $ 5,645 | 6 spots left | Reserve Reserve Reserve |
| Apr-04-2021 | Apr-07-2021 | $ 4,743 | $ 5,645 | 6 spots left | Reserve Reserve Reserve |
| Apr-05-2021 | Apr-08-2021 | $ 4,743 | $ 5,645 | 6 spots left | Reserve Reserve Reserve |
| Apr-06-2021 | Apr-09-2021 | $ 4,743 | $ 5,645 | 6 spots left | Reserve Reserve Reserve |
| Apr-07-2021 | Apr-10-2021 | $ 4,743 | $ 5,645 | 6 spots left | Reserve Reserve Reserve |
| Apr-08-2021 | Apr-11-2021 | $ 4,743 | $ 5,645 | 6 spots left | Reserve Reserve Reserve |
| Apr-09-2021 | Apr-12-2021 | $ 4,743 | $ 5,645 | 6 spots left | Reserve Reserve Reserve |
| Apr-10-2021 | Apr-13-2021 | $ 4,743 | $ 5,645 | 6 spots left | Reserve Reserve Reserve |
| Apr-11-2021 | Apr-14-2021 | $ 4,743 | $ 5,645 | 6 spots left | Reserve Reserve Reserve |
| Apr-12-2021 | Apr-15-2021 | $ 4,743 | $ 5,645 | 6 spots left | Reserve Reserve Reserve |
| Apr-13-2021 | Apr-16-2021 | $ 4,743 | $ 5,645 | 6 spots left | Reserve Reserve Reserve |
| Apr-14-2021 | Apr-17-2021 | $ 4,743 | $ 5,645 | 6 spots left | Reserve Reserve Reserve |
| Apr-15-2021 | Apr-18-2021 | $ 4,743 | $ 5,645 | 6 spots left | Reserve Reserve Reserve |
| Apr-16-2021 | Apr-19-2021 | $ 4,743 | $ 5,645 | 6 spots left | Reserve Reserve Reserve |
| Apr-17-2021 | Apr-20-2021 | $ 4,743 | $ 5,645 | 6 spots left | Reserve Reserve Reserve |
| Apr-18-2021 | Apr-21-2021 | $ 4,743 | $ 5,645 | 6 spots left | Reserve Reserve Reserve |
| Apr-19-2021 | Apr-22-2021 | $ 4,743 | $ 5,645 | 6 spots left | Reserve Reserve Reserve |
| Apr-20-2021 | Apr-23-2021 | $ 4,743 | $ 5,645 | 6 spots left | Reserve Reserve Reserve |
| Apr-21-2021 | Apr-24-2021 | $ 4,743 | $ 5,645 | 6 spots left | Reserve Reserve Reserve |
| Apr-22-2021 | Apr-25-2021 | $ 4,743 | $ 5,645 | 6 spots left | Reserve Reserve Reserve |
| Apr-23-2021 | Apr-26-2021 | $ 4,743 | $ 5,645 | 6 spots left | Reserve Reserve Reserve |
| Apr-24-2021 | Apr-27-2021 | $ 4,743 | $ 5,645 | 6 spots left | Reserve Reserve Reserve |
| Apr-25-2021 | Apr-28-2021 | $ 4,743 | $ 5,645 | 6 spots left | Reserve Reserve Reserve |
| Apr-26-2021 | Apr-29-2021 | $ 4,743 | $ 5,645 | 6 spots left | Reserve Reserve Reserve |
| Apr-27-2021 | Apr-30-2021 | $ 4,743 | $ 5,645 | 6 spots left | Reserve Reserve Reserve |
| Apr-28-2021 | May-01-2021 | $ 4,743 | $ 5,645 | 6 spots left | Reserve Reserve Reserve |
| Apr-29-2021 | May-02-2021 | $ 4,743 | $ 5,645 | 6 spots left | Reserve Reserve Reserve |
| Apr-30-2021 | May-03-2021 | $ 4,743 | $ 5,645 | 6 spots left | Reserve Reserve Reserve |
| May-01-2021 | May-04-2021 | $ 4,743 | $ 5,645 | 6 spots left | Reserve Reserve Reserve |
| May-02-2021 | May-05-2021 | $ 4,743 | $ 5,645 | 6 spots left | Reserve Reserve Reserve |
| May-03-2021 | May-06-2021 | $ 4,743 | $ 5,645 | 6 spots left | Reserve Reserve Reserve |
| May-04-2021 | May-07-2021 | $ 4,743 | $ 5,645 | 6 spots left | Reserve Reserve Reserve |
| May-05-2021 | May-08-2021 | $ 4,743 | $ 5,645 | 6 spots left | Reserve Reserve Reserve |
| May-06-2021 | May-09-2021 | $ 4,743 | $ 5,645 | 6 spots left | Reserve Reserve Reserve |
| May-07-2021 | May-10-2021 | $ 4,743 | $ 5,645 | 6 spots left | Reserve Reserve Reserve |
| May-08-2021 | May-11-2021 | $ 4,743 | $ 5,645 | 6 spots left | Reserve Reserve Reserve |
| May-09-2021 | May-12-2021 | $ 4,743 | $ 5,645 | 6 spots left | Reserve Reserve Reserve |
| May-10-2021 | May-13-2021 | $ 4,743 | $ 5,645 | 6 spots left | Reserve Reserve Reserve |
| May-11-2021 | May-14-2021 | $ 4,743 | $ 5,645 | 6 spots left | Reserve Reserve Reserve |
| May-12-2021 | May-15-2021 | $ 4,743 | $ 5,645 | 6 spots left | Reserve Reserve Reserve |
| May-13-2021 | May-16-2021 | $ 4,743 | $ 5,645 | 6 spots left | Reserve Reserve Reserve |
| May-14-2021 | May-17-2021 | $ 4,743 | $ 5,645 | 6 spots left | Reserve Reserve Reserve |
| May-15-2021 | May-18-2021 | $ 4,743 | $ 5,645 | 6 spots left | Reserve Reserve Reserve |
| May-16-2021 | May-19-2021 | $ 4,743 | $ 5,645 | 6 spots left | Reserve Reserve Reserve |
| May-17-2021 | May-20-2021 | $ 4,743 | $ 5,645 | 6 spots left | Reserve Reserve Reserve |
| May-18-2021 | May-21-2021 | $ 4,743 | $ 5,645 | 6 spots left | Reserve Reserve Reserve |
| May-19-2021 | May-22-2021 | $ 4,743 | $ 5,645 | 6 spots left | Reserve Reserve Reserve |
| May-20-2021 | May-23-2021 | $ 4,743 | $ 5,645 | 6 spots left | Reserve Reserve Reserve |
| May-21-2021 | May-24-2021 | $ 4,743 | $ 5,645 | 6 spots left | Reserve Reserve Reserve |
| May-22-2021 | May-25-2021 | $ 4,743 | $ 5,645 | 6 spots left | Reserve Reserve Reserve |
| May-23-2021 | May-26-2021 | $ 4,743 | $ 5,645 | 6 spots left | Reserve Reserve Reserve |
| May-24-2021 | May-27-2021 | $ 4,743 | $ 5,645 | 6 spots left | Reserve Reserve Reserve |
| May-25-2021 | May-28-2021 | $ 4,743 | $ 5,645 | 6 spots left | Reserve Reserve Reserve |
| May-26-2021 | May-29-2021 | $ 4,743 | $ 5,645 | 6 spots left | Reserve Reserve Reserve |
| May-27-2021 | May-30-2021 | $ 4,743 | $ 5,645 | 6 spots left | Reserve Reserve Reserve |
| May-28-2021 | May-31-2021 | $ 4,743 | $ 5,645 | 6 spots left | Reserve Reserve Reserve |
| May-29-2021 | Jun-01-2021 | $ 4,743 | $ 5,645 | 6 spots left | Reserve Reserve Reserve |
| May-30-2021 | Jun-02-2021 | $ 4,743 | $ 5,645 | 6 spots left | Reserve Reserve Reserve |
| May-31-2021 | Jun-03-2021 | $ 4,743 | $ 5,645 | 6 spots left | Reserve Reserve Reserve |
| Jun-01-2021 | Jun-04-2021 | $ 4,925 | $ 5,865 | 6 spots left | Reserve Reserve Reserve |
| Jun-02-2021 | Jun-05-2021 | $ 4,925 | $ 5,865 | 6 spots left | Reserve Reserve Reserve |
| Jun-03-2021 | Jun-06-2021 | $ 4,925 | $ 5,865 | 6 spots left | Reserve Reserve Reserve |
| Jun-04-2021 | Jun-07-2021 | $ 4,925 | $ 5,865 | 6 spots left | Reserve Reserve Reserve |
| Jun-05-2021 | Jun-08-2021 | $ 4,925 | $ 5,865 | 6 spots left | Reserve Reserve Reserve |
| Jun-06-2021 | Jun-09-2021 | $ 4,925 | $ 5,865 | 6 spots left | Reserve Reserve Reserve |
| Jun-07-2021 | Jun-10-2021 | $ 4,925 | $ 5,865 | 6 spots left | Reserve Reserve Reserve |
| Jun-08-2021 | Jun-11-2021 | $ 4,925 | $ 5,865 | 6 spots left | Reserve Reserve Reserve |
| Jun-09-2021 | Jun-12-2021 | $ 4,925 | $ 5,865 | 6 spots left | Reserve Reserve Reserve |
| Jun-10-2021 | Jun-13-2021 | $ 4,925 | $ 5,865 | 6 spots left | Reserve Reserve Reserve |
| Jun-11-2021 | Jun-14-2021 | $ 4,925 | $ 5,865 | 6 spots left | Reserve Reserve Reserve |
| Jun-12-2021 | Jun-15-2021 | $ 4,925 | $ 5,865 | 6 spots left | Reserve Reserve Reserve |
| Jun-13-2021 | Jun-16-2021 | $ 4,925 | $ 5,865 | 6 spots left | Reserve Reserve Reserve |
| Jun-14-2021 | Jun-17-2021 | $ 4,925 | $ 5,865 | 6 spots left | Reserve Reserve Reserve |
| Jun-15-2021 | Jun-18-2021 | $ 4,925 | $ 5,865 | 6 spots left | Reserve Reserve Reserve |
| Jun-16-2021 | Jun-19-2021 | $ 4,925 | $ 5,865 | 6 spots left | Reserve Reserve Reserve |
| Jun-17-2021 | Jun-20-2021 | $ 4,925 | $ 5,865 | 6 spots left | Reserve Reserve Reserve |
| Jun-18-2021 | Jun-21-2021 | $ 4,925 | $ 5,865 | 6 spots left | Reserve Reserve Reserve |
| Jun-19-2021 | Jun-22-2021 | $ 4,925 | $ 5,865 | 6 spots left | Reserve Reserve Reserve |
| Jun-20-2021 | Jun-23-2021 | $ 4,925 | $ 5,865 | 6 spots left | Reserve Reserve Reserve |
| Jun-21-2021 | Jun-24-2021 | $ 4,925 | $ 5,865 | 6 spots left | Reserve Reserve Reserve |
| Jun-22-2021 | Jun-25-2021 | $ 4,925 | $ 5,865 | 6 spots left | Reserve Reserve Reserve |
| Jun-23-2021 | Jun-26-2021 | $ 4,925 | $ 5,865 | 6 spots left | Reserve Reserve Reserve |
| Jun-24-2021 | Jun-27-2021 | $ 4,925 | $ 5,865 | 6 spots left | Reserve Reserve Reserve |
| Jun-25-2021 | Jun-28-2021 | $ 4,925 | $ 5,865 | 6 spots left | Reserve Reserve Reserve |
| Jun-26-2021 | Jun-29-2021 | $ 4,925 | $ 5,865 | 6 spots left | Reserve Reserve Reserve |
| Jun-27-2021 | Jun-30-2021 | $ 4,925 | $ 5,865 | 6 spots left | Reserve Reserve Reserve |
| Jun-28-2021 | Jul-01-2021 | $ 4,925 | $ 5,865 | 6 spots left | Reserve Reserve Reserve |
| Jun-29-2021 | Jul-02-2021 | $ 4,925 | $ 5,865 | 6 spots left | Reserve Reserve Reserve |
| Jun-30-2021 | Jul-03-2021 | $ 4,925 | $ 5,865 | 6 spots left | Reserve Reserve Reserve |
| Jul-01-2021 | Jul-04-2021 | $ 4,925 | $ 5,865 | 6 spots left | Reserve Reserve Reserve |
| Jul-02-2021 | Jul-05-2021 | $ 4,925 | $ 5,865 | 6 spots left | Reserve Reserve Reserve |
| Jul-03-2021 | Jul-06-2021 | $ 4,925 | $ 5,865 | 6 spots left | Reserve Reserve Reserve |
| Jul-04-2021 | Jul-07-2021 | $ 4,925 | $ 5,865 | 6 spots left | Reserve Reserve Reserve |
| Jul-05-2021 | Jul-08-2021 | $ 4,925 | $ 5,865 | 6 spots left | Reserve Reserve Reserve |
| Jul-06-2021 | Jul-09-2021 | $ 4,925 | $ 5,865 | 6 spots left | Reserve Reserve Reserve |
| Jul-07-2021 | Jul-10-2021 | $ 4,925 | $ 5,865 | 6 spots left | Reserve Reserve Reserve |
| Jul-08-2021 | Jul-11-2021 | $ 4,925 | $ 5,865 | 6 spots left | Reserve Reserve Reserve |
| Jul-09-2021 | Jul-12-2021 | $ 4,925 | $ 5,865 | 6 spots left | Reserve Reserve Reserve |
| Jul-10-2021 | Jul-13-2021 | $ 4,925 | $ 5,865 | 6 spots left | Reserve Reserve Reserve |
| Jul-11-2021 | Jul-14-2021 | $ 4,925 | $ 5,865 | 6 spots left | Reserve Reserve Reserve |
| Jul-12-2021 | Jul-15-2021 | $ 4,925 | $ 5,865 | 6 spots left | Reserve Reserve Reserve |
| Jul-13-2021 | Jul-16-2021 | $ 4,925 | $ 5,865 | 6 spots left | Reserve Reserve Reserve |
| Jul-14-2021 | Jul-17-2021 | $ 4,925 | $ 5,865 | 6 spots left | Reserve Reserve Reserve |
| Jul-15-2021 | Jul-18-2021 | $ 4,925 | $ 5,865 | 6 spots left | Reserve Reserve Reserve |
| Jul-16-2021 | Jul-19-2021 | $ 4,925 | $ 5,865 | 6 spots left | Reserve Reserve Reserve |
| Jul-17-2021 | Jul-20-2021 | $ 4,925 | $ 5,865 | 6 spots left | Reserve Reserve Reserve |
| Jul-18-2021 | Jul-21-2021 | $ 4,925 | $ 5,865 | 6 spots left | Reserve Reserve Reserve |
| Jul-19-2021 | Jul-22-2021 | $ 4,925 | $ 5,865 | 6 spots left | Reserve Reserve Reserve |
| Jul-20-2021 | Jul-23-2021 | $ 4,925 | $ 5,865 | 6 spots left | Reserve Reserve Reserve |
| Jul-21-2021 | Jul-24-2021 | $ 4,925 | $ 5,865 | 6 spots left | Reserve Reserve Reserve |
| Jul-22-2021 | Jul-25-2021 | $ 4,925 | $ 5,865 | 6 spots left | Reserve Reserve Reserve |
| Jul-23-2021 | Jul-26-2021 | $ 4,925 | $ 5,865 | 6 spots left | Reserve Reserve Reserve |
| Jul-24-2021 | Jul-27-2021 | $ 4,925 | $ 5,865 | 6 spots left | Reserve Reserve Reserve |
| Jul-25-2021 | Jul-28-2021 | $ 4,925 | $ 5,865 | 6 spots left | Reserve Reserve Reserve |
| Jul-26-2021 | Jul-29-2021 | $ 4,925 | $ 5,865 | 6 spots left | Reserve Reserve Reserve |
| Jul-27-2021 | Jul-30-2021 | $ 4,925 | $ 5,865 | 6 spots left | Reserve Reserve Reserve |
| Jul-28-2021 | Jul-31-2021 | $ 4,925 | $ 5,865 | 6 spots left | Reserve Reserve Reserve |
| Jul-29-2021 | Aug-01-2021 | $ 4,925 | $ 5,865 | 6 spots left | Reserve Reserve Reserve |
| Jul-30-2021 | Aug-02-2021 | $ 4,925 | $ 5,865 | 6 spots left | Reserve Reserve Reserve |
| Jul-31-2021 | Aug-03-2021 | $ 4,925 | $ 5,865 | 6 spots left | Reserve Reserve Reserve |
| Aug-01-2021 | Aug-04-2021 | $ 4,925 | $ 5,865 | 6 spots left | Reserve Reserve Reserve |
| Aug-02-2021 | Aug-05-2021 | $ 4,925 | $ 5,865 | 6 spots left | Reserve Reserve Reserve |
| Aug-03-2021 | Aug-06-2021 | $ 4,925 | $ 5,865 | 6 spots left | Reserve Reserve Reserve |
| Aug-04-2021 | Aug-07-2021 | $ 4,925 | $ 5,865 | 6 spots left | Reserve Reserve Reserve |
| Aug-05-2021 | Aug-08-2021 | $ 4,925 | $ 5,865 | 6 spots left | Reserve Reserve Reserve |
| Aug-06-2021 | Aug-09-2021 | $ 4,925 | $ 5,865 | 6 spots left | Reserve Reserve Reserve |
| Aug-07-2021 | Aug-10-2021 | $ 4,925 | $ 5,865 | 6 spots left | Reserve Reserve Reserve |
| Aug-08-2021 | Aug-11-2021 | $ 4,925 | $ 5,865 | 6 spots left | Reserve Reserve Reserve |
| Aug-09-2021 | Aug-12-2021 | $ 4,925 | $ 5,865 | 6 spots left | Reserve Reserve Reserve |
| Aug-10-2021 | Aug-13-2021 | $ 4,925 | $ 5,865 | 6 spots left | Reserve Reserve Reserve |
| Aug-11-2021 | Aug-14-2021 | $ 4,925 | $ 5,865 | 6 spots left | Reserve Reserve Reserve |
| Aug-12-2021 | Aug-15-2021 | $ 4,925 | $ 5,865 | 6 spots left | Reserve Reserve Reserve |
| Aug-13-2021 | Aug-16-2021 | $ 4,925 | $ 5,865 | 6 spots left | Reserve Reserve Reserve |
| Aug-14-2021 | Aug-17-2021 | $ 4,925 | $ 5,865 | 6 spots left | Reserve Reserve Reserve |
| Aug-15-2021 | Aug-18-2021 | $ 4,925 | $ 5,865 | 6 spots left | Reserve Reserve Reserve |
| Aug-16-2021 | Aug-19-2021 | $ 4,925 | $ 5,865 | 6 spots left | Reserve Reserve Reserve |
| Aug-17-2021 | Aug-20-2021 | $ 4,925 | $ 5,865 | 6 spots left | Reserve Reserve Reserve |
| Aug-18-2021 | Aug-21-2021 | $ 4,925 | $ 5,865 | 6 spots left | Reserve Reserve Reserve |
| Aug-19-2021 | Aug-22-2021 | $ 4,925 | $ 5,865 | 6 spots left | Reserve Reserve Reserve |
| Aug-20-2021 | Aug-23-2021 | $ 4,925 | $ 5,865 | 6 spots left | Reserve Reserve Reserve |
| Aug-21-2021 | Aug-24-2021 | $ 4,925 | $ 5,865 | 6 spots left | Reserve Reserve Reserve |
| Aug-22-2021 | Aug-25-2021 | $ 4,925 | $ 5,865 | 6 spots left | Reserve Reserve Reserve |
| Aug-23-2021 | Aug-26-2021 | $ 4,925 | $ 5,865 | 6 spots left | Reserve Reserve Reserve |
| Aug-24-2021 | Aug-27-2021 | $ 4,925 | $ 5,865 | 6 spots left | Reserve Reserve Reserve |
| Aug-25-2021 | Aug-28-2021 | $ 4,925 | $ 5,865 | 6 spots left | Reserve Reserve Reserve |
| Aug-26-2021 | Aug-29-2021 | $ 4,925 | $ 5,865 | 6 spots left | Reserve Reserve Reserve |
| Aug-27-2021 | Aug-30-2021 | $ 4,925 | $ 5,865 | 6 spots left | Reserve Reserve Reserve |
| Aug-28-2021 | Aug-31-2021 | $ 4,925 | $ 5,865 | 6 spots left | Reserve Reserve Reserve |
| Aug-29-2021 | Sep-01-2021 | $ 4,925 | $ 5,865 | 6 spots left | Reserve Reserve Reserve |
| Aug-30-2021 | Sep-02-2021 | $ 4,925 | $ 5,865 | 6 spots left | Reserve Reserve Reserve |
| Aug-31-2021 | Sep-03-2021 | $ 4,925 | $ 5,865 | 6 spots left | Reserve Reserve Reserve |
| Sep-01-2021 | Sep-04-2021 | $ 4,925 | $ 5,865 | 6 spots left | Reserve Reserve Reserve |
| Sep-02-2021 | Sep-05-2021 | $ 4,925 | $ 5,865 | 6 spots left | Reserve Reserve Reserve |
| Sep-03-2021 | Sep-06-2021 | $ 4,925 | $ 5,865 | 6 spots left | Reserve Reserve Reserve |
| Sep-04-2021 | Sep-07-2021 | $ 4,925 | $ 5,865 | 6 spots left | Reserve Reserve Reserve |
| Sep-05-2021 | Sep-08-2021 | $ 4,925 | $ 5,865 | 6 spots left | Reserve Reserve Reserve |
| Sep-06-2021 | Sep-09-2021 | $ 4,925 | $ 5,865 | 6 spots left | Reserve Reserve Reserve |
| Sep-07-2021 | Sep-10-2021 | $ 4,925 | $ 5,865 | 6 spots left | Reserve Reserve Reserve |
| Sep-08-2021 | Sep-11-2021 | $ 4,925 | $ 5,865 | 6 spots left | Reserve Reserve Reserve |
| Sep-09-2021 | Sep-12-2021 | $ 4,925 | $ 5,865 | 6 spots left | Reserve Reserve Reserve |
| Sep-10-2021 | Sep-13-2021 | $ 4,925 | $ 5,865 | 6 spots left | Reserve Reserve Reserve |
| Sep-11-2021 | Sep-14-2021 | $ 4,925 | $ 5,865 | 6 spots left | Reserve Reserve Reserve |
| Sep-12-2021 | Sep-15-2021 | $ 4,925 | $ 5,865 | 6 spots left | Reserve Reserve Reserve |
| Sep-13-2021 | Sep-16-2021 | $ 4,925 | $ 5,865 | 6 spots left | Reserve Reserve Reserve |
| Sep-14-2021 | Sep-17-2021 | $ 4,925 | $ 5,865 | 6 spots left | Reserve Reserve Reserve |
| Sep-15-2021 | Sep-18-2021 | $ 4,925 | $ 5,865 | 6 spots left | Reserve Reserve Reserve |
| Sep-16-2021 | Sep-19-2021 | $ 4,925 | $ 5,865 | 6 spots left | Reserve Reserve Reserve |
| Sep-17-2021 | Sep-20-2021 | $ 4,925 | $ 5,865 | 6 spots left | Reserve Reserve Reserve |
| Sep-18-2021 | Sep-21-2021 | $ 4,925 | $ 5,865 | 6 spots left | Reserve Reserve Reserve |
| Sep-19-2021 | Sep-22-2021 | $ 4,925 | $ 5,865 | 6 spots left | Reserve Reserve Reserve |
| Sep-20-2021 | Sep-23-2021 | $ 4,925 | $ 5,865 | 6 spots left | Reserve Reserve Reserve |
| Sep-21-2021 | Sep-24-2021 | $ 4,925 | $ 5,865 | 6 spots left | Reserve Reserve Reserve |
| Sep-22-2021 | Sep-25-2021 | $ 4,925 | $ 5,865 | 6 spots left | Reserve Reserve Reserve |
| Sep-23-2021 | Sep-26-2021 | $ 4,925 | $ 5,865 | 6 spots left | Reserve Reserve Reserve |
| Sep-24-2021 | Sep-27-2021 | $ 4,925 | $ 5,865 | 6 spots left | Reserve Reserve Reserve |
| Sep-25-2021 | Sep-28-2021 | $ 4,925 | $ 5,865 | 6 spots left | Reserve Reserve Reserve |
| Sep-26-2021 | Sep-29-2021 | $ 4,925 | $ 5,865 | 6 spots left | Reserve Reserve Reserve |
| Sep-27-2021 | Sep-30-2021 | $ 4,925 | $ 5,865 | 6 spots left | Reserve Reserve Reserve |
| Sep-28-2021 | Oct-01-2021 | $ 4,925 | $ 5,865 | 6 spots left | Reserve Reserve Reserve |
| Sep-29-2021 | Oct-02-2021 | $ 4,925 | $ 5,865 | 6 spots left | Reserve Reserve Reserve |
| Sep-30-2021 | Oct-03-2021 | $ 4,925 | $ 5,865 | 6 spots left | Reserve Reserve Reserve |
| Oct-01-2021 | Oct-04-2021 | $ 4,743 | $ 5,645 | 6 spots left | Reserve Reserve Reserve |
| Oct-02-2021 | Oct-05-2021 | $ 4,743 | $ 5,645 | 6 spots left | Reserve Reserve Reserve |
| Oct-03-2021 | Oct-06-2021 | $ 4,743 | $ 5,645 | 6 spots left | Reserve Reserve Reserve |
| Oct-04-2021 | Oct-07-2021 | $ 4,743 | $ 5,645 | 6 spots left | Reserve Reserve Reserve |
| Oct-05-2021 | Oct-08-2021 | $ 4,743 | $ 5,645 | 6 spots left | Reserve Reserve Reserve |
| Oct-06-2021 | Oct-09-2021 | $ 4,743 | $ 5,645 | 6 spots left | Reserve Reserve Reserve |
| Oct-07-2021 | Oct-10-2021 | $ 4,743 | $ 5,645 | 6 spots left | Reserve Reserve Reserve |
| Oct-08-2021 | Oct-11-2021 | $ 4,743 | $ 5,645 | 6 spots left | Reserve Reserve Reserve |
| Oct-09-2021 | Oct-12-2021 | $ 4,743 | $ 5,645 | 6 spots left | Reserve Reserve Reserve |
| Oct-10-2021 | Oct-13-2021 | $ 4,743 | $ 5,645 | 6 spots left | Reserve Reserve Reserve |
| Oct-11-2021 | Oct-14-2021 | $ 4,743 | $ 5,645 | 6 spots left | Reserve Reserve Reserve |
| Oct-12-2021 | Oct-15-2021 | $ 4,743 | $ 5,645 | 6 spots left | Reserve Reserve Reserve |
| Oct-13-2021 | Oct-16-2021 | $ 4,743 | $ 5,645 | 6 spots left | Reserve Reserve Reserve |
| Oct-14-2021 | Oct-17-2021 | $ 4,743 | $ 5,645 | 6 spots left | Reserve Reserve Reserve |
| Oct-15-2021 | Oct-18-2021 | $ 4,743 | $ 5,645 | 6 spots left | Reserve Reserve Reserve |
| Oct-16-2021 | Oct-19-2021 | $ 4,743 | $ 5,645 | 6 spots left | Reserve Reserve Reserve |
| Oct-17-2021 | Oct-20-2021 | $ 4,743 | $ 5,645 | 6 spots left | Reserve Reserve Reserve |
| Oct-18-2021 | Oct-21-2021 | $ 4,743 | $ 5,645 | 6 spots left | Reserve Reserve Reserve |
| Oct-19-2021 | Oct-22-2021 | $ 4,743 | $ 5,645 | 6 spots left | Reserve Reserve Reserve |
| Oct-20-2021 | Oct-23-2021 | $ 4,743 | $ 5,645 | 6 spots left | Reserve Reserve Reserve |
| Oct-21-2021 | Oct-24-2021 | $ 4,743 | $ 5,645 | 6 spots left | Reserve Reserve Reserve |
| Oct-22-2021 | Oct-25-2021 | $ 4,743 | $ 5,645 | 6 spots left | Reserve Reserve Reserve |
| Oct-23-2021 | Oct-26-2021 | $ 4,743 | $ 5,645 | 6 spots left | Reserve Reserve Reserve |
| Oct-24-2021 | Oct-27-2021 | $ 4,743 | $ 5,645 | 6 spots left | Reserve Reserve Reserve |
| Oct-25-2021 | Oct-28-2021 | $ 4,743 | $ 5,645 | 6 spots left | Reserve Reserve Reserve |
| Oct-26-2021 | Oct-29-2021 | $ 4,743 | $ 5,645 | 6 spots left | Reserve Reserve Reserve |
| Oct-27-2021 | Oct-30-2021 | $ 4,743 | $ 5,645 | 6 spots left | Reserve Reserve Reserve |
| Oct-28-2021 | Oct-31-2021 | $ 4,743 | $ 5,645 | 6 spots left | Reserve Reserve Reserve |
| Oct-29-2021 | Nov-01-2021 | $ 4,743 | $ 5,645 | 6 spots left | Reserve Reserve Reserve |
| Oct-30-2021 | Nov-02-2021 | $ 4,743 | $ 5,645 | 6 spots left | Reserve Reserve Reserve |
| Oct-31-2021 | Nov-03-2021 | $ 4,743 | $ 5,645 | 6 spots left | Reserve Reserve Reserve |
| Nov-01-2021 | Nov-04-2021 | $ 4,743 | $ 5,645 | 6 spots left | Reserve Reserve Reserve |
| Nov-02-2021 | Nov-05-2021 | $ 4,743 | $ 5,645 | 6 spots left | Reserve Reserve Reserve |
| Nov-03-2021 | Nov-06-2021 | $ 4,743 | $ 5,645 | 6 spots left | Reserve Reserve Reserve |
| Nov-04-2021 | Nov-07-2021 | $ 4,743 | $ 5,645 | 6 spots left | Reserve Reserve Reserve |
| Nov-05-2021 | Nov-08-2021 | $ 4,743 | $ 5,645 | 6 spots left | Reserve Reserve Reserve |
| Nov-06-2021 | Nov-09-2021 | $ 4,743 | $ 5,645 | 6 spots left | Reserve Reserve Reserve |
| Nov-07-2021 | Nov-10-2021 | $ 4,743 | $ 5,645 | 6 spots left | Reserve Reserve Reserve |
| Nov-08-2021 | Nov-11-2021 | $ 4,743 | $ 5,645 | 6 spots left | Reserve Reserve Reserve |
| Nov-09-2021 | Nov-12-2021 | $ 4,743 | $ 5,645 | 6 spots left | Reserve Reserve Reserve |
| Nov-10-2021 | Nov-13-2021 | $ 4,743 | $ 5,645 | 6 spots left | Reserve Reserve Reserve |
| Nov-11-2021 | Nov-14-2021 | $ 4,743 | $ 5,645 | 6 spots left | Reserve Reserve Reserve |
| Nov-12-2021 | Nov-15-2021 | $ 4,743 | $ 5,645 | 6 spots left | Reserve Reserve Reserve |
| Nov-13-2021 | Nov-16-2021 | $ 4,743 | $ 5,645 | 6 spots left | Reserve Reserve Reserve |
| Nov-14-2021 | Nov-17-2021 | $ 4,743 | $ 5,645 | 6 spots left | Reserve Reserve Reserve |
| Nov-15-2021 | Nov-18-2021 | $ 4,743 | $ 5,645 | 6 spots left | Reserve Reserve Reserve |
| Nov-16-2021 | Nov-19-2021 | $ 4,743 | $ 5,645 | 6 spots left | Reserve Reserve Reserve |
| Nov-17-2021 | Nov-20-2021 | $ 4,743 | $ 5,645 | 6 spots left | Reserve Reserve Reserve |
| Nov-18-2021 | Nov-21-2021 | $ 4,743 | $ 5,645 | 6 spots left | Reserve Reserve Reserve |
| Nov-19-2021 | Nov-22-2021 | $ 4,743 | $ 5,645 | 6 spots left | Reserve Reserve Reserve |
| Nov-20-2021 | Nov-23-2021 | $ 4,743 | $ 5,645 | 6 spots left | Reserve Reserve Reserve |
| Nov-21-2021 | Nov-24-2021 | $ 4,743 | $ 5,645 | 6 spots left | Reserve Reserve Reserve |
| Nov-22-2021 | Nov-25-2021 | $ 4,743 | $ 5,645 | 6 spots left | Reserve Reserve Reserve |
| Nov-23-2021 | Nov-26-2021 | $ 4,743 | $ 5,645 | 6 spots left | Reserve Reserve Reserve |
| Nov-24-2021 | Nov-27-2021 | $ 4,743 | $ 5,645 | 6 spots left | Reserve Reserve Reserve |
| Nov-25-2021 | Nov-28-2021 | $ 4,743 | $ 5,645 | 6 spots left | Reserve Reserve Reserve |
| Nov-26-2021 | Nov-29-2021 | $ 4,743 | $ 5,645 | 6 spots left | Reserve Reserve Reserve |
| Nov-27-2021 | Nov-30-2021 | $ 4,743 | $ 5,645 | 6 spots left | Reserve Reserve Reserve |
| Nov-28-2021 | Dec-01-2021 | $ 4,743 | $ 5,645 | 6 spots left | Reserve Reserve Reserve |
| Nov-29-2021 | Dec-02-2021 | $ 4,743 | $ 5,645 | 6 spots left | Reserve Reserve Reserve |
| Nov-30-2021 | Dec-03-2021 | $ 4,743 | $ 5,645 | 6 spots left | Reserve Reserve Reserve |
| Dec-01-2021 | Dec-04-2021 | $ 4,630 | $ 5,510 | 6 spots left | Reserve Reserve Reserve |
| Dec-02-2021 | Dec-05-2021 | $ 4,630 | $ 5,510 | 6 spots left | Reserve Reserve Reserve |
| Dec-03-2021 | Dec-06-2021 | $ 4,630 | $ 5,510 | 6 spots left | Reserve Reserve Reserve |
| Dec-04-2021 | Dec-07-2021 | $ 4,630 | $ 5,510 | 6 spots left | Reserve Reserve Reserve |
| Dec-05-2021 | Dec-08-2021 | $ 4,630 | $ 5,510 | 6 spots left | Reserve Reserve Reserve |
| Dec-06-2021 | Dec-09-2021 | $ 4,630 | $ 5,510 | 6 spots left | Reserve Reserve Reserve |
| Dec-07-2021 | Dec-10-2021 | $ 4,630 | $ 5,510 | 6 spots left | Reserve Reserve Reserve |
| Dec-08-2021 | Dec-11-2021 | $ 4,630 | $ 5,510 | 6 spots left | Reserve Reserve Reserve |
| Dec-09-2021 | Dec-12-2021 | $ 4,630 | $ 5,510 | 6 spots left | Reserve Reserve Reserve |
| Dec-10-2021 | Dec-13-2021 | $ 4,630 | $ 5,510 | 6 spots left | Reserve Reserve Reserve |
| Dec-11-2021 | Dec-14-2021 | $ 4,630 | $ 5,510 | 6 spots left | Reserve Reserve Reserve |
| Dec-12-2021 | Dec-15-2021 | $ 4,630 | $ 5,510 | 6 spots left | Reserve Reserve Reserve |
| Dec-13-2021 | Dec-16-2021 | $ 4,630 | $ 5,510 | 6 spots left | Reserve Reserve Reserve |
| Dec-14-2021 | Dec-17-2021 | $ 4,630 | $ 5,510 | 6 spots left | Reserve Reserve Reserve |
| Dec-15-2021 | Dec-18-2021 | $ 4,630 | $ 5,510 | 6 spots left | Reserve Reserve Reserve |
| Dec-16-2021 | Dec-19-2021 | $ 4,630 | $ 5,510 | 6 spots left | Reserve Reserve Reserve |
| Dec-17-2021 | Dec-20-2021 | $ 4,630 | $ 5,510 | 6 spots left | Reserve Reserve Reserve |
| Dec-18-2021 | Dec-21-2021 | $ 4,630 | $ 5,510 | 6 spots left | Reserve Reserve Reserve |
| Dec-19-2021 | Dec-22-2021 | $ 4,630 | $ 5,510 | 6 spots left | Reserve Reserve Reserve |
| Dec-20-2021 | Dec-23-2021 | $ 4,630 | $ 5,510 | 6 spots left | Reserve Reserve Reserve |
| Dec-21-2021 | Dec-24-2021 | $ 4,630 | $ 5,510 | 6 spots left | Reserve Reserve Reserve |
| Dec-22-2021 | Dec-25-2021 | $ 4,630 | $ 5,510 | 6 spots left | Reserve Reserve Reserve |
| Dec-23-2021 | Dec-26-2021 | $ 4,630 | $ 5,510 | 6 spots left | Reserve Reserve Reserve |
| Dec-24-2021 | Dec-27-2021 | $ 4,630 | $ 5,510 | 6 spots left | Reserve Reserve Reserve |
| Dec-25-2021 | Dec-28-2021 | $ 4,630 | $ 5,510 | 6 spots left | Reserve Reserve Reserve |
| Dec-26-2021 | Dec-29-2021 | $ 4,630 | $ 5,510 | 6 spots left | Reserve Reserve Reserve |
| Dec-27-2021 | Dec-30-2021 | $ 4,630 | $ 5,510 | 6 spots left | Reserve Reserve Reserve |
| Dec-28-2021 | Dec-31-2021 | $ 4,630 | $ 5,510 | 6 spots left | Reserve Reserve Reserve |
| Dec-29-2021 | Jan-01-2022 | $ 4,630 | $ 5,510 | 6 spots left | Reserve Reserve Reserve |
| Dec-30-2021 | Jan-02-2022 | $ 4,630 | $ 5,510 | 6 spots left | Reserve Reserve Reserve |
| Dec-31-2021 | Jan-03-2022 | $ 4,630 | $ 5,510 | 6 spots left | Reserve Reserve Reserve |
| Jan-01-2022 | Jan-04-2022 | $ 4,630 | $ 5,510 | 6 spots left | Reserve Reserve Reserve |
| Jan-02-2022 | Jan-05-2022 | $ 4,630 | $ 5,510 | 6 spots left | Reserve Reserve Reserve |
| Jan-03-2022 | Jan-06-2022 | $ 4,630 | $ 5,510 | 6 spots left | Reserve Reserve Reserve |
| Jan-04-2022 | Jan-07-2022 | $ 4,630 | $ 5,510 | 6 spots left | Reserve Reserve Reserve |
| Jan-05-2022 | Jan-08-2022 | $ 4,630 | $ 5,510 | 6 spots left | Reserve Reserve Reserve |
| Jan-06-2022 | Jan-09-2022 | $ 4,630 | $ 5,510 | 6 spots left | Reserve Reserve Reserve |
| Jan-07-2022 | Jan-10-2022 | $ 4,630 | $ 5,510 | 6 spots left | Reserve Reserve Reserve |
| Jan-08-2022 | Jan-11-2022 | $ 4,630 | $ 5,510 | 6 spots left | Reserve Reserve Reserve |
| Jan-09-2022 | Jan-12-2022 | $ 4,630 | $ 5,510 | 6 spots left | Reserve Reserve Reserve |
| Jan-10-2022 | Jan-13-2022 | $ 4,630 | $ 5,510 | 6 spots left | Reserve Reserve Reserve |
| Jan-11-2022 | Jan-14-2022 | $ 4,630 | $ 5,510 | 6 spots left | Reserve Reserve Reserve |
| Jan-12-2022 | Jan-15-2022 | $ 4,630 | $ 5,510 | 6 spots left | Reserve Reserve Reserve |
| Jan-13-2022 | Jan-16-2022 | $ 4,630 | $ 5,510 | 6 spots left | Reserve Reserve Reserve |
| Jan-14-2022 | Jan-17-2022 | $ 4,630 | $ 5,510 | 6 spots left | Reserve Reserve Reserve |
| Jan-15-2022 | Jan-18-2022 | $ 4,630 | $ 5,510 | 6 spots left | Reserve Reserve Reserve |
| Jan-16-2022 | Jan-19-2022 | $ 4,630 | $ 5,510 | 6 spots left | Reserve Reserve Reserve |
| Jan-17-2022 | Jan-20-2022 | $ 4,630 | $ 5,510 | 6 spots left | Reserve Reserve Reserve |
| Jan-18-2022 | Jan-21-2022 | $ 4,630 | $ 5,510 | 6 spots left | Reserve Reserve Reserve |
| Jan-19-2022 | Jan-22-2022 | $ 4,630 | $ 5,510 | 6 spots left | Reserve Reserve Reserve |
| Jan-20-2022 | Jan-23-2022 | $ 4,630 | $ 5,510 | 6 spots left | Reserve Reserve Reserve |
| Jan-21-2022 | Jan-24-2022 | $ 4,630 | $ 5,510 | 6 spots left | Reserve Reserve Reserve |
| Jan-22-2022 | Jan-25-2022 | $ 4,630 | $ 5,510 | 6 spots left | Reserve Reserve Reserve |
| Jan-23-2022 | Jan-26-2022 | $ 4,630 | $ 5,510 | 6 spots left | Reserve Reserve Reserve |
| Jan-24-2022 | Jan-27-2022 | $ 4,630 | $ 5,510 | 6 spots left | Reserve Reserve Reserve |
| Jan-25-2022 | Jan-28-2022 | $ 4,630 | $ 5,510 | 6 spots left | Reserve Reserve Reserve |
| Jan-26-2022 | Jan-29-2022 | $ 4,630 | $ 5,510 | 6 spots left | Reserve Reserve Reserve |
| Jan-27-2022 | Jan-30-2022 | $ 4,630 | $ 5,510 | 6 spots left | Reserve Reserve Reserve |
| Jan-28-2022 | Jan-31-2022 | $ 4,630 | $ 5,510 | 6 spots left | Reserve Reserve Reserve |
| Jan-29-2022 | Feb-01-2022 | $ 4,630 | $ 5,510 | 6 spots left | Reserve Reserve Reserve |
| Jan-30-2022 | Feb-02-2022 | $ 4,630 | $ 5,510 | 6 spots left | Reserve Reserve Reserve |
| Jan-31-2022 | Feb-03-2022 | $ 4,630 | $ 5,510 | 6 spots left | Reserve Reserve Reserve |
| Feb-01-2022 | Feb-04-2022 | $ 4,630 | $ 5,510 | 6 spots left | Reserve Reserve Reserve |
| Feb-02-2022 | Feb-05-2022 | $ 4,630 | $ 5,510 | 6 spots left | Reserve Reserve Reserve |
| Feb-03-2022 | Feb-06-2022 | $ 4,630 | $ 5,510 | 6 spots left | Reserve Reserve Reserve |
| Feb-04-2022 | Feb-07-2022 | $ 4,630 | $ 5,510 | 6 spots left | Reserve Reserve Reserve |
| Feb-05-2022 | Feb-08-2022 | $ 4,630 | $ 5,510 | 6 spots left | Reserve Reserve Reserve |
| Feb-06-2022 | Feb-09-2022 | $ 4,630 | $ 5,510 | 6 spots left | Reserve Reserve Reserve |
| Feb-07-2022 | Feb-10-2022 | $ 4,630 | $ 5,510 | 6 spots left | Reserve Reserve Reserve |
| Feb-08-2022 | Feb-11-2022 | $ 4,630 | $ 5,510 | 6 spots left | Reserve Reserve Reserve |
| Feb-09-2022 | Feb-12-2022 | $ 4,630 | $ 5,510 | 6 spots left | Reserve Reserve |