Best Ciudad Perdida (The Lost City) Tour Companies
1 Travel Providers meet your criteria (Providers 1 to 1 shown)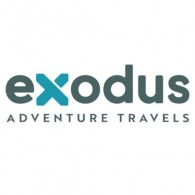 Premier
Average Price
$ 312 per day
Operator Type
Group Tour Operator
Exodus cycling tour to Sardinia - you won't be disappointed
Exodus cycling tour to Sardinia was a faultless experience. Great cycling destination; great food, drink and accommodation; great office admin support
Walking the Prosecco Hills...WOW
Walking the Prosecco Hills was an absolutely wonderful. Everything from Local Small Town Italian Living to San Marco Square Venice. Exodus Travel far exceeded my travel company expectations.
The amazing Tour De Mont Blanc
My 3rd trip with Exodus gave the same excellent service I've come to expect. The Tour De Mont Blanc 8 day trip was absolutely fabulous. Hris, our guide, was brilliant and led us up and down the challenging trails. Please read all Exodus trip notes carefully as they are accurate and tell you exactly what to expect. A truly memorable trip. Well done Exodus!
With over 47 years of experience with small group adventure travel, Exodus specializes in active cultural, walking & trekking, cycling and responsible wildlife tours. They offer more than 600 itineraries across more than 100 countries. Adventure can take the form of serious and active adventures -- which may involve adrenaline-producing, off-the-beaten-path roughing-it trips to the most remote areas of the world -- or food and wine, premium (five-star), family, or cultural adventures to iconic destinations, which involve more comforts and amenities. What Makes Exodus Stand Out? Booking flexibility Award Winning Tailor made adventures Responsible tourism Expert guides with extensive past experience Exodus understands that new difficulty that comes with traveling during the coronavirus. They are dedicated to offering flexible services so travelers can book with confidence. Travelers can feel safe when planning their next trip with Exodus's promised refund guarantee, Covid-19 refund commitment and 21-day no fee flexibility. The refund guarantee means that travelers will be refunded if they have to cancel for any reason. This also includes cancellations due to the coronavirus. Travelers can also transfer their trip for free up to 21 days before departure. Creating great and adventurous trips is the top priority for Exodus. They offer many pre-planned tours, but they also work with travelers to add or change existing itineraries or even create one from scratch. This allows travelers to create the perfect trip that fits their travel style, schedule and budget. Exodus is also dedicated to responsible travel in all of their tours. They strive to improve life for the planet, places and people they visit. Instead of meeting the base guidelines for eco-friendly travel, Exodus seeks more ways to leave a positive impact with their trips. This includes economic empowerment for local communities, reducing waste wherever possible and making lower carbon choices for their adventures. Each trip is led by a knowledgeable guide who has extensive past experience which adds benefits to any trip. Before working with Exodus, many guides were professional archaeologists, wildlife guides, overland drivers, mountain leaders, diving and ski specialists as well as mountain bike gurus. Who Will Enjoy Traveling with Exodus? All ages Active travelers Outdoor and nature enthusiasts Exodus travelers are a diverse bunch, and average between 35-65 years of age. However, any age traveler is welcome. Exodus creates great packages and tours for families as well as fully customized trips created from scratch. The Exodus traveler is very active, loves being adventurous, and will be less invested in luxury accommodations or a lot of museum time. You are game for anything, love the travel experience of getting to know a new destination through outdoor adventure, and learning about the culture from local guides and experts. These trips are great for those who already have a base level of physical fitness, and enjoy meeting new physical challenges. Exodus provides physical fitness guides to show how much training you should expect to do prior to departure. Top Destinations Exodus leads 600 + trips spanning all seven continents. From African safaris, to walking and wine in Italy and France to the sun-drenched Croatian coast, to trekking Patagonia, wildlife cruises in the Galapagos and cycling in Vietnam, Exodus has built out their global presence and has active adventures in nearly any destination a traveler could desire. Exodus Travel Style Exodus tours are designed for the active and adventurous traveler. This means that most tours include activities such as walking, cycling and safaris. However, for travelers who enjoy cultural and culinary, there are tours and activities for you as well. Exodus offers cultural trips based around food, festivals or family to name a few. These active adventures vary by way of difficulty from level 1-10, attracting casual cyclists and hikers as well as enthusiasts looking to really push their physical limits. Travelers can choose from guided groups, private groups, self guided tours or solo traveling. Within each travel style, Exodus offers all the same activities from cycling to wildlife and provides the top itineraries for that specific style to help travelers find what's best for them. Most accommodations are charming and locally run with 2-3 star ratings. There are some premium departures available as well as unique accommodation experiences whenever possible. Exodus travelers don't mind the lower level of luxury as the experience and destination is the highest priority. Why Choose a Tour With Exodus? If you love experiencing a new destination whether that's through the culture, unique wildlife or beautiful outdoors through active and adventurous activities, then Exodus is perfect for you. You love that sense of discovery, of challenging yourself and want to travel responsibly. Exodus offers great tours already fully packaged, but for the traveler that likes more control over their perfect trip, they offer customizable trips. Travelers get to choose not only the destination but each activity they will partake in to perfectly match their travel style and budget.
Read more
1-1 of 1 Providers Shown
1 Provider(s)
X
Unlock Member Savings
In order to see Travelstride Select deals you must sign in. We've negotiated with many of the world's best travel companies to save you money! Get the best experiences, save up to $700 per person, and be a hero to your travel companions!
We respect your privacy and take great care to protect your information. By joining you agree to our Privacy Policy and Terms of Use.
With FREE membership you:
Save up to $700 per person!*
Access private deals and offers
See personalized trip recommendations
Save favorite trips
See member program details
What is Travelstride?
Travelstride is the top community marketplace for tours, local getaways, adventure packages, and tailor-made vacations.
Now you can find, compare, and share trips from 1,000+ operators and expert trip planners. Unlike most travel agencies and websites that only show options from large companies that pay big commissions, we show you all the options we can gather, and we're adding more all the time. We want you to have all the available information to find your perfect trip, no matter who it's with. Whether you're looking for a short weekend getaway or a multi-country expedition, you can find it on Travelstride. About us.
Use Travelstride to:
Search thousands
of itineraries and match your style and budget.

Compare local
experts with renowned tour operators side by side.

Read reviews
by travelers and experts.

Save money
as a Travelstride member (it's free), with exclusive deals & rebates.
We are on a mission...
...to foster a community connecting travelers to wonderful places, people, & experiences. Learn more.
Got it