Best Volunteering Tour Companies
7 Travel Providers meet your criteria (Providers 1 to 7 shown)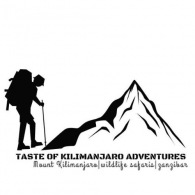 Preferred
Operator Type
Group Tour Operator
Unforgettable Experience in Tanzania
We have booked a 5-day safari with Taste of Kilimanjaro Adventures and everything went as planned. The trip was more than we expected. Our guide Emmanuel took us to every corner of the national parks to see the best landscapes and all the animals. He has been a perfect travel companion and has taught us many facts. If anyone out there wishes to travel and have an unforgettable experience in a foreign country, we will definitely recommend this tour company.
Great tour operator, a real pleasure
I went with my wife on a Kilimanjaro trip organized by Taste of Kilimanjaro Adventures. It was my first trip to Tanzania before then, I can only recommend this tour operator, we had a custom trip for a party of four. Very good guides, good equipment, good food and a great & squeaky-clean toilet every day, which is a great thing to have. I have been on many safari trips before, but I would only book with Taste of Kilimanjaro Adventures now.
Great Kilimanjaro Trek
My wife and I booked our Kilimanjaro trek through Taste of Kilimanjaro Adventures in January 2021. We hiked the Lemosho Route over the course of 8 days and successfully reached the peak of Kilimanjaro before sunrise on the 7th morning. Our porters and crew were excellent as well as professional, our guide was accommodating and when we wanted to do a bit of additional exploration such as hike up Cathedral and Shira Cave, it was no problem.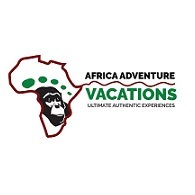 Operator Type
Custom/Private Tour Operator
Magical trip in Uganda
We had an amazing trip with Africa adventure vacations. We loved the guide Ceasar and communication with Robert and Ashiraf was outstanding. The ultimate goal for this safari was chimp and gorilla tracking but also a wildlife safari in Murchison falls, queen Elizabeth and lake mburo national park was rewarding. If are to book this safari, please don't miss out the night game drives. The lodges are super nice and blend with nature. Buffalo safari lodge was outstanding, the views, food and service was unmatched. In short, we didn't regret booking with AAV
Support them
Also my colleagues in Tourism industry Support them
Just 100% perfect
Our 10 days safari was amazing! Our guide Ceasar was just amazing (best guide ever!), thanks to him, we saw the big 5 and great primates. The experience was unforgettable. Communication with Robert was so easy and always keen to answer any questions regardless of the time. We highly recommend Africa Adventure Vacations, they are professional and we could not have expected better for our trip.
Operator Type
Group Tour Operator
Best Operator and Best experience
Mera Peak Hike The crossing of the Mera Peak , on foot – which used to seem possible only under extreme hardship, can be experienced by means of well-organised hiking tours by Nepal Trekking Routes (NTR), nepaltrekkingroutes.com. This trip was an awesome experience. I really enjoyed my experience with NTR and this is my second trip with the company. Shailesh was great at communication before the tour and being flexible to fit us into a tour that would match our availability. It's a hidden gem, this creates the opportunity to hike through this incredible journey and a life time experience with breath taking views in snow dessert. On our hike we went to the peak of the mountain and we're surrounded by stunning views. I was there in March 2022, new season just started, so the snow was still deep, fresh snow on daily bases and occurrence of avalanches. With forests in the lower regions, the path along a stream from flows and snow desert on the way to the top make it the best experience with nature one could ask for. The view from the peak is simply breath-taking. The trek scheduled for 18 days was well-organised in the usual professional manner. With daily walking time a maximum of six to eight hours, depending on fitness, weather conditions and gradient. My advice to you is work out all your muscles and make sure you are in a good shape. Answered questions and sharing joke or a story. The guide, Tanji Sherpa is a very experienced and well equipped and has Indepth knowledge of the routes, if a route is block due to avalanche, he knows the alternative. As we were going up, it was very foggy and misty and it was hard to tell what was surrounding us. As we reached our cabin it was still foggy. He was very patient with us and helped go through the hard moments of the trek. Tanji supplied all of the necessary materials for the climb so this made preparation easy and effortless. Couple of times the tea houses were closed during ascend and Tanji contacts opened this for us specially for the night to stay even having to travel themselves to accommodate us. All around, an imposing mountain backdrop shows off the impressive peaks towering over peaks and everything, and once you arrive at you destination you will be met by wonderful smiling people who offer a great hospitability. When I awoke and looked out the cabin window, I couldn't believe my eyes. We were above the cloud line and could only see the peaks of the surrounding mountains. You can hear the sound of waterfall during the trek and at night the sound of nature and waterfall are very relaxing. You meet some wonderful people whom have a great depth of experience. People who have climb Mount Everest and reaching its summit as solo and sherpa who has reached the peak 32 times. Be prepare for an extremely challenging trek in snow as the track are not visible but guided by very experience guide who Live's around the region and knows the routes well. On several occasions the route was changed due to avalanche. Enjoyed the scenery and had a great trip. Already planning for the third trip.
My time in Nepal with Nepal Trekking Routes
I travelled with my Uncle and Dad, Nepal is a beautiful country made only better by visiting through Nepal trekking routes. We started in the main city of Kathmandu and were treated to a rich and diverse culture along side some beautiful sites and views. The guides were very professional and always answered questions which offered me a cultural or historical lesson about the land and it's people. My favourite part of the trip was when we left the cities and trekked into the mountains leaving civilisation behind. The porter and guide were extremely knowledgeable and always waited if we were out of breath or had a query / concern. I would highly recommend the services of this company as not only are they professional but they offer you a unique look at an interesting culture and beautiful land.
Everest base camp trek with Nepal Trekking Routes
My wife and I booked our EBC trek with Shailesh Pokharel owner of Nepal trekking routes. Before leave south Africa(home) he called us have us great advice. Picked us up directly from the airport on arrival and took us to a really nice hotel, so comfy. Organised an amazing guide (kumar) to take us on a day tour of kathmandu and eventually saw us to the airport to fly to lukla. He really looked after us, I am so grateful to shailesh for making our whole trip really easy and well organized, I really felt like I couldn't do it without him. His younger brother, Mr Ram was our guide, he has done this trek numerous times, walked along side us encouragingly with good stories to tell, he eventually felt like my own younger brother along for the adventure, I really enjoyed that. Can't wait to return and trek some more with you awesome guys. Thanks so much, I hope everyone has such great experiences in Nepal. You guys made our trip.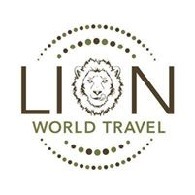 Average Price
$ 376 per day
Operator Type
Group Tour Operator
We had the best time ever!
We had the best time ever! It was truly the best vacation we've ever taken. The people were fabulous, service oriented, friendly, accommodating...a pleasure to be around! Everything was just perfect! The accommodations, fabulous, the food was way too delicious. We highly recommend this trip to anybody and kept toasting Costco along with three other couples for the way they put this trip together it was really brilliant thank you so much for your help with all our questions and how quickly you got back to us for each inquiry you are very efficient at your job. Thank you so much! On another note, on the safari, Francois put together a surprise celebration luncheon at their treehouse to celebrate our daughter Kate's medical school graduation. It was truly amazing and we couldn't have been happier or more appreciative of all they did. It was so special and they put so much effort into it—leaving champagne, a beautiful lunch, and also baking a cake just for this occasion! It was such a nice, wonderful touch and made for a fabulous memory!
It was absolutely fabulous.
It was absolutely fabulous. Marataba is an experience beyond words. The animals speak for themselves but the lodge is extraordinary. Capetown was lovely but Marataba is an impossible act to precede. We will be recommending you and your colleagues without reservation and with the greatest enthusiasm.
Despite the "World" in its name, Lion World Travel is all about African safaris and tours, promising "extraordinary experiences of affordable luxury" from East Africa down to South Africa. You can choose between group travel and individual itineraries, where you can mix and match as you please. Along with wildlife safaris, for instance, Lion World Travel can set you up with a luxury train trip (such as South Africa's Blue Train) on your itinerary or into a luxury resort on an island in the Indian Ocean. What Makes Lion World Travel Stand Out? Lion World Travel has more than 50 years of experience running tours and safaris in Africa. While it's now part of the giant Travel Corporation and is headquartered in Toronto, its roots are in Africa, and the company maintains offices and a full staff on the ground in Africa. They know their stuff, including the top lodges and tented safari camps – where they negotiate the best prices for their customers. Lion World Travel also includes airfare and/or single traveler specials in many of its trips, making them more affordable. Guides in the field are top-notch. Who Will Enjoy Traveling with Lion World Travel? Lion World Travel is the perfect tour company for travelers who are after the classic luxury safari experience, but perhaps find the pricing for this kind of experience prohibitive from a lot of other luxury safari operators. A luxury safari conjurs up images of comfortable lodges keeping out the bugs, sunsets with silhouettes of elephant and giraffe in the distance, cocktails on the veranda, and five star dining. This is exactly what you'll experience with Lion World Travel - in addition of course to the incredible daytime activities out on the savannah in a comfortable (or as comfortable as possible) safari jeep vehicle encountering incredible species after another. Lion World also doesn't skimp on the cultural aspects of visiting Africa. Especially due to their legacy - with many strong relationships formed with local people over - you'll feel a sense of warmth and welcoming. Families, honeymooners, single travelers, and food and wine aficionados are all welcomed with special itineraries and deals. "Platinum Itineraries" are offered for those seeking luxury all the way. Top Destinations Lion World Travel runs safaris and other trips in 12 countries in East and southern Africa, including two Indian Ocean island groups, Mauritius and the Seychelles. On the mainland, you can explore the wildlife parks and other attractions of Kenya, Tanzania, Uganda, South Africa, Zambia, Zimbabwe, Botswana, Mozambique, Rwanda, and Namibia. Lion World Travel Style The Lion World Travel style allows you to either choose a set itinerary for a small group tour – such as "Victoria Falls and Botswana," "South Africa Culinary and Wildlife," or "Luxury Tanzania" (including the Serengeti) – or put together your own custom made itinerary with Lion's Africa experts there to advise you. Once you're there, expect a luxurious feel with top notch friendly service, and excellent food and drink. While luxury accomodations are a big part of traveling with Lion World Travel, they are also all about making sure you experience the best the Africa has to offer. Safaris take advantage of full days, departing at 6am returning for a bit of rest and heading out again to observe the nocturnal behavior out on the savannah. The day might wind down with a glass of champagne but not before you've taken to the air in a hot air balloon! Why Choose an Africa Tour With Lion World Travel? Lion World Travel combines more than five decades of experience in Africa with the resources and backing of the Travel Corporation, which owns two dozen respected travel brands, including Trafalgar, Insight Vacations, and Uniworld river cruises. If you're seeking a well-organized luxury safari with good value, this might be the company for you.
Read more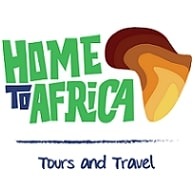 Operator Type
Custom/Private Tour Operator
GREAT PLACE AND ANIMAL IN SOUTH AFRICA
I came there 3 years ago and here is my experience. It is a beautiful place in Africa because it has a while of ecosytem there, especially Africa Chimps and Gorilla Trekking Safari. We can visit and take pitures with them to save our unforgetable memory. I wish I would travel there again
An unforgettable hike to the three peaks of Mount Sabinyo!
My friend and I went for a great 3-day trip to the South West of Uganda with Home to Africa in October 2020 to hike Mount Sabinyo. We planned the trip at short notice and Home To Africa was very responsive and quick in organising everything for us, including the required permit for the hike. Our guide-driver Karim drove us safely the long way to Kisoro and back and shared with us his vast knowledge about the Virunga volcanoes. During the hike to the three peaks of Mount Sabinyo we were accompanied by a group of very experienced ranger-guides. Reaching the third peak at 3669 metres and being in Uganda, Rwanda and DRC at the same time was an unforgettable experience. After a 9-hour hike we were glad to arrive back at our accommodation Travellers Rest in Kisoro where we enjoyed a hot shower, a delicious dinner and the hot-water bottles that were put in our beds so that we would not feel cold during the chilly night. Throughout the whole trip our driver-guide, the staff at Travellers Rest and the rangers at Mghahinga National Park adhered to all covid prevention measures (observed social distancing, were wearing face masks, performed temperature checks and regular sanitizing). Thank you so much, Home To Africa, for organising this amazing and unforgettable trip for us!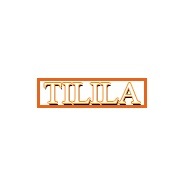 Operator Type
Group Tour Operator
We had an amazing tour
My partner and I took a private tour with Tilla Tours. We had an amazing tour guide and driver, Karim. We had a limited amount of time, but wanted to see as much of Morocco as we could. Karim helped us manage our time so that we could see as much as possible. We had plenty of stops for pictures. Karim answered any questions we had and explained to us many aspects of Moroccan culture. If you're unsure about taking this tour, do it. And try to get Karim as your tour guide. He was amazing. I wish we could tip him a million dollars :)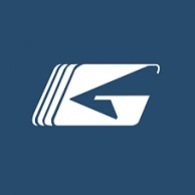 AfricaExperts by Goway
#41 Pick of 62 Volunteering Tour Companies
View Profile
Operator Type
Group Tour Operator
1-7 of 7 Providers Shown
7 Provider(s)
X
Unlock Member Savings
In order to see Travelstride Select deals you must sign in. We've negotiated with many of the world's best travel companies to save you money! Get the best experiences, save up to $700 per person, and be a hero to your travel companions!
We respect your privacy and take great care to protect your information. By joining you agree to our Privacy Policy and Terms of Use.
With FREE membership you:
Save up to $700 per person!*
Access private deals and offers
See personalized trip recommendations
Save favorite trips
See member program details
What is Travelstride?
Travelstride is the top community marketplace for tours, local getaways, adventure packages, and tailor-made vacations.
Now you can find, compare, and share trips from 1,000+ operators and expert trip planners. Unlike most travel agencies and websites that only show options from large companies that pay big commissions, we show you all the options we can gather, and we're adding more all the time. We want you to have all the available information to find your perfect trip, no matter who it's with. Whether you're looking for a short weekend getaway or a multi-country expedition, you can find it on Travelstride. About us.
Use Travelstride to:

Search thousands
of itineraries and match your style and budget.

Compare local
experts with renowned tour operators side by side.

Read reviews
by travelers and experts.

Save money
as a Travelstride member (it's free), with exclusive deals & rebates.
We are on a mission...
...to foster a community connecting travelers to wonderful places, people, & experiences. Learn more.
Got it