109

AAT Kings Reviews & Ratings

97% Recommend

Excellent

106

Great

1

Average

0

Disappointing

0

Terrible

2

Value:

4.9

Guide:

4.9

Activities:

4.9

Lodging:

4.9

Transportation:

4.9

Meals:

4.9
Amazing Trip
February 2020
Value

5.0

Guide

5.0

Activities

5.0

Lodging

5.0

Transportation

5.0

Meals

5.0
We just returned from a family trip to Ayres Rock. We had several tours booked with AAT Kings & wow the service was amazing. Staff were so friendly & welcoming & looked after everyone.
Even when off duty, we ran into them and they were happy to chat. The tours were also very well organised & were beyond my expectations.
Read more
so much included in the trip
February 2020
Value

5.0

Guide

5.0

Activities

5.0

Lodging

5.0

Transportation

5.0

Meals

5.0
service friendly driver and tour guide.
so much included in the trip.good hotels and some meals as a group.
could not find any problems with the holiday.
Best service
January 2020
Value

5.0

Guide

5.0

Activities

5.0

Lodging

5.0

Transportation

5.0

Meals

5.0
Peter was so amazing he really was helpful and I couldn't stop smiling. Really amazing guy.
Highly Recommended
December 2019
Value

5.0

Guide

5.0

Activities

5.0

Lodging

5.0

Transportation

5.0

Meals

5.0
I was a coach driver for 11 years with AAT KINGS from the late 70s until nearly the end of the 80s and we were one of the top touring companies doing camping tours and accomadated around Australia I mainily done the accomated tours with tours from Melbourne to Perth via Darwin and return 30 days each way we always had the best motels and hotels also had return passengers on some trips would recommend AAA kings John McAlister now in Queensland great company
Read more
Amazing Trip
December 2019
Value

5.0

Guide

5.0

Activities

5.0

Lodging

5.0

Transportation

5.0

Meals

5.0
Amazing AATKings guided tour
Highly Recommended
December 2019
Value

5.0

Guide

5.0

Activities

5.0

Lodging

5.0

Transportation

5.0

Meals

5.0
Had a fantastic day out in the Blue Mountains on 27th Nov driven by Peter T. Great sense of humour, extremely informative and looked after us all really well. Highly recommended.
From AAT Kings
AAT Kings' story began in 1912 when the Pyke family pioneered coach touring in Australia. Starting with self-drive car-hire in 7 seater vehicles in Sydney, we expanded to guided sightseeing tours. By the 1960s, the company, then known as AAT, had become Sydney's largest tour operator and in the 1980s we teamed up with pioneering adventurer Bill King's Northern Safaris, which ultimately led to the creation of what we know today as AAT Kings.
The best coaches and itineraries are one thing, but running a professional tour is another. That's where our staff excel. Our experienced crew and local guides will, literally, go the extra mile to bring your tour to life and take you where no guide book can.
At AAT Kings and parent company The Travel Corporation, we understand that travel matters; it allows us to explore the world and gain a deeper understanding of each destination, its history and culture, through enriching experiences. We also recognize that it is our responsibility to help protect the places we visit and take care of the world around us.
Tread Right's guiding principle is to encourage sustainable tourism development through conservation, leadership and support for communities. We encourage each of our partners to use this principle to guide all of their actions, whether at our regional offices or when taking guests around the world. By providing grants to organisations that encourage sustainability in different destinations, we hope to maintain the natural attractions across the world that define each unique region. Foundation priorities are set by the Steering Committee, which includes sustainability leaders like Céline Cousteau and Costas Christ.
We're part of The Travel Corporation.
A highly successful international travel group, The Travel Corporation is a family-owned company with a worldwide reputation for quality and reliability, operating in over 60 countries.
Our tours are packed with inclusions to make sure you get even more value than doing a similar trip on your own:
We arrange discounts and deals for you before you go and along the way.
You'll know exactly what you get for your money, so you can plan your trip to match your budget.
The only surprises you'll find are our 'Hidden Gems'– a range of extra special, 'off-the-itinerary' stops and experiences along the way.
Still exploring, 100 years on.
AAT Kings' pioneering spirit is as strong today as it was when the company first began. With quality and service as our highest priority, we're a multi-award winning company and a bonded global member of the Tour Operator Associations.
Definite departures.
We offer 'Guaranteed departures' on our most popular tours. Departing 'no matter what', they are highlighted in the date section on each specific tours 'Dates and prices' page.
Ways to travel with us
No one person is the same and AAT Kings tours aren't either. We offer a number of different tour styles, all guaranteeing you comfortable transport, a variety accommodation options and the insights of an experienced AAT Kings crew.
Choose your preferred standard and level of flexibility from our 3 travel styles below.
Guided Holidays
Inclusive guided itineraries with 2 travel standards to chose from, First Choice and Best Buys.
Small Group Tours
Imersive and boutique small group experiences
Independent Touring
Short tours that are great either standalone, or they are easily combinable to create a longer itinerary, tailored for you.
Day tours
Half and full day sightseeing tours.
Awards:
Trips & Specials
2nd vacation discount - Book 2 or more First Choice, Best Buys or Inspiring Journeys guided vacations at the same time and save 2.5%.
Add a Day tour - save 10% on the cost of any AAT Kings operated day tours when you purchase one or more day tour at the same time as your Guided tour.
Solo travelers - for a small supplement, you can book your own single room. Or we can share you with another non-smoking traveler (same gender) for no extra cost.
3 people sharing a room - Save 5% on the twin share price when you book a triple room.
Young travelers - Children 5-15 years of age receive a discount when sharing with an adult in the same room (limit of one Young Traveller Discount per room), and receive a 50% discount off the adult price of AAT Kings' operated Day Tours.
Group Travel - 5-15 people – everybody saves 5% | 16 people – one guest goes free
We can also tailor an itinerary just for you and your group (15 people or more).
See individual vacation pages for the value of how much you will save for Young Traveller, Triple Share and Kings Club.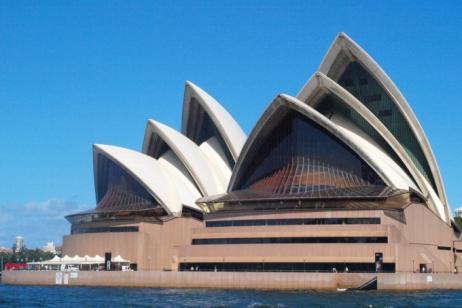 Highlights
Experience Sydney Opera House on a guided tour

Sail on Sydney Harbour and toast the sunset on a dinner cruise

Dip your toes in the Pacific Ocean at famous Bondi Beach

Indulge in local delights in three top restaurants on a progressive lunch

Toast an Uluṟu Sunset with gourmet canapés and wine

Experience a spectacular Red Centre sunrise

Discover Aboriginal rock art and learn about Uluṟu's sacred sites

Explore Kata Tjuṯa & hike through Walpa Gorge

Interact with local Aboriginal artists and create your own dot painting masterpiece

Cuddle a koala at Cairns Wildlife Dome

Cruise and snorkel on the Great Barrier Reef
More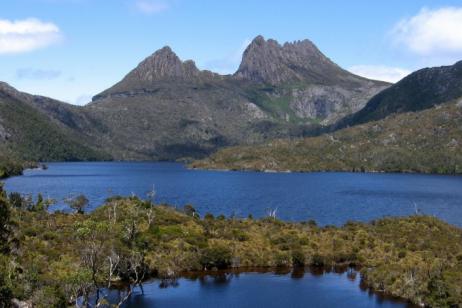 Highlights
Wine tasting at Josef Chromy

Bush walk around Cradle

Mountain & Dove Lake

Enjoy a cheese and wine master class

Discover the Tarkine Wilderness Area

Explore Pieman River & Corinna

Take a stroll on the west coast's Ocean Beach

Cruise the mighty

Gordon River and visit historic Sarah Island

Small group experience
More