Member Savings
Save up to $700!
Sign in to see which companies give additional savings to Travelstride Members (it's free )
Destination America Reviews & Ratings
No reviews yet for the operator and it's trips
Save up to 32% off trips to every continent on earth
Redeem anytime before 2023. Last minute changes OK.
Get a full refund.
Unlock Community Benefits
Travel better together
Save favorite trips and itineraries
Get insider insights
Receive personalized recommendations
...and much more
About the company
From Destination America
Destination America delivers expertly designed and operated group motorcoach tours that showcase all the best destinations in North, Central and South America. Providing outstanding quality and unparalleled service since 1990, the inbound tour operator serves the world's leading international travel companies.
Destination America is part of The Travel Corporation family of brands. Founded in Los Angeles, California in 1990, the fledgling tour company quickly established its reputation as experts in United States most popular cities – San Francisco, Los Angeles, Washington, D.C. and New York -- and the country's most popular National Parks. Soon Destination America was attracting top international motorcoach companies as clients including Insight Vacations and Trafalgar – now its sister companies who have been using Destination America's services for over 15 years.
Destination America continued to expand, specializing in developing Private Label Series and Custom Group Motorcoach Tours. It now serves several branded international motorcoach tour companies, annually earning 98% satisfaction rates from their clients. With its destination expertise spreading beyond the contiguous United States and Canada to Hawaii, Alaska, Mexico and Costa Rica, Destination America also operates in Panama and throughout South America.
Leading tour and travel companies can tap into Destination America's full range of services to plan and operate their Private Label Series and Custom Group Motorcoach Tours from start to finish, reaping the benefits of its expert Custom Group Team and its outstanding reputation for providing great service, unbeatable value, and the highest quality and reliability.
Further ensuring its reputation and reliability, Destination America is a member of the United States Tour Operators Association, participating in its $1 million Travelers Assistance Program. It Is also a member of IATAN, the United States Travel Association, the National Tour Association and the American Bus Association.
Tour Styles:
Whether your groups are history enthusiasts or foodies, wine lovers or nature buffs, Destination America staff will design and operate your tours at a pace and style according to their needs and special interests.
For groups that want to maximize their tour experience with an itinerary chock full of must-see sights and attractions, choose a regional Explorer Tour. These active tours are designed to highlight America's most popular destinations by region – West, East, North, South, Cross-Country, Canada, Alaska, Hawaii, Mexico, Costa Rica or South America. Explorer itineraries operate with an active pace, featuring mostly one or two-night stays.
Recommend a Leisurely Tour for independent-minded groups that are looking for a more relaxed pace with time to enjoy each destination as they like. These itineraries feature stays of two, three or four nights at each hotel. With free mornings or evenings and a choice of optional activities, clients will have time to catch the latest show on Broadway; take the whole day to explore San Francisco's Golden Gate Park; shop to their heart's content; or indulge in a luxurious spa treatment, play a round at a world-class golf course or take an early morning hot air balloon ride.
For its Family Tours, Destination America researches the best destinations, family-friendly hotels and restaurants and seeks out the most educational and fun activities. From bonfires on the beach and white-water rafting or a stay on a Wyoming dude ranch, these custom group tours provide plenty of fun activities for the whole family and wonderful memories for all generations.
With Destination America's greater buying and negotiating power, you'll reap the benefits of the best net rates to ensure your profits. With our expertly designed custom group motorcoach tours branded and marketed as your own Private Label tours, your clients are sure to spread the word about their great vacations and book again and again.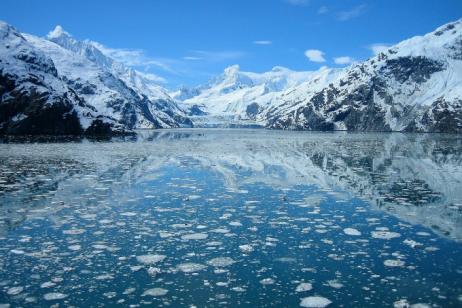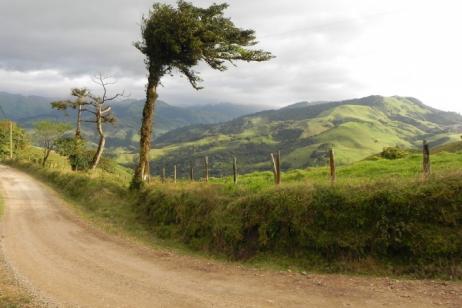 No Specials at this time. Please check back later!
Want a tailor-made trip instead?
Your trip, your way, planned by an expert:
You choose budget, destinations, activities, transport & lodging type
Expert designs the itinerary for you, and once approved, takes care of logistics
Top Destination America Trip Categories
Destination America Company Ranking by Category
Associations
International Air Transport Association, United States Travel Association, National Tour Association, American Bus Association, United States Tour Operators Association
Why Travelstride
Find your perfect trip
A vast selection of trips on every continent, for every style. Thousands of itineraries from hundreds of trusted travel companies.
Save time
Use simple search and comparison tools to easily find the best trip. Don't sweat the logistics -- travel providers plan for you.
Save money
Book directly with the operator. Find inclusive packages for the best value and get access to amazing deals.
Travel confidently
Read unbiased user reviews, pick the company that fits your style, and connect with them directly. No worries, just memories.
×
Sign in to Save Trips
Bookmark trips you like
Share with your travel companions
Track price changes
Access private discounts on trips you save
×
Sign in to see your results
TripFinder is a member-only feature. Don't worry, it's free!
With a membership you:
Save up to $700 per person!*
Access private deals and offers
See personalized trip recommendations
Save favorite trips
*See Member Savings Program details
×
Activate your free Travelstride membership
Just use the email address and password provided in the email we sent.
With your free membership you:
Save up to $700 per person!*
Access private deals and offers
See personalized trip recommendations
Save favorite trips
*See Member Savings Program details