Travelers age
18 - 35, 12 - 17
Trip prices
$ 1,469
-
$ 3,679
Member Savings
Save up to $700!
Sign in to see which companies give additional savings to Travelstride Members (it's free )
Compare to EF College Break (EF Ultimate Break)
EF College Break (EF Ultimate Break) Reviews & Ratings
70.1754% Recommend
Great trip!
The Grand Tour of Ireland was such an amazing trip and I met so many great people! The landscapes were beautiful and I loved being able to just get to Ireland and have the entire trip planned for me already.
Show more
Great trip!
The Grand Tour of Ireland was such an amazing trip! I loved being able to meet so many new people on my tour and being able to book the trip and have the entire itinerary planned for me.
Show more
BEST TRIP EVER
I booked this sort of last minute and wasn't sure what to expect. It was absolutely amazing! The hotels were nicer than I thought they were going to be and that was the biggest concern I had! Our Tour Director guy was incredible too and was always around to help out and grab a beer once in a while. Even though Innsbruck wasn't heavily advertised it was probably my favorite city! It was so gorgeous and we got some real good food. Definitely don't miss the chance to check out 4 great countries!
Show more
11/10 Would recommend
One of the best experiences of my life. Peru's culture and sites were absolutely amazing. The tour director made the trip super stress free and I made friends for life. EF was amazing the whole time from start to finish. Already booked my next trip to Croatia with them!!
Show more
The best travel company for young adults

Honestly the best travel company for young adults. I'm going on my third trip in a couple of weeks (Peru!) and I am so excited. These trips literally have changed my life because of the people I've met and the places I've been to. They make it so easy by booking your flights and arranging all transportation and hotels. They make sure you see enough in every country without feeling like it's too fast paced. You always have plenty of free time too. I've gone on every trip on my own and have always met like-minded people to hang out with. It's literally what you make of it, if you want it to be a party trip then go out every night. Otherwise don't. You'll find people to do stuff with either way. 100/10 recommend.
Show more
A trip with Tyson is an amazing trip
This trip was the European Road trip that was specifically done for New Years. It took us on a road trip through Amsterdam, Germany, Austria, Switzerland, Italy, France and London.

The trip was truely an experience which was only made amazing due to the awesome time we had with our tour director Tyson Monfredini. The man is overall the best director ive ever taken a trip with. He is so unbelievably helpful in all things and is super down to earth. Unlike directors who are there just to do their jobs and thats it; Tyson really makes you feel like family. He will go out with you to explore the city, give you advice and overall act like a true friend.

The trip involves visiting multiple cites via a couch bus. After so much time traveling you create a bond with the individuals who are on the trip and you might end up doing other trips with some of those people.

You will explore the cities, clubs, bars, new foods, cultures and so much more.

I truly recommended this trip for a person who wants to hit the road and explore.

If you want check out my channel and look at some of the trips I have taken. Each place is in its own segments and I have more videos I need to still need to post.

https://www.youtube.com/watch?v=yp2IZNX6Moo&lc=UgyENhdE6rU6iaI3hJV4AaABAg
Show more
Save up to 32% off trips to every continent on earth
Redeem anytime before 2023. Last minute changes OK.
Get a full refund.
Editorial review of EF College Break (EF Ultimate Break)
Newly rebranded as 'EF Ultimate Break', EF College Break has been a leader in educational tours, language services, and study abroad experiences since 1965.
What Makes EF Ultimate Break Stand Out?
A strong sense of fun, with an educational twist

Affordable travel for college aged adults

Strong emphasis on social activities, meeting locals and making new friends

Flights included in the price of the trip

Generous payment plans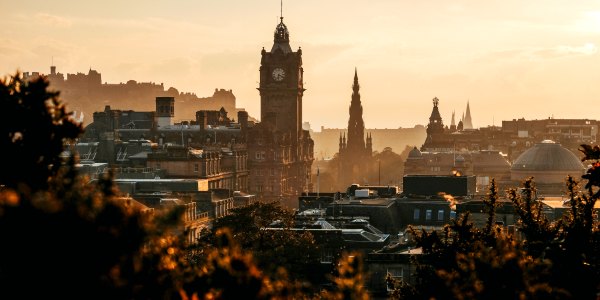 EF stands for "Education First", and they have been offering educational travel experiences, exchange programs, work and teach abroad assistance, and language courses for over 50 years. They focus on making sure the often daunting and complicated process of planning an abroad experience, whether for pleasure or a career change, remains as simple as possible.
Their travel experiences were named EF College Break, however they rebranded in 2017 becoming EF Ultimate Break, reflecting a fresher more youth driven outlook, and placing less emphasis on the education aspect and more on the fun aspect.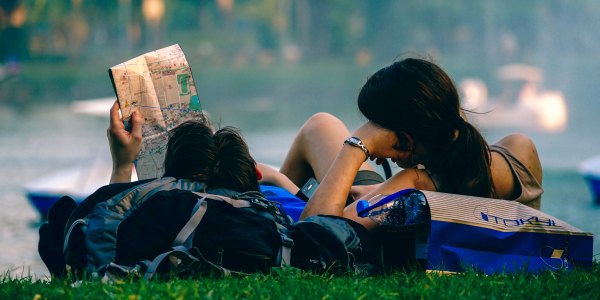 Their tours are about being completely immersed in your destination and appreciating all it has to offer with your tour group who are guaranteed to become your good friends by the end. This is like a study abroad journey with all the fun and none of the schoolwork.
Who Will Enjoy Traveling With EF Ultimate Break?
18-29 Year Olds

Social Travelers

Travelers looking to enjoy the nightlife, but also get up early for sightseeing

College students

Budget travelers

Single and Solo travelers
This is the kind of trip that active outgoing, social college aged adults interested in learning and having fun will enjoy. If you have a "work hard play hard" kind of mentality you will fit in well with their approach to traveling.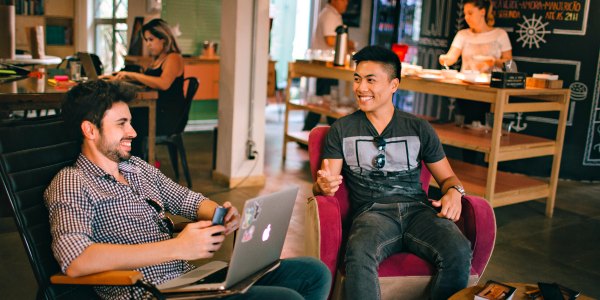 EF Ultimate Break specifically caters to 18-29 year olds, and their pretty strict about this (though the broader spectrum of their educational programs are open to adults and working professionals).
Their main target being 18-29, tours are designed to not be price prohibitive, itineraries include a lot of social activities, and the emphasis is on having fun and staying active, with a sprinkling of educational value thrown in for good measure. Enough for you to maybe convince a parent to put up some of the cost.
Incredibly studious types who gravitate to history tours, archaeological sites, and long moments in each stop learning from a guide may want to check around first before choosing to travel with EF Ultimate Break. One of their mantras is "we don't do boring" and let's face it museums often fall under that category.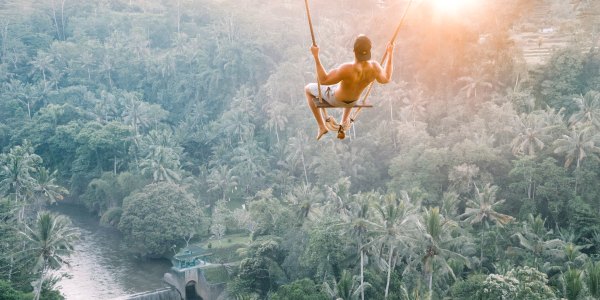 The emphasis is on being active, seeing and doing a lot - both on the historically significant side as well as the locally immersive side (which in this case might mean your bunkmates are frequently sampling the nightlife).
Top Destinations
EF Ultimate Break covers destinations all over the world
Europe

Central America

South America

Asia

Australia / New Zealand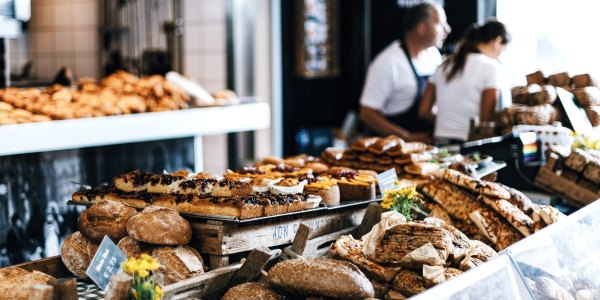 There is a strong emphasis on Europe for EF Ultimate Break, though they do offer group travel experiences around the world. In Europe they cover many popular countries in Western and Central Europe, including Italy, Iceland, and the UK.
In Central America, you can find trips in Cuba, Belize, Costa Rica, Nicaragua, and Panama, and in South America they have departures to Peru, Ecuador, and Argentina.
In Asia, EF Ultimate Break has tours in China, Japan, Thailand, and Vietnam. Lastly you can also find tours in South Africa, and Australia and New Zealand.
EF Ultimate Break Travel Style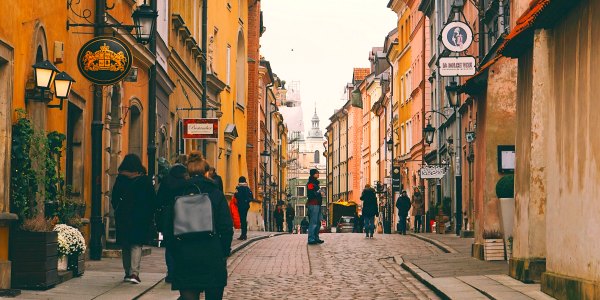 Tours are designed to be easy to pay for using installments; and they have a few different payment plans to choose from. You can choose from 1-2 week, 2-4 week, and 4+ week durations, and filter by a variety of trip type.
While on your tour: Accommodations are standard and basic. Think multi-bed hostel rooms with randomly selected roommates from your tour group, more than hotels. A variety of transportation modes will be used, from private motor coach to train to bicycle.
Your Tour Director is a local, ready to introduce you and welcome you to their home - acting as a tour guide and friend.
Why Choose a Tour With EF Ultimate Break?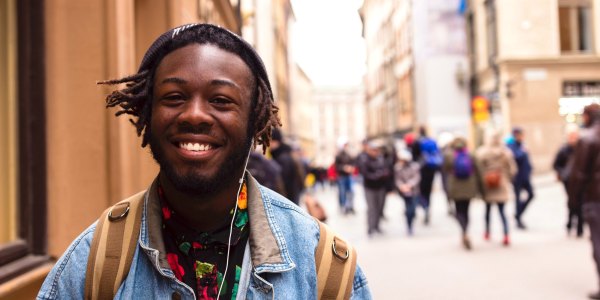 If you're a college aged adult looking for a stress free and adventurous tour experience, EF Ultimate Break could be the perfect choice. This is for the type of traveler for whom backpacking through Europe sounds fun, but you'd rather do it with a little less stress, a little more companionship, and the guarantee of a hot meal and drinks with friends. But the adventurous backpacker spirit remains.
Not only that, but they provide generous payment plans, and almost everything is included making it really hard for you to make the excuse that an awesome travel experience is out of reach financially. They want you to see the world, have fun, and provide many ways to make it happen.
They also have a number of other brands with similiar outlooks on education and travel including "EF College Study Tours", "EF Explore America", "EF Tours Girls Trips", "EF Educational Tours Canada", "EF Go Ahead Tours", and "EF Gap Year".
Unlock Community Benefits
Travel better together
Save favorite trips and itineraries
Get insider insights
Receive personalized recommendations
...and much more
Travelstride featured in






About the company From
From EF College Break (EF Ultimate Break)
It's time to stress less and travel more. EF Ultimate Break is the best way to experience the world for anyone 18-29. With any of our 60+ trips, we include everything from airfare and accommodations to flexible payment plans and free daily breakfasts. And when you can't decide which trip is right for you—you have a team of Trip Experts to help you find the perfect one. Plus, your trip is led by a rock star Tour Director who will help you make the most of your time abroad. So stop waiting for your friends who say they're going to travel but then never do and get ready for unforgettable/tasty/exciting/holy-crap-is-that-an-elephant types of moments.
EF Ultimate Break is part of the EF Education First family of products. EF was founded in 1965 and provides life-changing education for global citizens. For over 50 years, our mission has been to give confidence and freedom to people of all ages, nationalities and backgrounds. At EF Ultimate Break, we bring the fun of travel to 18 to 28 year olds, all with the support of a company of 50 years.
Want a tailor-made trip instead?
Your trip, your way, planned by an expert:
You choose budget, destinations, activities, transport & lodging type
Expert designs the itinerary for you, and once approved, takes care of logistics
Top EF College Break (EF Ultimate Break) Trip Categories
EF College Break (EF Ultimate Break) Company Ranking by Category
Associations
United States Tour Operators Association
FAQ
Are flights included?
Yes! EF Ultimate Break (EF College Break) is all about making sure their travel experiences are affordable for college aged adults. So airfare is included in the trip price. However you do have the option of booking your own flights if you so wish.
Can I extend my trip?
Absolutely! EF Ultimate Break (EF College Break) is happy to help you arrange a trip extension for a $30 fee. You will have options to extend your trip throughout the checkout process.
What is the Average Group Size?
Group size on EF Ultimate Break (EF College Break) tours varies depending on the destination, time of year, and departure date. However you can expect to be joining up to 44 travelers on your trip. Tour leaders set up Facebook groups prior to departure so you can start to get to know your tour mates.
What is the age range?
EF Ultimate Break (EF College Break) trips are strictly designed for college aged adults between 18-29. If you are 17 at the time of booking but will be 18 at the time of travel, or 29 at the time of booking but will be 30 at the time of travel, you may still attend the tour, but must book via phone not online.
Is there a Single Supplement for Solo Travelers?
These trips are meant to be social and solo travelers are very welcome on EF Ultimate Break (EF College Break) trips! You can request a private room if you wish for a very small single supplement.
What kind of luggage should I bring?
Packing light is strongly encouraged, but no other rules apply. If you adhere to standard carry-on rules from the airlines you'll be fine.
Why Travelstride
Find your perfect trip
A vast selection of trips on every continent, for every style. Thousands of itineraries from hundreds of trusted travel companies.
Save time
Use simple search and comparison tools to easily find the best trip. Don't sweat the logistics -- travel providers plan for you.
Save money
Book directly with the operator. Find inclusive packages for the best value and get access to amazing deals.
Travel confidently
Read unbiased user reviews, pick the company that fits your style, and connect with them directly. No worries, just memories.
×
Sign in to Save Trips
Bookmark trips you like
Share with your travel companions
Track price changes
Access private discounts on trips you save
×
Sign in to see your results
TripFinder is a member-only feature. Don't worry, it's free!
With a membership you:
Save up to $700 per person!*
Access private deals and offers
See personalized trip recommendations
Save favorite trips
*See Member Savings Program details
×
Activate your free Travelstride membership
Just use the email address and password provided in the email we sent.
With your free membership you:
Save up to $700 per person!*
Access private deals and offers
See personalized trip recommendations
Save favorite trips
*See Member Savings Program details