Trip prices
$ 599
-
$ 10,509
Member Savings
Save up to $700!
Sign in to see which companies give additional savings to Travelstride Members (it's free )
Globus Reviews & Ratings
98% Recommend
Amazing tour company we were 3 days…

Amazing tour company we were 3 days into our tour in Brasil when the tour was cancelled in March 2020
A full refund was given to us without any of the usual problems associated with getting money back.
Globus proved to us that they are a very ethical company and for this reason we will not hesitate to use Globus again when this pandemic is over and we can recommend any traveler to use this fantastic company.Well done Globus team we love what you done for us mr & mrs Comito stay safe
Show more
We had booked a trip in June of 202 for…

We had booked a trip in June of 2020 for spring of 2021. When they cancelled our trip we called and told them we would like our money back since that was an option, and it took about 6 weeks but our whole party (6) of us, received our money on each individual card we used. I'm surprised at all the people saying they can't get their money back, we dealt with the company directly, the lady that booked our trip was very helpful. This would of been our 4th trip, and we always enjoy them.
Show more
Globus Experience

I have used Globus for a Greece Tour, as well as booking travel during Covid. Yes, the air travel department could be more flexible, BUT - the tour was outstanding. So much better than expected for the money paid. I have had to speak to Supervisors on occasion, but they always resolved to my satisfaction. This company is on the up and up and trustworthy. But most importantly, the product itself, whic is the tour or vacation, is well beyond what you could expect for the money paid. I will continue to use them for all of my vacation needs
Show more
COVID CANCELLATION REFUNDS

I am utterly confused with those of you saying you couldn't get a refund or Globus will give you a credit only or only a partial refund not refund you at all because you didn't buy insurance when they cancel the trip due to COVID. I have had 3 trips cancelled because of COVID and I got a FULL refund within a month and I didn't have the insurance on ANY of them. No one tried to talk me into switching to another trip, or just accepting the credit. I got notice from them my trip was cancelled, called them and told them I wanted a full refund and all 3 were credited back to my card on the next billing cycle. I didn't buy the insurance on any of the 3 trips. Are you people dealing with Globus direct or a travel agent? I haven't had an ounce of trouble getting a full refund if they cancel because of COVID. Something is awry—you are talking to the wrong person if you are dealing with Globus directly.
Show more
Why so Many Negative Reviews ??

Reading this many negative reviews is extremely disappointing in times of crisis. I am not affiliated with the company and I am a travel Agent so I understand both sides. When a client books a trip through an operator like Globus, they pay the deposit, Globus then pays deposits to their suppliers and when crisis like this happen, both parties should refer to the terms and conditions.
It is very easy to just blame a company but if they have already made arrangement on your behalf, how do you think they can process millions of dollars back to the customer when in fact that money is already used months in advance.
Travelers, get real and understand that it is not globus or a travel agent fault. No Travel Agent will give you cash back , it is just impossible given the obligations each business have toward other partners.
Show more
America's Canyonlands Escape

I just returned from the Nov. 8th Canyons tour. I have never done a bus tour before but glad I did. It was awesome. Dereck and Yolanda were great and kept us safe with the COVID protocols. Dereck's knowledge of the area and its history is quite extensive and very informative. The hotels were clean and comfortable with great food. I will definitely book another tour with Globus.
Show more
Save up to 32% off trips to every continent on earth
Redeem anytime before 2023. Last minute changes OK.
Get a full refund.
Editorial review of Globus
Globus' roots date back to Switzerland in 1928, when the company's founder, Antonio Mantegazza, bought a rowboat to carry passengers across Lake Lugano, entertaining them with stories about the local sights along the way.
From that modest beginning, one of the world's leading travel companies was born. Globus is part of the Globus Group of brands, which also includes Avalon Waterways, Cosmos, and Monograms - together they carry more than a half million passengers annually.
What Makes Globus Stand Out?
All inclusive packages

Balanced itineraries between planned activities and free time

Centrally located accommodation

VIP access (skip the lines and get behind-the-scenes experiences!)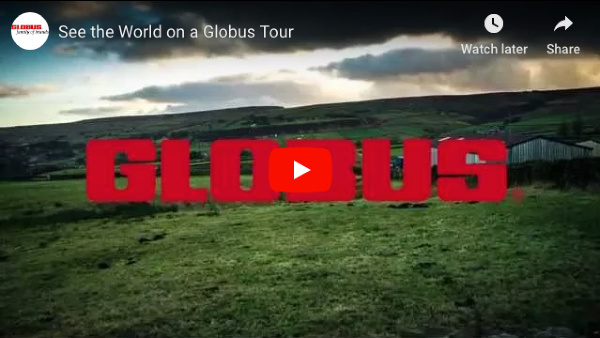 Founded in 1928, one of the oldest in the business, they are well respected as a mass market all-inclusive tour company that provides great value. Want free wifi on your tour bus so you can google the interesting sites you pass by? Like convenient hotels centrally located and/or with special local charm? Globus' long experience has helped them learn what makes travelers happy, and they deliver at accessible prices.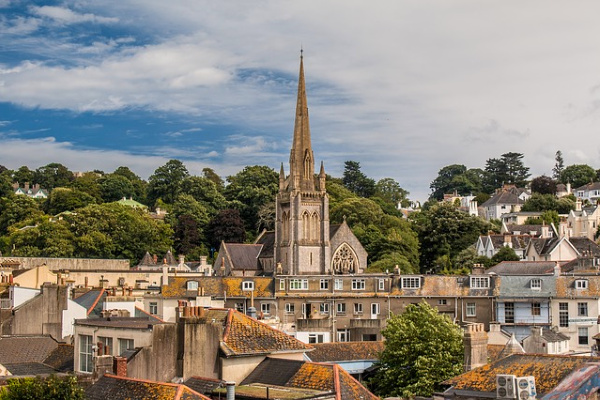 Offering inclusive, budget friendly coach tours, most notably in Europe, Globus is a classic escorted tour operator ideal for those travelers seeking a comfortable and fun travel experience.
Globus tours include mostly everything in their base rates, they choose hotels that are in the heart of a city (where the action is), allow a good amount of free time to explore a destination on your own, and use knowledgeable local guides -- in short, they offer the complete package.
Who Will Enjoy Traveling with Globus?
Ages 50+

Low and high budget travelers
Those who enjoy slower paced itineraries
Globus tours are heavily aimed at active older travelers, particularly recent retirees and baby boomers in the 50+ range, as well as seniors. You have a desire to relax and feel at home, able to linger and appreciate classic sights as well as perhaps enjoy a cappuccino at a local cafe suggested by your tour leader. You don't want to be rushed or hurried from place to place, yet are attracted to the benefits of guided travel - logistics taken care of and a guide to help keep the itinerary moving.
As a long-established, award-winning tour company Globus caters to both budget group travelers and those seeking a more personalized (and costly) travel package. And since you can choose among group, individual, family, or religious travel experiences lasting anywhere from four to 29 days, Globus tours appeal to a broad range of travelers. But their sweet spot remains middle-of-the-road 'value' travelers.
Top Destinations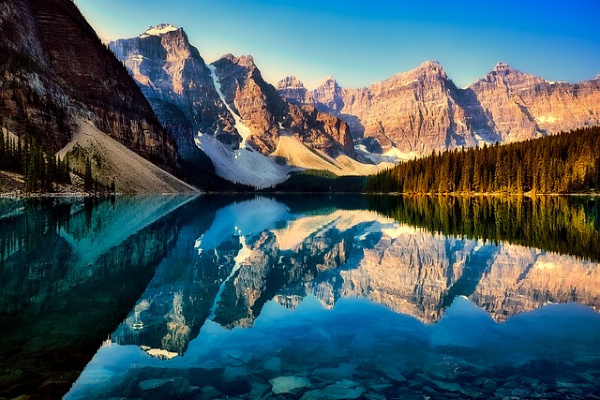 Today, still family owned, Globus operates in 60 plus countries across the globe, offering nearly 160 different escorted tours to Europe, Africa, the Middle East, Asia, the South Pacific, and North and South America. They are especially known for Europe and Canada
Whether you're looking for vacation packages to Switzerland or the best Thailand tours, consider Globus. On European motor coach tours, Globus limits group size to 44, allowing for extra legroom on the bus.
Globus Travel Style
The Globus travel style is relaxed yet comprehensive. Group tours are designed to allow for personal time to explore, but with many pre-planned activities, excursions, and meals to enjoy throughout your vacation. Groups are medium size - and can accommodate large groups of friends or families. You'll have the opportunity to meet new friends and like minded travelers.
In Europe private tours are also available with Globus. for those looking to make this independent exploration possible to an even greater extent.
An attentive Tour Director is never far away on a Globus trip. Globus tour directors are locals, who have input over the itinerary, lend their unique perspective, and take you to the best spots for meals, drinks, shopping, etc. They are also knowledgeable guides, introducing the culture and country's history through visits to major sites and attractions. Globus travel style is about combining the best of "travel like a local" with the best of "classic tour sites".
Globus is not a luxury brand, but accommodations and transportation will be comfortable. Transportation is in large motorcoaches, equipped with wifi and large viewing windows. Sit back and enjoy the ride.
Why Choose a Tour with Globus?
Older active travelers not interested in slowing down just yet will appreciate the Globas approach. Globus makes amazing travel experiences reachable - for multiple budgets and styles.
Super adventurous and independent minded travelers may be curious to explore other options before deciding on Globus. These kinds of fully escorted tours aren't for everyone. You will have some free time, but most meals, excursions, and activities are inclusions in the price - leaving you somewhat out of luck if you don't want to participate in a certain itinerary item.
If you're curious about group travel, other group tours provide more flexibility that could provide a more positive introduction to this style of travel.
Globus offers many great perks for larger groups planning to travel. If you're a group of eight people traveling together, you are eligible for special deals and discounts; and if you're a group of 20 people, Globus will arrange a tailor-made itinerary for you. If you are a traveler looking for value tours and prefer a specific travel theme, then globus has trips and tours that are designed accordingly.
Unlock Community Benefits
Travel better together
Save favorite trips and itineraries
Get insider insights
Receive personalized recommendations
...and much more
Travelstride featured in





About the company
From Globus
Globus family of brands is the world's largest escorted travel company, and consists of Globus, Cosmos & Avalon Waterways. With a history of over 80 years, we offer over 400 vacations to 70 countries. All our brands offer value, experience and world-class customer service that is unmatched in the travel industry.
At Globus, we create vacations with just the right balance of included features and free time, place you in great hotels, and tell the stories within every journey that bring your destination to life. Simply put, we're passionate in our belief that there's no better way to travel. So find your dream vacation and come along with us.
When you travel with Globus you'll simply get MORE! You'll get MORE selection, MORE included features, MORE quality hotels, MORE experience and MORE value. You'll get inside attractions which you'll merely see from the outside with other travel companies.
Reasons to Travel with Globus
A variety of travel styles and specialty travel to meet the desires of today's traveler.
VIP access (no waiting in lines) to major sights throughout your journey.
Inside visits to major and must-see sights included in the vacation price.
You don't just drive by the sights, you go inside and learn the stories that bring them to life.
First-class and above pre-selected hotels located right where you want to be.
Expert Tour Directors share their unique stories and knowledge to help you truly experience each destination like a local.
A dynamic blend of transportation includes deluxe motor coach, rail, air, and cruise—we make getting there part of the fun!
More than 80 years experience showing people the world.
As the most recognized Tour Operator in the industry, our vacations receive five times the recommendation rate as our nearest competitor, and we're the escorted travel provider of choice by Travel Weekly, Recommend magazine, and Travel Age West.
Trust and Trip Protection
Our guests travel with the knowledge and security that they have millions of dollars of consumer protection traveling with them. Globus is also a well recognized member of many travel industry organizations and has won numerous awards for superior customer service
Want a tailor-made trip instead?
Your trip, your way, planned by an expert:
You choose budget, destinations, activities, transport & lodging type
Expert designs the itinerary for you, and once approved, takes care of logistics
Top Globus Trip Categories
Globus Company Ranking by Category
Awards
FAQ
Are flights included?
No.
What is the age range?
50+
Why Travelstride
Find your perfect trip
A vast selection of trips on every continent, for every style. Thousands of itineraries from hundreds of trusted travel companies.
Save time
Use simple search and comparison tools to easily find the best trip. Don't sweat the logistics -- travel providers plan for you.
Save money
Book directly with the operator. Find inclusive packages for the best value and get access to amazing deals.
Travel confidently
Read unbiased user reviews, pick the company that fits your style, and connect with them directly. No worries, just memories.
×
Sign in to Save Trips
Bookmark trips you like
Share with your travel companions
Track price changes
Access private discounts on trips you save
×
Sign in to see your results
TripFinder is a member-only feature. Don't worry, it's free!
With a membership you:
Save up to $700 per person!*
Access private deals and offers
See personalized trip recommendations
Save favorite trips
*See Member Savings Program details
×
Activate your free Travelstride membership
Just use the email address and password provided in the email we sent.
With your free membership you:
Save up to $700 per person!*
Access private deals and offers
See personalized trip recommendations
Save favorite trips
*See Member Savings Program details