Member Savings
Save up to $700!
Sign in to see which companies give additional savings to Travelstride Members (it's free )
The Moorings Reviews & Ratings
Save up to 32% off trips to every continent on earth
Redeem anytime before 2023. Last minute changes OK.
Get a full refund.
Unlock Community Benefits
Travel better together
Save favorite trips and itineraries
Get insider insights
Receive personalized recommendations
...and much more
Travelstride featured in






About the company From
From The Moorings
Our Heritage
Our story began in 1969 when Navy veteran and sailing enthusiast Charlie Cary decided to turn his passion into a new business. Starting with just six Pearson yachts, The Moorings offered travelers a unique way to explore the islands and experience the thrill of sailing. The Carys worked tirelessly to make this new concept successful. Living out of a small hotel right next to their marina in Road Town, the couple cared for each customer like family and, in turn, earned their longstanding loyalty. Soon enough, The Moorings started to grow. Charlie and Ginny expanded their fleet, offering larger yachts and Crewed charters while hiring staff from the local community to help carry the company into the future.
Today, after almost 50 years at sea, The Moorings has established its reputation as the world's premier yacht charter company. Our award-winning charter fleet now includes more than 400 yachts in 20+ destinations across the globe. Whether it's a self-skippered monohull; a Sail catamaran with a skipper at the helm; a high-performance Power catamaran or a Crewed yacht with a captain and chef—we're here to make your time on the water truly unforgettable.
Why Choose The Moorings
Hassle-Free Reservation Process: As a full-service travel company, we are glad to assist with everything from booking the yacht itself, to arranging flights, hotel accommodations, food & beverage services, and watersports rentals—all with upfront pricing and no hidden costs to ensure there are no last-minute charges during your vacation.
50 Years of Experience: With 50 years of experience providing yacht charters all over the world, we have a knowledgeable sales team and diligent operations staff dedicated to making your unforgettable vacation on the water a reality. Our Vacation Planners regularly visit our charter destinations, so they are able to share their first-hand tips and recommendations to help guide you through the planning process.
Largest Matched Fleet in the Charter Industry: The Moorings is world renowned for our award-winning fleet of yachts, custom-designed for charter vacations by our exclusive partners at Beneteau and Robertson & Caine. When you come aboard with us, enjoy peace of mind knowing your yacht is built to exact specifications and is uniform across all global destinations.
The Best Charter Destinations: Our destinations have been carefully chosen to provide you with an unforgettable, safe, and seamless experience. With charter bases located in over 20 of the world's top cruising grounds, we make it easy for guests of all skill levels and travel styles to select a destination that suits their every need.
A Variety of Vacation Types: Whether you are looking to sail yourself, take the helm of a power catamaran, or relax on an all-inclusive Crewed yacht, The Moorings is the only global charter company in the world that offers all three charter options. Our Vacation Planners are happy to help you choose the right type of yacht vacation for you.
Dedicated Loyalty Program: The Moorings has established partnerships with a variety of businesses all over the world to provide our guests with exclusive savings during their vacation. When you charter with us, you become part of our Moorings family and receive your own Captain's Rewards membership card. The card allows you to receive special discounts and savings at preferred partner locations, plus, Captain's Rewards Members always save 5% on future charter bookings.
Unrivaled Service on the Water: We strive to make your vacation experience as seamless and relaxing as possible. In addition to regular chart briefing and boat briefing sessions, our unique "Friendly Skipper" program offers a guided walkthrough of your yacht prior to departure, ensuring you feel confident and comfortable for a stress-free start. Should you require assistance while out on the water, rest assured we are standing by, with customer service on-call and chase boats available to provide timely service. Learn more here.
Charter Starter Kit: Every Moorings charter begins with an essential starter pack, including:
Initial fresh water, fuel, cooler and bagged ice
Toiletries, dishwashing liquid, garbage bags, paper towels, matches, sponges and toilet paper
Bath towels, beach towels, hand towels, sheets and linens
Snorkel gear for all guests on board
Dinghy with outboard to get you to and from shore
Cups and glasses, dishware, cookware, and cooking utensils
Want a tailor-made trip instead?
Your trip, your way, planned by an expert:
You choose budget, destinations, activities, transport & lodging type
Expert designs the itinerary for you, and once approved, takes care of logistics
Top The Moorings Trip Categories
The Moorings Company Ranking by Category
Awards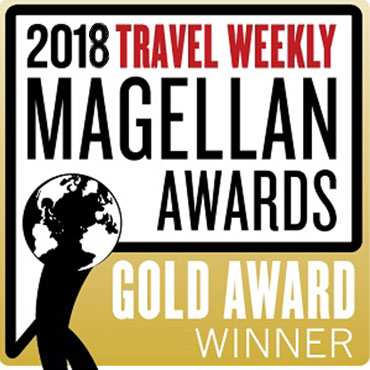 Associations
American Society of Travel Agents

American Society of Travel Advisors

United States Tour Operators Association
Why Travelstride
Find your perfect trip
A vast selection of trips on every continent, for every style. Thousands of itineraries from hundreds of trusted travel companies.
Save time
Use simple search and comparison tools to easily find the best trip. Don't sweat the logistics -- travel providers plan for you.
Save money
Book directly with the operator. Find inclusive packages for the best value and get access to amazing deals.
Travel confidently
Read unbiased user reviews, pick the company that fits your style, and connect with them directly. No worries, just memories.
×
Sign in to Save Trips
Bookmark trips you like
Share with your travel companions
Track price changes
Access private discounts on trips you save
×
Sign in to see your results
TripFinder is a member-only feature. Don't worry, it's free!
With a membership you:
Save up to $700 per person!*
Access private deals and offers
See personalized trip recommendations
Save favorite trips
*See Member Savings Program details
×
Activate your free Travelstride membership
Just use the email address and password provided in the email we sent.
With your free membership you:
Save up to $700 per person!*
Access private deals and offers
See personalized trip recommendations
Save favorite trips
*See Member Savings Program details