Best Angola Tour Companies
2 Travel Providers meet your criteria (Providers 1 to 2 shown)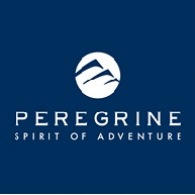 Preferred
Peregrine Adventures
#4 Pick of 10 Angola Tour Companies
View Profile
Average Price
$ 396 per day
Operator Type
Group Tour Operator
Trips in Angola
1 Tours in Angola
Expect I'm not the only one
they are 'fair weather friends' I did not receive so much as an email advising of changes in the cancellation policy, discovered when I contacted them to cancel. I now receive automated emails/msgs as I attempt to work through this. The email states I may contact them on 31 July to discuss the matter!....4 months away. I'm absolutely stunned by how shoddy this outfit is....who knew?! Out of pocket $4000. Expect I'm not the only one.
Highly Recommended
Currently experiencing "Cruising the Thai Islands" with Peregrine and I am loving everything! The local knowledge and immersive experiences are second to none and our guides are extraordinary
Highly Recommended
Currently experiencing "Cruising the Thai Islands" with Peregrine and I am loving everything! The local knowledge and immersive experiences are second to none and our guides are extraordinary
With Peregrine Adventures, 'anywhere is possible.' Based in Australia, Peregrine has led small-group, 'soft' adventure-style trips worldwide for over 30 years. It was one of the first operators to employ local leaders, a practice that is now widespread in guided travel. What Makes Them Stand Out? While considering itself an adventure travel company, Peregrine promises to "smooth down the bumps and rough edges." In short, it's more about soft adventure with added comforts than roughing it. Group sizes are kept small, with no more than 16 travelers per trip. Its philosophy is that while "seeing the famous sites is a must, it's those memories of wandering through a little village or sharing dinner with a local family that leave a lasting impression." The small-group aspect allows for more time to absorb the nature of the places visited, and to make a minimal environmental impact on them as well. Who Travels With Them? While Peregrine is a global company, many of its travelers originate from Australia and New Zealand. However, their groups can be geographically diverse, with most travelers 50+ years of age. Where Do They Operate? Peregrine offers a wide variety of exciting global destinations, with 200 trips across 80 countries -- spanning from Egypt to Turkey to Canada trips! The company is perhaps best known for its Himalayan trekking excursions to far-flung destinations including Nepal, Bhutan, and Tibet. It was a pioneer in high-altitude trekking and these trips remain among their most popular today. How Does it Work? Most travel is by private, air-conditioned minibus, but you might find yourself on a houseboat in Kerala, India, a tuk-tuk in Sri Lanka, or a mountain lift on the best Switzerland tour you've ever experienced. Lodging and dining is at smaller, locally run hotels and restaurants. You might also dine with locals from time to time, and stay with local families or at campsites as well. Why Travel With Them? Peregrine is a good choice if you're looking for a bit of a softer landing with respect to transportation and accommodations but still crave an authentic, off-the-beaten-path experience. If you're looking for more individual travel, Peregrine will craft independent journeys, arrange self-guided walking and cycling tours, or arrange private group and tailor-made trips. It's your choice. Peregrine also helps support various community and conservation projects via its ties with the Intrepid Foundation. Tweets by PeregrineSpirit
Read more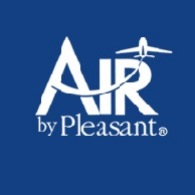 Air by Pleasant
#8 Pick of 10 Angola Tour Companies
View Profile
Operator Type
Group Tour Operator
1-2 of 2 Providers Shown
2 Provider(s)
X
Unlock Member Savings
In order to see Travelstride Select deals you must sign in. We've negotiated with many of the world's best travel companies to save you money! Get the best experiences, save up to $700 per person, and be a hero to your travel companions!
We respect your privacy and take great care to protect your information. By joining you agree to our Privacy Policy and Terms of Use.
With FREE membership you:
Save up to $700 per person!*
Access private deals and offers
See personalized trip recommendations
Save favorite trips
See member program details
What is Travelstride?
Travelstride is the top community marketplace for tours, local getaways, adventure packages, and tailor-made vacations.
Now you can find, compare, and share trips from 1,000+ operators and expert trip planners. Unlike most travel agencies and websites that only show options from large companies that pay big commissions, we show you all the options we can gather, and we're adding more all the time. We want you to have all the available information to find your perfect trip, no matter who it's with. Whether you're looking for a short weekend getaway or a multi-country expedition, you can find it on Travelstride. About us.
Use Travelstride to:

Search thousands
of itineraries and match your style and budget.

Compare local
experts with renowned tour operators side by side.

Read reviews
by travelers and experts.
Save money
as a Travelstride member (it's free), with exclusive deals & rebates.
We are on a mission...
...to foster a community connecting travelers to wonderful places, people, & experiences. Learn more.
Got it