Best Columbia River Tour Companies
3 Travel Providers meet your criteria (Providers 1 to 3 shown)
Premier
Trafalgar
#3 Pick of 12 Columbia River Tour Companies
View Profile
Average Price
$ 329 per day
Operator Type
Mixed Land & Cruise
Trips in Columbia River
10 Tours in Columbia River
Trip is a let down before it even happens.
I haven't even gone on my trip yet and I will never use Trafalgar for another trip. I booked the Highlights of Eastern Europe trip for September 2022 in early 2022. After I booked the trip I got a new job and moved to a new city. Being a new employee I would not have enough leave to go on the trip. I notified Trafalgar in writing more than 90 days before the trip and requested to reschedule for September 2023. I received an email back canceling my reservation, which was paid in full, and instructing me to call when I was ready to reschedule. When I called to reschedule I was first told I couldn't reschedule because the trip was less than 90 days. We went back and forth because I had given them notice in writing prior to the 90 days. Finally they allowed me to reschedule but raised the price. When I questioned it I was told there weren't any deals at that time but if a deal became available to call back and they would give me that price. I originally paid $4095 for a single room and was now being charged $4795. So I checked online today and saw to book this trip today for a single room it would be $4195. I called Trafalgar to get my bill adjusted. They refused saying they don't do that, even though I was told last summer to call back if the price went down. So I am stuck overpaying for this trip and I'm already disappointed with their customer service. I will never use this company to travel with again. Horrible customer service and they don't stand by what they say. You can never get through when you call them. 2 hour wait times. I am now wondering what their customer service will be like during the trip. This is an expensive trip and I feel really let down and taken advantage of by this company. Corporate greed at its finest.
Our guide, Patrick, was one of the most thoughtful, knowledgeable, and articulate people we had ever met!
Our guide, Patrick, was one of the most thoughtful, knowledgeable, and articulate people we had ever met! He made sure there was something for everyone, shouted out personal details for everyone, and created a familial atmosphere to help everyone relax and learn together. The local knowledge he and his local counterparts provided added layers of context and history to every beautiful site was saw. He advocated extensively for those with allergies to get real food and not miss out on delicacies, which is a level of compassion I rarely see in the service industry. He made everything memorable and the trip would not have had the level of magic that we will forever remember without him.
hotels was good, coach was good, experiences was good, tour guide and bus driver was great.
hotels was good, coach was good, experiences was good, tour guide and bus driver was great.
Trafalgar is a name many seasoned travelers will recognize. A branch of the Travel Corporation, whose brands all enjoy stellar reputations, Trafalgar has been offering classic and affordable tours for over 70 years. Trafalagar Tours - Quick Facts Founded: in 1947 Group size: Large Groups, between 40-45 people Mode of transportation: Primarily luxury air-conditioned coaches Accommodation style: Unique 3 & 4 star hotels and guest houses Typical age range: 50+ Single travelers welcome (single supplements are required, but often discounted) Average tour price: $3,796 Top Regions: Europe, USA, Canada Related TTC Brands: Insight Vacations, Uniworld, Brendan Vacations What Makes Trafalgar Tours Stand Out? Great value for pricing and inclusions Comfortable, not physically demanding tours Largely focused on cultural immersion Hand-picked accommodations Strong reputation Dedicated to responsible tourism - Founding member of TreadRight Foundation Good balance of free time and inclusions Trafalgar is a group tour operator and one of the world's most awarded tour companies. With over 70 years of experience, they unlock the best of the world from iconic experiences you've always dreamed of to getting to know the locals all while having everything taken care of for you every step of the way.   Tours with Trafalgar are comfortable, not too physically demanding, and offer the opportunity to meet, talk, eat and drink with locals. You'll get to know chefs, artisans, craftsmen, historians, and farmers as you explore what makes each destination truly special. Trafalgar has a strong reputation, having been around since 1947 - putting them right at the pinnacle of when many premier guided tour companies were established. You'll meet groups of like minded travelers, enjoy cultural experiences, expertly crafted itineraries with local touches and experiences guides, while traveling in comfort and ease. Who Will Enjoy Traveling With Trafalgar? Older travelers (but all ages are welcome) Families Mid to high range budget travelers Those who enjoy slow-paced itineraries and easy physical activity Those who favor historic sightseeing & cultural immersion over hard core adventure If you are an active traveler, perhaps recently retired, eager to explore the world in comfort, visiting a nice combination of unique local spots and classic sites, then Trafalgar could be a great choice. Possibly you are new to group tours and packages, having been used to creating your own travel experiences at a younger age - Trafalgar provides the perfect introduction to group tours. You'll have plenty of free time to explore on your own, for shopping, sightseeing, and meals away from the group. Optional excursions are available throughout the itinerary for when you want a bit more structure. Families will also get a lot out of the Trafalgar travel experience. If you're seeking a family vacation and interested in introducing a new generation of travelers to your favorite country - but don't really have the time or patience to worry about planning out all the logistics - Trafalgar could be a great choice. While they offer many trip styles, suitable for travelers of all ages, their classic touch is popular among older travelers. Classic doesn't mean old fashioned or tired - simply a bit less on the active adventure and more on the historic sights and cultural experiences. They have a number of family focused tours, as well as tailored trips for special interests. Trafalgar trips are budget friendly, with most trips in middle to low range, including a "Cost Saver" feature that allows you to see more inexpensive trips broken down by ratings and cost clearly. They offer several deals on trips throughout the year. Trafalgar is a British brand, so many of the attendees on your tour will be from the UK. Top Destinations Europe & the UK USA and Canada Australia & New Zealand Asia South America With Trafalgar, you can find trips to Europe, USA & Canada, South America, Asia, Australia & New Zealand. While the destinations are widespread, Trafalgar trips explore the culture and their highly trained local guides take you to hidden local spots without venturing too far outside the comfort zone. Tours in Europe and the UK are among the most popular itineraries, utlizing guest houses and even castles for accommodation! Their USA & Canada tours are extremely popular for outdoorsy travelers. National Parks are a common itinerary item, as are trips along the Rocky Mountaineer railroad. In South America, Trafalgar travels to Argentina, Brazil, Chile, Ecuador and Peru. In Africa, they go to Egypt, Morocco, and South Africa. In Asia, it's Cambodia, China, Japan, Thailand, and Vietnam. And in the Pacific, Trafalgar visits Australia and New Zealand - some trips in this region are more basic when it comes to accommodation so be sure to read the itinerary carefully! Wherever you go, you can expect high quality guides, unique destination-specific accommodations, and smooth travels. They also have a number of religious themed tours, including trips that include excursions to Oberammergau, Bavaria. Once a decade this small town presents a Passion Play, and Trafalgar has had special access since 1970. The next time to experience this unique event is 2020. Trafalgar Travel Style The Trafalgar travel style is all about getting to know the culture through activities and connecting with locals. Their main tagline is "Discover the Good Life". On Trafalgar tours, you get to experience the real thing in a safe, escorted environment with knowledgeable guides there to help with the language and provide historical and cultural context. "Discovering the Good Life" encompasses perks like skipping lines and private access to classic sites; and unique experiences that bring you to places and among people you'd never have the chance to meet traveling on your own. This kind of travel is local immersion, but not in the same way a 25 year old might interpret that idea. Rather than bunking at hostels, going out late at night, and enjoying potentially questionable street food, you'll stay in premium, centrally located and culturally significant accommodations - everything from bed and breakfasts in Ireland to hotels right on the banks of Norwegian fjords. Learn cooking techniques in Italy, enjoy private winery tours at French chateaus, and touring a small olive farm in Spain are just a few examples of the kind of unique travel experiences you can expect with Trafalgar. Groups are large, typically between 40-45 travelers, a max of 52 on trips in the USA and Canada. Primary transportation during the tour is in large coaches, equipped with WiFi (with the exception of Alaska) and featuring large viewing windows - ideal for taking in the scenery as you head to your next spot on the itinerary. Most meals during Trafalgar tours are included. Trips often include free time during which you can explore on your own, with suggestions from your expert guides. Why Choose a Tour with Trafalgar? Well known company Culturally rich experiences in comfort Many activities included, plus some optional choices All guides are expertly trained Large groups of international travelers Trafalgar has a solid reputation, and they stick to what they've done well for over 50 years. They focus on the classics, providing a culturally rich perspective as you meet locals along the way. Their experience has allowed them to cultivate relationships around the world with local businesses - quality control you can trust for every stop along the trip. Niche tours based on specialized interests are also something they are proud to offer. Trafalgar is where you go to have the essentials and logistics take care of seamlessly while you sit back and enjoy. Do note that these tours can be quite large - 40 people traveling together in a tour group can be stifling for some. While they appeal to an older crowd due to their history and recognizable name, Trafalgar has an impressively well integrated social media presence. Trips on their site are accompanied by instagram posts from real travelers who have been on the same tour, using the hashtag #SimplyTrafalgar. Old or young(ish), couple or single, traveling Simply Trafalgar inspires confidence, comfort, and enjoyment.
Read more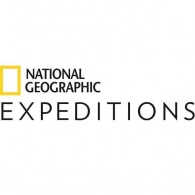 Preferred
National Geographic Expeditions
#7 Pick of 12 Columbia River Tour Companies
View Profile
Average Price
$ 714 per day
Trip Prices
$ 4,590 – $ 4,590
Operator Type
Mixed Land & Cruise
Trips in Columbia River
1 Tours in Columbia River
TOO MUCH TOO FAST
Firstly, it was my understanding, and confirmed in a phone conversation with the company's representative prior to our departure, that the schedule of events would go at our pace. We found this to not be the case. For example; we arrived in Cairo on October 25th, from Tel Aviv, Israel, later in the night than scheduled due to an airline delay. We were met at the airport by your representative and taken to a hotel 45 minutes from the airport. We checked in shortly after midnight. The representative said that we would "meet at 4:00" to be picked up to fly to Luxor. I thought he meant 4:00 PM, but no, it was 4:00 AM!!! We had less than 3 hours sleep before we were whisked off to our next destination. (By the way, the representative spent those few hours waiting in the hotel lobby; he didn't even get a night's rest.) We arrived in Luxor, were taken to the hotel, deposited our luggage (the room wasn't ready), had breakfast, and then met our tour guide at 10:00 AM for our first tour. We were exhausted, but mustered our energy for the occasion. Is there a good reason why Cairo wasn't the first city on our tour? In retrospect, it should have been for many reasons, not the least of which was the logistics described above. All right, so now we're in Luxor, and by afternoon we're ensconced in a luxurious hotel with a magnificent view of the Nile River. There's a swimming pool that we're looking forward to relaxing by the next day during some much needed down time during the free time described in the itinerary; exactly what we expected from National Geographic. But instead, that evening we were told by our guide that we needed to have our luggage ready to check out of the hotel the next morning to relocate to the Nile River ship Minerva (coincidentally, owned by the same company as the hotel). We obliged, and in the morning we were taken on a tour with the luggage in the car, and then brought to the ship in the early afternoon. Our four suitcases were put in a room that was barely large enough to contain the bed, but the view of the river from our room was good enough to overlook this inconvenience, at least for the moment. I looked forward to resting in our cabin in the afternoon because I was exhausted. In fact, I was so tired that I have little recollection of that morning's tour until I look at the photos to affirm that I was actually where the itinerary said I would be. We went to lunch in the ship's dining room and returned to our cabin to find that our view of the Nile was obliterated by a ship that had tied up alongside our own. This is now our view (see photo) and the blackout drapes that were drawn to hide it made the small cabin a crowded, dark dungeon. Furthermore, that ship's bunker oil fumes were now in the air conditioning system of our ship and flowing freely into our cabin making me nauseous and giving me a headache. I complained but there was nothing to do about it. And if this wasn't bad enough, the sound of the neighboring ship that accompanied the smell was intolerable. Other issues I had with our cabin on the ship included; - The bypass closet door wouldn't stay shut - There was a leak under the bathroom sink - The carpet in the area near the bathroom was wet - The toilet seat lid came off repeatedly - Wifi on board the ship was only in the main lobby area, and was poor at best I talked to the ship's desk clerk, and he assured me that things would be taken care of shortly. They never were. This doesn't take into consideration that the buffet style food served on board was repetitive if you didn't take the offered main course, which was usually meat (I don't eat meat). Oh, and I didn't yet mention that our ship wouldn't be leaving its mooring until the next day! We had traded a luxurious hotel for this! With that said, it begs the question of why we were taken out of a luxurious hotel 24 hours in advance of the ship sailing away from Luxor? No pool to sit by, no view of the sunset over the banks of the Nile, no quiet room in which to sleep, and no dinner of delicious food. Certainly not what we expected from a Nat Geo Private Tour for which we had paid a premium price! Unrelated to these issues, NatGeo's survey asked if we felt that our health was well-protected. "No" is the short answer. A fuller reply is that we both got Covid on this trip; my husband first, then inevitably, myself three days later. We had avoided catching it for more than 2.6 years, and now we had it. I realize that one takes risks when going out in the world, and I certainly don't blame NatGeo for our getting sick. But their people weren't wearing masks until I asked them to, mostly to protect themselves from us. One agent who met us at the airport when we arrived back in Cairo from Aswan, now openly sick with Covid, disappeared for 10 minutes to purchase a mask when I told him in no uncertain terms that he needed to wear one around us. Overall, NatGeo profited from our illness as we were too unwell to utilize the dining allowance at the Cairo Ritz Carlton or to go to out for most meals offered with our guide. The one restaurant I was taken to for dinner without my husband was a touristy place with fake grapes leaves hanging from fake arbors. When a 35 person tour group trouped in past us it told me all I needed to know. My bowl of pasta with a tomato sauce not much thicker than tomato juice certainly couldn't have cost more than $10, if that much. Then, the next day I was too sick to go out at all, my husband, who was feeling better by then, went out alone with the tour guide for the day, but it's my understanding that they skipped all meals. All in all, there were many aspects of the trip that were memorable for all the right reasons, but also memorable for the above mentioned wrong reasons. For us to have paid as much as we did begs the question, "Was it worth the expense for this private tour experience?" As seasoned world travelers, I'm hard pressed to reply in the affirmative.
Highly recommend! It was a trip of a lifetime!
We had not had the pleasure of traveling with National Geographic and was not sure what to expect. The trip went beyond what we could have possibly imagined! The staff were attentive and the guides were knowledgeable. There was not a time that we felt unsafe or that our needs were not being met. The trip was very fast paced which allowed us to experience each destination. Their timing was perfect with scheduled excursions and meals. We took the trip in October 2019 and then COVID entered our world and brought our trips to a stand still. I am now planning some trips for this year with hopes of a healthier world to travel!
Cancel my trip but no refund
This company canceled my trip due to COVID but failed to refund all money so I am out $1500 for Lindblad portion, and will never travel with NatGeo again. They have lost my trust as a company that puts travelers best interests first.
In 1999, National Geographic launched their own tour company component: National Geographic Expeditions. Since then they have expanded to offer trips on all 7 continents in over 60 destinations. Recently they partnered with G Adventures to provide even more variety to their devoted customers. What Makes National Geographic Expeditions Stand Out? Multiple modes of travel Expert guides and photographers After hours and special access to sites With National Geographic, you can travel by small, expedition-style ships; classic train journeys; land tours; active adventures; photo tours; family-oriented trips; or private, independent expeditions based on your desires and budget. Wherever you go with National Geographic, which has been in the tour business for 15 years, you can expect doors to open: entry to research sites, archaeological digs, private homes or special events. Many expeditions are accompanied by a National Geographic expert or expert team who share their knowledge and passion for a region and help make each experience enriching and unforgettable. Who Will Enjoy Traveling With National Geographic Expeditions? Photography enthusiasts All ages Adventurous minded Nature lovers History buffs Life long learners National Geographic is one of those special brands that has managed to successfully straddle the line between "your grandfather loves them" and "your eighteen year old sister loves them". They cover a wide range of topics, themes, and travel styles, with the educational aspect always prevalent yet not overbearing. If you love feeling like an explorer and an adventurer when you travel, and love learning about the world from experts in a variety of fields, National Geographic is the perfect place for you. This is a company for those who want to dig deeper, like getting the inside story from multiple perspectives - historical, cultural, political, economic, scientific and more. National Geographic trips are great for families, and you can choose a private tour or a family friendly group, where hands on activities will widen your children's worldview in innumerable special ways. National Geographic trips are also extremely popular with photographers - novice photographers will enjoy their photography-centric tours, while many dedicated hobbyists can be found on their other trip styles as well. If you're the kind of traveler who sacrifices the space for a pair of shoes in your suitcase for another lens or photography accessory...you'll be right at home on a trip with National Geographic Expeditions. In the same way that National Geographic magazine has always inspired and furthered conversation and discourse, so too do their trips. The spirit of learning about the world is intertwined in every itinerary, so if you consider yourself a lifelong student, you should definitely consider traveling with National Geographic Expeditions. Top Destinations National Geographic Expeditions go all around the world, and cover almost every travel style imaginable. One might think they have a favoring of the more "exotic" locations but an impressive number of United States and European tours are offered as well as farther reaching destinations. National Geographic Expeditions in the Galapagos are especially popular. Regardless of where you travel, you will be sure to get off the beaten path and discover unique cultural landmarks, meet interesting people, and enjoy a sense of adventure. Small-ship expeditions, done in conjunction with Lindblad Expeditions, can take you to Antarctica, the Galapagos and points beyond. Classic train journeys include the Trans-Siberian and trains through India, Spain, and Switzerland. Active adventures might take you hiking in Bhutan or meeting Berbers in Morocco. Land tours could take you to Tanzania, Peru or the Grand Canyon. National Geographic Expeditions Travel Style The travel style with National Geographic Expeditions has an aura of old fashioned exploration with a modern twist. National Geographic Expeditions is a family friendly outfit, offering a wide range of prices and trip styles. Trips vary from mid range budget to higher. Physical level is usually light to moderate. By virtue of their longstanding presence in the world, National Geographic has a wide reaching global network to lean on for incredibly unique and authentic lodging options, knowledgeable guides, and VIP access to historical and archaeological sites. They have several broad travel styles you can choose from: Land Trips - National Geographic Land Trips are immersive explorations, often covering nature and wilderness points of interest such as national parks. They also dive into ancient cities and cultures, with trips exploring everything from monks in Burmese mountainside temples to the lives of nomadic Mongolian peoples. Most trips are around 11 days and physical level is between light and moderate, with some trips featuring moderately challenging hikes in various altitudes. River Cruises - a relatively new addition, Nat Geo now offers around 7 river cruises in Europe covering the Danube, Rhine, and Douro. Currently they also have 1 river cruise in Asia, along the Irrawaddy. These trips are typically between 7 - 11 days and feature wine tasting, history tours, and very light physical activity. Private Expeditions - If you and your family, significant other, or a few close friends are looking for a more intimate travel experience than a group of strangers, Private Expeditions are a great way to travel. These trips are customizable, and can be crafted to perfectly suit your interests and dates. Photography Trips - National Geographic has consistently featured award winning travel photography. They run regular contests for those inspired by the thousands of groundbreaking and historic photographs taken by journalists and travel photographers around the world. On National Geographic photography trips you can actually learn tricks of the trade from real-world photographers and improve your skills. Train Trips - Travel was revolutionized with the implementation of the railroad, allowing people to travel in what was then a rapid pace from destination to destination. Today this ideal has been flipped on its head, and train travel is a leisurely paced excursion allowing time to relax and appreciate the slower meandering through beautiful countrysides. National Geographic train trips cover the classics, such as the Trans-Siberian railway and the Rocky Mountain railroad. Accommodations are comfortable, around a premium level, with options to upgrade. Active Expeditions - For those who enjoy a bit more of an adrenaline pumping and active travel experience, National Geographic also has trips for you. These trips feature multiple active outings, such as kayaking, hiking, and caving. Expect to explore the outdoors covering unique natural phenomena and gaining insight into how and why the landscape has been shaped the way it has. These trips also feature cultural insights, just to a lesser extent. Family Expeditions - National Geographic is the perfect company to travel with when you have curious and adventurous youngsters eager to see the world. They will learn about other cultures, people, food, nature and wildlife from experts with "cool jobs" that might even inspire lifelong interests and perhaps influence a career. These trips are specifically designed to be hands on, allowing everyone to get involved and learn about how things work. Private Jet Trips - For a luxurious and more lengthy travel experience, nothing beats a Private Jet tour. A dedicated team will be with you, and you'll experience all the best that National Geographic has to offer from local guides to premiere accommodation. These trips are in a very high budget range, but if it's in your wheelhouse - it's a superb way to travel and cover a lot of ground. Journeys - Part of a partnership with G Adventures, these trips are adventurous and immersive small group excursions imbued with the spirit of National Geographic. The best of two top travel worlds! Why Choose a Tour With National Geographic Expeditions? When you travel with National Geographic you are participating in and contributing to a spectacular legacy. Over the years National Geographic has cultivated a reputation for being about cultural exploration, scientific advancement, and broadening perspectives. Their travel experiences are perfect for anyone wishing to get back to the roots of what adventurous, experiential travel really means and enjoy discovering the world from multiple angles. Really one of the best parts about traveling on a tour with National Geographic Expeditions is the sheer breadth of knowledge, personal and professional experience their guides bring to the table. They help provide richly detailed context, historical information, and dive into the details of local life, by showing and doing as well as explaining. You the traveler will have the true experience of getting to know a place from the inside out. If that wasn't enough of a reason, proceeds from your trip price go towards supporting National Geographic's ongoing nonprofit work in conservation, exploration, education, and cultural preservation.
Read more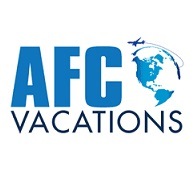 AFC Vacations
#11 Pick of 12 Columbia River Tour Companies
View Profile
Operator Type
River Cruise Line
1-3 of 3 Providers Shown
3 Provider(s)
signed up to travel the Columbia-Snake River to visit Hell's Canyon. That part of the trip was cancelled by Nat Geo without notifying the passengers. Instead we visited a farm market. Wow, big deal, I can do that at home. It was a major disappointment and of course NG did not give any refunds for leaving out a major part of the trip.
BoFPI
Beware of False Published Itinerary
February 2022
signed up to travel the Columbia-Snake River to visit Hell's Canyon. That part of the trip was cancelled by Nat Geo without notifying the passengers. Instead we visited a farm market. Wow, big deal, I can do that at home. It was a major disappointment and of course NG did not give any refunds for leaving out a major part of the trip.
Read More
X
Unlock Member Savings
In order to see Travelstride Select deals you must sign in. We've negotiated with many of the world's best travel companies to save you money! Get the best experiences, save up to $700 per person, and be a hero to your travel companions!
We respect your privacy and take great care to protect your information. By joining you agree to our Privacy Policy and Terms of Use.
With FREE membership you:
Save up to $700 per person!*
Access private deals and offers
See personalized trip recommendations
Save favorite trips
See member program details
What is Travelstride?
Travelstride is the top community marketplace for tours, local getaways, adventure packages, and tailor-made vacations.
Now you can find, compare, and share trips from 1,000+ operators and expert trip planners. Unlike most travel agencies and websites that only show options from large companies that pay big commissions, we show you all the options we can gather, and we're adding more all the time. We want you to have all the available information to find your perfect trip, no matter who it's with. Whether you're looking for a short weekend getaway or a multi-country expedition, you can find it on Travelstride. About us.
Use Travelstride to:

Search thousands
of itineraries and match your style and budget.

Compare local
experts with renowned tour operators side by side.

Read reviews
by travelers and experts.

Save money
as a Travelstride member (it's free), with exclusive deals & rebates.
We are on a mission...
...to foster a community connecting travelers to wonderful places, people, & experiences. Learn more.
Got it