Trip prices
$ 3,495
-
$ 19,995
Member Savings
Save up to $700!
Sign in to see which companies give additional savings to Travelstride Members (it's free )
Compare to Abercrombie & Kent
Abercrombie & Kent Reviews & Ratings
80% Recommend
Dannelle Ward
·
2021-01-16
We are just returning from our African safari and it was amazing!
We are just returning from our African safari and it was amazing! It exceeded our every expectation. The best part was spending time with our excellent A&K guides Ngochi and Ngige. We learned so much from them and they were excellent spotters. I loved seeing their excitement when we spotted something new. It is obvious they love what they do even after 20 years in the business.
This trip should be on everyone's bucket list and I would highly recommend A&K and encourage you to request Ngochi and Ngige.
Covid threw us a few curves (mandatory Covid tests, masks, etc) but it is a great time to travel. We felt completely safe and were on our own private safari!
Show more
I had a great time
Just completed the A&K Southeast Asia and Angkor Wat Tour. I had a great time with Angkor Wat being the pearl of the trip. Our guide Truong was wonderful. He was the best guide I have ever had on any tour by far.

Show more
God will bless you abundantly
Thank you very much for making sure our kids drink a clean water by providing with filters. God will bless you abundantly
Show more
Thank you very much
Thank you very much for making sure our kids drink a clean water by providing with filters. God will bless you abundantly
Show more
Highly Respected
I'm an agent and A & E are highly respected among by other tour agency's. They supply you with adventure with like minded people. You will never be sorry to book one of their tours. Angie
Show more
Surpassed my expectations
Did a Kenya and Tanzania Safari with A&K. Surpassed my expectations which were high. Luxury hotels in the middle of the national parks, who knew. Guides and drivers were professional
Show more
Save up to 32% off trips to every continent on earth
Redeem anytime before 2023. Last minute changes OK.
Get a full refund.
Editorial review of Abercrombie & Kent
Co-founded by current CEO Geoffrey Kent in 1962, Abercrombie & Kent started out in modest fashion as an African safari operator, but quickly grew into one of the world's premiere luxury travel brands. Today they cover the globe, with 50 offices worldwide.
What Makes Abercrombie & Kent Stand Out?
Award-winning luxury tour operator

Insider-access opportunities
Focus on culture, wildlife, and history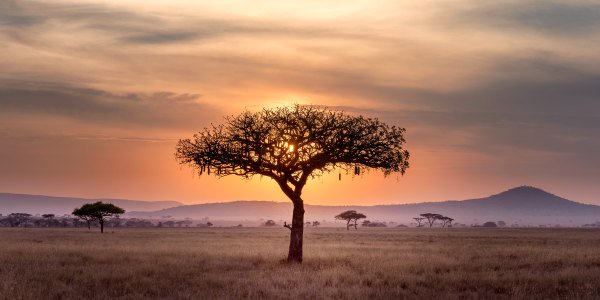 Abercrombie & Kent is one of the world's leading luxury travel companies. The emphasis is very much on luxury here -- whether it's small-group travel (limit of 18 per group), tailor-made journeys, expedition cruises, train travel, African safaris, European barge cruises, or any of its many other offerings, just about everything A&K arranges is top of the line.
They are specific in their travel style, promising superior and attentive service, comfort, and cultural exploration. While this may seem exclusionary - and the prices are quite a barrier to entry.
Luxury travel might have a reputation for being swanky and even perhaps a bit dull, particularly for those who travel for adventure, the image being a glass of champagne all day long, moving from meal to meal, sitting on the private deck of a cruise ship. This perspective is a misnomer however, as there is quite a bit of action available on tours with Abercrombie & Kent.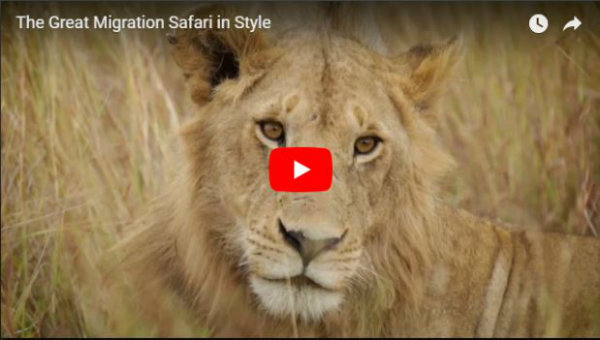 Enjoy invigorating walks, hikes, get outdoors to remote locations, meeting local people and learning about their cultures; experience the thrill of getting up close to waterfalls, and poise your camera for the perfect shot on a safari. Then retire to your room for a cocktail before dinner.
Who Will Enjoy Traveling With Abercrombie & Kent?
Ages 65-75
Luxury travelers
Abercrombie & Kent travelers embody an adventurous spirit, but enjoy the finer things as well. "Elegant exploration" is one way to put it. These travelers appreciate a slow pace and personalized attentive service. The age range tends to be older - baby boomers and seniors looking for a relaxing experience, with many cultural touch-points, but not overly "immersive" as their children and grandchildren might prefer.
This is upper crest travel at its finest - though Abercrombie & Kent makes a concerted effort to be worldly and inviting, your experience is definitely a luxury version of any given destination. This is a travel company that offers Private Jet trips, some of which offering the chance to meet an Abercrombie & Kent family member.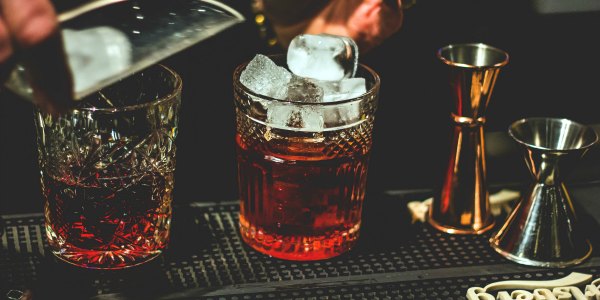 Think private after hours tours, exclusive outings with artisans, chefs, and winemakers; spectacular meals and accommodations that go a touch beyond comfortable. Imagine the civilized world of cocktail hour and dressing for dinner, but in the context of exploration. Perhaps you're sipping your negroni on the deck of your private suite in Kenya, gazing out across the savannah with elephants silhouetted in the distance, against the dusty yellow sunlight of dusk. This is the wonderful travel world waiting for you with Abercrombie & Kent.
The majority of A&K's guests come from North America or Britain. A&K trips are definitely not for the budget traveler, but they offer deluxe lodgings and transport and exceptionally attentive service, which their customers value highly.
Top Destinations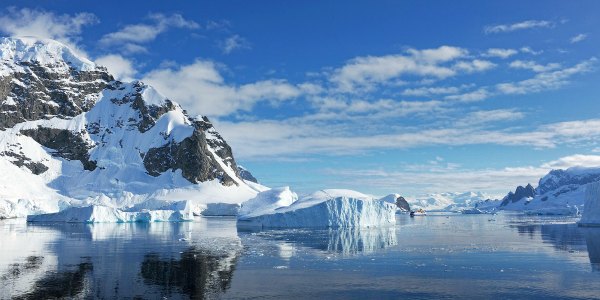 Abercrombie & Kent made its name offering luxury small group and private safaris in Africa. Today they go around the world, but with the same luxurious approach.
Luxury doesn't mean same-old, same-old or unadventurous though. Groups head off on Antarctic expeditions or Uganda gorilla safaris, visit Tibet or Machu Picchu, join a European or Nile river cruise, or travel to India's Pushkar Fair.
You can ride deluxe trains or fly across Africa by private jet with Abercrombie & Kent. Or you can outline your own tailor-made journey under the guidance of an A&K consultant, then be accompanied by their guides throughout.
Abercrombie & Kent Travel Style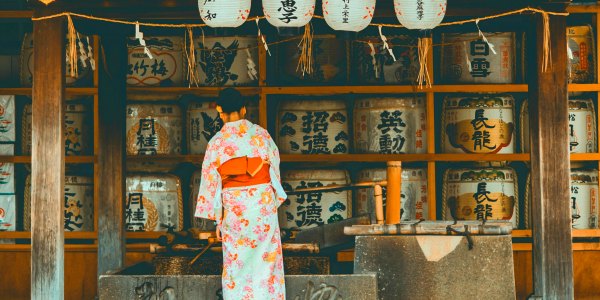 There could be a tendency to view Abercrombie & Kent as old fashioned when it comes to travel style. However there is a difference between old fashioned and appreciating a traditional travel style. Those who travel with Abercrombie & Kent do expect a certain kind of experience. From luggage handling to having the salad fork in the correct order, from short or non-existent lines to special assistance when needed. These expectations have become the blueprint for an Abercrombie & Kent travel experience.
Transportation on an Abercrombie & Kent tour is almost always private and chartered. Exceptions would of course be rail journeys, but here you would have a private car and access to first class dining and viewing. Your journey may involve anything from helicopters, private jets, luxury coaches, and yachts. Walking is a common part of most guided tours, but you can expect simple and easy distances during your A&K itinerary. (Unless of course you are on a Gorilla Trek!).
Accommodation follows a similar pattern. Luxury hotels, safari lodges, villas, you name it and it's probably available.
Why Choose a Tour With Abercrombie & Kent?
Abercrombie & Kent promises to deliver an authentic, "insider" travel experience, such as seeing Machu Picchu under the guidance of its former resident archaeologist. You can even ride an elegant train to get there. In Tanzania, A&K runs its own luxury safari camps.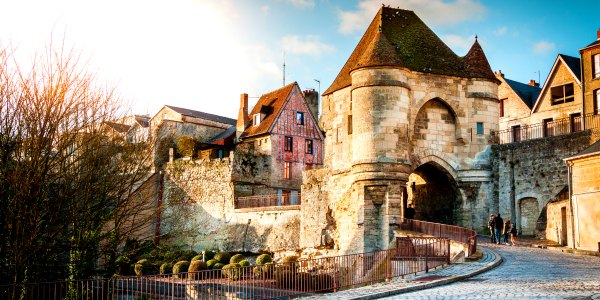 From the time they first meet you at the airport until trip end, Abercrombie & Kent promises that your trip will go as smoothly as possible -- and that their entire global organization will be dedicated toward that goal.
It may strike some as contradictory to see certain parts of the world in luxury. Some countries have luxury homes, but they are only available to tourists and travelers because the locals simply occupy a different social sphere. There is a unique dependency on tourism in much of the world. Abercrombie & Kent takes this seriously, doing their philanthropic part wherever possible, giving back to the local communities.
Unlock Community Benefits
Travel better together
Save favorite trips and itineraries
Get insider insights
Receive personalized recommendations
...and much more
About the company
From Abercrombie & Kent
At Abercrombie & Kent, we strive at every turn to redefine your notion of what is possible on a vacation. Our approach combines singular service — such as a private passage by road and lake through the Andes, or a maximum group size of only 12 guests on each Galápagos shore excursion — with insider-access opportunities unlike any you have experienced before. A&K lets you discover Machu Picchu through the eyes of its former resident archaeologist, and introduces you to Mayan culture firsthand, through an exclusive meeting with a Mayan family.
In these and myriad other ways, Abercrombie & Kent consistently goes above and beyond the call of duty — and no A&K journey is complete without that extra, unexpected "and" that makes your experience unique and unforgettable.

Choose from a Luxury Small Group Journey, the finest group travel experience in the world; a Connections journey, which combines A&K's renowned service with unbeatable value; A Marco Polo Club Invitational Journey to an exotic locale; a private Signature Series itinerary; or a custom independent journey created just for you. When it comes to discovering the world, the possibilities are endless.
Making these extraordinary journeys possible are the handpicked experts in our 50 offices worldwide, on call around the clock. Chief among them are our resident A&K Tour Directors and local guides. The Tour Director leads each group departure, providing unmatched on-the-ground expertise with A&K local guides contributing along the way.
With expertise in not only luxury but culture, wildlife and history as well, Abercrombie & Kent reveals your destination with an authenticity beyond the reach of any other travel company.
Want a tailor-made trip instead?
Your trip, your way, planned by an expert:
You choose budget, destinations, activities, transport & lodging type
Expert designs the itinerary for you, and once approved, takes care of logistics
Top Abercrombie & Kent Trip Categories
Abercrombie & Kent Company Ranking by Category
Awards
Associations
United States Tour Operators Association; National Tour Association; American Society of Travel Agents Tour Operator Program; European Tour Operators Association; International Gay & Lesbian Travel Association
FAQ
Are flights included?
No.
What is the Average Group Size?
16-18 people
Pre or post trip accommodation available?
No, but they are happy to assist with pre or post trip accommodation planning.
What is the age range?
The average age range is 65-75 years old.
Is there a Single Supplement for Solo Travelers?
Yes, there is a single supplement for solo travelers. They book double occupancy rooms for guests to ensure everyone has the same amenities and views, so there is a single supplement that will apply if one person is in a room by themselves.
Why Travelstride
Find your perfect trip
A vast selection of trips on every continent, for every style. Thousands of itineraries from hundreds of trusted travel companies.
Save time
Use simple search and comparison tools to easily find the best trip. Don't sweat the logistics -- travel providers plan for you.
Save money
Book directly with the operator. Find inclusive packages for the best value and get access to amazing deals.
Travel confidently
Read unbiased user reviews, pick the company that fits your style, and connect with them directly. No worries, just memories.
×
Sign in or create an account
To Save Trip, sign in or sign up (it's free)
For savings, sign in or sign up (it's free)
Access member savings & community.
or
What's your email address?
Something went wrong
Click to send a new magic link to your inbox.
×
Sign in to Save Trips
Bookmark trips you like
Share with your travel companions
Track price changes
Access private discounts on trips you save
×
Sign in to see your results
TripFinder is a member-only feature. Don't worry, it's free!
With a membership you:
Save up to $700 per person!*
Access private deals and offers
See personalized trip recommendations
Save favorite trips
*See Member Savings Program details
×
Activate your free Travelstride membership
Just use the email address and password provided in the email we sent.
With your free membership you:
Save up to $700 per person!*
Access private deals and offers
See personalized trip recommendations
Save favorite trips
*See Member Savings Program details