Trip prices
$ 699
-
$ 23,899
Member Savings
Save up to $700!
Sign in to see which companies give additional savings to Travelstride Members (it's free )
Compare to Alexander + Roberts
Alexander + Roberts Reviews & Ratings
99% Recommend
Lynda & John
·
2021-03-18
past cultures was outstanding.
The attention of our guide to our needs and assurance of our visiting all sites - his knowledge of the areas and history and insight into the present and past cultures was outstanding.
Show more
Superb in both Seba Camp
The Tour Guides were superb in both Seba Camp (Joseph) and Little Makalolo Camp (Paul). We saw virtually every animal possible in closer proximity than we imagined possible. Accommodations great and food exceptional.
Show more
The places where our tour guide brought us were well chosen
The places where our tour guide brought us were well chosen
The tour was wonderful
The tour was wonderful thanks to our great guide Mickey Medzini! Incredible knowledge of this amazing country from both a historic and religious perspective. Every stop was filled with significance and meaning. The hotels, with the exception of the first, were excellent and the food was delicious and varied. Be prepared for a great deal of walking and many steps.
Show more
The smoothness of all aspects of the trip
The smoothness of all aspects of the trip and the guides, staff and food on the Oberoi Philae were exceptional
Show more
were exceptional
The smoothness of all aspects of the trip and the guides, staff and food on the Oberoi Philae were exceptional
Show more
Save up to 32% off trips to every continent on earth
Redeem anytime before 2023. Last minute changes OK.
Get a full refund.
Editorial review of Alexander + Roberts
Founded in 1947, Alexander + Roberts holds the distinction of being one of the oldest guided tour companies around, and a founding member of USTOA. Unlike many tour companies, they focus equally on small group, private group, and customized travel.
What Makes Alexander + Roberts Stand Out
Historical legacy

Authentic experiences

Exotic and classic destinations

Local guides

Unique itineraries
Alexander + Roberts has over 70 years of tour experience. In fact, the company was the first to provide guided tours of the former Soviet Union during the Cold War era. Since then, A + R have been pioneers, traveling to new far-flung locations like Burma and Cuba before many other operators.
There can be a tendency for old and established guided travel companies to seem out of touch and stuffy, while also getting unwieldy if they try too hard to adapt to the modern traveler.
Alexander + Roberts has managed to remain firm to their classic yet innovative roots - an old fashioned charm comes across. You'll find a blend of classic itineraries as well as more unique experiences and themes.
Who Will Enjoy Traveling with Alexander + Roberts?
Affluent travelers

50+ and Seniors

Couples

Active travelers
Alexander + Roberts is a US-based tour operator for the affluent traveler wanting to venture beyond the ordinary in a comfortable manner. A + R is best for those travelers looking for a small-group experience with an added element of luxury. They also offer private journeys, custom itineraries, and fully supported independent travel options.
This is not budget travel by any means. Unlike most tour companies today that don't require a single supplement, they do (for most tours) at "only $700". Many activities and meals are included on Alexander + Roberts small group tours.
So if you have more of an independent streak and would like some flexibility but aren't interested in a private or tailor made trip, you may want to explore other tour companies that provide more free time during the itinerary.
If you're looking for a professionally planned trip with expertise, luxury, and attention to detail baked into the price then Alexander + Roberts is a good place to start.
Top Destinations
A + R offers hundreds of trips on six continents, including Asia, Africa, Europe, the Middle East, and Latin America. They also offer small-ship cruising in the Americas, Antarctica, Asia, and Europe.
Alexander + Roberts Travel Style
Small groups (16 max)

Private travel

Tailor made travel

Most meals and activities included
Alexander + Roberts purposefully keeps their tour group sizes small - maximum 16, for added flexibility and authenticity. Hotels are a mix of unique local and boutique properties, all with a touch of luxury. Most meals are included on their standard group departures and guides are local, with the in-depth knowledge that comes with it.
Why Choose a Tour with Alexander + Roberts?
If you're looking for a refined experience that still gets you under the surface of a destination, then Alexander & Roberts could be for you. Their trips are not cheap, but do provide good value with many inclusions and years of experience in the industry.
Unlock Community Benefits
Travel better together
Save favorite trips and itineraries
Get insider insights
Receive personalized recommendations
...and much more
About the company
From Alexander + Roberts
Alexander Harris founded General Tours in 1947 with the conviction that travel could build bridges of cross-cultural understanding. Since our first-of-its-kind tours to the Soviet Union, we've remained at the forefront of international travel, helping culturally inquisitive Americans to explore far-flung lands on six continents including new emerging destinations like Tibet, Cuba, Sri Lanka, Myanmar and Uzbekistan.
From the start, we have always strived to understand and anticipate our travelers' needs. The result is our unique portfolio of enriching journeys that allow you to enjoy the world more.
We designed to evoke our personal approach in crafting upscale journeys filled with genuine engagement, unforgettable exhilaration and personal revelation.
Innovative: Our original itineraries encompass a wide range of exotic global destinations.
Personable: We're well-informed and flexible in meeting your diverse needs and desires.
Refined: The personal experiences we craft for our small group tours with never more than 16 guests and private journeys are honed by nearly 70 years of expertise.
Authentic: We enrich your travels with genuine cultural engagement and real opportunities for learning.
We're committed to value:
Providing our guests with superior value has always been and will always remain at the heart of our company. That is why all of our trips include extensive expertly-guided sightseeeing, unique experiences you won't find on other tours, and congenial meals that reflect authentic regional flavors. Everywhere we go, we search out the finest accommodations to enhance your journey… from the most evocative luxury hotels and historic boutique properties to the best safari camps and small ships.
We often hear from travelers that our guides are the best! They hail from the lands you'll visit and speak English easily and casually. Because they're lifelong residents, they have the knowledge and passion to engage you comfortably and more deeply with the people, history, traditions and natural wonders of their homelands.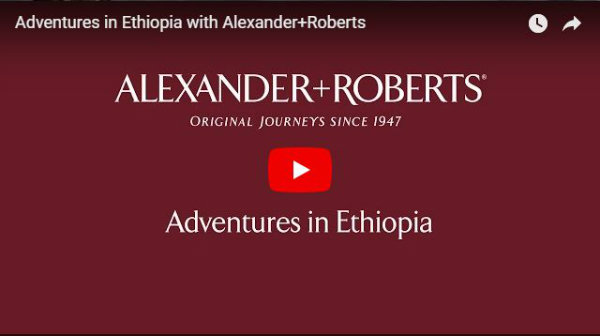 Save $600 per couple + $300 solo on all of our Small Group, Small Ship and Private Journeys whenever you book and pay-in-full.
Family + Friends Discount:
Travel is one life's most rewarding experiences, perhaps even more so when it's shared with those you love! Combine our limited-time pay-in-full discount with our Family & Friends offers and save even more:
Save $50 more per person when 3 guests go
Save $100 more per person with 4 people
Save $150 more per person with 5 people
Save $200 more per person with 6 or more people!
Want a tailor-made trip instead?
Your trip, your way, planned by an expert:
You choose budget, destinations, activities, transport & lodging type
Expert designs the itinerary for you, and once approved, takes care of logistics
Top Alexander + Roberts Trip Categories
Alexander + Roberts Company Ranking by Category
Awards
Alexander+Roberts has been recognized by the editorial staff of TravelAge West as one of America's best tour companies for Asia, Latin America and the Middle East.

Associations
United States Tour Operators Association
FAQ
What is the Average Group Size?
Their small group tours have a max of 16 travelers.
What is the age range?
Alexander + Roberts tours are popular among affluent and active 50+ travelers.
Is there a Single Supplement for Solo Travelers?
Yes. Alexander + Roberts requires that solo travelers pay a single supplement. Supplements start at $700. Note that a small number of tours with Alexander + Roberts do not require a supplement.
Why Travelstride
Find your perfect trip
A vast selection of trips on every continent, for every style. Thousands of itineraries from hundreds of trusted travel companies.
Save time
Use simple search and comparison tools to easily find the best trip. Don't sweat the logistics -- travel providers plan for you.
Save money
Book directly with the operator. Find inclusive packages for the best value and get access to amazing deals.
Travel confidently
Read unbiased user reviews, pick the company that fits your style, and connect with them directly. No worries, just memories.
×
Sign in or create an account
To Save Trip, sign in or sign up (it's free)
For savings, sign in or sign up (it's free)
Access member savings & community.
or
What's your email address?
Something went wrong
Click to send a new magic link to your inbox.
×
Sign in to Save Trips
Bookmark trips you like
Share with your travel companions
Track price changes
Access private discounts on trips you save
×
Sign in to see your results
TripFinder is a member-only feature. Don't worry, it's free!
With a membership you:
Save up to $700 per person!*
Access private deals and offers
See personalized trip recommendations
Save favorite trips
*See Member Savings Program details
×
Activate your free Travelstride membership
Just use the email address and password provided in the email we sent.
With your free membership you:
Save up to $700 per person!*
Access private deals and offers
See personalized trip recommendations
Save favorite trips
*See Member Savings Program details