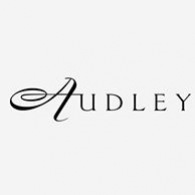 Audley Travel

FlexiTrip

Save up to $600
2000+ trips
Cancel anytime

The new flexible way to travel given today's reality. Buy now to save 20-32% and access thousands of trips from top tour operators. Redeem or cancel for a refund anytime. This brand's trips are part of FlexiTrip - save now and get extra flexibility! Redeem or cancel for a refund by 2023. Bonus offer ends soon so buy now!

Learn more
Trip prices
$ 1,400
-
$ 28,074
Member Savings
Member Savings
Save up to $700!
Sign in to see which companies give additional savings to Travelstride Members (it's free )
Audley Travel Reviews & Ratings
98% Recommend
Thank you Audley Travel, Thank you Ludo

Wow, what a holiday! Thanks to Ludo and his amazing expertise and understanding, along with his fabulous colleagues at Audley Travel, we had a fantastic holiday in the Maldives. From our description of what we were looking for - luxurious relaxation and active diving & snorkelling - Ludo knew exactly what we were looking for and recommended the perfect destination for us. All 5 of us - two adults and three teens - had a fantastic time as a family and individuals. Ludo also made a huge effort to help us navigate the changing bureaucracy and calmly advised us effectively and always replied to our anxious mails promptly and with infinite patience and responded with kindness, understanding and generosity. He recommended the perfect hotel, gave superb advice, and went the extra mile to support us under incredibly challenging circumstances. We cannot thank him enough, nor recommend him and Audley Travel as a result. Bravo! ...Now for our next break...
Show more
Great travel company

Great travel company - with very good range of hotels. One of Audley's strengths is that they know the hotels individually, usually your travel consultant will have visited them themselves, so they are able to advise on the best hotel to meet your requirements. They went above an beyond in finding us a replacement hotel when our original hotel was closed due to Covid restrictions. Highly recommended!!!
Show more
Sandra Mooney
·
2022-01-09
Highest quality travel and staff

We travelled with Audley on a trip to Thailand in 2019 and the experience was absolutely excellent. Such careful attention to detail by Mark, understanding and fulfilling our wishes. We would have been on more trips with Audley if it were not for the restrictions of Covid. We have had to cancel our trip planned for February for this reason and, again, the utter professionalism of those in Audley led to a satisfactory resolution and return of our deposit. There is no question that as soon as possible we will be using Audley for a bespoke trip and we can't wait. This is a really first class company with superb staff. Highly recommended.
Show more
excellent complany

We have been using Audley since 2005 and have since travelled most years and many places with them. Frankly, we wouldn't use anyone else (unless it's to a destination that Audley don't do). We have found them to be reliable, professional, knowledgeable and very helpful and patient in putting together and then tweaking itineraries to suit us. Everything on the ground in the countries we've visited has been excellent, wonderful hotels, guides and drivers first class and any hiccups sorted quickly and satisfactorily. Given our destinations and itineraries have sometimes been a bit a challenging we've always felt 100% confident that Audley would manage anything that may arise. During this last two years they have also been excellent at rearranging and refunding when necessary trips that haven't gone ahead due to covid. We have though noticed over the more recent years a feeling of "selling" trips and sometimes the person dealing with the holiday seems more like an agent than a country specialist as they used to be but on the whole we are still very much Audley fans and looking forward to many more trips with them - including one due in May fingers crossed. We'd love to see more European places listed (they have removed several in the last 6 months or so) as most of our long haul destinations have been successfully ticked off the list! If you do book with Audley we hope you have a great time with them - we really wouldn't hesitate to highly recommend them.
Show more
Bretta Stenhouse
·
2021-12-29
planned trip to USA

We have been very impressed with Audley Travel and David Martin in particular who organised a USA trip for 4 years ago. It had everything we wanted and more. An overnight stop at an old Southern Plantation house was just one of the 'extras' we hadn't even considered. We were so pleased that we asked David to arrange another USA trip for us for June 2020. This of course did not take place because of Covid. We booked exactly the same trip for June 2021 and again it all got cancelled. We then thought, third time lucky, and went ahead with booking for this coming June 2022. However, this time we have very reluctantly had to cancel because of personal health problems. I can't fault Audley's response to this, they have been very, very understanding. I would recommend this company to anyone. We are just so sad that we now can't go.
Show more
Graham Harris
·
2021-12-08
I am writing a good review for a…

I am writing a good review for a holiday with Audley to China that did not happen due to the continuing COVID restrictions. The holiday was rolled over twice and then I cancelled for my own reasons. However, throughout the period I was kept informed and my options were on each occasion clearly explained and discussed. When I cancelled, this was accepted with very good grace and my deposit returned. I still want to visit China for a holiday, and look forward to doing so with Audley.
Show more
Save up to 32% off trips to every continent on earth
Redeem anytime before 2023. Last minute changes OK.
Get a full refund.
Editorial review of Audley Travel
Audley helps travelers see the world their own way, providing individual journeys crafted just for you by experts who have been there before.
What Makes Audley Travel Stand Out?
Trips fully customized to your dates, needs and interests
Hotels with character and thoughtful excursions hand-selected to impress
Dedicated country specialists who know their destination inside and out
With Audley, you get the peace of mind that comes from speaking directly to a country specialist who's been to your destination many times before and who will use their insider knowledge to design an itinerary specifically for you.
Your dedicated specialist will listen to what you want, propose ideas to match, and work with you from inception to departure and remain available to answer any questions throughout your trip.
Who Will Enjoy Traveling with Audley?
The Audley traveler is discerning and curious and used to attentive and personal customer service. They're interested in working with the finest trip planners to ensure all aspects of their trip are taken care of. Audley prices reflect the experience and care that goes into crafting our journeys and we're happy to say that our customers think we're worth it.
Where Do They Operate?
Audley Travel has country specialists for more than 80 destinations across every continent. They can plan anything from first time visits to special interest trips in Africa, Asia, Europe, the Americas, Oceania, the Middle East and Polar regions. Within each destination, they also have travel advisors that specialize in safari and wildlife, culture, adventure travel, family trips, cruise and more.
Audley Travel Style
With Audley, virtually any travel style or theme is available to you. We've broken it out into 12 distinct Vacation Types:

Beach Vacations: Great for combining experiential travel with plenty of rest and relaxation along the way. Audley beach vacations can be planned anywhere from the Seychelles to Thailand and usually feature a resort stay along with some exciting cultural adventures.

Cruises: A great way to cover a lot of ground while only unpacking once, Audley river and sea cruises go all around the world, with a focus on destinations that are just a bit off the beaten path.

Cultural Vacations: For those travelers who want insider insights and to get to know a
destination through the locals.

Family Vacations: No matter how old your family members are, Audley specialists can helpcreate the perfect itinerary for you out to see the world. We'll suggest the best activities, accommodations, and destinations based on your family's individual needs, from toddlers to teens.

Great Journeys: Trips on an epic scale, often visiting sweeping landscapes and far-flung
destinations like Antarctica or New Zealand. Honeymoon and Romance Ideas: If you're looking for a relaxing and romantic honeymoon, with plenty of unique and special touches, Audley can help with private tours all over the world.

Luxury Vacations: Most of Audley's trips have luxury components, but these trips take
indulgence to the next level. Everything from the hotels to the transportation will be five-star. We can provide opulence around the world, from Morocco to India to Australia.
Off the Beaten Track: For those travelers who want something both unique and adventurous, Audley's off-the-beaten-track trips focus on places that aren't easily accessible like Malaysian Borneo or Brazil's intric maze of Amazonian wetlands.

Rail Vacations: A classic way to travel, rail journeys are great for travelers who want to take it slow. It's a rare chance to take in the landscape in a way that cars or planes just can't provide.
Road Trips: Sometimes a good old-fashioned road trip is the only way to go. These self-drive vacations are for travelers who are used to going without a guide but want an expert's opinion on the itinerary.

Wildlife Vacations: Get up close and personal with unique and hard-to-find wildlife around the world. From pandas in China to orangutans in Borneo, Audley can help you discover species around the world.
Why Travel With Them?
Audley can provide the inspiration and expertise you need to elevate your next trip into an epic journey. Their customized trips are created by experienced travel experts who have been there and know the best way to discover a destination. If you're looking for personal attention, dedicated experts and local insights, Audley is a great choice.
Unlock Community Benefits
Travel better together
Save favorite trips and itineraries
Get insider insights
Receive personalized recommendations
...and much more
About the company
From Audley Travel
Our trips don't come off the shelf. There's no set recipe. Each itinerary is tailor-made down to the finest detail, built around your tastes and interests. Quite simply, we listen to what you want and then carefully design an individual trip to match, working to your budget and with an absolute commitment to quality.
We have experts for each and every one of our destinations, with the knowledge that comes from having visited many times or even lived there. Our specialists will design a trip around you, show you the highlights from a different angle, and introduce you to places and experiences that others might miss.
Our flexibility promise
As the world adjusts to travel in times of uncertainty, we want you to be able to look ahead to your next trip knowing you can change your plans if needed. And, with specialists who are experts in their destinations and remain your single point of contact before and while you travel, we promise you can book with us in absolute confidence.
Our flexibility promise
Change your plans free of charge up to 30 days before departure
We'll move your travel dates or switch the value of your booked trip to another destination at no expense to you up to 30 days before you're due to depart. You'll receive a 100% travel credit equivalent to the amount you paid toward your original booking.
Valid for new bookings made on or before October 31, 2020, for travel by Dec. 31, 2021. Travel dates may be moved to departures up to December 31, 2022. Excludes select cruises and airfare. Additional charges may be incurred based on changes to your trip such as accommodation and/or seasonality.
Full-refund guarantee on trips close to home
14-day cancellation policy for trips to the US, Canada or Caribbean
We want to help you navigate the uncertainty that remains around travel by giving you the flexibility to book a trip to any of our destinations in the United States, Canada or the Caribbean this year in complete confidence. With our 14-day cancellation policy, you can cancel your trip up to two weeks before you're due to depart for any reason and receive a full refund, when you book your trip on or before October 31, 2020 for travel before December 14, 2021**.
Valid on new bookings within the US, Canada or Caribbean made on or before October 31, 2020 for travel by December 14, 2021. Certain policy variations may apply dependent on property selection and dates. Specific details will be provided by your specialist. Any portion of a new booking paid with an existing travel credit will be refunded in the form of a travel credit. Excludes flights and select properties.
Set your travel plans in motion with a video appointment
Talking face to face with your specialist can be an invaluable starting point for sharing thoughts and ideas as you begin to imagine your next trip. You can take as much time as you need to speak to your specialist and discuss all your plans with one of our video appointments. Just think of it as your own personal webinar — your specialist will share a wealth of insight, aided by images, maps and other visuals, to inspire you and provide advice for your trip, based on what you want to experience.
It's easy to arrange
Book a video appointment (we'll ask you for a few details about your travel plans).
One of our specialists, who's an expert in your chosen destination, will get in touch to arrange a time and date to suit you. If your travel companions are in different households, we'll invite them to join, too, so you can all chat together.
Your specialist will send you a link to your video appointment by email. We suggest using a computer or laptop, which means there's no software to download.
Settle down with a drink, click on the link to join the appointment and your specialist will be there to welcome you.
Want a tailor-made trip instead?
Your trip, your way, planned by an expert:
You choose budget, destinations, activities, transport & lodging type
Expert designs the itinerary for you, and once approved, takes care of logistics
Top Audley Travel Trip Categories
Audley Travel Company Ranking by Category
Awards
Associations
International Air Transport Association
Adventure Travel Trade Association
United States Tour Operator Association
BBB Acredited Business
African Travel Tourism Association
Why Travelstride
Find your perfect trip
A vast selection of trips on every continent, for every style. Thousands of itineraries from hundreds of trusted travel companies.
Save time
Use simple search and comparison tools to easily find the best trip. Don't sweat the logistics -- travel providers plan for you.
Save money
Book directly with the operator. Find inclusive packages for the best value and get access to amazing deals.
Travel confidently
Read unbiased user reviews, pick the company that fits your style, and connect with them directly. No worries, just memories.
×
Sign in to Save Trips
Bookmark trips you like
Share with your travel companions
Track price changes
Access private discounts on trips you save
×
Sign in to see your results
TripFinder is a member-only feature. Don't worry, it's free!
With a membership you:
Save up to $700 per person!*
Access private deals and offers
See personalized trip recommendations
Save favorite trips
*See Member Savings Program details
×
Activate your free Travelstride membership
Just use the email address and password provided in the email we sent.
With your free membership you:
Save up to $700 per person!*
Access private deals and offers
See personalized trip recommendations
Save favorite trips
*See Member Savings Program details