Trip prices
$ 642
-
$ 4,881
Member Savings
Save up to $700!
Sign in to see which companies give additional savings to Travelstride Members (it's free )
CIE Tours Reviews & Ratings
90% Recommend
Our Guide was awesome. John did an amazing job
I took my 80 year old Dad and he bragged about it every day till he passed 5/2020. It was the best thing I have ever done. Wish I could do it again with him.
Show more
Best tour ever!
we weren't sure about doing a tour when went to Ireland. After a tour with CIE we can't imagine doing anything else. Best tour ever!
Show more
Want to give a huge shout-out to CIE Tours
Want to give a huge shout-out to CIE Tours. My teenage daughter and I were supposed to travel to Ireland in July. CIE gave us a travel voucher for the full amount we paid for our land excursion AND our plane tickets. Fingers crossed for Ireland in July 2021. #cietours #outstandingcustomerservice #ireland
Show more
Fantastic tour company
Fantastic tour company. Love how everything is included in the price of our trip. No extra admission costs. So convenient this way.
Show more
Both, my wife and I had a great fortnight
Both, my wife and I had a great fortnight doing the Scotland and Ireland Tour in August 2019. The Irish Driver/Tour Director-unfortunately I can't remember his name- and the Scottish Guide-again her name escapes me at the present- were extremely entertaining and so full of knowledge and passionate about the history and other aspects of their respective countries. Most of our group members were from the US-as usual!!) but terrific people. Others like us were from Australia. Thanks to the thorough planning and the professionalism of CIE and its employees, the tour was extremely enjoyable. Apart from one or two places that were of average standard, the hotels and resorts booked for our tour were of a very high standard, both in the facilities and the food provided. We certainly fond memories of our experience and are now planning to use CIE again in our next trip, when this stupid COVID 19 ends. Well done CIE International from Trish and Chris Amani, Perth Western Australia
Show more
I have been on 4 tours and have never been disapointed
Yes .I have traveled to Ireland with a couple of other Tour Companies,but none come close to CIE. I tell people here in Ontario tot take any chances, if you wish to tour Ireland there is one Company to choose CIE Tours International. My Wife and I have been on 4 tours and have never been disapointed.
Show more
Save up to 32% off trips to every continent on earth
Redeem anytime before 2023. Last minute changes OK.
Get a full refund.
Editorial review of CIE Tours
New Jersey-based CIE Tours, in business since 1932, is one of the largest operators of escorted coach tours through the British Isles, Eastern Europe, Italy, and Ireland.
Quick facts
Founded in 1932
Travel Style: Large Coaches, not handicap accessible
Single supplement required for those traveling solo
Group Size: Average 35, maximum 48
Typical Age Range: Older travelers 50+. Children are welcome, minimum of 8 years old, so families are common as well.
Average Tour Price: $2,233
Accommodation Style: 3, 4, and 5 star hotels, depending on the itinerary. 4 stars are the most popular, combining a decent price with comfortability.
What Makes CIE Tours Stand Out?
Specialize in Ireland tours
All-inclusive and great value
Discount Offers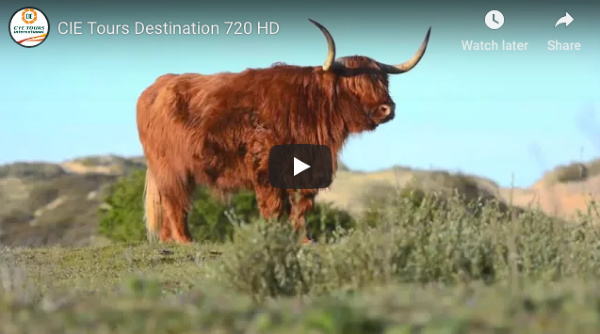 CIE is a long-established company with extensive regional knowledge in Ireland. They offers especially good value, with all-inclusive pricing. Also look for early-booking discounts as well as seasonal discounts for solo travelers.
As part of the American Society of Travel Agents (ASTA) and the United States Tour Operators Association (USTOA), CIE ensures that their company goes above and beyond when it comes to their client's safety. They also offer a wide-range of itineraries depending on the client's budget, interest, and schedule.
Who Will Enjoy Traveling with CIE Tours?
Ages 50+

History buffs

Mid to high budget travelers
Those who want all parts of the itinerary planned out
Travelers seeking all-inclusive group tours of England, Scotland, Wales, Ireland and Northern Ireland, as well as a few destinations in Continental Europe. Customers tend to be aged 50-plus and have an interest in history and wish to stay in nice hotels (ranging from three to five stars) with a choice of budgets.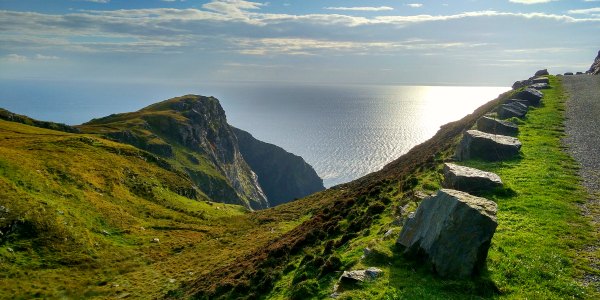 The kind of traveler who enjoys a completely hassle free experience, with all activities, meals, and sightseeing planned out. Coach tours are generally enjoyed by travelers who like driving - daydream and gaze out large windows at the world passing by in comfort on your way to the next wonderful stop.
If you love learning about history, culture, with your days full of ancient cities, churches, and historical information their guide style would be a good fit. And with the occasional spa day at your hotel thrown in these all-encompassing journeys take care of the mind and the body.
Top Destinations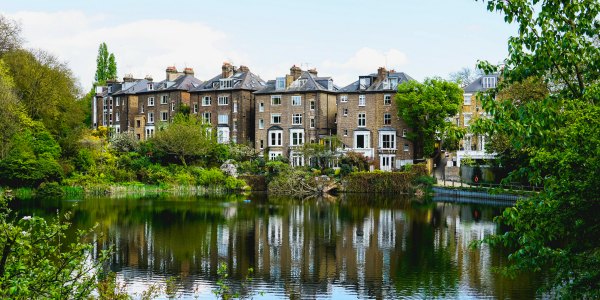 CIE Tours are especially known for tours in and around Ireland, and this is their primarily focus. They also travel to Scotland and Britain, with a small number of coach tours offered in Italy, Eastern Europe, and the Balkan Peninsula. Occasionally, river cruises on the Rhine and Danube are also available.
CIE Tours Travel Style
Most of their tours are on large, roomy, comfortable coaches, in the premium - luxury range. Amenities on board are basic, and coaches make frequent stops to avoid the need for using the restroom on the bus.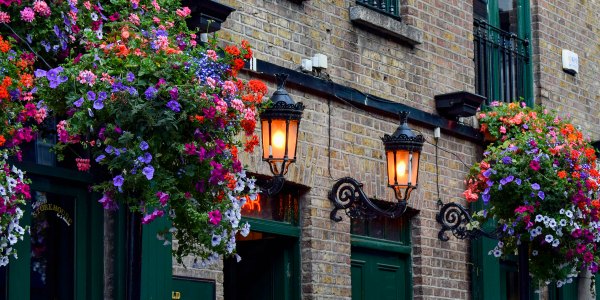 Group size is a max of 48, though 35 people is the average on the CIE Tours. Virtually all aspects of the trip – with no optional extras -- are included in the initial rate, which will not go up after booking, and departures are guaranteed. Itineraries range from 5 to 24 days, though the majority sit in the 8-10 day range.
CIE will also set up self-drive trips and homestay and B&B vacations for you if you want to travel on your own, or arrange customized tours for groups of 10 or more people.
Why Choose a Tour With CIE?
With more than eight decades of experience, CIE Tours offers dependable service and regional know-how. The company estimates that the average traveler will save $550 per week by not having to pay for optional extras during the trip. Their all-inclusive tours alleviate the stress of planning a vacation by providing daily guided tours, hotels, meals, and airport transfers.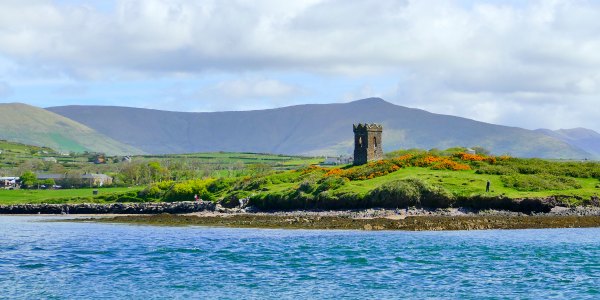 CIE Tour guides are experts in Ireland and the other regions they travel through, so if you're looking for comfort, inclusivity of price, plus a high caliber of knowledge and experience, this is a good place to start.
Frequently Asked Questions
1. What is the CIE Travel Protection Plan?
Travel insurance is required on all CIE Tours. The Travel Protection Plan is an easy, convenient way to purchase insurance at the time of your booking, covering cancellation. See other travel insurance options
2. Are there restrooms on the coaches?
Yes, most CIE coaches have restrooms for emergencies. Safety protocol means they are not to be used while the coach is in motion. CIE Tours make regular stops for travelers to stretch their legs and use the facilities.
3. Are CIE Tours handicap accessible?
No. Unfortunately the coaches are not equip to handle large wheelchairs or scooters. Walkers or foldable wheelchairs can be accommodated. Sightseeing tours require some walking over short distances, and some difficult stairs, such as when exploring castles. Uneven surfaces are common especially when exploring old sites and ruins.
4. What should I pack?
One large piece of luggage is permitted, which will fit under the coach. Layers are advisable for the weather in Ireland, which can be chilly. You may also bring a small backpack or purse. On "Supreme" tours, men will require a dinner jacket, but on all other tours this is not necessary. Comfortable walking shoes are a must.
5. Are tips included?
No, tips for your driver, porter, guides, and tour director are not included in the price. They are not required, but are a customary show of gratitude, especially if you enjoyed the trip!
6. What about airport transfer?
If you choose to purchase airfare through CIE, complimentary airport transfer is provided for flights arriving before noon. You can choose to purchase airport transfer if you elect to buy your airfare separately.
Unlock Community Benefits
Travel better together
Save favorite trips and itineraries
Get insider insights
Receive personalized recommendations
...and much more
Travelstride featured in






About the company From
From CIE Tours
For the 2015 season we will celebrate 83 years of travel excellence! During this time CIE Tours International has provided travellers with the highest quality holidays to Ireland and Britain and we continue to improve our tours and our services.
Over the years we have built up an enviable reputation for security and reliability with satisfied clients throughout the world. We set our own high standards for delivering excellent holidays with state-of-the-art luxury coaches; prompt and pleasant customer service; the best hotels; and carefully chosen visits and entertainment.
Our coach tours are fully inclusive with no optional extras to purchase at your destination. You pay one price and we insist that our tour directors focus solely on your enjoyment. Once you pay the deposit, we guarantee our land tour prices.
If you prefer to travel independently, we offer self-drive and chauffeur-drive programs for Ireland with a wide range of hotel accommodation, which can be booked in advance, as well as popular B & Bs. Whichever way you like to travel, choose one of our fine holidays from our website and enjoy the greatest travel experience ever!
What makes CIE Tours unique?
Sightseeing Visits: CIE Tours includes a variety of attractions on every tour for an interesting travel experience. Check each tour itinerary to see exactly which places are featured. Admission costs are included in the tour price so that you don't waste time paying as you enter each attraction.
Guaranteed Departures & Prices: We guarantee most of our land tour departures which are updated daily on our website. We guarantee land tour costs will not increase, once you have paid your tour deposit, to protect you against international currency fluctuations.
Group Airport Transfers: As a newcomer to an airport, it's great to have someone meet you. We include complimentary group transfers on the starting and ending date of tours at times specified on each itinerary. If you arrive or depart later than our tour dates, you may purchase a transfer from us.
Travel Documents: On arrival CIE Tours will supply coach tour clients with tour vouchers, maps, ticket wallets, destination information, rain poncho, carry-on backpack, phone cards, VAT tax card, luggage tags and a strap. Self-drive clients receive accommodation vouchers and listings, ticket wallets, luggage tags and a strap. Use the tags and strap on your baggage for easy identification throughout your holiday. All you need to supply is a valid passport and, if driving, a current drivers license.
Leisure & Spa Facilities: Most of the hotels we use offer wonderful leisure facilities and spas. When you travel on a coach tour, you will have some free time most days and may like to enjoy some relaxation and spa serenity! So be sure to pack a swimsuit and workout clothes.
History & Geography: People who choose to travel in Ireland and Britain usually have an interest in the long history of the region and, as you tour around, you will visit a lot of ancient cities, churches and castles. All of our tour directors are well trained in the background information of the places and incorporate this history into their narratives in a manner that is fun and easy to digest. Similarly they are able to give you facts on the geography of the regions you travel through, giving you an insight into climate, farming, weather and other topics.
Coach Touring & Sightseeing: Some people think that on a coach tour, all you do is sit on the coach all day. Not true with CIE Tours! We have created balanced and varied days of sightseeing with plenty of stops for taking photos, shopping, lunch, snacks and bathrooms. You never travel for longer than two hours without getting off the coach.
Fully Escorted Coach Tours:
See what you get on a CIE coach tour
--CIE Tours to Ireland, Scotland and Britain Luxury coach travel, daily sightseeing and a professional tour director
--CIE Tours to Ireland, Scotland and Britain Speedy group check-in at hotels
--CIE Tours to Ireland, Scotland and Britain All breakfasts and most dinners including special dinner/shows
--CIE Tours to Ireland, Scotland and Britain Airport transfers and baggage handling
--CIE Tours to Ireland, Scotland and Britain Prepaid hotels, meals and admissions help you control holiday costs
--CIE Tours to Ireland, Scotland and Britain Comprehensive tour documents
Selection Of Itineraries: Touring by coach is a holiday with a capital H! CIE Tours International offers the widest range of itineraries. Depending on your available time and budget, you can choose an ideal tour. All of our programs are carefully planned to permit full enjoyment of your holiday.
Luxury Touring Coaches: Travel in the height of comfort with CIE Tours and sit back and let an expert do the driving! Our state-of-the-art coaches feature panoramic windows for optimum viewing while reclining seats, individual climate controls and a public address system ensure your well-being.
Your Tour Director: CIE Tours could not exist without our great locally employed tour directors they are the envy of the travel industry. From the moment you land in Ireland or Britain, your tour director is there to welcome you, handle your luggage, drive you from place to place and give you a daily commentary. Tour directors make history and culture come alive and create a superb experience with daily doses of humour, information and assistance.
Want a tailor-made trip instead?
Your trip, your way, planned by an expert:
You choose budget, destinations, activities, transport & lodging type
Expert designs the itinerary for you, and once approved, takes care of logistics
Top CIE Tours Trip Categories
CIE Tours Company Ranking by Category
Associations
American Society of Travel Agents, United States Tour Operators Association
FAQ
Are flights included?
Yes
Why Travelstride
Find your perfect trip
A vast selection of trips on every continent, for every style. Thousands of itineraries from hundreds of trusted travel companies.
Save time
Use simple search and comparison tools to easily find the best trip. Don't sweat the logistics -- travel providers plan for you.
Save money
Book directly with the operator. Find inclusive packages for the best value and get access to amazing deals.
Travel confidently
Read unbiased user reviews, pick the company that fits your style, and connect with them directly. No worries, just memories.
×
Sign in to Save Trips
Bookmark trips you like
Share with your travel companions
Track price changes
Access private discounts on trips you save
×
Sign in to see your results
TripFinder is a member-only feature. Don't worry, it's free!
With a membership you:
Save up to $700 per person!*
Access private deals and offers
See personalized trip recommendations
Save favorite trips
*See Member Savings Program details
×
Activate your free Travelstride membership
Just use the email address and password provided in the email we sent.
With your free membership you:
Save up to $700 per person!*
Access private deals and offers
See personalized trip recommendations
Save favorite trips
*See Member Savings Program details