Trip prices
$ 1,325
-
$ 12,250
Member Savings
Member Savings
Save up to $700!
Sign in to see which companies give additional savings to Travelstride Members (it's free )
Compare to Insight Vacations
Insight Vacations Reviews & Ratings
77% Recommend
Milan, Venice, Firenze and Rome were beyond anticipation,...Absolutely Wonderful!!!! You can leave off Pisa.
Francis Touscheck was fantastic. Very informative and knowledgeable on the history. Christine was also fantastic in Rome, Vatican.
Show more
Well thought out journey. Am very pleased I went.
Excellent guide, who went out of his way to show us places not on the official tour. Tour was educational and well worth while. However, some of the buffet meals were below your standard.
Show more
Absolutely everything! I would book any tour with Howie - Howie Geib is the 'best of the best' Tour Director.
It certainly pleases us to learn that your overall experience with Insight Vacations in Canada and the United States of America was a successful one. Furthermore, we are especially delighted to know that you thoroughly enjoyed the itinerary and services provided by our staff and we truly look forward to welcoming you back soon for more amazing destinations
Show more
Excellent
Knowable guides and all of the best places!
Great tour with very good food and drink.
Insight always chooses the best available hotels in the area. Our tour director. Tom Hogan, was excellent. His knowledge of Ireland was comprehensive and interesting making our journey more enjoyable and fun. His diplomacy and sense of humour made the tour one of the best bus tours we have experienced. Thanks so very much Tom. We look forward to our next Insight holiday.
Show more
Awesome
Fantastic trip. Ticked a lot of the boxes I wanted to do. My biggest gripe with the tour, like every other tour I done, is never enough time to enjoy all the amazing places. Having said that, I would highly recommend this tour.
Show more
Save up to 32% off trips to every continent on earth
Redeem anytime before 2023. Last minute changes OK.
Get a full refund.
Editorial review of Insight Vacations
Located in London, and part of the sweeping family-owned Travel Corporation, Insight Vacations provides signature itineraries according to 7 specific trip styles.
What Makes Insight Vacations Stand Out?
Insight does not skimp -- hotels tend to be centrally located, if more expensive, so that guests can experience a destination at night and have more free time at their disposal.
"Signature" experiences dot every itinerary: these may be interesting historic hotels, special activities (such as a private opera or orchestra performance),or authentic local restaurants. Most everything is included in the base rates.
You can choose from numerous different trip styles with Insight Vacations:
Discovery Journeys: Recommended for first time visits, these are classic tours designed to introduce travelers to the country or region. Most top tourist sites will be included in these itineraries. These are often multi-country and city trips.
Regional Journeys: Forget the country hopping fast paced tour style - these trips are for exploring one region at a slower pace. Great for travelers who want to experience all sides of one destination and are not concerned with country counting.
Country Roads: If you're feeling "been there done that" about most destinations but don't quite know how to explore beyond the tourist track without missing anything, this is the style for you. Discover the local side of the destination with insights from the experts. Recommended for well traveled people visiting for a second or third time.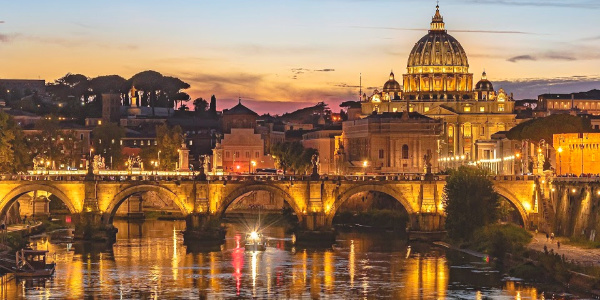 Easy Pace: For the independent traveler unsure if a guided tour is the best fit, Insight offers "Easy Pace" tours. These provide ample free time to explore on your own and plenty of flexibility to the itinerary. You'll spend 3+ days in each stop which is a great way to slow down and enjoy the journey.
Special Interest: Have a particular hobby or interest you'd like to dive deeper into? Insight's Special Interest tours could be a great fit. Think a tour of Europe centered around flower shows or a trip to discover Europe's artistic legacy.
Who Will Enjoy Traveling with Insight Vacations?
Affluent travelers

50+

Social travelers

Foodies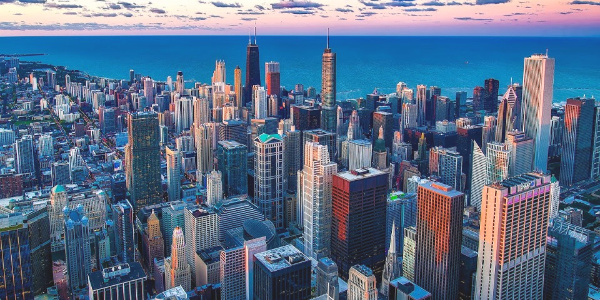 Insight's typical customers are upscale English-speaking baby boomers in their 50s and 60s.
The kind of traveler who appreciates the finer things, loves the idea of a day out in the fresh air followed by a private dining experience with high caliber food and wine, will love the exceptional service that comes with an Insight Vacations tour.
If you enjoy meeting new people in a small group setting, the group travel experience with Insight is all about creating the intimacy and opportunity to meet new friends and make lasting connections. And they provide a few different ways to make this possible, from groups of around 32 people, to special interest trips.
However if you prefer the idea of traveling in a private setting, Insight will customize the travel experience to what you and your friend group or family group want to see.
Foodies will definitely enjoy traveling with Insight Vacations as well! They make food and dining a focal point of interest on their itineraries, in a way that really stands out.
Top Destinations
Insight Vacations offers premium motor coach tours throughout Europe, the UK, and North America. In recent years, they've added more Asian and North African destinations.
Insight Vacations Travel Style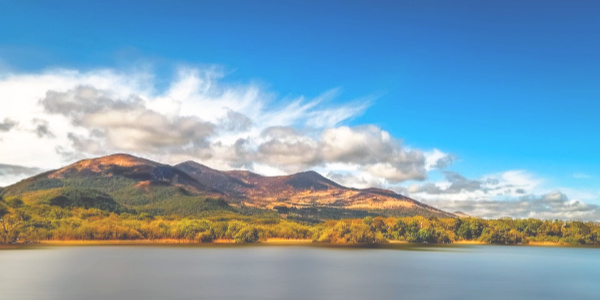 Insight seeks to fill a "premium" niche that falls above first class and a notch below luxury. Customer comfort on the road is a priority. If visions of cramped bus tours come to mind, note that Insight coaches have been stripped down to 40 seats, compared to 49 to 53 for normal tour buses. This allows for double the leg room, and a truly upscale coach travel experience.
Meanwhile, tour directors and local guides keep passengers entertained by delivering "insights" (in English) into local culture, history and politics.
They also take your dining experience into account. Insight offers several different ways to make food a highlight during your trip. These include fine dining options at innovative local restaurants, unique farm to table meals, cooking demonstrations, and even learning to make local dishes yourself.
Similar attention is paid to selecting the hotels and accommodations you will enjoy throughout your Insight Vacations tour. Lodgings are chosen for their central locations as well as significance to and representation of the destination.
Why Choose a Tour with Insight Vacations?
Comfortable and upscale

Local insights

Group size 35-40

Numerous travel themes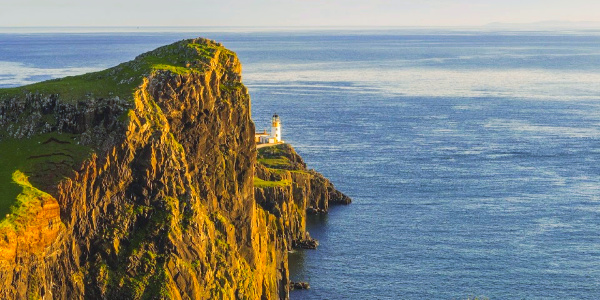 The Insight Vacations tagline is "the art of traveling in style". They take this idea seriously both pre trip and while you're on the ground.
If you're looking for luxury beyond the silk sheet stereotype, consider Insight Vacations. Everything is planned out to the letter, groups are small, and you experience personalized service and passionate travel guides every step of the way.
Unlock Community Benefits
Travel better together
Save favorite trips and itineraries
Get insider insights
Receive personalized recommendations
...and much more
About the company
From Insight Vacations
For over 35 years Insight Vacations has been designing the world's finest escorted touring itineraries. We are experts in touring Europe where we visit 43 European countries, the most of any operator. We are the leading escorted tour operator in the Eastern Mediterranean and offer the same legendary high standards and perfectly planned touring itineraries to guests travelling to North America, India and Nepal.
There's nothing 'standard' about travelling with Insight. You'll travel in luxurious comfort and enjoy fantastic, remarkable experiences that aren't available on other vacations. It's the introductions to amazing people, the authentic encounters, extra personal touches and carefully chosen little surprises that make Insight stand apart when it comes to guided vacations.
We are always evolving and innovating to offer unique guided vacations in the world's best destinations. You'll always discover more with Insight. We know that you want to experience more than just the conventional tourist sites, that's why we include authentic insights into every destination - things you'll only experience with us.
Enjoy unique escorted vacations, with signature business class travel, expert Tour Directors and hand picked hotels in the best locations.
Our Tour Directors know your destination, its culture and history inside out – and they create experiences you'll cherish forever.
Want a tailor-made trip instead?
Your trip, your way, planned by an expert:
You choose budget, destinations, activities, transport & lodging type
Expert designs the itinerary for you, and once approved, takes care of logistics
Top Insight Vacations Trip Categories
Insight Vacations Company Ranking by Category
FAQ
Are flights included?
International airfare is not included in the price.
What is the Average Group Size?
Most Insight Vacations tours are large groups, max 40 people. Private and custom group tours are also available.
What is the age range?
The age range on Insight tours is 50+. Travelers are generally active and able to walk up to 3 hours a day.
Is there a Single Supplement for Solo Travelers?
If you wish to share with another trip member you can advise Insight Vacations at the time of booking. Insight believes that traveling solo doesn't have to cost you more. We will try to match you with someone of the same sex in order to avoid having to pay the single supplement. If we are not able to provide a suitable room mate, we will provide a single room at no extra cost.
Are kids welcome?
Children 5 and above are welcome on all Insight Vacations tours. Children must be accompanied by an adult.
What kind of luggage should I bring?
Traveling with Insight Vacations entitles each guest to travel with one suitcase not exceeding 30kg (66lbs) in weight, with the dimensions of 77.5cm x 56 cm x 32cm (30.5" x 22" x 12.5") Guests may also bring one item of hand luggage that is small and light enough to be carried onto the coach and fit underneath the seat, or in the small overhead compartment above. (Luggage with adjustable handles and wheels will not fit) In Europe coaches must comply with strict weight restrictions and laws regarding manual handling, therefore in order for your driver and the hotel porters to safely lift and transport your suitcase throughout your vacation, we strongly recommend that you test the weight of your baggage prior to travel. You should be able to lift and comfortably transport it for short distances. Baggage allowances vary from airline to airline and you should check with your chosen carrier for details prior to travel.
Why Travelstride
Find your perfect trip
A vast selection of trips on every continent, for every style. Thousands of itineraries from hundreds of trusted travel companies.
Save time
Use simple search and comparison tools to easily find the best trip. Don't sweat the logistics -- travel providers plan for you.
Save money
Book directly with the operator. Find inclusive packages for the best value and get access to amazing deals.
Travel confidently
Read unbiased user reviews, pick the company that fits your style, and connect with them directly. No worries, just memories.
×
Sign in or create an account
To Save Trip, sign in or sign up (it's free)
For savings, sign in or sign up (it's free)
Access member savings & community.
or
What's your email address?
Something went wrong
Click to send a new magic link to your inbox.
×
Sign in to Save Trips
Bookmark trips you like
Share with your travel companions
Track price changes
Access private discounts on trips you save
×
Sign in to see your results
TripFinder is a member-only feature. Don't worry, it's free!
With a membership you:
Save up to $700 per person!*
Access private deals and offers
See personalized trip recommendations
Save favorite trips
*See Member Savings Program details
×
Activate your free Travelstride membership
Just use the email address and password provided in the email we sent.
With your free membership you:
Save up to $700 per person!*
Access private deals and offers
See personalized trip recommendations
Save favorite trips
*See Member Savings Program details