Trip prices
$ 459
-
$ 9,049
Member Savings
Save up to $700!
Sign in to see which companies give additional savings to Travelstride Members (it's free )
Monograms Reviews & Ratings
96% Recommend
Obsessed

Obsessed. Very good experience throughout.
Melanie Denny-Schiltz
·
2020-05-20
Refund in full!

We have used Monograms several times in the past traveling to India, Equador, Amazon twice, Galapagos islands. All of these trips were amazing however recently I had to give a 5 star rating for giving us a full refund for a trip we booked to Africa due to Covid pandemic.We will definitely use them again when we can safely travel.
Show more
Rachel Padovich
·
2020-05-01
Amazing experience

Wow! What an incredible and perfect honeymoon. We had the best experience, everything was well laid out, easy to get from place to place and so many amazing opportunities while on this trip! We couldn't have asked for a better honeymoon and trip. We loved every moment of it and all that monograms had to offer. We would absolutely book again.
Show more
Robert Mahlbacher
·
2020-03-14
8-day Tanzania Private Safari with Monograms

It has been just over a month that we (a group of 8 friends) embarked on an 8-day Tanzania Private Safari with Monograms, which is part of the Globus family of brands. After a long two flights, we ended up in Arusha at the Mount Meru Hotel and spent the night. The next morning, we were greeted by our fantastic two guides, Jams and Amos, that would take us on our "bucket list" adventure, and they did not disappoint us at all. We spent two days at Tarangire National Park, two days at Ngorongoro Crater and two days at the Migration camp in the Serengeti. All of the accommodations were top notch and all of the staff at each location were genuinely happy to give us the best experience. The game drives at each location gave us an opportunity to see different animals in their native, and protected habitat.
I would highly recommend Monograms and Globus. Monica, our travel consultant, was very helpful and informative as we made our plans. After the trip, they followed up to see if we enjoyed our trip and answer any other questions.
Show more
Great Job Everyone!

The 8 of us started planning our African safari over a year ago and we methodically analyzed roughly 15 different tour companies and what they had to offer. The 9 day Tanzania safari with Monograms was the winner. Two days at Tarangire National Park, two days at Ngorongoro Crater and two days at the Migration camp in the Serengeti was a perfect itinerary. All three places were spectacular in their own regard but the tented Migration camp on the Serengeti was absolutely unparalleled and unforgettable. Obviously there are many back-and-forth emails with your tour company and Monograms made sure everything was in line every step of the way. Monica our groups agent is super friendly, easy to work with and always responds quickly.
For our next and any future tours we book we're going to give Monograms the first look, they certainly deserve that.
Thank you all of you, great job!
Show more
I loved my experience with Monograms…

I loved my experience with Monograms and would use them again without hesitation.
Save up to 32% off trips to every continent on earth
Redeem anytime before 2023. Last minute changes OK.
Get a full refund.
Editorial review of Monograms
Monograms, one of the Globus family of brands, offers classic vacation packages to many of the world's most popular destinations. The company has many years of experience creating packaged tours and is based in Colorado, USA.
What Makes Monograms Stand Out?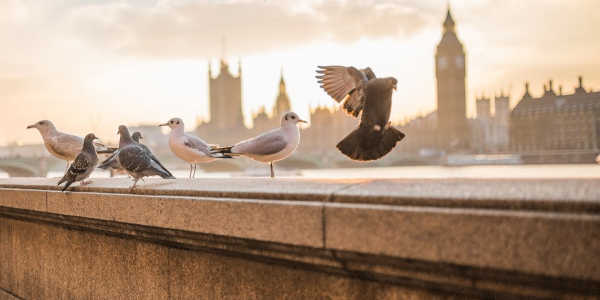 It can be difficult to find a company that successfully marries two seemingly disparate ways of travel: independant or self guided and classic group travel. But at Monograms this is exactly the task they have set for themselves, and their positive reviews and large variety of products would seem to say they do a solid job.
With Monograms there is no need to choose between self guided or group travel. You can personalize your experience as well - an important element for many of today's travelers. Themes include Family travel, Food & Wine, Cruises, and Active.
Monograms prides themselves on the all-inclusive nature of travel planning, pre-organizing everything from your airport transfer to your activities and meals. They also provide a Local Hosts program, which is basically like an in-destination concierge.
Who Will Enjoy Traveling With Monograms?
Monograms is ideal for travelers who don't love group travel but also highly dislike the stress of arriving in a destination and having to plan everything themselves. It's for the traveler who wants the freedom of a private couple or family getaway and the comfort of a local guide who can assist with everything from restaurant recommendations to skipping the line at major attractions.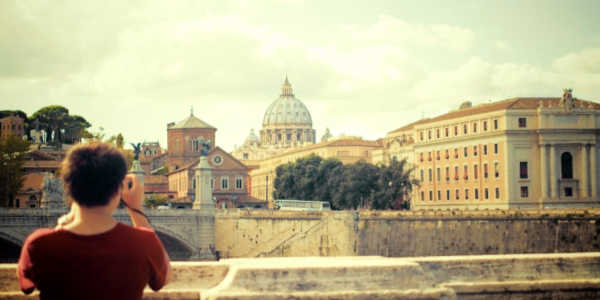 Monograms is Globus' mid-tier brand in terms of pricing and thus travelers span across many different age groups. Many couples choose Monograms for a romantic trip to places like Italy and France, although they also offer specialized packages for families.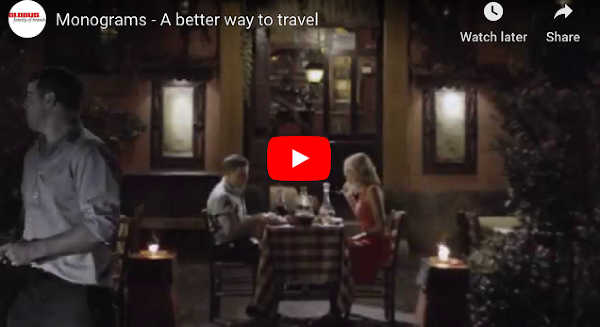 Most Monograms packages are a mix of group sightseeing tours and independent exploration. This can result in some very large touring groups when visiting popular tourist attractions like the Louvre in Paris, for example. However, most of their trips still afford some level of flexibility to explore a destination on your own terms.
Top Destinations
You can travel with Monograms to many different locations in Europe, Australia, Asia, South/Central America, and Africa. Perhaps their most well-known destination is Italy, and they also offer some unique trips to Australia, specifically to areas other similar tour companies don't operate.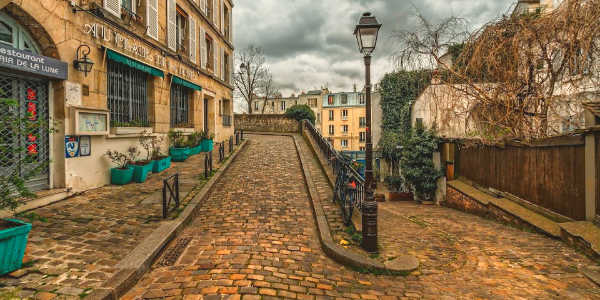 Monograms Travel Style
At Monograms, their travel style is about providing you with a no hassle private vacation, catered to your interests. Everything from honeymoon vacations to family vacations are available through Monograms.
When you use Monograms, you can elect to have the help of a travel agent, or book a pre-planned package.
Why Choose a Monograms Tour?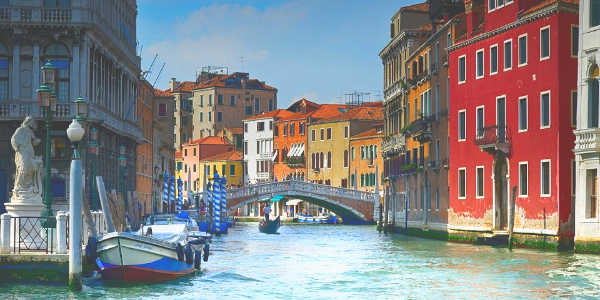 For a well rounded trip, designed for you, and with an attentive local host there to make your journey as seamless and stress free as possible, Monograms is the perfect company.
These tips are mostly private, so ideal for families, couples, and honeymooners - though during some days on the itinerary you will join up with a larger group for guided day tours
Monograms is all about providing personal touches, and arranging a trip for you that matches your travel style. Providing some personal input and likes / dislikes / must sees is going to take your Monograms tour from "ordinary" to extraordinary, so these trips are best suited to travelers who like to be involved with planning the itinerary.
Unlock Community Benefits
Travel better together
Save favorite trips and itineraries
Get insider insights
Receive personalized recommendations
...and much more
About the company
From Monograms
You want to see the world, but you don't know where to begin? Well, we're Monograms and we began a long time ago — putting all of the planning, arranging and coordinating into an all-in-one package. A package that ensures you won't find yourself forced into the unknown. Monograms factors in your travel dreams while conquering travel obstacles, trading worrying and wondering for wonderment. In places where you won't even begin to know your way, you'll never feel lost with Monograms. You have a choice in travel. You can choose to go it alone, or you can choose to feel like a local. That's the Monograms difference – and why those who travel with Monograms never travel any other way again.
With Monograms, we take on the endless hours of organizing and scheduling so you can see the sights, experience new cultures, and dance to new rhythms. From arranging the right hotels and efficient transportation to providing a Local Hosts® and included sightseeing, we've thought of – and included – everything you need in an all-in-one package. But it doesn't stop there. We're also on the scene at your destination helping you make the most of your time. Because we're proponents of doing and viewing, not stewing.
On every Monograms vacation you'll be given something that is truly invaluable – a Local Host who knows everything, which changes everything. Your very own friendly, knowledgeable insider in each destination will offer hints and recommendations, steer you off the beaten path, and help you maximize every moment of your time. No other travel company offers this accessible wealth of information.
Want a tailor-made trip instead?
Your trip, your way, planned by an expert:
You choose budget, destinations, activities, transport & lodging type
Expert designs the itinerary for you, and once approved, takes care of logistics
Top Monograms Trip Categories
Monograms Company Ranking by Category
FAQ
Are flights included?
With Monograms, think of your entire vacation as one-stop shopping. Rather than spending hours researching flights to coordinate with your vacation start and end dates, let us handle the work. And when we book your flights, if there are any changes to your vacation schedule, we make the air changes for you. As a completely independent company, we have no ties to any one airline. We negotiate the lowest possible airfares with the world's finest carriers on your behalf. Monograms offers two air options - Flex Air and Instant Purchase Air. Flex Air allows flexibility if you want to make changes to your vacation schedule. Instant Purchase Air may offer additional airline options but has more restrictions. Some vacations may only offer one air type option.
What is the Average Group Size?
Monograms tours are largely private and self guided. You will have a local host who acts as an in country concierge to help with everything from transportation to restaurant recommendations. During your trip, there may be some group activities planned, but the size of the group will vary.
What is the age range?
Monograms trips are open to all ages! Monograms Family packages are extremely popular, as well as packages for honeymoons.
What kind of luggage should I bring?
We recommend your luggage does not exceed the dimensions of 30"x21"x11 (62" linear dimensions) or weight exceeding 50 lbs. Your air carrier may have stricter weight/dimension limitations. Size and weight limitations for carry on and checked baggage vary from airline to airline and even according to destination.
Why Travelstride
Find your perfect trip
A vast selection of trips on every continent, for every style. Thousands of itineraries from hundreds of trusted travel companies.
Save time
Use simple search and comparison tools to easily find the best trip. Don't sweat the logistics -- travel providers plan for you.
Save money
Book directly with the operator. Find inclusive packages for the best value and get access to amazing deals.
Travel confidently
Read unbiased user reviews, pick the company that fits your style, and connect with them directly. No worries, just memories.
×
Sign in to Save Trips
Bookmark trips you like
Share with your travel companions
Track price changes
Access private discounts on trips you save
×
Sign in to see your results
TripFinder is a member-only feature. Don't worry, it's free!
With a membership you:
Save up to $700 per person!*
Access private deals and offers
See personalized trip recommendations
Save favorite trips
*See Member Savings Program details
×
Activate your free Travelstride membership
Just use the email address and password provided in the email we sent.
With your free membership you:
Save up to $700 per person!*
Access private deals and offers
See personalized trip recommendations
Save favorite trips
*See Member Savings Program details