Trip prices
$ 1,095
-
$ 3,990
Member Savings
Save up to $700!
Sign in to see which companies give additional savings to Travelstride Members (it's free )
Overview
Great for: History lovers, foodies, 50+, faith-based
Physical level: Easy to Moderate
Destination expertise: Italy
Perillo Tours Reviews & Ratings
97% Recommend
It was my dream to go to italy
It was my dream to go to italy, we went 2019 Perillo Tour and Angelica made my dream so memorable loved every minute. We are planning to go back 2022 Can't wait!
Show more
Every single thing went perfectly and smoothly and it was a dream come true
We took the North Classic Tour in Sept 2019. It was the dream vacation we had been hoping for and planning for 15 years! We added Sicily at the beginning and my grandparents' hometown outside Milan at the end, using all of Perillo's recommended hotels and drivers, etc. We cannot say enough about Perillo Tours. All of their personnel from Devin in the office who helped us plan and patiently & cheerily worked with us and answered our many questions, to Daniela, our tour host in Italy, who I never want to visit Italy again without! She is just so wrapped up into my memories of Italy that I can't separate her from our trip. Her knowledge and help and professionalism were top-notch! She was fabulous. We absolutely loved our trip: every hotel, every restaurant, every excursion (we took them all!) and all local guides were excellent, and our tour bus comfortable and tour bus driver was the incomparable Stefano! I could go on and on. Our personal local drivers hired by Perillo to escort us through our grandparents' villages were fabulous, and not only drove us, but educated us the entire time about everything we were seeing and were totally Invested in our finding family and any info we could find. And I cannot finish without saying, although we planned to keep to ourselves, we met four of the dearest friends we'll ever have on day one of this trip. So much so that everyone thought the 6 of us came together. Every single thing went perfectly and smoothly and it was a dream come true. Thank you, Perillo!
Show more
Thank you for the great memories
Took the Perillo Marco Polo Tour in May of 2018. It was the best. The 10 days were really exciting, Loved the tour guides. We had Sandra as our main tour guide. She was substituting for The original tour guide. She was so knowledgeable and caring, it was like getting world history lessons but better than you would have gotten in school. The other tour guides were also great, they care about you and make sure your trip was totally enjoyable. I took over 600 pictures and can't wait to go back to add more to our collection. Perillo Thank you for the great memories.
Show more
We Loved our Hawaiian trip
We Loved our Hawaiian trip....Bert was awesome ❣I highly recommend that tour! We started our vacation on the north shore of Oahu for some alone time before and ended in Kauai with another night to ourselves....definately recommended taking some time before the group tour - afterward, we missed our family too much! All of the hotels were topnotch- excursions were the perfect length- not exhausting. We saw the highlights of each island, but made me want to return. One thing I might skip was the Polynesian cultural center. Best excursion was haleakala! So much to go back for!
Show more
It was our dream for a long time
My husband and I took the 14 day North Classic Italy tour October 2018. It was our dream for a long time. Perillo did not disappoint. Everything was taken care of from our luggage, hotels, transportation and our fabulous tour guide Antonio. Oh and the food, the sights, the others traveling with us. All great. How lucky we felt to experience such a wonderful trip. We are still friends with some of our fellow travelers. Weather was perfect. Dreaming of another trip someday hopefully to Southern Italy and we will book with Perillo again.
Show more
It was the trip of a lifetime
In March 2014 I visited Italy for the first time. I traveled with my best friend and we went with Perillo Tours. That was the best decision ever! Every single detail was taken care of, from the moment we landed in Rome, my luggage was put on our tour bus and I never had to handle it again. It would be brought to our room and picked up again as we went to each destination. Our tour guide, Daniela, was knowledgable, friendly & fun. Each tour guide we encountered at our various destinations outdid the previous one. Hotels were absolutely beautiful, group meals were amazing, tours included everything you'd want to see, and we had plenty of free time to explore Italy on our own. We visited Rome, Pompeii, Sorrento, Capri, Florence & Venice. Perillo Tours also turns strangers into lifelong friends. Many in our tour group have stayed in touch, getting together for many dinners in NYC. It was the trip of a lifetime, and I know Perillo was the reason!
Show more
Save up to 32% off trips to every continent on earth
Redeem anytime before 2023. Last minute changes OK.
Get a full refund.
Editorial review of Perillo Tours
Founded in 1945, and headquartered in New Jersey, Perillo was a pioneering company in the guided travel industry.
What Makes Perillo Stand Out?
Destination expertise

Well-balanced itineraries

Generous and satisfying meals

First-rate hotels
Perillo has been a name in the tourism industry since the 1940s, known for operating tours of Italy. Today Italy is still their main focus, though they have expanded to offer limited departures in Hawaii, Greece, and Costa Rica.
They provide well thought out and classic itineraries, showcasing the traditional sights, nicely augmented with local insider knowledge. Perillo is a classic tour company, offering several trip options including custom tours, destination weddings, and traditional escorted group trips. On the trip, you'll benefit from their extensive experience and destination knowledge.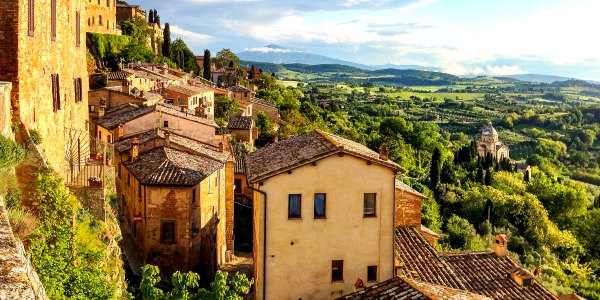 They have a dedicated Italy brand, "Perillo Italy Tours", which expands on their long legacy providing Italy guided experiences, as well as a "Learning Journeys" brand. Their learning journeys travel to many more destinations, and cover a very wide range of interests, including certification classes for certain skills.
Who Will Enjoy Traveling With Perillo?
Older travelers

Solo female travelers

Those interested in classic, custom, and themed tours
All ages are welcome on Perillo tours, however their type of travel may be more enjoyed by older travelers looking for a calm, fully managed tour. Perillo is a bit old fashioned. They do one thing and do it well, and haven't changed much in the 60 years that they've been around. So if you're looking for a traditional guided tour, busy but not with too many bells and whistles, Perillo is a great choice.
One unique offering through Perillo is their faith-based journeys. This was one of the first types of tours designed by Perillo. You can visit Greece and the Holy Land, as well as several important religious destinations in Italy.
For travelers seeking an authentic religious-themed travel experience Perillo's extensive experience leading and planning these kinds of tours is nearly unmatched.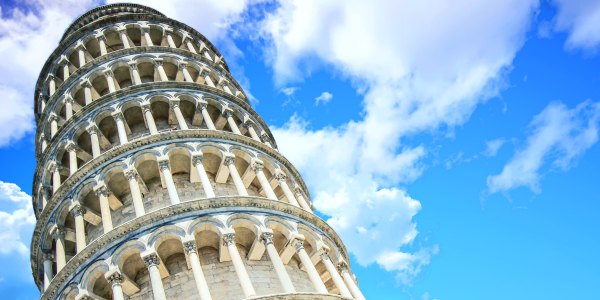 Custom trip options are also available through Perillo. These custom group experiences cover a wide range of interests including yoga / health and wellness retreats, festivals, and learning tours geared toward universities. If you're planning a destination wedding or honeymoon they have services dedicated to this as well.
Their Learning Journeys are perfect for solo female travelers and enthusiastic life learnings passionate about learning new skills, languages, or diving deeper into the history of a certain destination and culture.
Top Destinations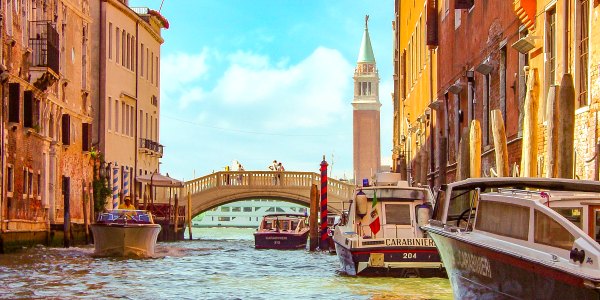 Perillo is known for, and primarily focuses on, Italy tours. Here their breadth of knowledge is impressive as they began operating Italy tour packages in 1945. Perillo Italy tours cover the whole country, including Sicily, with special emphasis on classic sights and local eats.
Perillo also offers escorted tours in Hawaii, Greece, and Costa Rica.
Their "Learning Tours," focus on niche educational travel and classes around the world, including Africa & the Middle East, Asia, and Australia.
Perillo Travel Style
Large groups or private vacation packages
Tried and true is Perillo's style. They may not have the most flashiest or easily navigable website out there, or the most unique itineraries, but they know guided tours, they know Italy, and they stick with the classics.
Hotels, meals, and activities on Perillo tours have been personally vetted and experienced by the founder, and they have everything down to a science.
Perillo Itineraries are between 9-10 days on average, often focusing on cuisine and historical sights. Groups tend to be between 20 and 40 people, and they often arrange private departures for large groups such as families or wedding parties.
Special interest tours are another popular kind of itinerary offered through Perillo. In Italy, they offer a number of golf tours, faith-based tours, and culinary tours. Learning tours often focus on cooking, as well as art and history, science, and wildlife.
Why Choose a Tour With Perillo?
Classic sites and itineraries

Guides with significant destination expertise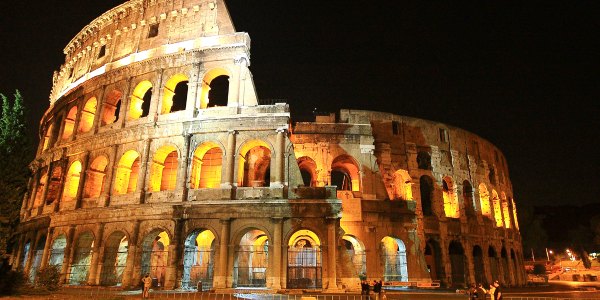 For an Italy tour that appreciates the standards and approaches their itineraries from a local point of view, Perillo is the place to go. Their tours operate from the major cities to the charming hill towns more off the beaten path. You'll have a carefully crafted tour with a thoughtful balance of sightseeing, free time, optional activities, and relaxation.
They are not the flashiest of tour companys, and their website is somewhat difficult to navigate to find all the options available - of which there are a good number. But they certainly have laurels to rest on given their extensive background and long historic legacy in guided tourism.
Covid-19 Updates
Perillo is updating their status regarding trip operations on a regular basis. As of October 2020, all November 1 - 15th departures are postponable without subject to cancellation fees.
Unlock Community Benefits
Travel better together
Save favorite trips and itineraries
Get insider insights
Receive personalized recommendations
...and much more
About the company
From Perillo Tours
We would like to introduce you to unique and exclusive customized tours for both first time travelers, as well as your most discerning and well seasoned groups.
For 66 years and three generations the Perillo family has perfected the art of traveling to Italy and beyond, making Perillo Tours America's leading tour operator to Italy. From major cities to the charming hill towns off the beaten path, Perillo's itineraries are crafted with the ideal balance of sightseeing, free time and activities that offer an immersion into rich traditions.
PT Groups can customize any tour to specifically suit your group needs...Your group, your way. One of a kind journeys exclusive and unique.
The customized group experience is perfect for:
Family Groups
Weddings
Faith-Based Travelers
Educational and Academic Groups
Affinity Groups and Clubs
Non-Profit Organizations
Conferences
Perillo Tours is proud to offer a new era in customized groups , including our exciting Learning Journeys! PT Learning Journeys was created so that students of all ages can experience the richness and diversity of the world, while applying learning through hands-on experience such as performances, cooking classes, language immersions and art studies.
We look forward to welcoming your group on a trip of a lifetime including visits to both traditional and exclusive, unique sights, tasty food specialties and the cultural immersion that only Perillo Tours can offer!
Since 1945, three generations of the Perillo family have perfected the art of traveling to Italy. And this means that when you book your vacation, you can relax and let us take care of all the details. For my grandfather, Joseph, and my father, Mario, nothing was better than receiving letters of thanks from the thousands and thousands of travelers who've journeyed with us. That's still true today. We invite you to discover why we've always been number one to Italy.
Why Perillo
For 66 years, three generations of the Perillo family have perfected the art of traveling to Italy. And this means that when you book your vacation, you can relax and let Perillo take care of all the details. For my grandfather, Joseph, and my father, Mario, nothing was better than receiving letters of thanks from the thousands and thousands of travelers who've journeyed with us. That's still true today. We invite you to discover why we've always been number one for travel to Italy.
No Specials at this time. Please check back later!
Want a tailor-made trip instead?
Your trip, your way, planned by an expert:
You choose budget, destinations, activities, transport & lodging type
Expert designs the itinerary for you, and once approved, takes care of logistics
Top Perillo Tours Trip Categories
Perillo Tours Company Ranking by Category
Associations
United States Tour Operators Association
FAQ
Are flights included?
While you can book your flight through Perillo, the airfare is not included.
What is the age range?
Perillo is popular among 50+ travelers
What kind of luggage should I bring?
Each tour member is limited to one large suitcase and small carry-on bag due to limited space on our buses. The airlines are charging extra fees for checked luggage exceeding 60" (calculated by adding the width + height + depth). The luggage should not weigh more than 50 lbs and should not exceed 62 inches total. Carry on bag should not exceed 45 inches total and no more than 11 lbs.
Why Travelstride
Find your perfect trip
A vast selection of trips on every continent, for every style. Thousands of itineraries from hundreds of trusted travel companies.
Save time
Use simple search and comparison tools to easily find the best trip. Don't sweat the logistics -- travel providers plan for you.
Save money
Book directly with the operator. Find inclusive packages for the best value and get access to amazing deals.
Travel confidently
Read unbiased user reviews, pick the company that fits your style, and connect with them directly. No worries, just memories.
×
Sign in to Save Trips
Bookmark trips you like
Share with your travel companions
Track price changes
Access private discounts on trips you save
×
Sign in to see your results
TripFinder is a member-only feature. Don't worry, it's free!
With a membership you:
Save up to $700 per person!*
Access private deals and offers
See personalized trip recommendations
Save favorite trips
*See Member Savings Program details
×
Activate your free Travelstride membership
Just use the email address and password provided in the email we sent.
With your free membership you:
Save up to $700 per person!*
Access private deals and offers
See personalized trip recommendations
Save favorite trips
*See Member Savings Program details