4

Scenic Cruises Reviews & Ratings

75% Recommend

Excellent

3

Great

0

Average

0

Disappointing

0

Terrible

1

Value:

4.0

Guide:

4.0

Activities:

4.0

Lodging:

4.0

Transportation:

4.0

Meals:

4.0
Very pleased!
August 2015
Value

5.0

Guide

5.0

Activities

5.0

Lodging

5.0

Transportation

5.0

Meals

5.0
I am at this moment on the "Jade" cruising from Amsterdam to Budapest. We are now in Bamberg. So far I have been very pleased with everything, their service is excellent and the food and the drinks is ...... Well I think you should find out yourself. I am very happy that I selected the Royal Suite, we are on the cabin # 316; good size and very comfortable.
Read more
Love to do it again!
August 2015
Value

5.0

Guide

5.0

Activities

5.0

Lodging

5.0

Transportation

5.0

Meals

5.0
Went on a Scenic River Cruise from Amsterdam to Budapest in 2012--Best trip I've EVER taken. Would love to do it again!!!
Scenic Cruises is top of the line
January 2015
Value

5.0

Guide

5.0

Activities

5.0

Lodging

5.0

Transportation

5.0

Meals

5.0
Everything about Scenic Cruises is the best you can find on European rivers -- the cabins, the food, the port excursions, the technological innovations, everything is top of the line. They even have bicycles with electric boosters that you can take out for a spin while your ship is in port -- the boosters help get you over any hills you're having trouble with. If you can afford to pay top dollar for a memorable cruise, I highly recommend them.
Read more
From Scenic Cruises
At Scenic, when we say all-inclusive, that's what we mean. As the curators of Scenic Wonder, we proudly invite you to experience the all-inclusive luxury lifestyle of our floating world, with us.
From your transfers and tips; your exclusive Enrich, FreeChoice and Tailormade excursions; to your luxuriously appointed suites and amenities (complete with thoughtful, exclusive touches), you won't have to worry about money at all. We've thought of everything, from your very own personal butler, to including bottled water service onboard.
Our signature Enrich experiences will take you to the cultural heart of life that has been established over centuries around the waterways of Europe.
From great seats of learning to traditional country ways of life, step into a truly memorable experience. Our Journey Designers have handpicked a range of diverse and thrilling experiences that will become highlights of your tour. We'll take you into the private rooms of castles and chateaux, we'll give you exclusive concerts and mouth-watering feasts, we'll open the door on village life and take you back generations.
At Scenic, we're in the business of beautiful destinations. Right from our humble beginnings of hosting tours along Australia's spectacular Great Ocean Road, enabling guests to enjoy stunning places in all their splendor is why we started doing what we do – and continue to do it today.
So it's our priority to make sure the wonderful destinations we visit remain just that; wonderful. This appreciation of the world's wonder is at the heart of our environmental and sustainability initiatives.
We know that just by visiting our destinations we have an impact on that environment. So we're constantly looking for ways to minimize this impact locally, while doing what we can for the wider environmental challenges the world is facing, too.
Whether it's on our fleet of ocean and river ships themselves, within the local communities we explore on our land tours, or across our ground operations in Scenic offices around the world, we're committed to reducing our environmental footprint in any way we can.
We feel it is our duty to continually challenge ourselves, our suppliers and our guests to find new ways of becoming even more sustainable in our everyday lives.
Associations:
American Society of Travel Agents

International Air Transport Association

United States Tour Operators Association
Awards:
Cruisers Choice 2019 - Top 10 River Cruise Line

Travel Leisure - World's Best Awards 2018

2018 Cruise Critic Awards – Best River Cruise Line Shore Excursions

2018 Prevue Visionary Award – Silver Award – Best River Cruise Line

Condé Nast Traveler – 2018 Reader's Choice Award Top River Cruise Lines

2018 Condé Nast Traveler Gold List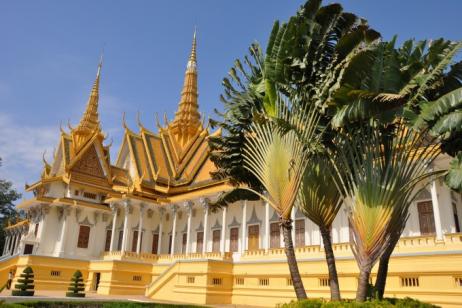 Highlights
Visit small towns along the Mekong and discover colourful floating markets and traditional factories

Witness the sun rise over Angkor Wat before touring this spectacular complex

Discover the magnificent Ta Prohm, Angkor Thom and Bayon temples as well as the Roluos Group

Learn about the atrocities committed by the Khmer Rouge and visit the infamous Killing Fields

Receive a traditional Buddhist Water Blessing from monks at Wat Hanchey

Attend a unique performance of Phare, the Cambodian Circus

Enjoy lunch at a restaurant training young Cambodians from poor families in hospitality
More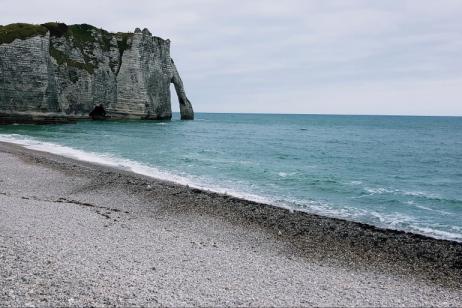 Highlights
Meet your fellow guests at a lavish Captains welcome dinner on board your Scenic 'Space-Ship'

Seize the opportunity to take easy paced bicycle rides at your leisure through spectacular scenery and villages

Sail along the majestic Seine River through landscapes that have inspired artists for generations

Dock in Rouen, most notable as the location where Joan of Arc was accused of heresy and burnt at the stake at 1431

Delight in the gastronomic specialties of northern France on board your Scenic 'Space-Ship'

Discover the highlights and charming villages of the Normandy, Calvados and Isle de France regions of France

Sail to the open waters of the English Channel on board the luxurious Scenic Gem

Cruise into Paris by night and see the lights of this magical city

All tipping and gratuities
More