Trip prices
$ 1,049
-
$ 8,799
Member Savings
Member Savings
Save up to $700!
Sign in to see which companies give additional savings to Travelstride Members (it's free )
SmarTours Reviews & Ratings
99% Recommend
As this was our first organized/group tour I didn't know what to expect
As this was our first organized/group tour I didn't know what to expect. We booked our airfare independently as wanted to visit Dubai prior to the start of the tour. Upon arrival in Cairo at the Marriott Cairo a day before the tour started, our room was assigned already and the check in process was seamless. We had a welcome dinner the next day and met up with our group of 16 people and our exceptional Egyptologist & tour guide, Mrs. Enas Hassan. I cannot say enough about the knowledge, courtesy, patience and professionalism of Enas. This tour would have not been the same without her. I believe this in-depth tour was a fantastic way to visit Egypt. We were a bit apprehensive about travel to Egypt but now freshly back in the states, I have absolutely no qualms that we made this trip of a lifetime. After researching several aspects of travel to this region, I discovered that crime in a Egypt is less than half of a percent compared to crime in the USA which is 12%. Everyone we encountered was genuinely friendly and accommodating. Vendors at the markets & bazaars will approach you for a sale but not at all intimidating or threatening. Be ready to bargain with them as you would expect. Such a great feeling to get a good deal on souvenirs and priceless goods. The itinerary was comprehensive and learned so much further than that from lessons learned earlier in life. There was an equal amount of discovery and education compared to some needed downtime. As a gay married couple, we were a bit apprehensive about this tour as uncertain about visiting the a Middle East but the apprehension quickly subsided once we met our fellow travelers within our group and our trustworthy guide, Enas. We are ages 47 and 53 and we were the youngest within our group with the exception of a 24 year old daughter of other group attendees that happen to also be from Central Florida. I think our only negative feedback would be that we would have liked additional "free time" at each location but as the ages of our fellow travelers were greater than our own, they did not have the stamina to do more which is understandable, I suppose. We also had a couple that did not seem to be satisfied with accommodations, food, activity, etc. This was somewhat discerning as everyone else in the group was having a fantastic time and their energy was unnerving. When visiting a foreign country, you cannot expect things to be the same as in the USA. You need to have an open mind and experience a culture that is different than your own. I have gained so much valuable insight into the culture, history, incredible & unbelievable sights we were afforded to see on this amazing adventure. This trip, again, would not have been the same without the exceptional guidance of Enas Hassan, please request her for a truly Egyptian experience that you will never forget.

Show more
It was excellent
It was excellent. Our Tour Director & Egyptologist Mohamed Atef was one of the best that I have seen in my 40 years of worldwide travels. He was very knowledgeable and an excellent communicator. What set him apart was that he and his team took personal interest in the needs and welfare of every tour member. The hotels accommodations, Nile river boat Movenpick MS Royal Lily, local tour Buses and the meals were all wonderful. Their logistics management, baggage handling, room check-ins, meals and transfers to and from the airport were impeccable. Each and every historical site and the museums that we visited was beyond fabulous. The sites, statues are magnificent and the colors inside the Tombs are still vibrant after 4700 plus years. The Egyptian people are are quite friendly and very welcoming. One does run into vendors trying to sell you the local papyrus, books and clothing artifacts at these sites. But we recognized that this is their livelihood and were not bothered by it. We were very fortunate to have such a nice and fun group. Everyone had become friendly during the tour. The farewell dinner ended on a festive note with birthday celebrations for a couple of people in the group. I highly recommend this tour.

Show more
tour was outstanding
tour was outstanding. our egyptian tourguide /egytologist achmet meligie was the highlight of the tour- outstanding in every- made the tour for me, really. keep him on staff!!! pace and tours were excellent and the extra side excursions were necessary and excellent. food ,hotels, bus, and selected shops were top notch-- will book with smart tours very soon best steven moberg

Show more
We love it!
We've just returned from the Splendors of Egypt 10 days tour. We love it! Arrangements and logistics were set up and managed to the highest quality standards. Hotels, transportation, cruise, meals, luggage handling - everything was excellent. However, the top highlight of the tour was our Tour Director - Noha Ouf. Her knowledge, enthusiasm and passion made our experience unique. Her pride of Egyptian history and culture and the way she was delivering information excited us a lot. SmarTours is lucky to have Noha! We recommend this tour, in general, to those who is interested in exploring Egypt and to learn about its long history and rich heritage and, specifically, choosing smarTours for its organization and care. And, if you decide to go, request Noha - it will add value for the money paid!
Show more
Trip was excellent
Trip was excellent with the exception of having to be on a flight to Aswan after arriving in Cairo requiring we all get up at 2:30 a.m. creating a major sleep deficit right off the bat. Following that we had to fly to Abu Simbel making for a very long day. We had several people become ill with diarrhea and being dehydrated and I wonder if lack of sleep might have contributed to this condition. I did not but my partner did being up all night and suffering the following day. To repeat Tour Guide Dina Talaat was terrific! Don't know how you provide such a quality trip for so little money. Great value!

Show more
We felt very fortunate to be exposed to this exotic land!
We saw Egypt through the enthusiasm and the eagerness of sharing the cultural wealth of Egypt by our tour guides Dina and Mohammad. They were courteous, always smiling and knew their subject matter well. Dina was prompt, knew her motherland, and well organized. Mohammad was always with a smile on his face, remembered our names the first day we met, made sure we checked in and out of the hotel and at the airport OK. The security guards were quiet and secluded but I always saw them out of the corner of my eyes at every excursion we took. It had been a wonderful journey for us. We felt very fortunate to be exposed to this exotic land! Shokran!
Show more
Save up to 32% off trips to every continent on earth
Redeem anytime before 2023. Last minute changes OK.
Get a full refund.
Editorial review of SmarTours
Founded in 1996, smarTours promises its customers the "Best Travel Bargains" by offering mostly all-inclusive guided tours throughout much of the world.
What Makes SmarTours Stand Out?
Airfare included

Affordable trips

Numerous ways to save

Local guides

Destinations around the world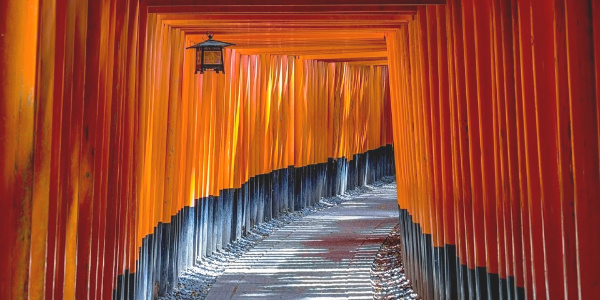 SmarTours offers affordable tours along with great itineraries. Included in the price of all their tours is international airfare from the U.S., first-class hotels, sightseeing excursions, and English-speaking local guides.
SmarTours draws a large repeat business, taking travelers to such far-flung destinations as Thailand, Morocco, Japan, Peru, Patagonia, India, and Australia.
Who Will Enjoy Traveling with SmarTours?
Budget travelers

Social travelers

History and culture lovers
Travelers who love traveling and care about experiencing the destination above all else - tourist sites, history, and culture - will love the feel of a SmarTours trip.
These tours are definitely for the budget minded - SmarTours offers numerous deals and specials throughout the year, and provides many other ways you can save money as well, including referring your friends and being a repeat SmarTours traveler.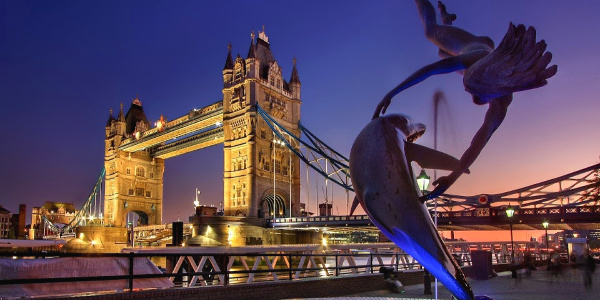 Trips are comfortable and well guided, if not luxury or especially unique in tone. Airfare is included, which is a major selling point for SmarTours travelers.
SmarTours is perfect for the traveler who wants to get the most out of their travel experience, in terms of inclusions and time spent exploring the sites, both with a guide and with free time. If you are looking for a more cultivated, personalized experience, the SmarTours focus on keeping costs low doesn't always allow for this. That said, this is budget travel that strives to appeal to a wider range.
SmarTours caters to all ages that are looking for good prices. They are largely popular amongst middle aged, 50+ travelers, and families.
Top Destinations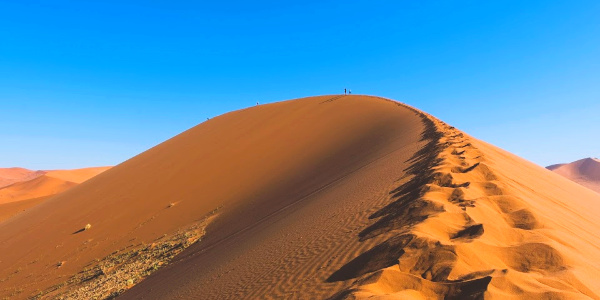 SmarTours travels all over the world, including Africa, Asia, South America and Cuba, Western and Eastern Europe, and the Mediterranean. Diverse itineraries are available in each destination.
SmarTours Travel Style
Large coaches

River and small ship cruises
Except for its cruise offerings -- primarily river cruises as well as Greek Island and Galapagos cruises -- transportation is generally by bus. Group sizes can reach 40 and beyond, but may also be smaller depending on the popularity of the trip. SmarTours will design custom trips for groups with at least 25-30 travelers.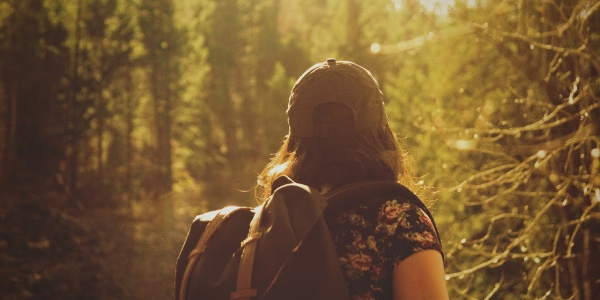 Accommodations are between value and premium, comfortable with a step above basic amenities. You won't spend much time in your hotel, as SmarTours makes the focus about the travel experiences on the ground. They care about ensuring that you have as much time as possible to explore with the guide and on your own.
Why Choose a Tour With SmarTours?
SmarTours is a complete bargain package for budget minded travelers. If you are looking for an unbeatable value, don't mind a large group and want tours focused on exotic destinations, then SmarTours is a perfect choice for you.
Unlock Community Benefits
Travel better together
Save favorite trips and itineraries
Get insider insights
Receive personalized recommendations
...and much more
About the company
From SmarTours
smarTours was founded in 1996 with one goal in mind: to provide high quality, exciting group tour packages to some of the most fascinating countries in the world at the lowest possible price. The team at smarTours believes deeply that high quality international travel should be affordable, and we work tirelessly to deliver affordability.
At smarTours, most of our travelers in any given year are repeat customers – they had such great experiences with us before that they decided to travel with us again. And many of our customers are so happy with smarTours that they have made traveling with us an annual tradition, reaching 5, 10, even 15 trips with smarTours! In other words, we must be doing at least a few things right.
Unbeatable Value: We provide exceptional value for your money, and it does not take that much time visiting our website to figure that out. However, it can be difficult to compare the value provided by different tour operators because the tours are so intricate and multifaceted. If you take the time to really peel back onion and evaluate the tours offered by smarTours, we are confident that you would come to the conclusion that our loyal customers have – that smarTours provides unbeatable value.
Phenomenal Tour Guides: If you ask anyone who has been on an escorted tour, they will tell you that the tour guides are an essential ingredient to making the trip a success. The importance of tour guides is not lost on us at smarTours, which is why we are relentless in our pursuit and retention of the very best tour guides. We are proud to say with confidence that our tour guides are phenomenal, and many of them have become celebrity-like figures within the smarTours community.
smarTours Price Protection: We have had a price protection policy since we started in 1996, and we thought it was time to share it with you. If you reserve a spot on a tour and we later lower the price, we will make up the difference for you! We do not penalize you for booking early, so you can reserve your spot with confidence that the price will not get any better (lower) for that particular date. Also, to be clear, if you reserve a spot on a tour and we later increase the price, we will not raise your price to match the new price!
Focus: Unlike most of our competitors, we focus exclusively on providing affordable group tours to foreign, largely exotic destinations. In the travel business, it is particularly easy to get distracted by new trends and themes, but we have chosen to focus on what we do best. We are extremely deliberate in introducing new tours because we have set a standard that our loyal customers have come to rely on, and we are committed to meeting and exceeding your expectations.
Want a tailor-made trip instead?
Your trip, your way, planned by an expert:
You choose budget, destinations, activities, transport & lodging type
Expert designs the itinerary for you, and once approved, takes care of logistics
SmarTours Company Ranking by Category
Awards
Winner, Outstanding Achievement in a Group Travel Program (2015 Ubuntu Tourism Awards)

Winner, Certificate of Appreciation from the Vietnam National Administration of Tourism (2014)
Winner, Best Overall Provider of Vacation Package Deals to Europe or Asia ('12 Travelzoo Awards)
Associations
United States Tour Operators Association
FAQ
Are flights included?
Yes! International airfare is included on all Smartours trips, from select cities.
Do I need Travel Insurance?
Travel insurance is highly recommended for all trips with Smartours. You can purchase through them or puchase your own. See our article on Top Travel Insurance Options
What is the Average Group Size?
Smartours trips are typically large - you can expect 40+ people on your tour.
What is the age range?
You can expect a wide range of ages traveling with Smartours. Trips are not overly strenuous and they cater to budget travelers around the world. They focus on ensuring that senior travelers will be comfortable.
Is there a Single Supplement for Solo Travelers?
Yes, as a solo traveler you will pay a single supplement for Smartours trips.
Why Travelstride
Find your perfect trip
A vast selection of trips on every continent, for every style. Thousands of itineraries from hundreds of trusted travel companies.
Save time
Use simple search and comparison tools to easily find the best trip. Don't sweat the logistics -- travel providers plan for you.
Save money
Book directly with the operator. Find inclusive packages for the best value and get access to amazing deals.
Travel confidently
Read unbiased user reviews, pick the company that fits your style, and connect with them directly. No worries, just memories.
×
Sign in to Save Trips
Bookmark trips you like
Share with your travel companions
Track price changes
Access private discounts on trips you save
×
Sign in to see your results
TripFinder is a member-only feature. Don't worry, it's free!
With a membership you:
Save up to $700 per person!*
Access private deals and offers
See personalized trip recommendations
Save favorite trips
*See Member Savings Program details
×
Activate your free Travelstride membership
Just use the email address and password provided in the email we sent.
With your free membership you:
Save up to $700 per person!*
Access private deals and offers
See personalized trip recommendations
Save favorite trips
*See Member Savings Program details