1,112

SmarTours Reviews & Ratings

99% Recommend

Excellent

995

Great

111

Average

1

Disappointing

1

Terrible

4

Value:

4.9

Guide:

4.9

Activities:

4.9

Lodging:

4.9

Transportation:

4.9

Meals:

4.9
Epic Journey to Africa with SmarTours
August 2023
Value

5.0

Guide

5.0

Activities

5.0

Lodging

5.0

Transportation

5.0

Meals

5.0
Epic Journey to Africa with SmarTours

Smartours was amazing in Africa. We had a great tour guide. 5 Star hotels and transportation.

We embarked on many safari adventures across Africa. We had the incredible opportunity to witness the magnificent "Big Five" animals, including lions, rhinos, elephants, buffaloes, and leopards. We even had the thrilling experience of walking alongside wild lions and riding an elephant named Coco, accompanied by guides armed with rifles and shotguns for our safety, protecting us from lions, leopards, and poachers. Enchanting us with its grandeur, the mesmerizing Victoria Falls in Zimbabwe and Zambia, known as the "Smoke that Thunders," captivated our admiration as the largest waterfall in the world. Embarking on a journey along the Zambezi River proved to be a thrilling adventure, as we came across the majestic hippos that call its waters home.

Additionally, we were fortunate to behold the majestic Table Mountain in South Africa and set out to daringly swim with sharks.

On our Journey to ALL 7 Continents, our travel experiences have taken us to incredible places all around the world. It is a matter of great pride for us to declare that we have traveled to every single Continent on Earth, placing us among a select group of fewer than 500,000 individuals throughout the entire span of human existence who have accomplished this feat.

During our extraordinary journey spanning all seven continents, we had the incredible opportunity to visit remarkable destinations:

- The majestic Grand Canyon. Flying over an active volcano in a helicopter and embraced the thrill of skydiving. Niagara Falls

- We explored the historic remnants of the Berlin Wall and immersed ourselves in the charming atmosphere of Nyhavn and visiting The Little Mermaid.

- In China, we marveled at the vastness of Tienamen Square and were in awe of the awe-inspiring Great Wall of China. We had the opportunity to visit the Shanghai Tower, which is the second tallest building in the world, and experience its impressive height firsthand.

- Down in the Land Down Under, we indulged in the wonders of the Great Barrier Reef and enjoyed a memorable hot air balloon ride over the picturesque outback, where we even caught sight of kangaroos. We even partook in Cane Toad races.

- We embarked on a journey to the mystical Machu Picchu, ventured deep into the enchanting Amazon Jungle, cruised along the mighty Amazon River, and admired the iconic Christ The Redeemer statue.
We were fortunate to witness the breathtaking Iguazu Falls from both the Brazilian and Argentinean perspectives. Renowned as the second largest waterfall globally, Iguazu Falls captivated us with its sheer magnitude and natural splendor.

- We braved the extreme elements of the coldest, driest, and windiest place on Earth—the untouched Frozen Tundra of Antarctica.

We conquered the treacherous Drake Passage twice, braving the notorious Drake Shake and its towering 21-foot waves. It is renowned as one of the world's most perilous waterways.

Exploring Antarctica provided us an opportunity to witness first hand the breathtaking ice formations, observe penguins, seals, whales and birds in their natural habitat.

On March 17, 2023, at 3:45 pm, we achieved a significant milestone by officially landing at Orne Harbour in Antarctica, thus completing our mission to set foot on all seven continents. We had a heart-stopping thrill when our Arch-Nemesis, an Antarctic Fur Seal, nearly attacked us.
Read more
Egypt tour was great
May 2023
Value

5.0

Guide

5.0

Activities

5.0

Lodging

5.0

Transportation

5.0

Meals

5.0
The tour was geat, great accomodations, tour gides very helpful and ,hotels great cruise ship excellent , everthing was great
Reliable, good value
May 2023
Value

5.0

Guide

5.0

Activities

5.0

Lodging

5.0

Transportation

5.0

Meals

5.0
Well paced, guides went above and beyond, a great experience.
We had a wonderful tour guide Dave who…
May 2023
Value

5.0

Guide

5.0

Activities

5.0

Lodging

5.0

Transportation

5.0

Meals

5.0
We had a wonderful tour guide Dave who was very knowledgeable but also friendly and fun. Our Driver Bill made an excellent partner to Dave. They made our trip special.
Ireland was more beautiful than we imagined it would be.
Read more
In March 2023 we took a SmarTours…
May 2023
Value

5.0

Guide

5.0

Activities

5.0

Lodging

5.0

Transportation

5.0

Meals

5.0
In March 2023 we took a SmarTours package to Morocco. I was a little afraid to travel there, but my husband was super excited to go. Now I look back at my fear as naivety, because I absolutely fell in love with Morocco and its people.

Our guide was named Madani and he shared so much about the lives of his people and their rich history. We traveled in comfort and stayed in amazing hotels in six different cities. We went on daily adventures that I never knew were possible. This was not what I call a "vacation", but rather "educational traveling". Every day I learned...every day I experienced this exciting country and culture...and best of all...every day I smiled.

Our first adventure with SmarTours was to Peru. That adventure got us hooked on this company, because we realized how much of the world, we knew nothing of, but could learn about with SmarTours.

Live for today...because tomorrow is not promised
Read more
As this was our first organized/group tour I didn't know what to expect
June 2021
Value

5.0

Guide

5.0

Activities

5.0

Lodging

5.0

Transportation

5.0

Meals

5.0
As this was our first organized/group tour I didn't know what to expect. We booked our airfare independently as wanted to visit Dubai prior to the start of the tour. Upon arrival in Cairo at the Marriott Cairo a day before the tour started, our room was assigned already and the check in process was seamless. We had a welcome dinner the next day and met up with our group of 16 people and our exceptional Egyptologist & tour guide, Mrs. Enas Hassan. I cannot say enough about the knowledge, courtesy, patience and professionalism of Enas. This tour would have not been the same without her. I believe this in-depth tour was a fantastic way to visit Egypt. We were a bit apprehensive about travel to Egypt but now freshly back in the states, I have absolutely no qualms that we made this trip of a lifetime. After researching several aspects of travel to this region, I discovered that crime in a Egypt is less than half of a percent compared to crime in the USA which is 12%. Everyone we encountered was genuinely friendly and accommodating. Vendors at the markets & bazaars will approach you for a sale but not at all intimidating or threatening. Be ready to bargain with them as you would expect. Such a great feeling to get a good deal on souvenirs and priceless goods. The itinerary was comprehensive and learned so much further than that from lessons learned earlier in life. There was an equal amount of discovery and education compared to some needed downtime. As a gay married couple, we were a bit apprehensive about this tour as uncertain about visiting the a Middle East but the apprehension quickly subsided once we met our fellow travelers within our group and our trustworthy guide, Enas. We are ages 47 and 53 and we were the youngest within our group with the exception of a 24 year old daughter of other group attendees that happen to also be from Central Florida. I think our only negative feedback would be that we would have liked additional "free time" at each location but as the ages of our fellow travelers were greater than our own, they did not have the stamina to do more which is understandable, I suppose. We also had a couple that did not seem to be satisfied with accommodations, food, activity, etc. This was somewhat discerning as everyone else in the group was having a fantastic time and their energy was unnerving. When visiting a foreign country, you cannot expect things to be the same as in the USA. You need to have an open mind and experience a culture that is different than your own. I have gained so much valuable insight into the culture, history, incredible & unbelievable sights we were afforded to see on this amazing adventure. This trip, again, would not have been the same without the exceptional guidance of Enas Hassan, please request her for a truly Egyptian experience that you will never forget.

Read more
FAQ
Are flights included?
Yes! International airfare is included on all Smartours trips, from select cities.
Do I need Travel Insurance?
Travel insurance is highly recommended for all trips with Smartours. You can purchase through them or puchase your own. See our article on Top Travel Insurance Options
What is the Average Group Size?
Smartours trips are typically large - you can expect 40+ people on your tour.
What is the age range?
You can expect a wide range of ages traveling with Smartours. Trips are not overly strenuous and they cater to budget travelers around the world. They focus on ensuring that senior travelers will be comfortable.
Is there a Single Supplement for Solo Travelers?
Yes, as a solo traveler you will pay a single supplement for Smartours trips.
From SmarTours
smarTours was founded in 1996 with one goal in mind: to provide high quality, exciting group tour packages to some of the most fascinating countries in the world at the lowest possible price. The team at smarTours believes deeply that high quality international travel should be affordable, and we work tirelessly to deliver affordability.
At smarTours, most of our travelers in any given year are repeat customers – they had such great experiences with us before that they decided to travel with us again. And many of our customers are so happy with smarTours that they have made traveling with us an annual tradition, reaching 5, 10, even 15 trips with smarTours! In other words, we must be doing at least a few things right.
Unbeatable Value: We provide exceptional value for your money, and it does not take that much time visiting our website to figure that out. However, it can be difficult to compare the value provided by different tour operators because the tours are so intricate and multifaceted. If you take the time to really peel back onion and evaluate the tours offered by smarTours, we are confident that you would come to the conclusion that our loyal customers have – that smarTours provides unbeatable value.
Phenomenal Tour Guides: If you ask anyone who has been on an escorted tour, they will tell you that the tour guides are an essential ingredient to making the trip a success. The importance of tour guides is not lost on us at smarTours, which is why we are relentless in our pursuit and retention of the very best tour guides. We are proud to say with confidence that our tour guides are phenomenal, and many of them have become celebrity-like figures within the smarTours community.
smarTours Price Protection: We have had a price protection policy since we started in 1996, and we thought it was time to share it with you. If you reserve a spot on a tour and we later lower the price, we will make up the difference for you! We do not penalize you for booking early, so you can reserve your spot with confidence that the price will not get any better (lower) for that particular date. Also, to be clear, if you reserve a spot on a tour and we later increase the price, we will not raise your price to match the new price!
Focus: Unlike most of our competitors, we focus exclusively on providing affordable group tours to foreign, largely exotic destinations. In the travel business, it is particularly easy to get distracted by new trends and themes, but we have chosen to focus on what we do best. We are extremely deliberate in introducing new tours because we have set a standard that our loyal customers have come to rely on, and we are committed to meeting and exceeding your expectations.
Associations:
United States Tour Operators Association
Awards:
Winner, Outstanding Achievement in a Group Travel Program (2015 Ubuntu Tourism Awards)

Winner, Certificate of Appreciation from the Vietnam National Administration of Tourism (2014)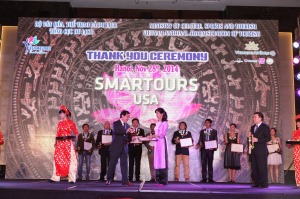 Winner, Best Overall Provider of Vacation Package Deals to Europe or Asia ('12 Travelzoo Awards)
Trips & Specials
Book early & save on European trips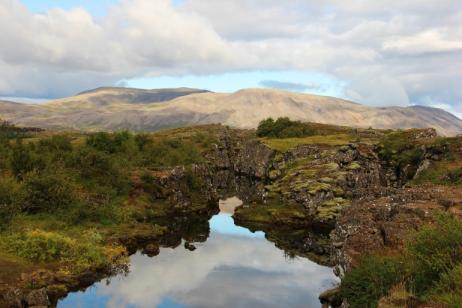 Highlights
Opportunities To See Northern Lights (Aurora Borealis)*

Reykjavik City Sightseeing

Black-Sand Beaches (Vik)

Seljalandsfoss & Skogafoss Waterfalls (Near Vik)

Thingvellir National Park

Blue Lagoon (Near Reykjavik)
More